All summer long, residents of the Middle East dream of al fresco dining away from the heat, with respite often found somewhere in the Mediterranean, with a long languid holiday and even longer, lazier lunches and dinners by the sea. Sun-kissed skin, icy drinks, chilled music and gentle chit-chat… Now that autumn is here, passports can be packed away, as those cool Mediterranean vibes finally weave their way back to the capital, and more specifically to Alba Terrace at The Abu Dhabi EDITION.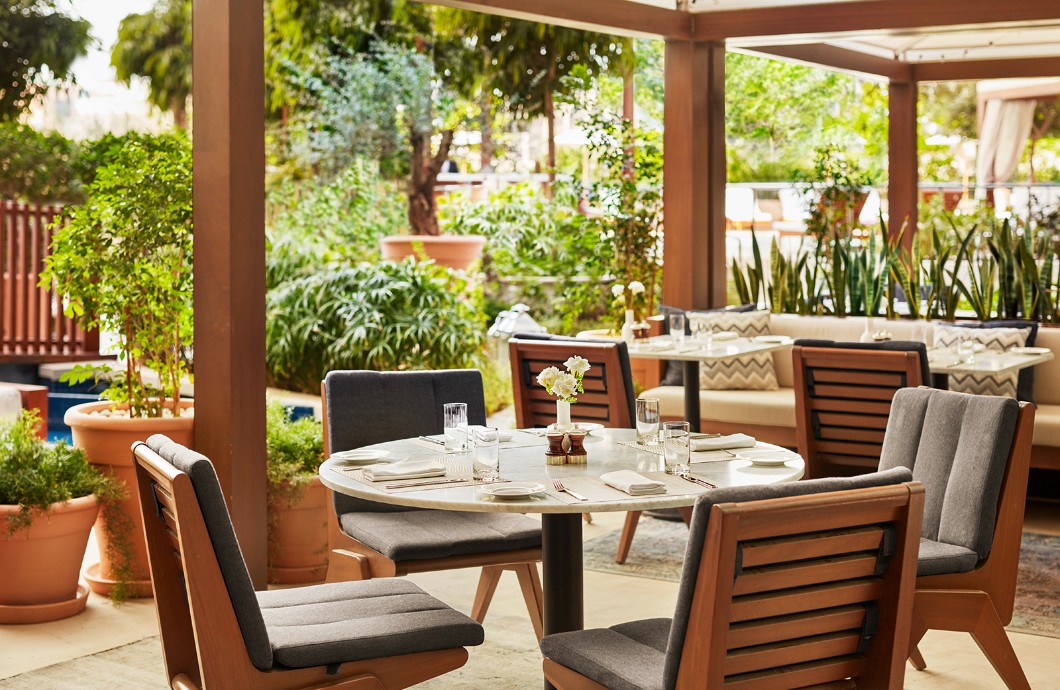 Located in Al Bateen Marina, Alba Terrace is a cosy spot rich in foliage, and basking in soft natural light. The interiors are bright and airy, with bi-fold doors pushed all the way back in the cooler months to bring the outdoors in, extending the restaurant to an elegant terrace. Choose an intimate corner with sunken tables surrounded by crystal-clear water features or pick a table under the pagoda to indulge that in that longed for languid lunch. Wherever you sit, you can savour the taste of the Amalfi Coast.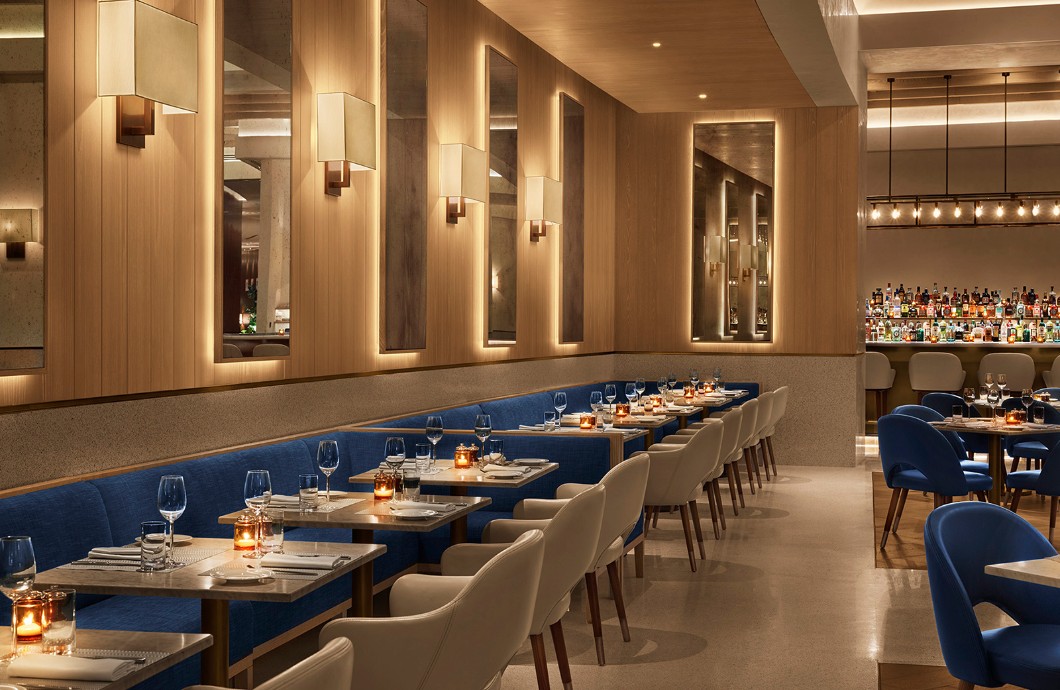 Alba's menu is created under the watchful eye of Brit wonder-chef Tom Aikens, who's considered one of the most talented chefs in the world today having been awarded two Michelin stars by the age of 26 – the youngest to have ever achieved this accolade. Alba Terrace is testament to his critically-acclaimed focus on high-quality ingredients and finding the power and pureness in seasonal produce.
I've visited the eaterie before for lunch, pre-pandemic that is, and there's something comforting about being back. Whilst the waiters glide around in masks, little else has changed. The atmosphere manages that fine balance between relaxed and buzzy, and as it's a Friday the Weekend Spritz is in full swing. A three-hour indulgence that's more of a leisurely lunch than a brunch, it also extends to Saturday too.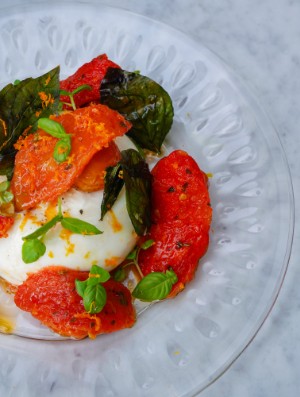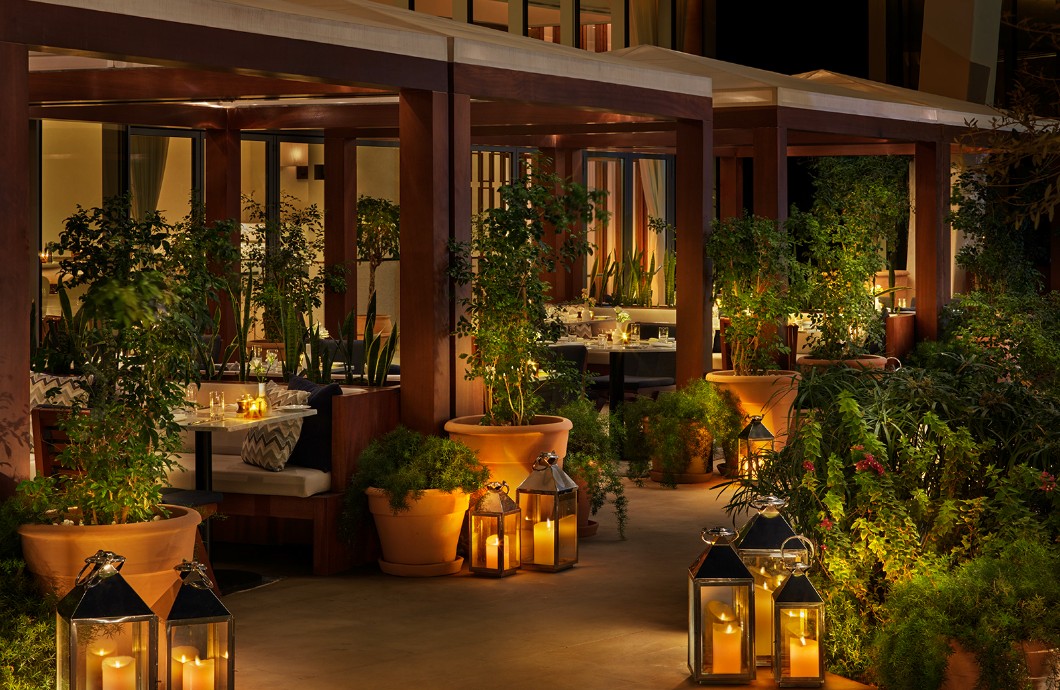 A singer serenades us with classical pop songs I can't help but hum along to as we're led to our indoor table nestled against the floor-to-ceiling glass doors – swung open, a cool midday breeze trickles in. To my left is a sleek marble bar, where mixologists blend the Alba Terrace signature Aperol Spritz and other Amalfi-inspired cocktails – think spirits mingling with prosecco or limoncello, with mint and citrus adding a hint of freshness.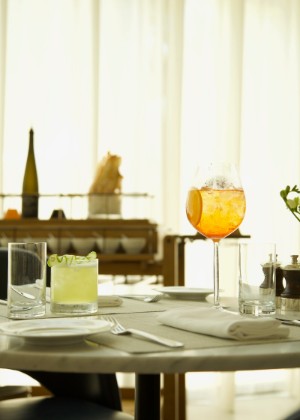 The menu is filled with classic Mediterranean dishes. We start with a charcuterie board of smoked duck, beef coppa, truffle salami and wagyu chorizo, with capers pickles and chutney as the sidekicks. Condiment lovers are in luck, as the burrata trolley invites you to dress your cheese with various tapenades, pesto and sauces, including a 20-year-old aged Balsamic vinegar.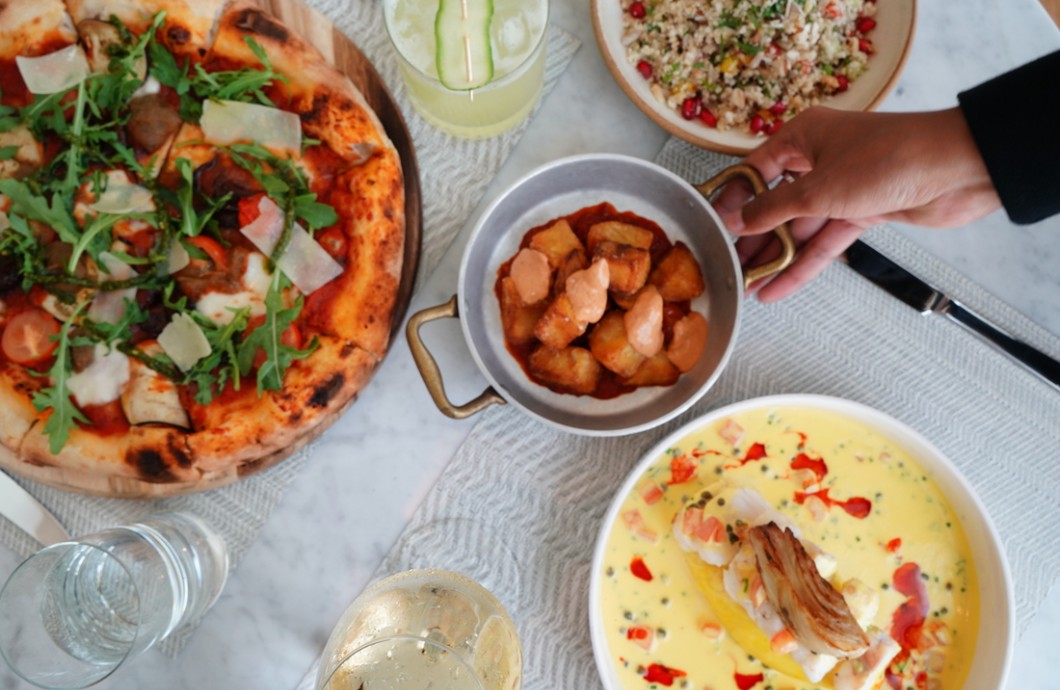 We're told the marinated tuna pizza is a best-seller – with its crispy phyllo base, melt-in-your-mouth fish and zingy dressing all topped with peppery rocket, it's easy to see why. Pizza, but not as you know it. Rounding off the starters is the mint, feta and cucumber salad that sits on a bed of peas, broad beans and quinoa. Outside, a wood-fire oven roars to life preparing another signature. Another Alba pizza lives up to its reputation, with a blend of ricotta and mozzarella, caramelized onions, fresh spinach leaves and Italian black truffles.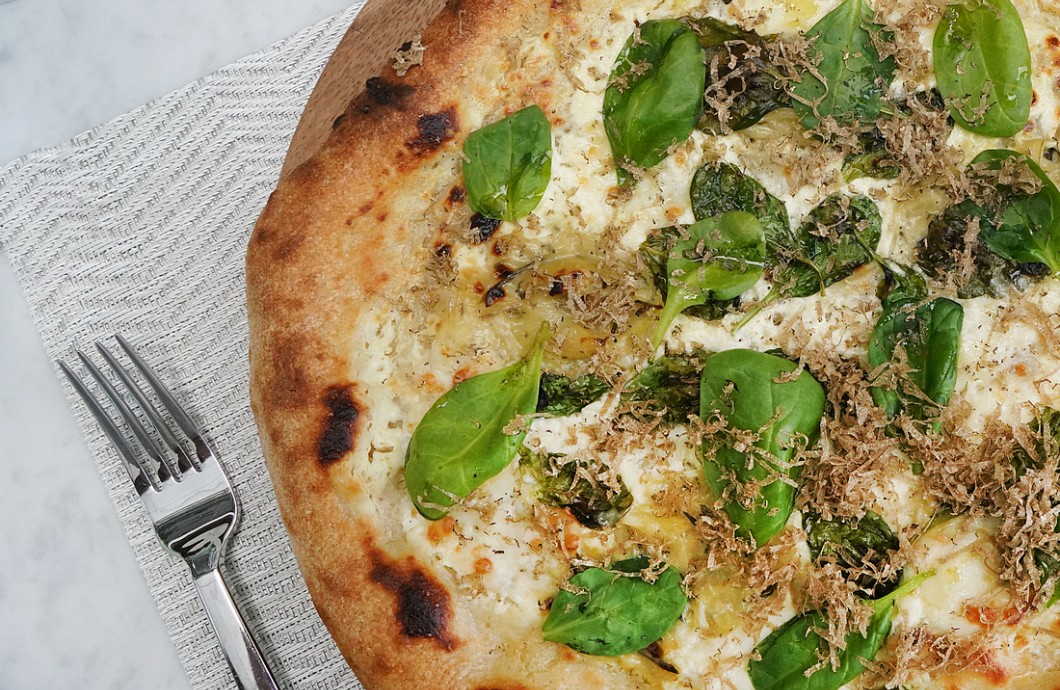 For mains, the slow-roasted leg of lamb is a must-try. Just touch it with your fork and watch the meat break away, cushioning itself in a bed of creamy polenta. Crispy artichokes on top add a hint of salt and crunch. The seafood risotto is brimming with mussels, clams, squid and prawns, while the seabass arrives perfectly cooked with deliciously crispy skin. Lastly, we try the tagliatelle – a dish that's bursting, quite literally, with sweet oven-baked cherry tomatoes and basil. Simple pleasures.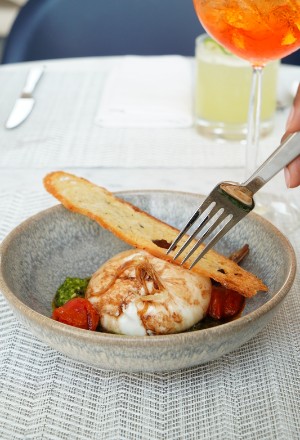 Layers of airy mascarpone, chocolate and sponge make-up a tiramisu that's worth saving space for, while the mixed berry crostata is surprisingly tart but balanced with sweet white chocolate sauce and ice cream.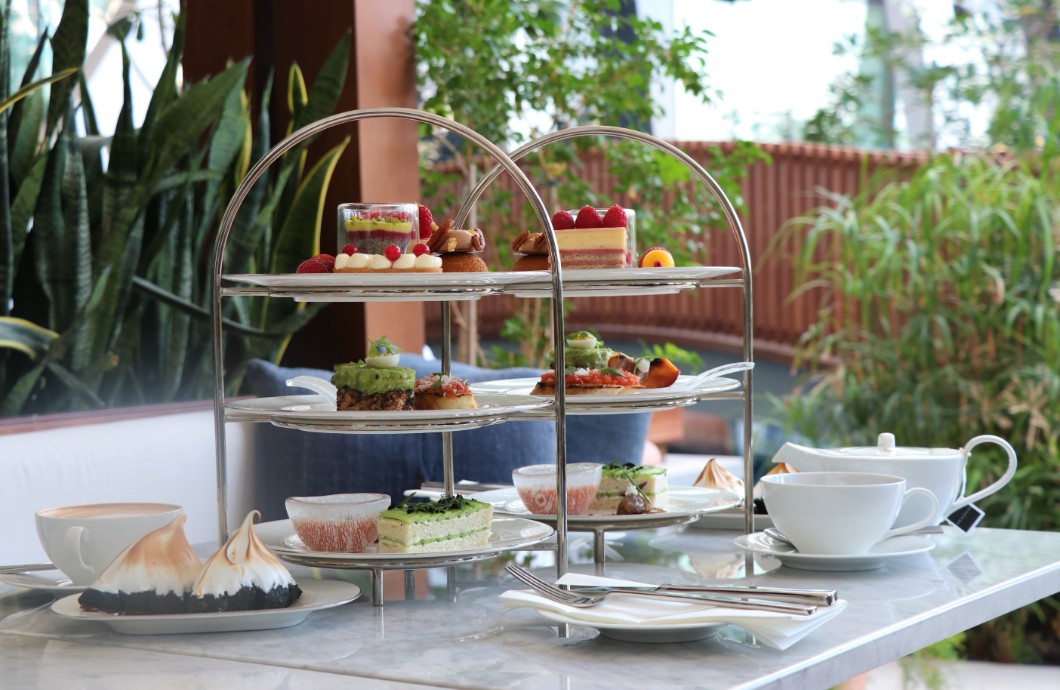 By the time we put down our forks and take note of our surroundings, the sun has slunk low in the sky. Lunch guests are giving in to the music, while others laze by the pool. It's the perfect time for the spiked affogato. Arriving in cocktail form, it's like an espresso martini but ultra-light in comparison, with vanilla ice cream mellowing out any bitterness from the coffee.
Fully sated, it seems strange to turn our attentions to when we'll next come back to eat at Alba Terrace, but when we're told there's a new business lunch – dubbed the Social Lunch – we start plotting our return. With a two- or three-course set menu, including drinks, it follows the same Mediterranean menu vibes as the Weekend Spritz, with dishes like heritage tomato tart, shaved artichoke salad and braised beef ravioli added to our mental must-try list.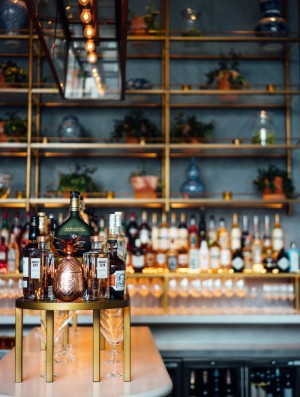 It's easy to see why the laid-back Mediterranean vibes of Alba Terrace hold court as one of Abu Dhabi's most coveted restaurants. And with whisperings that The Dubai EDITION is set to open its doors later this year, one can only hope Alba Terrace makes an appearance too.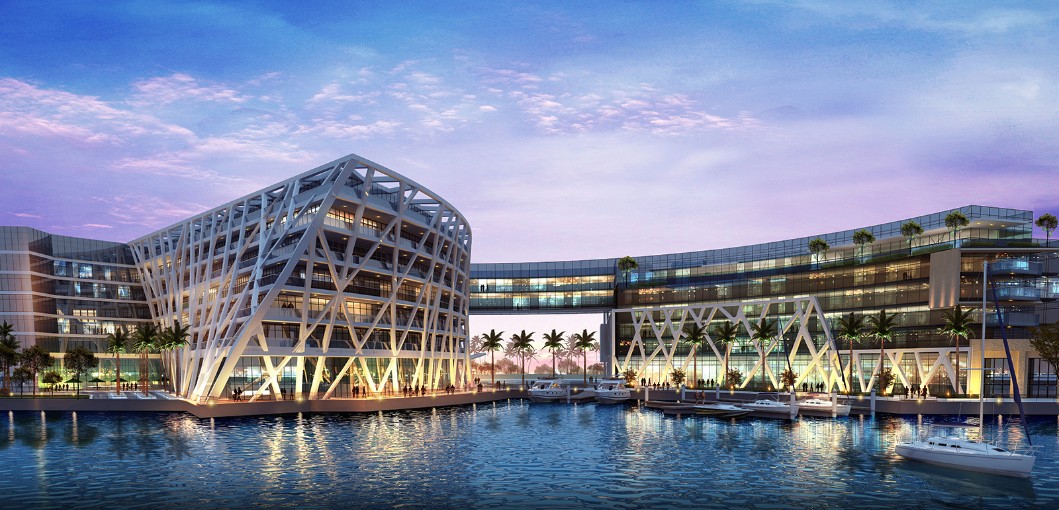 RESTAURANT:
What: Alba Terrace
Where: The Abu Dhabi EDITION, Al Bateen Marina
Tel: +971 2 208 0000