In the heart of Dubai's energetic DIFC, with a flair for fun and passion for food, you'll find Flair 5, a well-established cocktail bar and restaurant known for its elegant herb-infused cocktails and floral-inspired sharing menus. Those in the know will already have a penchant for the outdoor restaurant's bucolic tendencies, with its palm-fringed al fresco setting. But now, for summer, the restaurant has hopped inside for the first time to ensure its laid-back dining is available however high the mercury climbs in the Middle East.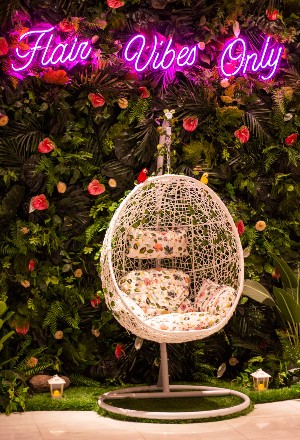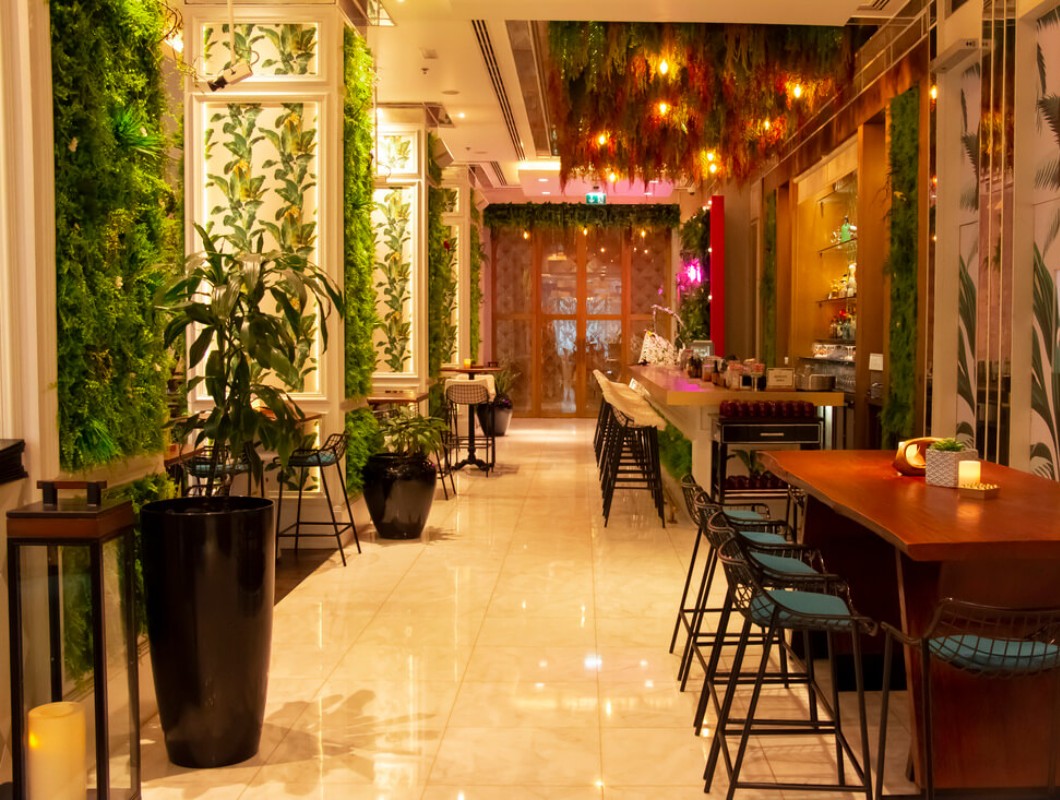 The concept blends a relaxed fine-dining experience with a food menu that will make your tastebuds stand to attention, all complimented by a cocktail menu created by an expert team of green-thumbed mixologists in this natural hidden paradise. The restaurant has a stylish yet comfortable finish that brings all the best bits from outside in, creating a green and natural urban escape indoors. With a regular DIFC clientele passing by for post-work food and drinks, it's easy to lose time here, sitting, sipping and sampling into the small hours. Equally, Flair 5 has become a destination all its own, with hungry gourmands venturing from all corners of the city to experience the restaurant's easy-going vibe and food.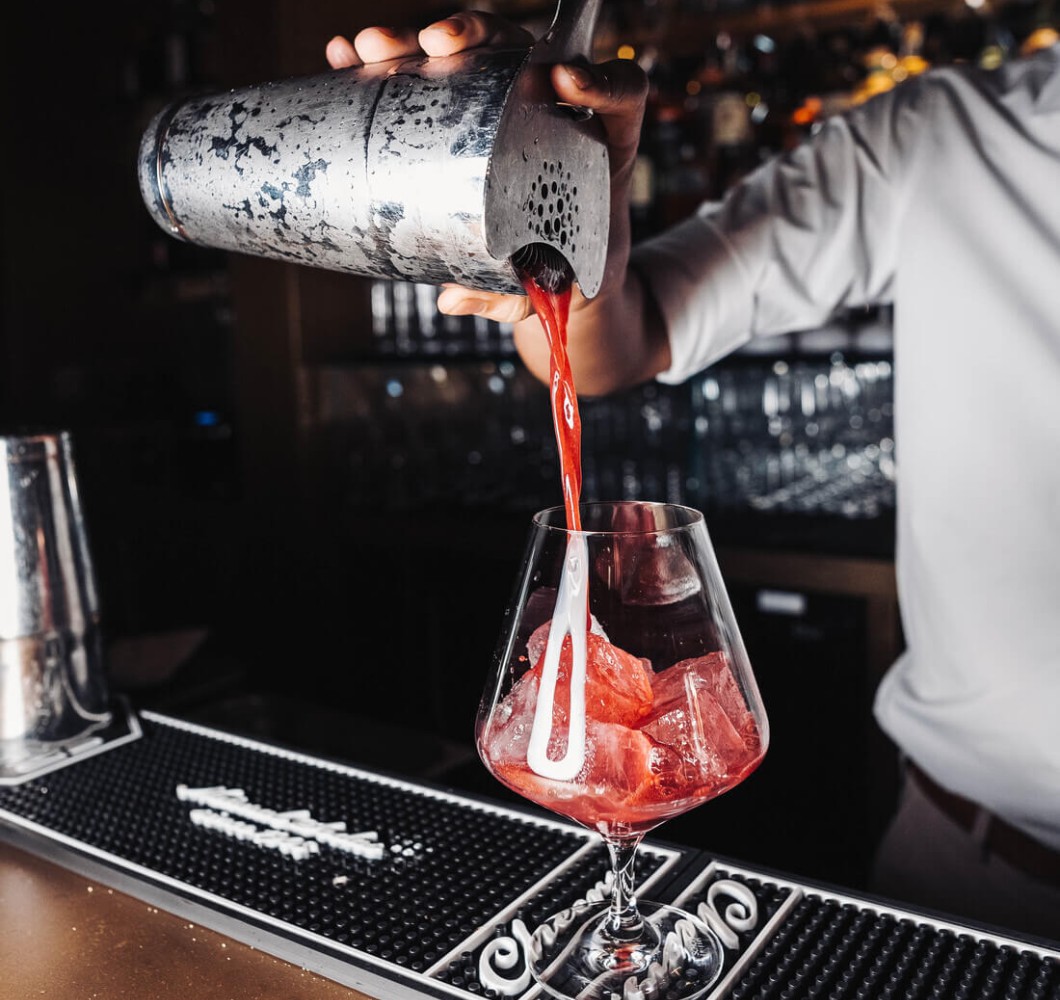 The atmosphere is suitably chilled, with DJ beats playing in the background. The décor is fuelled by foliage, with the walls, pillars and ceiling covered with leaves and flowers, all helping to bring the outdoor elements in, yet with the rather grateful comforts of air-conditioning. We take a seat on one of the white sofas, eschewing the high bar tables, with a view to get comfy and settle in for the evening.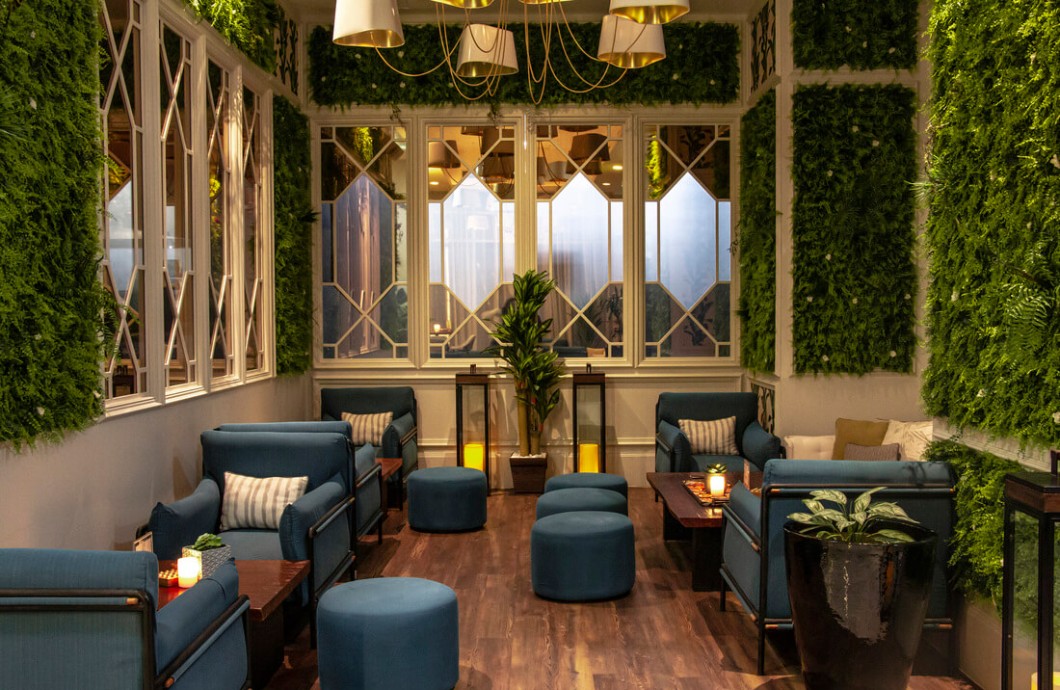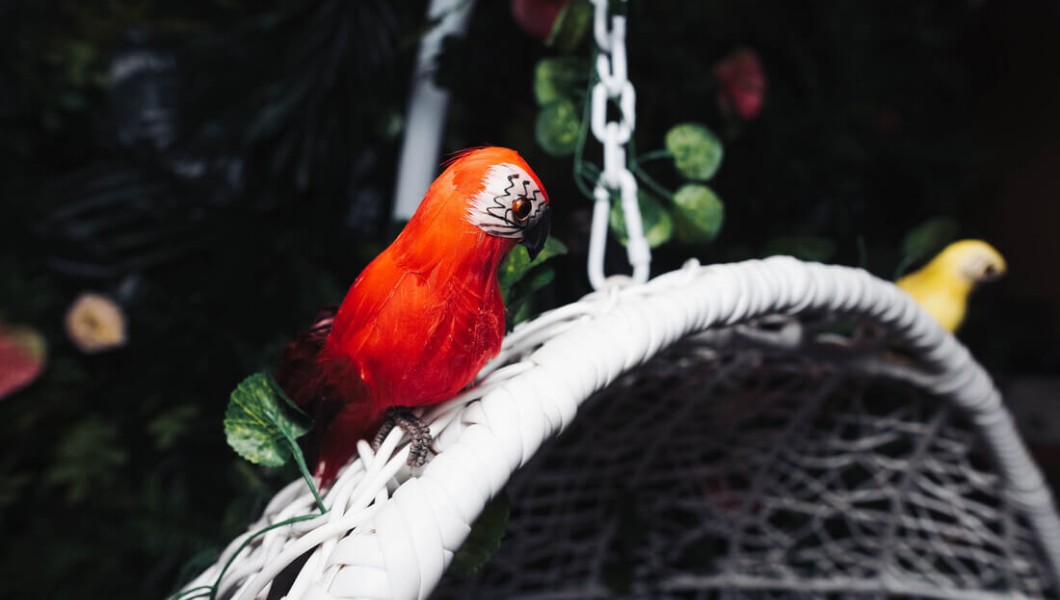 Blending different Japanese and Peruvian dishes, the menu features an impressive selection of sushi, ceviche and sharing plates that are great for conversation starters. After chatting to our waiter, Umair, he offers to pair our dishes with Flair 5's cocktail roster, explaining that the cocktail menu is based around a single spirit that changes each month, to enable the mixologists to flex their floral alchemy and cocktail-making muscle and get creative with different herbs and ingredients. A particular shout-out to the beautifully-flavoured cocktail using home-made rhubarb jam, quaintly named Agua de Rulbarbo, or Water of Rhubarb.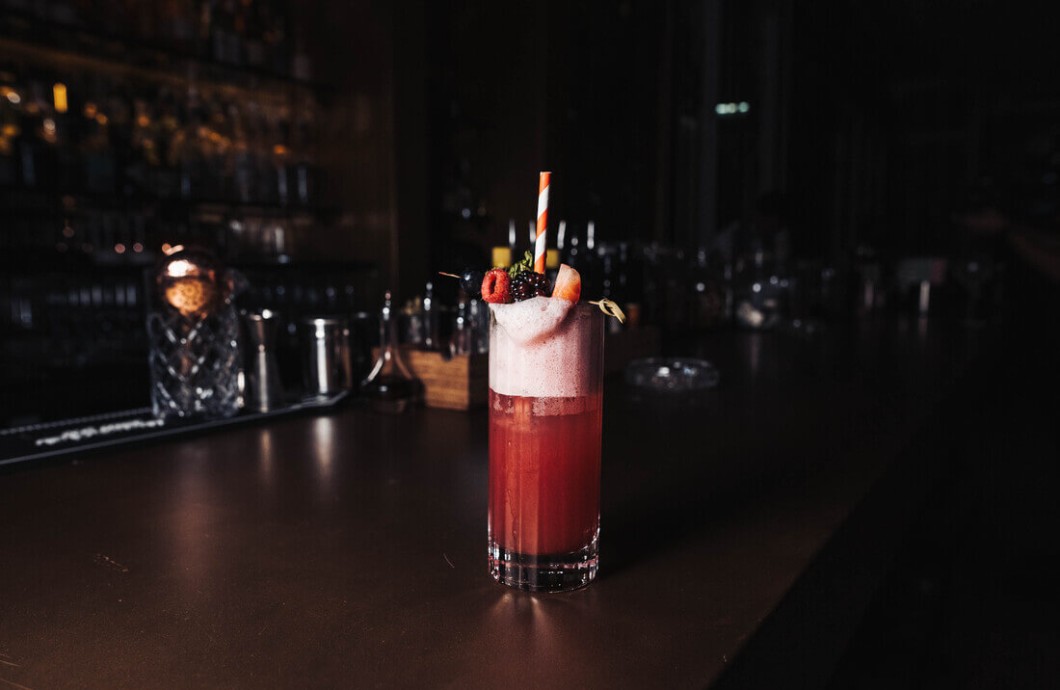 We also look to Umair to guide us on our food choices to ensure we make wise but daring decisions that take us both a little off piste. As it's a sharing-plate culture, the dishes land on the table whenever they're ready, allowing us to cast the usual 'starter, main, dessert' schedule aside. We start with seabass coconut ceviche, which comes with shallots, sweet potato, jalapeño, and prawn crackers. The dish is beautifully presented, with the sweet coconut dressing off-set by the radish, red onion and red jalapeño chilli. It's a tough act to follow, but the breaded prawn croquettes with Espelette mayonnaise and tomato salsa are also excellent, and perfect for sharing.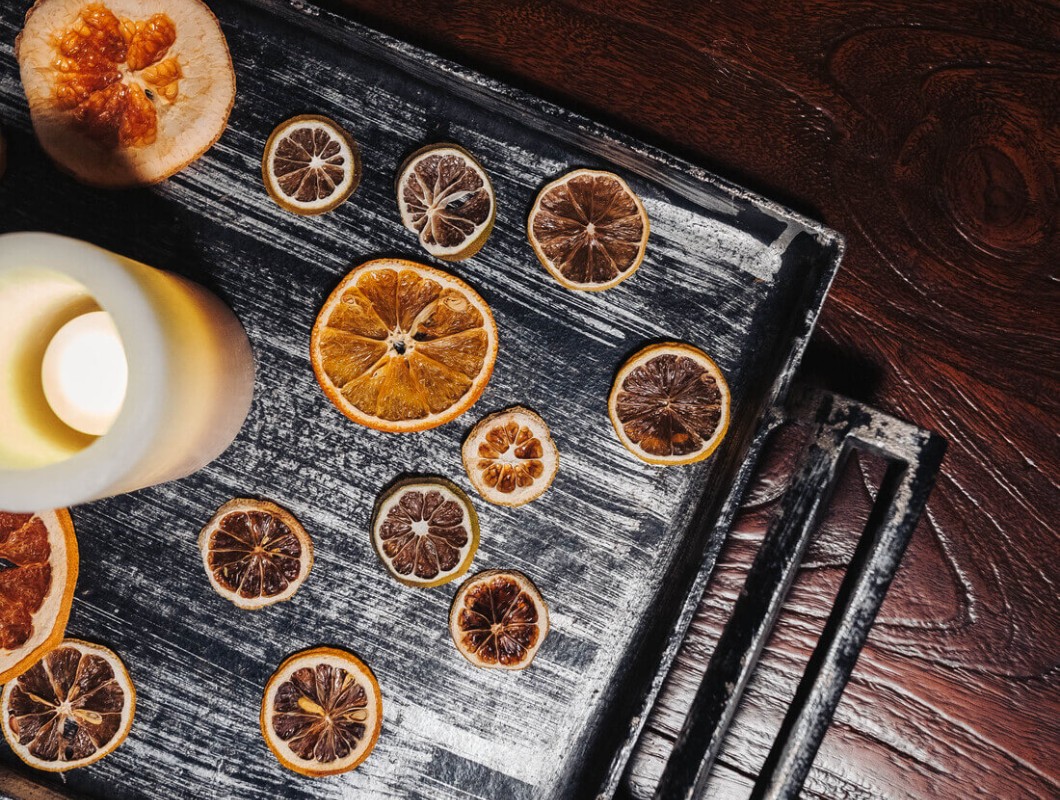 Next up is Umair's recommendation of grilled prawns served with a spicy wild garlic butter, that prove incredibly succulent and require a spoon for sauce sipping after the prawns are long gone. The butter is subtly infused with truffle, which adds a happy hint of surprise, and the heat just perfect to give it a bit of 'flair'.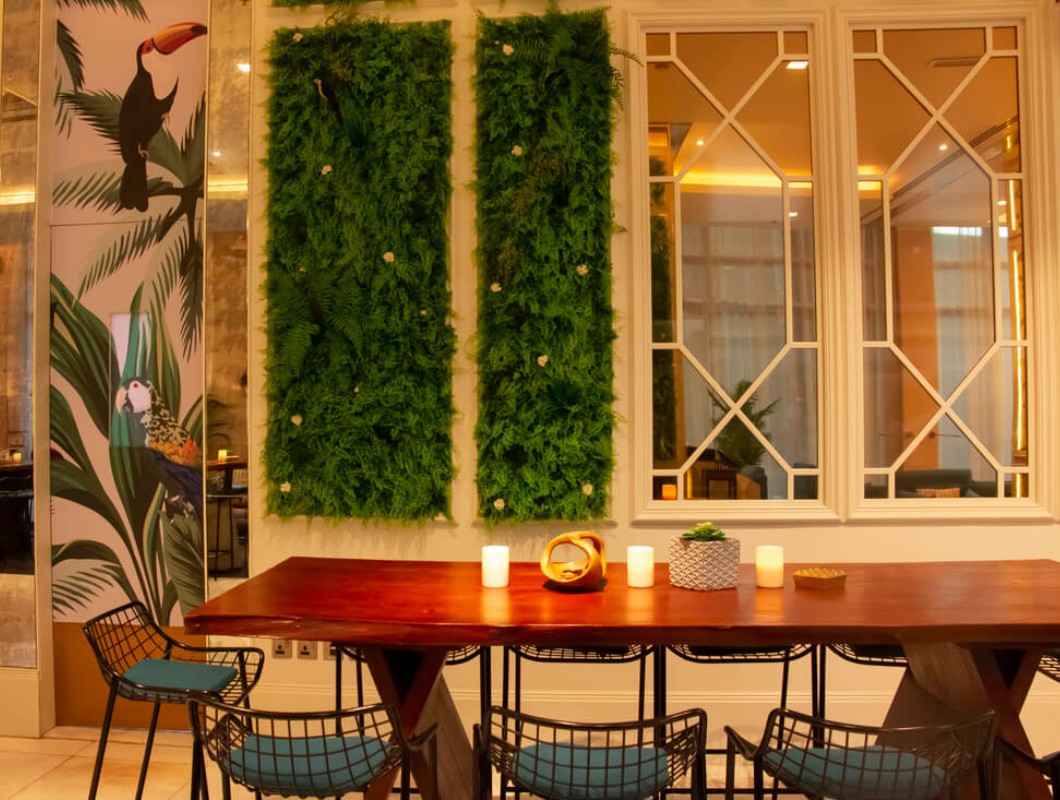 As a life-long seafood lover, I'll always say yes to a well-cooked piece of cod, and the black cod with miso glaze, served with bok choy, zucchini puree and Angel crisp is truly exceptional. As good as it gets even, and it plays nicely with the Japanese side of the menu. All flakey and full of sticky, sweet flavours it's a dish I'd definitely come back for. We also try the Cuban Wagyu sliders, which lean into the South American cuisine. Served with a home-made avocado salsa, spicy chutney and smoked cheddar, it's an explosion of clean, fresh flavours and offers an excellent contrast to the delicacy of the fish.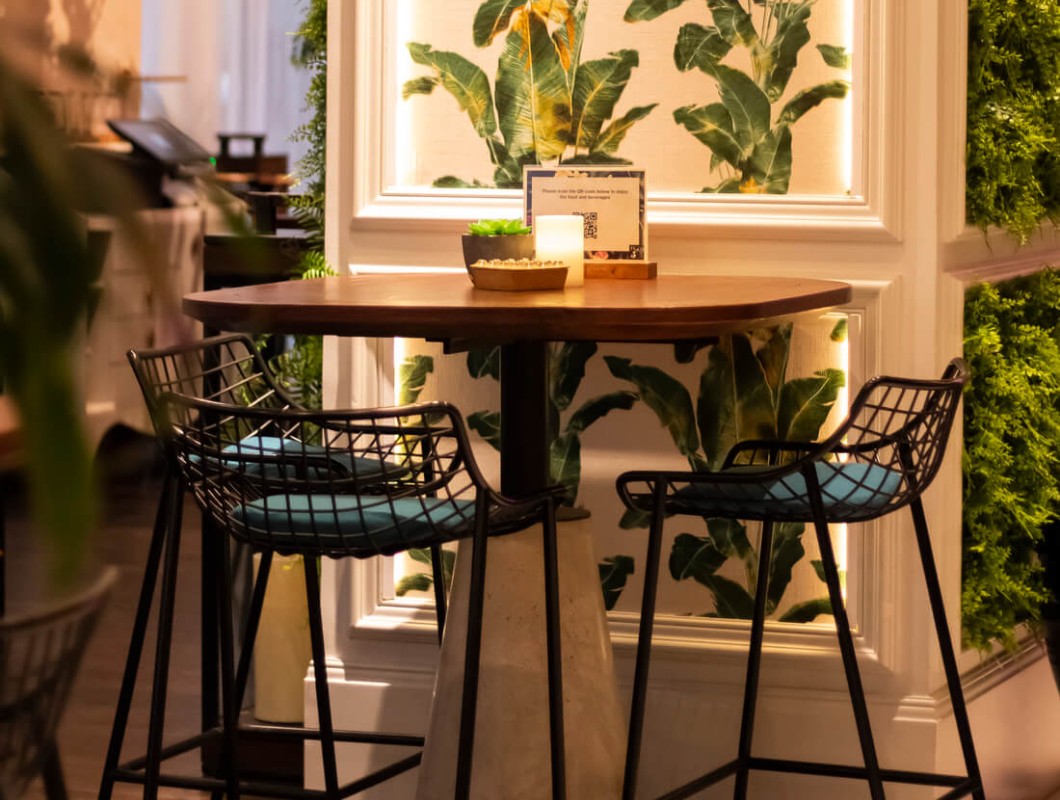 On the verge of the food coma one inevitably sinks into after dinner in Dubai, Umair twists our arm (not too hard) to try the molten chocolate cake. Served with a creamy hazelnut sauce, the cake is decidedly gooey and takes me back to the good old days of childhood puds, where forks and friends fight over the last bite. For me, the Mochi comes out top of the dessert ranking, with fruity bursts offering a lightness that seems a good point to end the evening on.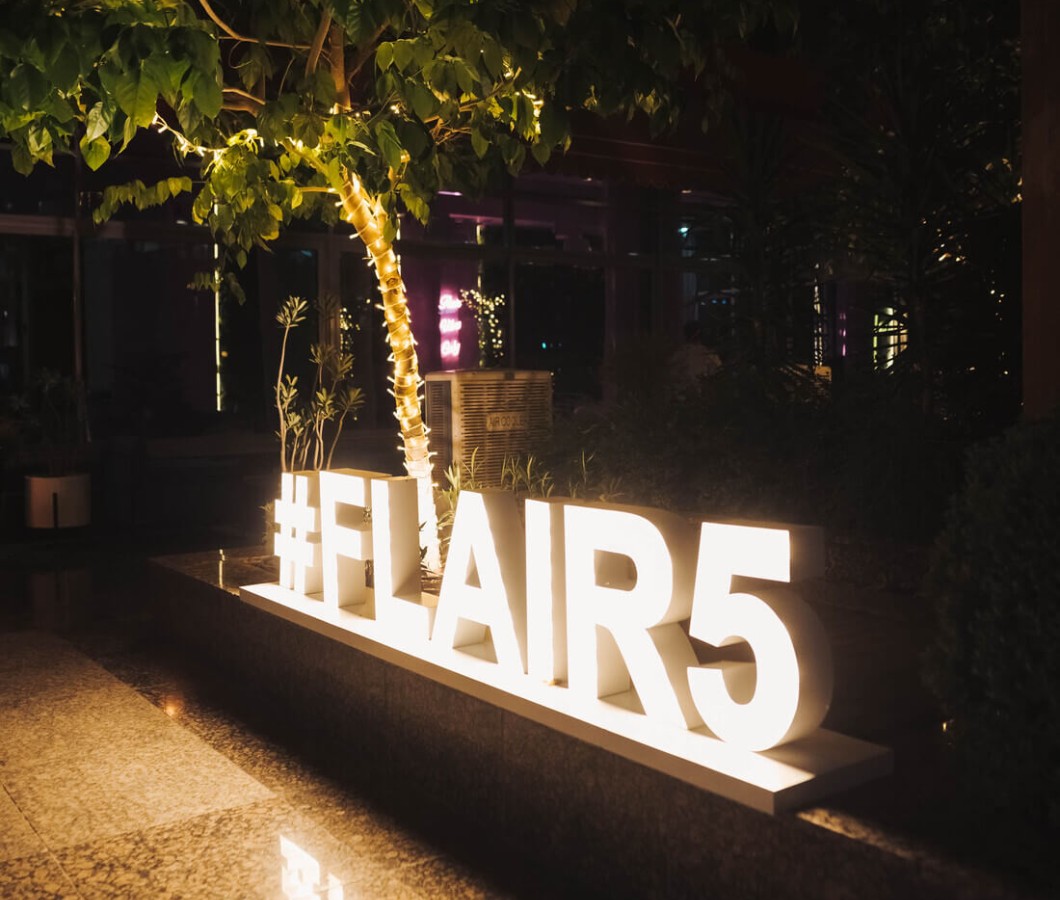 The ace up Flair 5's sleeve goes beyond its excellent menu to the setting itself, because with four months of scorching temperatures ahead of us, we'll all be in need of a little nature hit this summer. Welcome to the jungle… We'll see you there!
RESTAURANT:
WHAT: Flair 5
WHERE: The Ritz-Carlton DIFC
TEL: +971 4 372 2323