There was something eerily different about the approach to Sabai Thai at the new Westin Doha Hotel & Spa Just 24 hours prior the hotel courtyard had been an entirely different scene. On my left, the lawn had been strewn with butterfly-winged acrobats, tree-like stilt walkers and men in leotards styled to look like stone statues. To my right, the modest-sized swimming pool featured a grand piano and performer, seemingly floating on a raft. Just one day after the hotel's dynamic and surreal opening bash, the mild Qatari evening was perfectly serene, punctuated only by the Thai aromas wafting in the night air.

No directions were required. The restaurant is a distinctly Asian annex at the rear of the hotel complex, entirely discrete and built in a Thai style that pleasantly juxtaposes the contemporary aesthetics of the surrounding hotel and spa. To describe any Eastern-themed dining destination as "authentic" is typically a well-worn cliché at best, but Sabai Thai is notably worthy of such a plaudit. I'm told that each and every item – from the shield-sized gong in the entranceway to the oversized dragon statuettes and ornate lectern in the reception area – has been selected and shipped from Thailand, via a series of visits by the hotel management.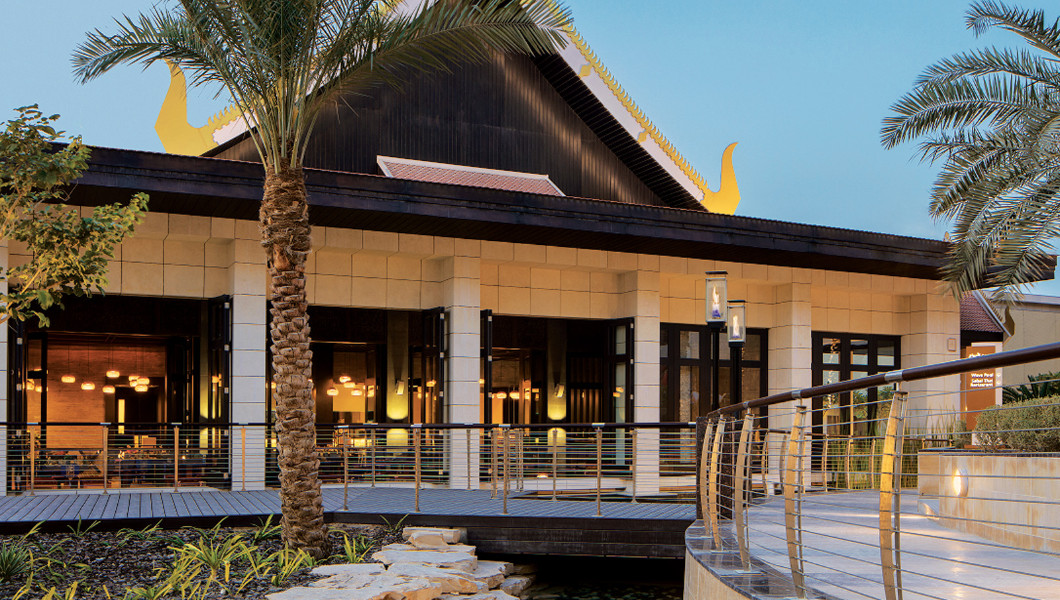 Once I'd posed awkwardly for photos with the framed "nipple gong", the enticing sounds of traditional khim music led me through the door, the 43-string instrument masterfully hammered by the restaurant's dedicated musician – somehow far more edifying than a curated collection of MP3 backing tracks. By the time I had taken a seat and returned a steaming hot towel, a menu – a portal to Thai pleasure – was placed in my hands, the amiable staff all too happy to answer my queries on the myriad options, all the while plying me with lattice-shaped prawn crackers and sweet-chilli dip.

Although subdued and decked out in dark woods, a large portion of the restaurant's brightly lit kitchen is put on display behind a perspex screen, so I made sure to take mental notes for any future date-night culinary endeavours as the dishes were prepared fresh. In my case, I opted for an open balcony setting, lined with a moat-like water feature and looking back at the main hotel building. If you're partial to a cold, bubbly lager, the beverage choice is a no-brainer: Thailand's beloved Chang beer is the standout.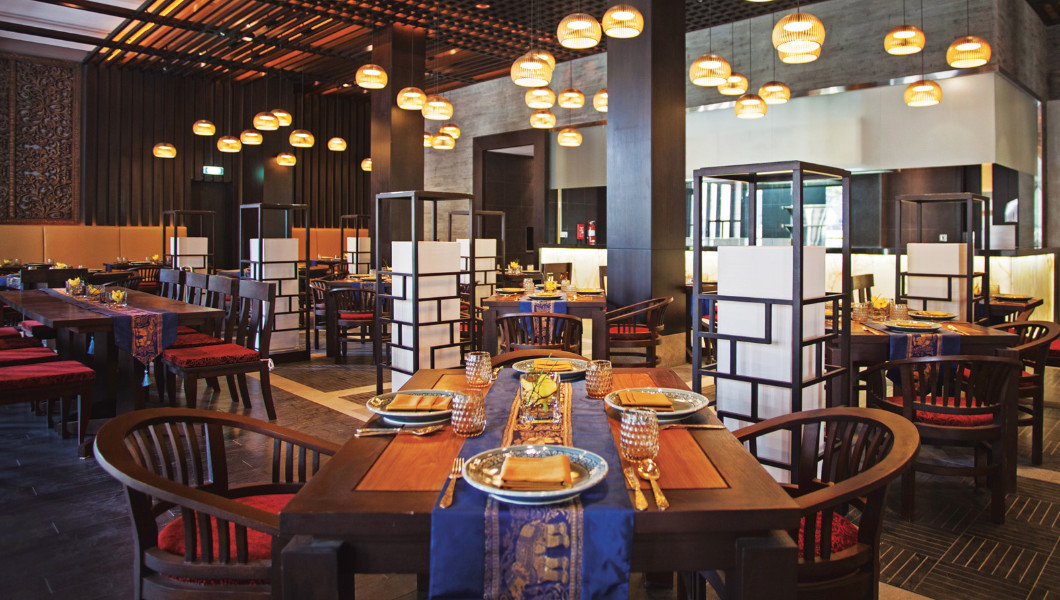 Wanting to start with something light, I was curious to try Sabai's take on the increasingly popular tom yaam goong soup: a delicate balance of tangy, sour and savoury flavours with a hefty handful of lemongrass and dainty 'shrooms to complement the fresh prawns in the bowl. Deciding to double up for little more substance, the thod mun pla selection of deep-fried light curried fish patties was neatly served with a vegetable arjard sauce.

If you're a white belt in Thai cuisine, it would be remiss not to try the restaurant's pad Thai. The phad Thai goong sood is a hearty helping of the classic stir-fried rice-noodle dish, littered with yet more fresh prawns, bean sprouts and tofu, and strewn with peanuts for a satisfying crunch. The other main-course option I couldn't resist was the gaeng phed ped yaang linchee – red curry with roasted duck, cherry tomatoes and a smattering of lychees to provide a sweet and succulent edge.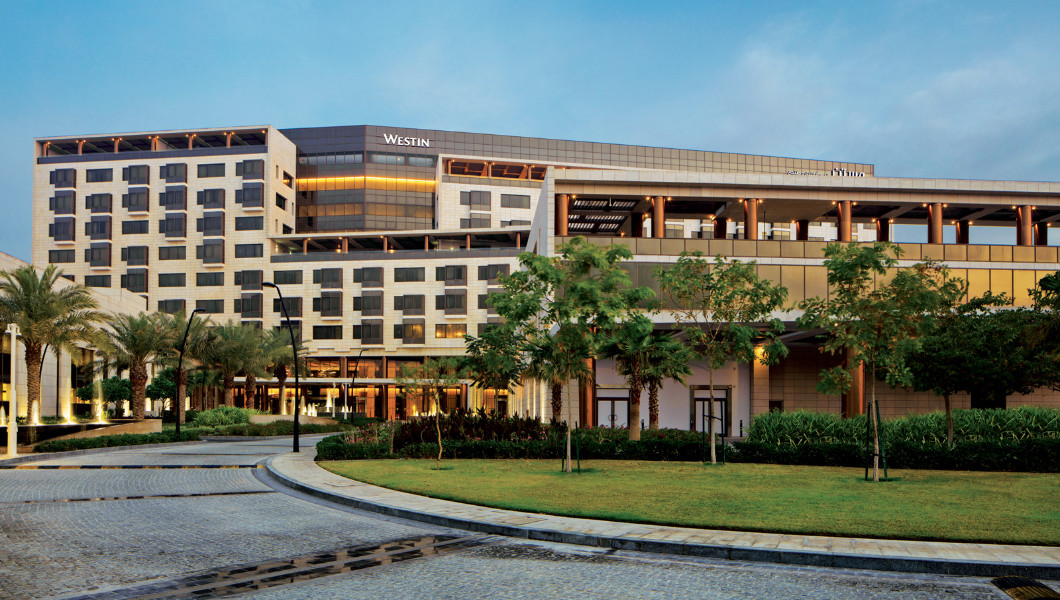 The fruity kick may not be to everyone's taste but is a clear indication that Sabai Thai is looking to plate up distinctive and memorable Thai food, beyond the standard fare that's already available across the Qatari capital. Those with insatiable appetites have nought to fear, with a mountain of sticky rice on offer, and lashings of suitably medium-thick sauce to drench both the rice and the sizeable duck slices.

In keeping with the classic selection of Thai plates, my waitress gave a satisfied nod when I ordered the coconut sticky rice with mango for dessert, as if to say: "I knew it." Khow niew mamaung ticks the box of something sweet – but not overpoweringly so – pairing chunks of golden mango with a fragrant clump of coconut-infused rice. If you've already had your weekly dose of carbs then the gati sod (yet more coconut) ice cream is a refreshing option, served with a few additional sweet condiments – almost as sweet as the overall dining experience.

EAT:
The restaurant: Sabai Thai
Where: The Westin Doha Hotel & Spa – Salwa Road, Doha, Qatar
Price: QAR375 (US$103) for two people, excluding drinks
Tel: +974 4 492 1555
www.westindoha.com