As one of the world's premier banking hubs, Zürich welcomes moneyed visitors looking to do business daily. And as such, many of the city's best restaurants offer multi-course business lunch menus to accommodate the workforce's midday office break. As far as Zürich's restaurant scene is concerned, lunch might just be the most important meal of the day. But it's not all about power lunches here: The culinary landscape has recently experienced an exciting boom that showcases surprising diversity.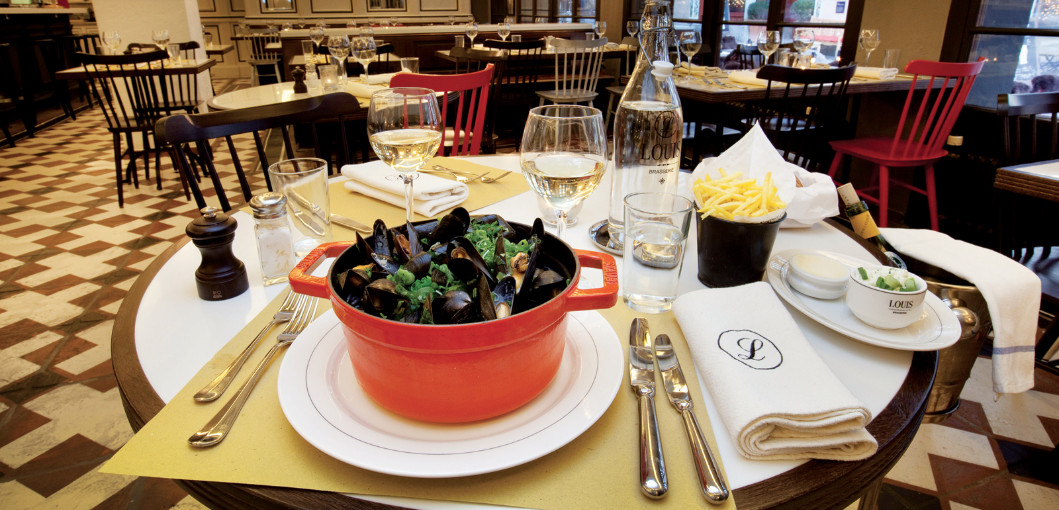 One only has to look at the number of food festivals that have sprouted in Zürich in the last few years: The Dolder Grand launched the super-luxe Epicure Food Festival back in 2014, the same year that the Street Food Festival made the city's Kreis 4 a gourmand stomping ground of sushi, ceviche, tacos, burgers, and raclettes. Then there's the 11-day Food Zürich, which combines the best of all worlds for foodies of all kinds and aims to officially establish Switzerland's biggest city as an international culinary hotspot. Because of its affluent reputation, there is certainly a go-big-or-go-home quality to how the food scene is growing in Zürich.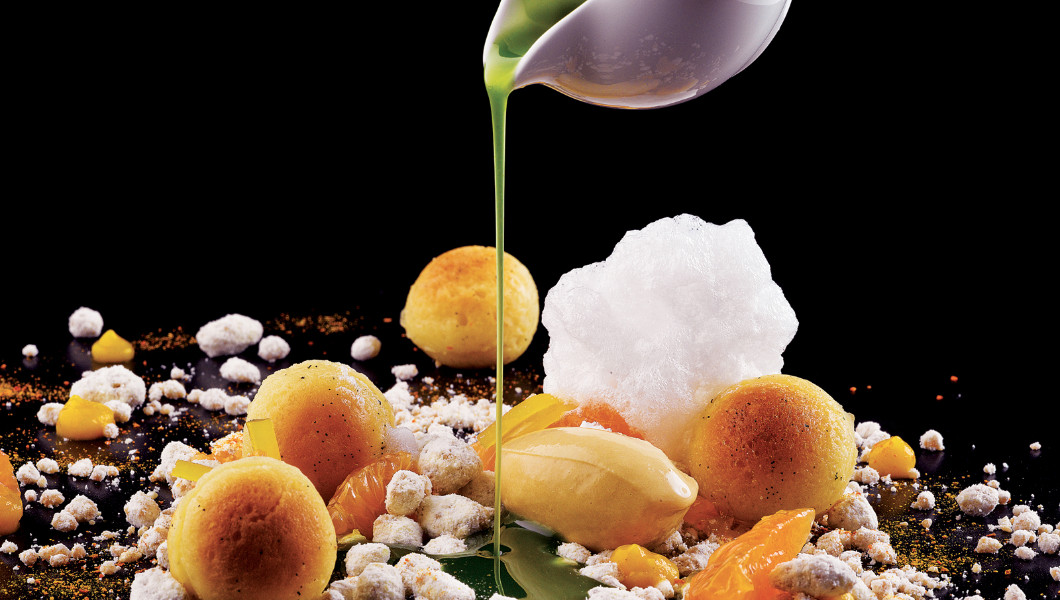 The most renowned kitchens battle it out for precious stars from Michelin and serve multi-course, hours-long meals that boast techniques that until recently were reserved for science labs. But there's also a resurgence of Swiss home-cooking in fine-dining settings with the locally revered Zürcher Geschnetzeltes (finely sliced veal sautéed in white wine and cream with mushrooms) fast becoming one of the city's most sought-after dishes – whether it's a rustic bowl in a massive beer hall or painstakingly plated in a chi-chi dining room. And thanks to Switzerland's proximity to Italy, Italian cooking is a major part of the Swiss diet so don't be surprised to find hefty portions of pasta on just about every menu in town. But that's the thing about Zürich: We think we already know what to expect, but when it comes to its culinary prowess, surprises abound at every corner.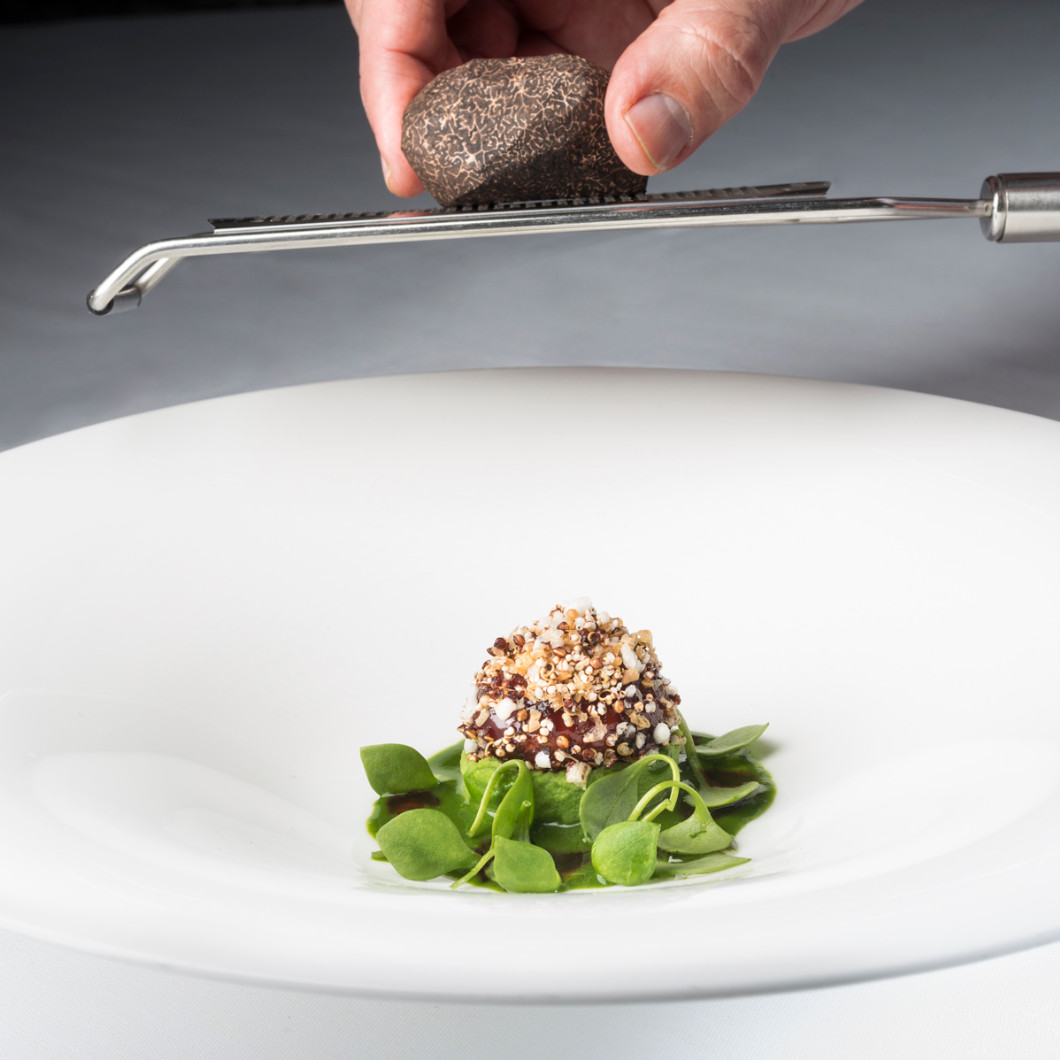 Zürich's best 5 restaurants:
1 – THE RESTAURANT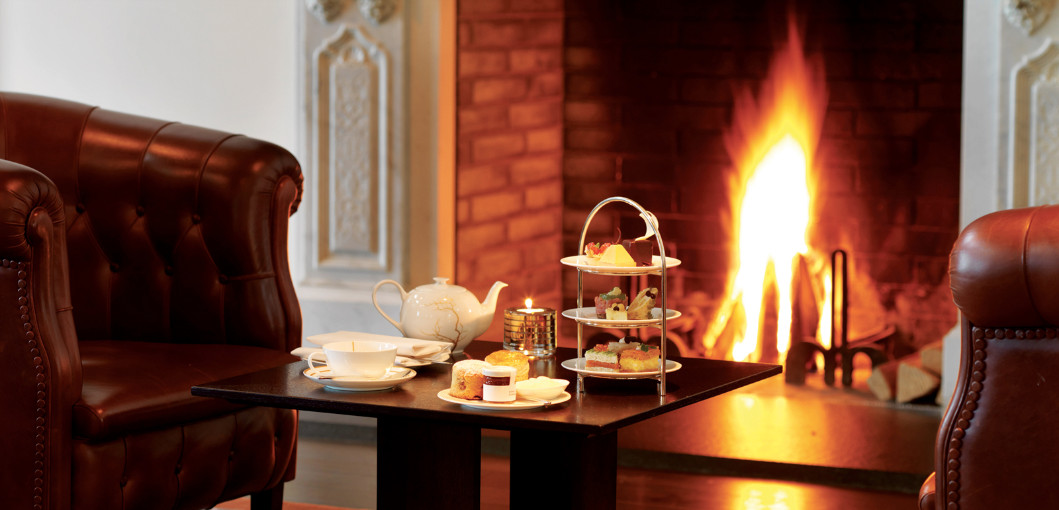 The showpiece dining room inside the iconic The Dolder Grand is largely regarded as the city's top table thanks to chef Heiko Nieder's refined cooking style, which has won The Restaurant two Michelin stars. Chef Nieder, who's no stranger to overseeing and winning awards with high-profile kitchens, claims that he focuses on "renouncing traditional concepts of taste" in favour of a plate full of surprises. And indeed, the most exciting dishes at The Restaurant are the ones no one sees coming like the meal-opening nibbles, an oft-changing selection of clever bites including a spherified wasabi cream. Elsewhere on the menu is a dainty piece of Icelandic char (freshwater fish) topped with char roe and plated with char belly tartare; and for dessert, whimsy with every bite is what's in store with the white-chocolate espuma (foam) spiced with basil and drizzled with Campari jelly.
Kurhausstrasse 65
+41 44 456 6000
www.thedoldergrand.com
---
2 – BRASSERIE LOUIS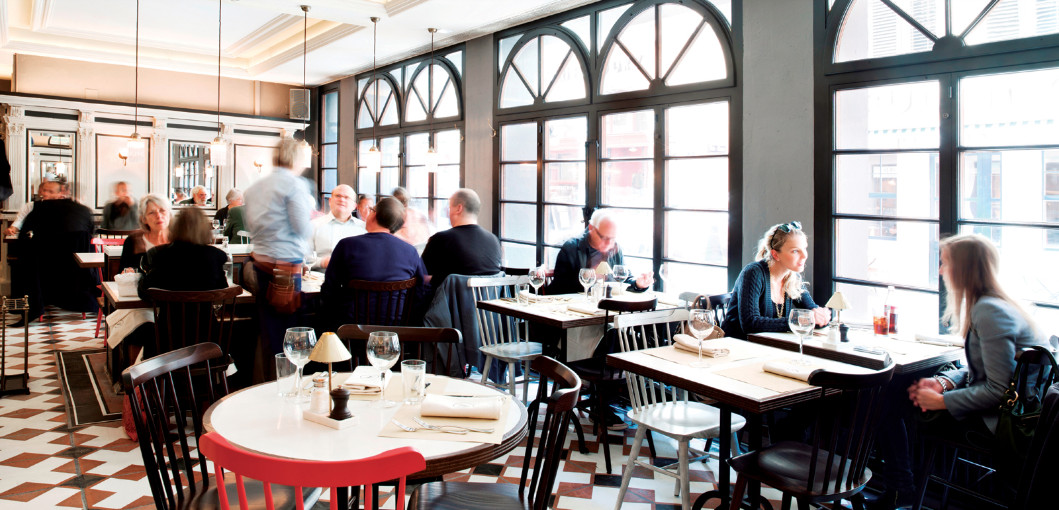 Set in the heart of the old town near the lively "Niederdörfli" near Hirschenplatz, and famous for French cuisine with an international twist, this utterly charming French Brasserie-style eatery serves some of the best mussels in town. Dine on signature dishes such as moules and frites, bouillabaisse, steak tartare and entrecôte Café de Paris, with seasonal specialities including ceviche of scallops on panzanella with avocado, tomato and smoked ham. The elegant, bright dining room features nostalgic art deco-style interiors mixed with modern elements, striking lighting and red and black wooden chairs, while the people-watching potential is superb on the terrace, where you can sit with a glass of Swiss prosecco overlooking the bustling pedestrian area of Niederdörfli.
Niederdorfstrasse 10
+41 44 250 76 80
www.brasserie-louis.ch
---
3 – ZUNFTHAUS ZUR WAAG

At this sophisticated restaurant (one of the city's oldest), chef Alain Koenig elegantly prepares rustic and hearty dishes of international provenance whether it's a white asparagus soup with juicy prawns, a fried gilthead paired with a saffron couscous risotto or a beef fillet flambéed with whiskey gravy. On a street in the Old Town's winding alleys, Zunfthaus Zur Waag is locally beloved because of its throwback appeal. The building is a centuries-old guild house for the city's textile artisans, and today, there's still much of it that feels authentically traditional: crisp white table linens, glossed wood chairs, and stained glass windows. It's also one of the best places to tuck into a satisfying portion of the chef's perfectly executed Zürcher Kalbsgeschnetzeltes.
Münsterhof 8
+41 44 216 9966
www.zunfthaus-zur-waag.ch
---
4 – CLOUDS KITCHEN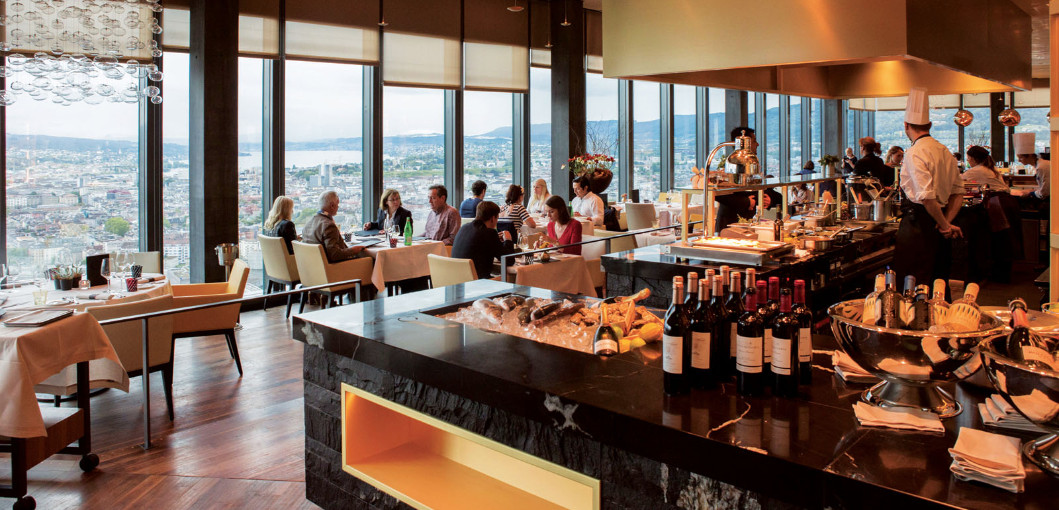 Aptly named because of its location on the penthouse of the 35-storey of the Prime Tower in the city's Kreis 5, Clouds has become one of Zürich's most glamorous see-and-be-seen restaurants since opening a few years ago. There are two parts to Clouds: The restaurant is a fine-dining destination that requires months-in-advance reservations. There, the menu is all about delicate, well-balanced plates –think grilled fish with an Asian-inspired papaya sesame salad and a black risotto made richer with an indulgent black-truffle brie. The bistro is a bit easier to get into on short notice, but it's no less packed with the local and international glitterati, most notable in the mornings now that the space has become a favourite choice for a power breakfast, where – in addition to an à la carte menu – you can pick between a Continental, American or French feast. (Naturally, the French version comes with a glass of Brut.)
Maagplatz 5
+41 44 404 3000
www.clouds.ch
---
5 – AUGUST RESTAURANT BOUCHERIE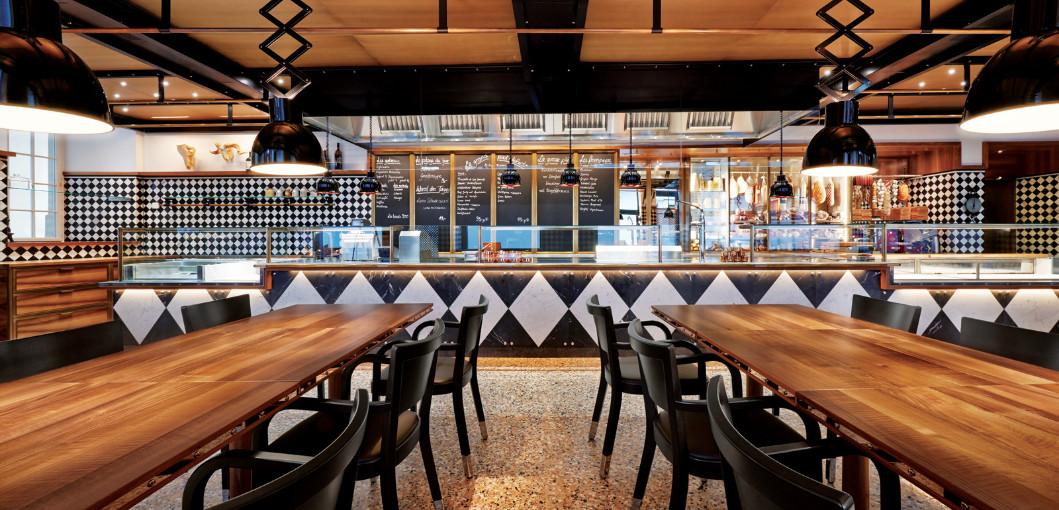 This design-forward, all-day dining venue inside the Widder Hotel channels a modern butcher-brasserie hybrid with a fabulous selection of sausage and terrines. Style-wise, it's all about hanging meats, black-and-white tiles, chalkboard menus, and butchers wearing classic white coats. There are some lovely fresh salads and tasty fish items, but let's be clear: This is a meat eater's paradise. Take your pick from a grilled merguez (spicy sausage), a freshly baked meatloaf, veal sweetbreads, and perfectly charred tagliata (sliced steak). AuGust is home to Widder Hotel's breakfast service, which is slightly less meat-obsessed, but if you're coming to the property for dinner, pop into the Widder Bar for either a pre or post-meal drink – the bartenders here are mixing some of the best cocktails in town.
Rennweg 1
+41 44 224-2828
au-gust.ch