On a compact island measuring just 50km across and 27km from north to south, Singapore is not known for its produce but rather for human capital. The city-state is home to approximately six million people, roughly a quarter of whom are transient. For decades, as other cities in Asia stole the culinary limelight – Hong Kong, Tokyo, Shanghai and Bangkok, in particular – Singapore's F&B talents toiled diligently and learnt prodigiously from the best, eventually carving out their own trendsetting paths. It's a patient strategy that has paid off in spades, as Michelin Guide Singapore fever spiked this year with a constellation of inaugural stars.The Southeast Asian Lion City – its name references singa, or lion in the Malay vernacular – has its roots as a multicultural port city, where Malay, Dutch, Portuguese, Arab, Indian, Chinese and British cultures collided. There is no single strand of Singaporean cuisine but rather a democratic melting pot, proudly offering Chinese, Indian, Malay and Western street food in air-conditioned and pocket-friendly comfort to all.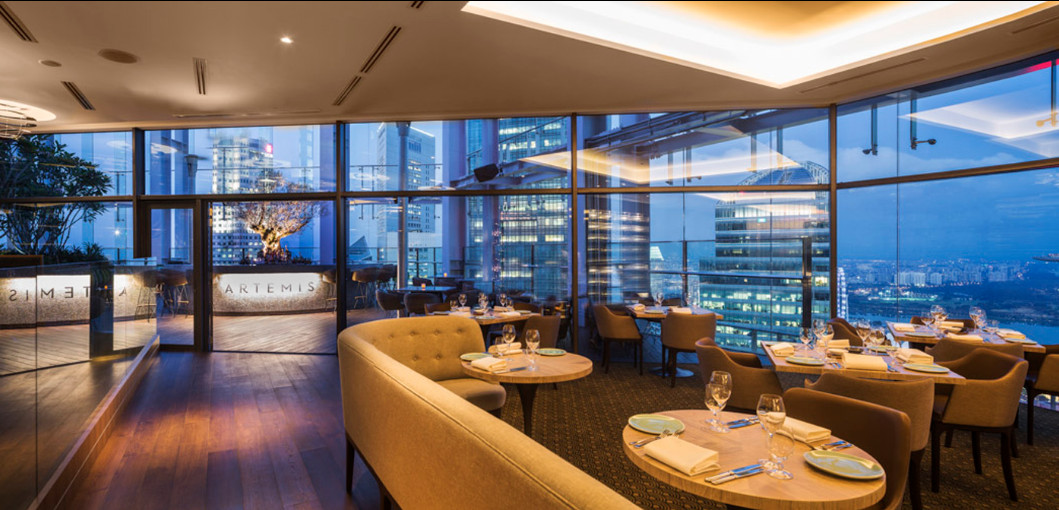 Fine dining developed gradually in the past 20 years to cater to the city's prosperous food-mad residents, who spend endless hours debating the best iteration of chicken rice or roti prata (Indian fried flat bread). Travel is the nation's second obsession, and exposure to different cuisines has brought both international flavours and chefs to Singapore's shores. Aficionados may lament the limited availability of local produce in one breath but on the next, rave that you can fly in anything from anywhere – never mind the cost of importing it. As befits a country just 51 years old, stable and cautious Singapore looks to the future with one foot firmly anchored to the past. It's not a time to rest on laurels; the increasingly fast-paced, brutally competitive and expensive food scene demands the survival of the fittest. Innovation, it turns out, is the lucky result, creating chefs who flit nimbly between east and west, with the world's pantry at their touch, catering to jetsetters who clamour for a taste of the bold and edifying. Welcome to Singapore, and don't forget your appetite.
SINGAPORE'S BEST FOUR RESTAURANTS:
1. ARTEMIS GRILL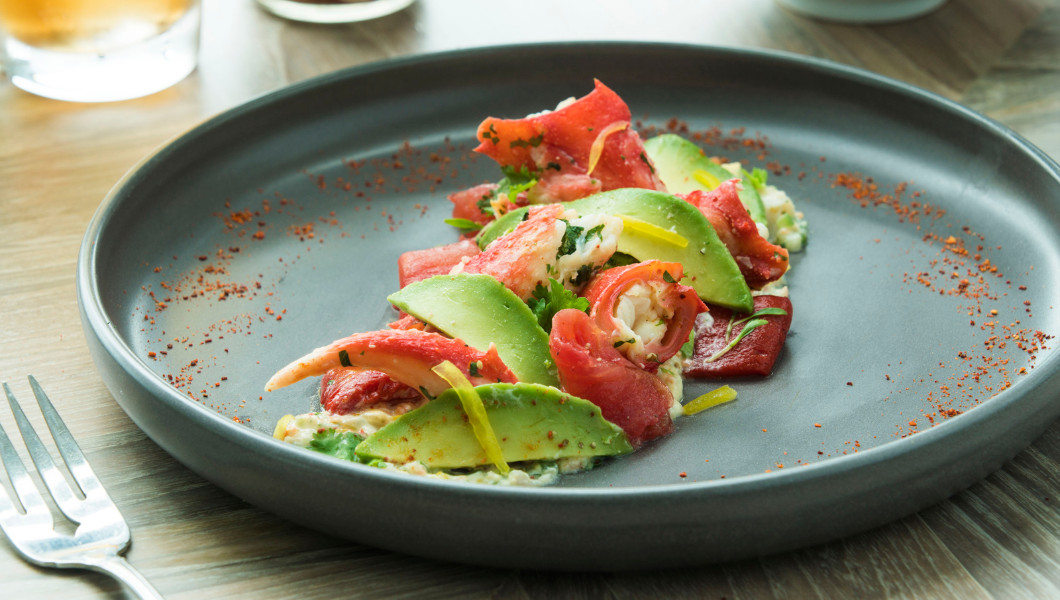 No visit to Singapore is complete without at least one urban skyline excursion. Dress to impress at Artemis Grill, a swanky new addition that brings a Mediterranean heartbeat to the plate. Start at the outdoor garden bar, anchored by a thriving century-old olive tree where cocktail maestro Rico Daeng shakes up watermelon and pomegranate infusions, before turning your attention to the raw bar and grill. Colombian executive chef Fernando Arevalo is an outspoken champion of sustainably sourced organic produce: look for grass-fed, free-range and hormone-free Scottish tenderloin under the Mey Selection label, Patagonian toothfish that are fished only three months a year, and biodynamic wines. Arevalo's nomadic journey from Bogota to New York to Singapore has honed his attention to global flavours that tango audaciously on the palate: wild sea bass sashimi with Corsican coppa and avocado mousse; and heirloom beetroot salad with buttermilk horseradish ice cream, masala reduction and Shropshire blue cheese.
138 Market Street, #40-01 CapitaGreen (Rooftop); +65 6635 8677; www.artemisgrill.com.sg
---
2. CANDLENUT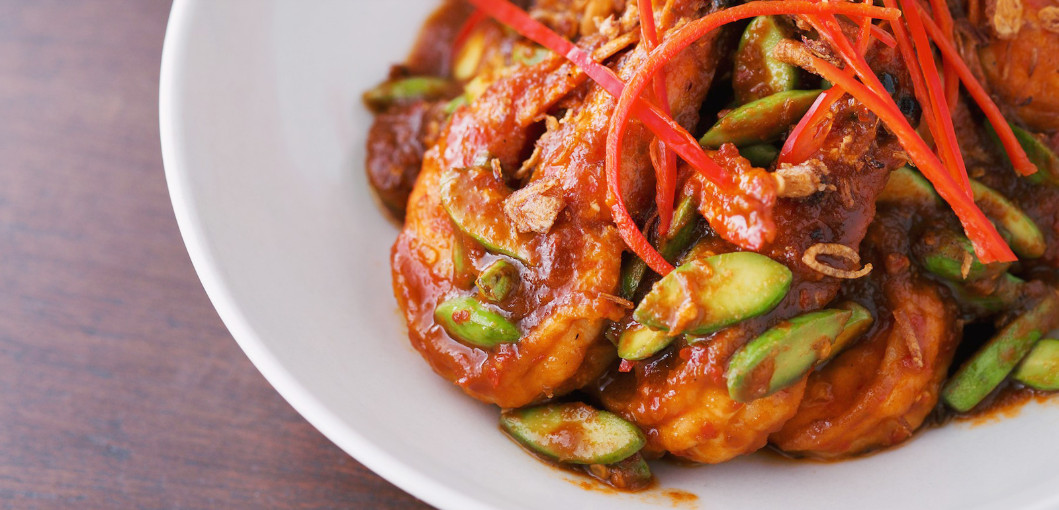 Often underrated, Peranakan cuisine is a distinct culinary style created by the descendants of Chinese migrants who intermarried with local Malays centuries ago. Weighed down by tradition, the labour-intensive dishes are more commonly cooked at home and at modest family-styled restaurants. Chef Malcolm Lee's one Michelin-starred restaurant changes all that with a contemporary approach, offering options such as Rangers Valley F1 Wagyu beef rib alongside the traditional chicken in a buah keluak (aromatic black nut called the "Asian truffle") stew. Kueh pie tee are crispy "cups" filled with braised turnip, pork belly and prawns, leading adventurous diners to the sambal petai prawns which live up to their billing as "stinky" beans with spicy prawns. Lee, who is fourth-generation Peranakan, ditched his business management degree to open Candlenut six years ago, the name a reference to a critical ingredient in the cuisine. Currently located at Chinatown, Candlenut is scheduled to move to its luxurious new digs at the COMO Dempsey complex in November, where Lee will be rubbing shoulders with celebrity chef Jean-Georges Vongerichten (who is opening his first concept in Singapore – stay tuned!).
331 New Bridge Road, #01-03 Dorsett Residences; +65 8121 4107. (From November): 17 Dempsey Road; www.candlenut.com.sg
---
3. JANICE WONG SINGAPORE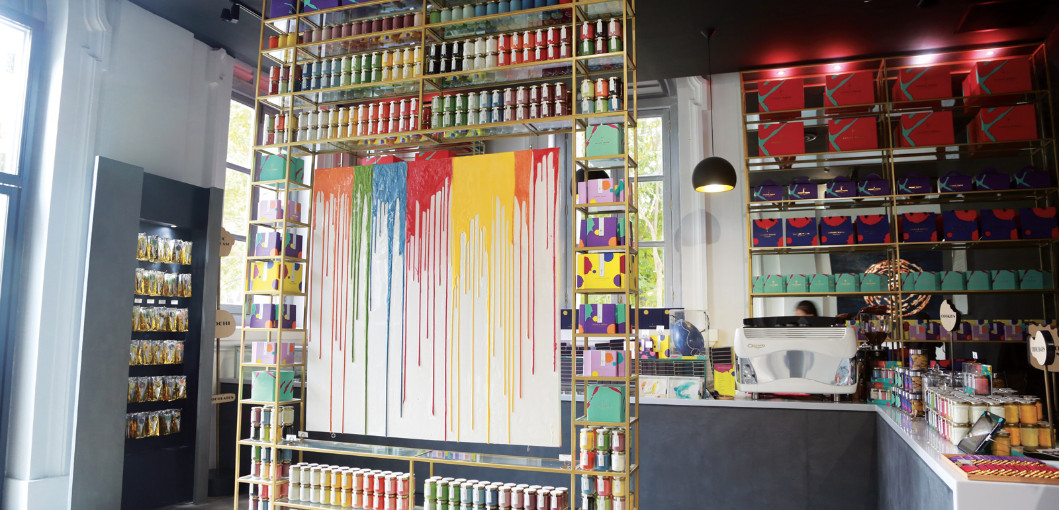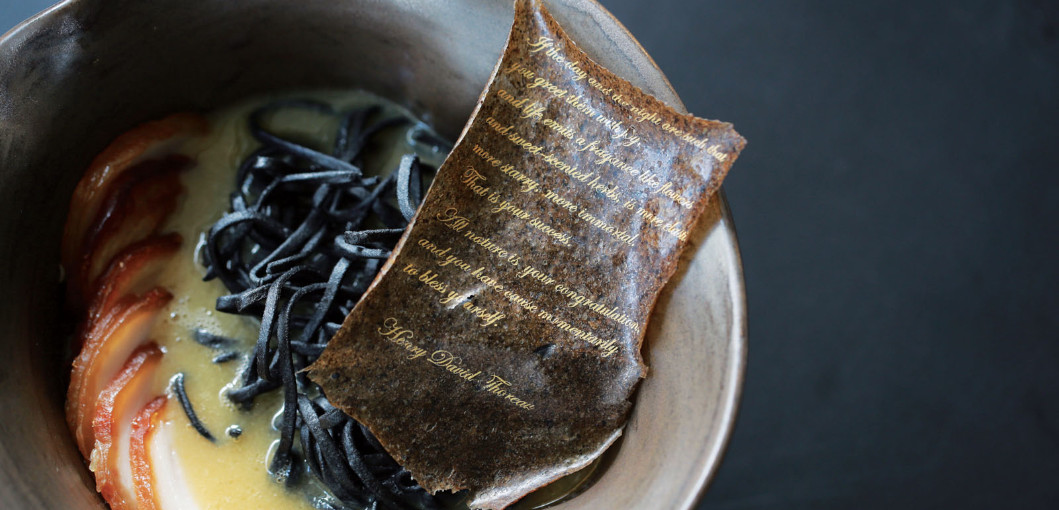 Homegrown dessert ingénue Janice Wong has two dessert restaurants in Hong Kong and Tokyo in addition to her iconic 2am:dessertbar. Now, she's turned her formidable attention to fusing the worlds of dim sum and pastry with a flagship sweets retail shop and 40-seat restaurant. The menu, a collaboration with chef Ma Jian Jun, reimagines savoury Chinese snacks with artistic presentations, as expected of the talented 33-year-old chef who has worked alongside Loretta Fanella, Juan Mari Arzak, Will Goldfarb and Pierre Hermé among others. A showstopper is the barbecue "candy" pork buns in striped candy dough wrapper. Noodles find new forms and whimsy: charcoal noodles in a rich collagen chicken broth (with an edible poem on mushroom paper), cold basil barley noodles, scallop somen in salted egg-yolk sauce. The six-page dessert (and wine/sake pairing) menu is equally imaginative. For those inclined to create art, up to 38 types of edible chocolate paint including flavours like passionfruit, green mango and smoked chocolate make for a fantastic gourmet souvenir.
93 Stamford Road, #01-06 National Museum Singapore; +65 9712 5338; www.janicewong.com.sg
---
4. ODETTE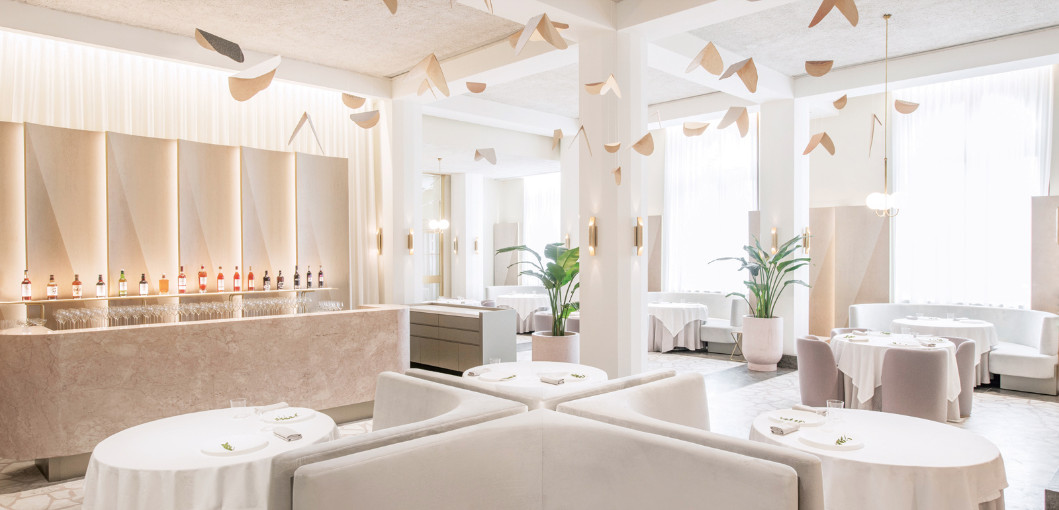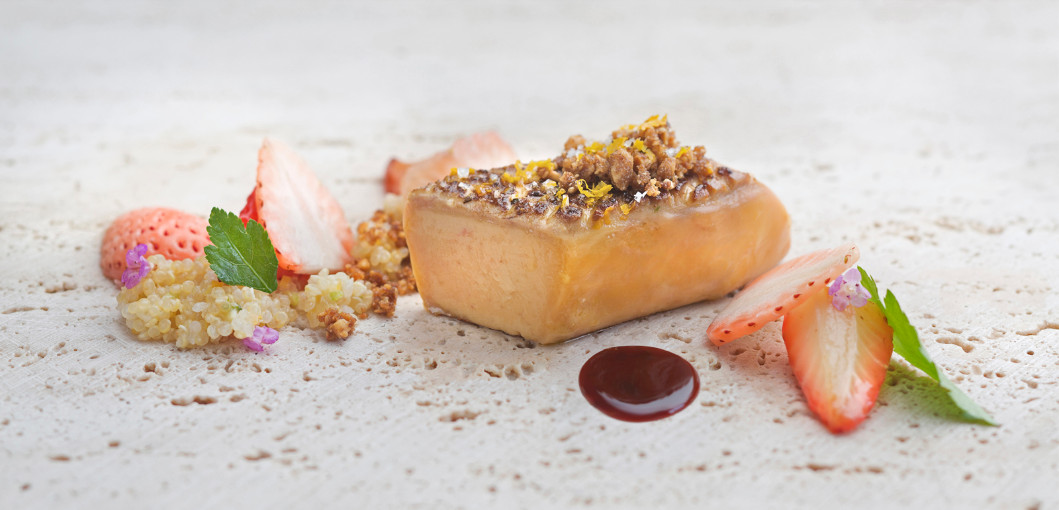 Even before it was awarded two Michelin stars, the almost year-old restaurant was already a hot favourite. The setting is impeccable, in the much-lauded National Gallery Singapore which features the world's largest display of modern Southeast Asian art. The chef is Julien Royer, who made his mark during a four-year tenure at JAAN (incidentally, also a Michelin-awarded restaurant now helmed by former protégé, chef Kirk Westaway). The concept is an ode to Royer's grandmother, that perfectly captures the chef's sensitive and lyrical affinity to top-grade produce from boutique producers – think French North-Eastern cheeses from Bernard Antony in Vieux-Ferrette; black truffles from Manjimup, Western Australia; as well as fish and seafood from Hokkaido. "This is where every ingredient has its place and purpose, and is treated with the utmost care to highlight its purest flavours," says the chef, who was born into a family of fourth-generation farmers in Cantal, Auvergene. Book well in advance for four-, six- or eight-course meals (including vegetarian menus) that change almost daily based on seasonality.
1 St Andrew's Road, #01-04 National Gallery Singapore; +65 6385 0498; www.odetterestaurant.com