A city with over 2,000 years of history, Chengdu is situated deep in south-west China, best known for giant pandas, bamboo forests and a uniquely traditional culture that is worlds apart from the fast-paced cities on the east coast. Packed with teahouses, a vibrant nightlife and a seemingly endless array of restaurants exploring the diverse flavours of Sichuan cuisine, Chengdu is a city that is not only defined by its leisurely lifestyle but also by its obsession with all things food.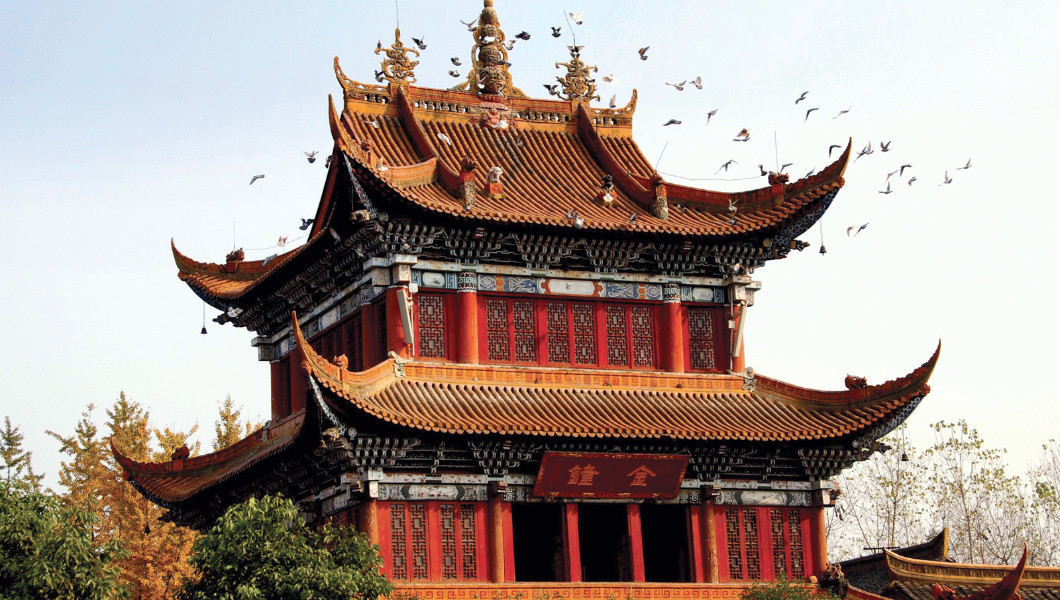 People in Chengdu are either eating, talking about eating or on the way to their next meal. And ever since the city was inducted as a UNESCO World City of Gastronomy in 2010, people from all over the world have flocked to Chengdu to discover that it has a lot more to offer than simply pandas. Chengdu's appeal lies in its laid-back, unpretentious attitude that embraces an epicurean lifestyle and sets time aside for leisure. Restaurants and teahouses serve as important community meeting points and cultural institutions and are found on every street and every corner in the city, meaning one is never more than a stone's throw away from an incredible mealtime experience.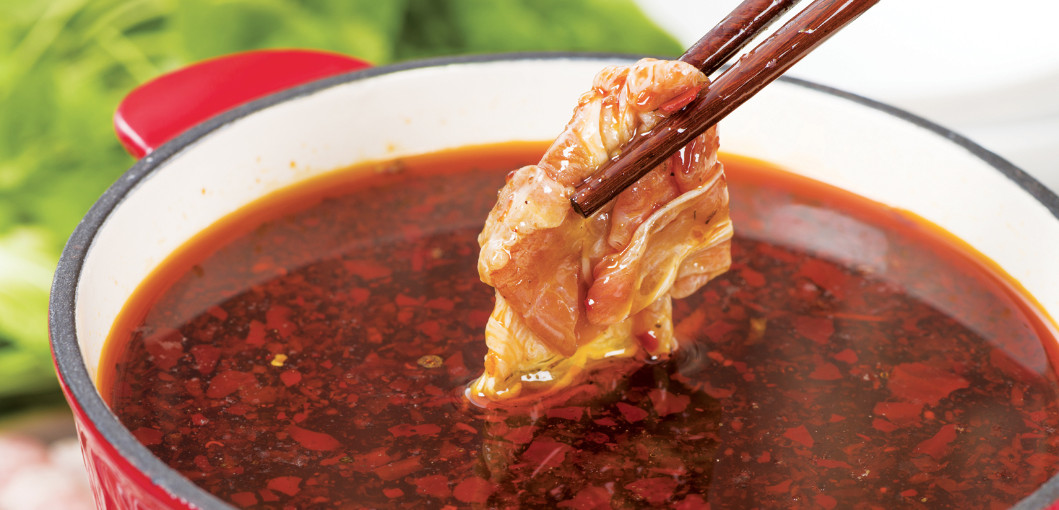 While the locals delight in slowness, the city is rapidly emerging as a modern and increasingly international metropolis. The local food scene is largely one of nostalgia, wherein people seek the flavours of their childhood – flavours they are afraid of losing as the city evolves. And so the most popular restaurants are those rooted in capturing and preserving traditional Sichuan flavours and techniques. While some of these restaurants are stylish and modern, the majority are humble, under-decorated establishments that hold flavour above all as their driving principle. Others offer a new iteration of an elevated Sichuan cuisine developed by chefs looking to infuse traditional cooking with modern ideas, a creative use of ingredients and a focus on presentation.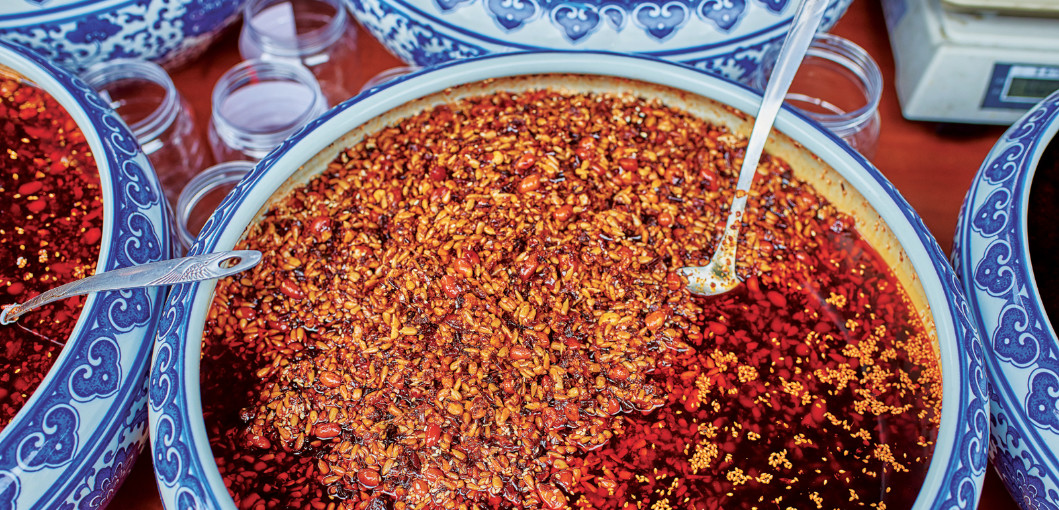 The term málà, which refers to the numbing and hot sensation caused by the combination of dried chilli and the floral, tingly sensations of the Sichuan peppercorn, is the trademark of the city's cuisine and plays an important role in many classic dishes such as hot pot. However, there is a diverse flavour palate that underlies much of the cuisine, derived from fermented broad beans, pickled vegetables and fragrant local spices. The use of vegetables particular to the region and a predilection for cooking with rabbit – including the animal's head, which is a local specialty – also contributes to the city's unique and varied culinary experiences.

From exclusive private kitchens that play with the limits of tradition to humble family-run shops that cook as they have for generations, there is enough opportunity in Chengdu for a lifetime of gastronomical exploration.

---
The five best places to eat in Chengdu, China's gastronomic hotspot: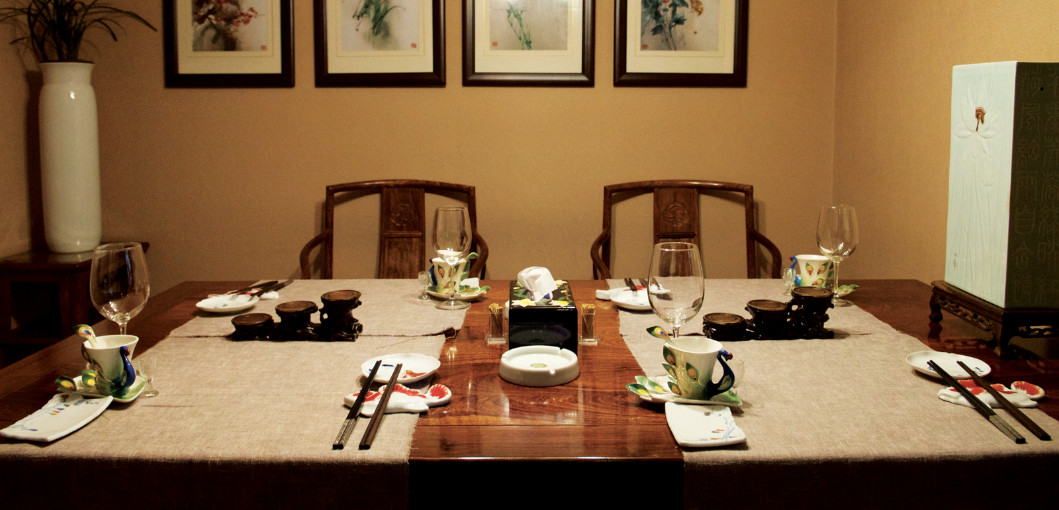 Yu Zhi Lan
Chef Lan is leading the way in elevating traditional Sichuan cuisine. The award-winning chef trained at the Sichuan Higher Institute of Cuisine in Chengdu and in 2011, after a prolific career as a chef, he converted his childhood home in an old Chengdu neighbourhood into an immaculate, three-table private kitchen. With a Qing-era-styled stone exterior, large wooden doors and meticulous interior design, the restaurant itself is a piece of art. Even the tableware was designed and made by chef Lan himself. At home in his own space, the chef marries traditional Sichuan flavours with innovative ingredients and techniques that emphasise health and freshness – and he does it with incredible execution. Served kaiseki-style (multi-course), the experience is an exquisite progression of some 20 dishes over five courses. Simple classics, such as his fish-fragrant eggplant, are presented in an entirely unique form and in a way that not only captures but also augments their essential flavours.

24 Changfa St., Qingyang District
+86 28 6249 1966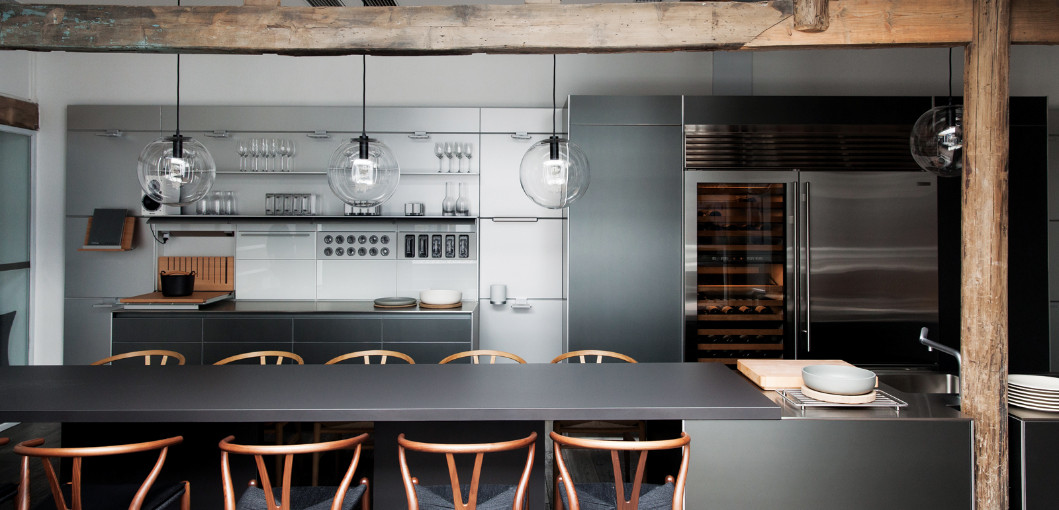 CiGuo
Set inside Old Congde Alley, the 36-seat CiGuo – and the attached teahouse TanCa – are part of a homage to "old Chengdu" by returned local-artist Wang Hai. A tastefully executed balance of new and old, Western and Chinese, CiGuo was carefully constructed to retain original wood beams and exposed brick from the early-20th century, the heritage aesthetic combined with modern Danish design and furniture. The kitchen, which is run by Wang Hai's wife, delivers simple but precisely prepared Sichuan dishes that are reminiscent of home-cooked family meals. The local food, described by Wang Hai as "Sichuan food, served Western style", focuses on flavour pairings and progression over four courses. The set menu changes often to reflect seasonally available ingredients and can include smoked pork belly, dry-fried eel, pickled fruit and braised beef, as well as a fermented-rice porridge for dessert. The thoughtful décor and emphasis on quality service do not go unnoticed, though it is Wang Hai's careful maintenance of this delicate balance that makes CiGuo one of the most unique culinary experiences in Chengdu.
Old Congde Alley at 88 Tangba St.
+86 28 8600 2200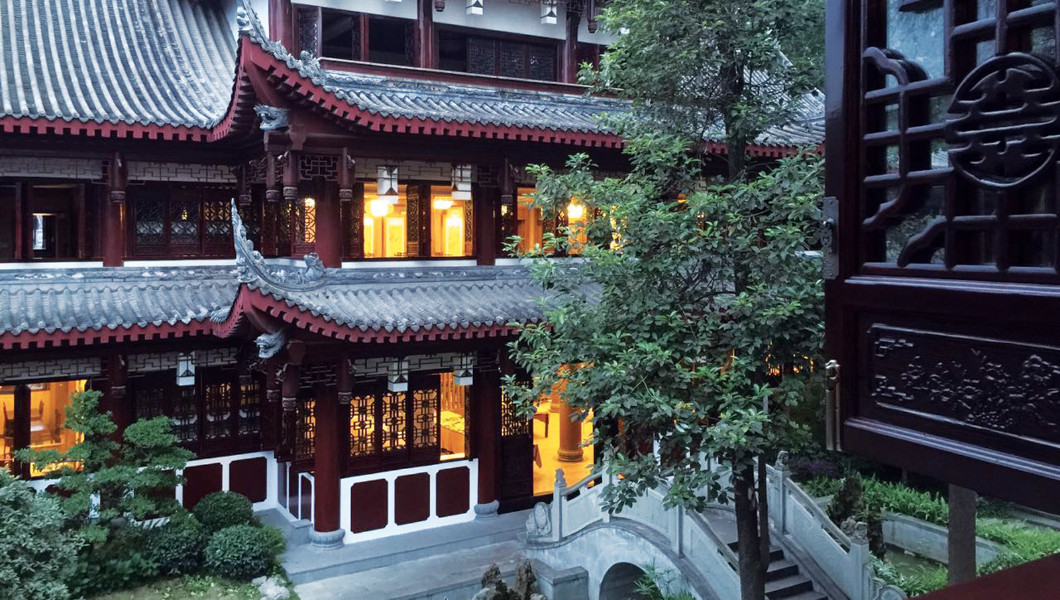 Xiangyuan
Set inside Chengdu's oldest Buddhist temple, Xiangyuan is a quiet and peaceful respite from the bustling streets of the city. The first temple-owned and -operated restaurant in China, Xiangyuan houses a 12-table dining room and seven private rooms each decorated with traditional Chinese artwork, calligraphy and Ming-styled furniture. All rooms feature stunning views over the temple courtyard and gardens. The elegant traditional design and thoughtful arrangements create an atmosphere of tranquillity that perfectly suits the vegetarian fare, which is created with as much attention to detail as the décor. Recreations of classic Sichuan dishes such as twice-cooked pork are served with tofu and tubers, while roast duck and fish dishes are reimagined with crispy potatoes and eggplant. A number of other dishes put vegetables such as lotus root or local greens in the spotlight. These greens and other herbs are picked from a small organic garden in the back courtyard. Attentive, friendly service from young Buddhists who practice at the temple completes the experience, which is as much about feeding the soul as it is the stomach.
58 Jiangyuan Gongsuo St., inside Wenshu Temple Complex
+86 28 8666 2375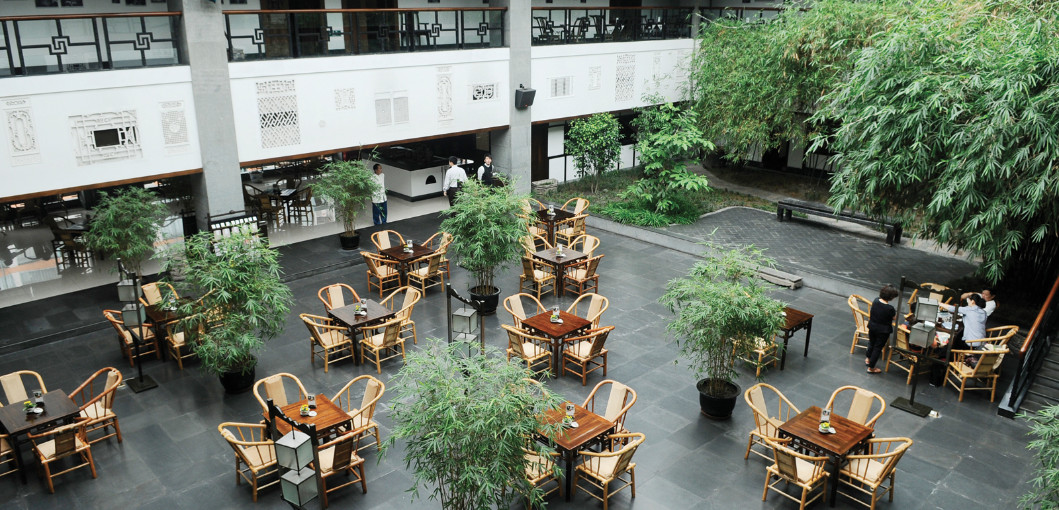 Huang Cheng Lao Ma Hot Pot
With a history of more than 30 years in the city, this impressive five-storey restaurant in Yulin recreates the atmosphere of old Chengdu. Elegant courtyards and gardens surround private rooms that are decorated with antique furniture, stone sculptures and bronze statues depicting scenes of Chengdu over the ages. A teahouse sits on the top floor, complete with bamboo chairs and copper kettles heated on a wood-fired stove. Atmosphere aside, hot pot is a must do for anyone visiting Chengdu. It is an event as much as it is a meal, encouraging an interaction with both your food and the people you are sharing it with, and exemplifies the communal nature of dining in Chengdu. Delicacies such as duck intestine and cow stomach can be sampled alongside more accessible favourites such as meatballs, thinly sliced beef and tofu. Don't worry if you can't handle the spice; pots can be ordered half spicy, diluted with a clear broth to accommodate all tastes.
20 Second Ring Rd. South, 3rd Section
+86 28 8513 9999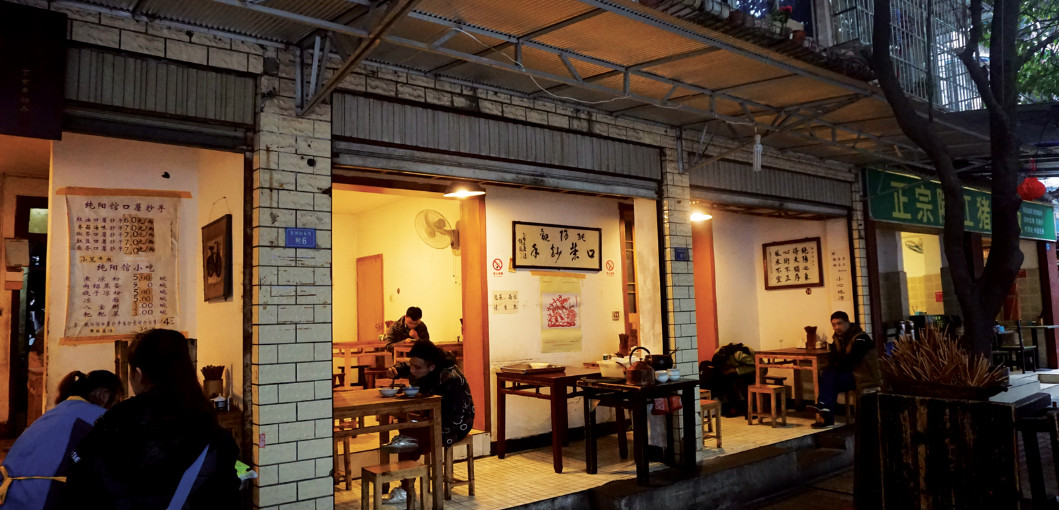 Chun Guang Yuxiang Paigu Noodle Shop
This hole-in-the-wall neighbourhood noodle shop in the old "inner-city" serves up perfect bowls of Sichuan pork dumplings, or chao shou. Presented on a delicate bed of chilli oil with toasted garlic and sugar, this is a Chengdu classic articulated exquisitely. The plain, faded décor of this humble shop does little to deter the crowds of locals that congregate here at breakfast and lunch. Small bowls of other classic snacks such as dan dan noodles, and cold mung-bean noodles as well as all the fish-fragrant rib noodles (from which the restaurant takes its name), are piled up on small wooden tables that line the sidewalk. Homemade pickles and soup broth refreshes the palate between tasting the different types of noodles, which are served in 50-gram snack-sized portions. This is the type of down-to-earth place that exemplifies Chengdu both in flavour and in spirit.
6 Jixiang St.
+86 28 8776 3150