The world's largest travel and leisure company is eyeing business in Cuba, having been granted a license to operate directly from the US to the once embargoed Caribbean nation.
Carnival Corporation is allowed to cruise to Cuba for 'the purpose of providing cultural exchange' and will offer full-week sailings from May 2016 under its new brand, Fathom. The new company is said to provide purpose-oriented, social impact experiences and will initially take guests to the Dominican Republic from Miami aboard the MV Adonia (pictured below), a 710-passenger vessel redeployed from P&O.
Fathom is Carnival's 10th international brand and is tipped to drive sustainable social impact on a significant scale, projected to attract 37,000 annual travellers who collectively could spend a total of more than 100,000 days a year either volunteering or immersing in educational and cultural exchanges in local communities.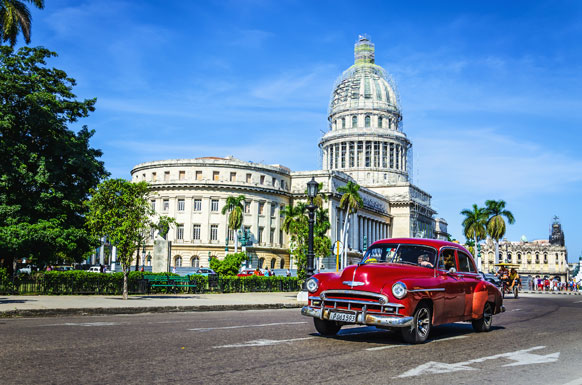 "We are excited about receiving US approval as the very important first step to ultimately take travellers to Cuba under the existing 12 criteria for authorised travel," said Arnold Donald, President and CEO of Carnival Corporation. "We know there is strong demand from travellers who want to immerse themselves in Cuban culture, so this is a historic opportunity for us to enable more people to experience Cuban society. It is also an important opportunity for our new Fathom brand to expand its positive influence in the world… " he added.
For the seven-day trip to the Dominican Republic, prices start at US $1,540 per person, inclusive of an exterior cabin with a view, on-board meals, social impact immersion experiences and related supplies, taxes, fees, and port expenses - but prices will vary by season. A similar excursion to Cuba will start at $2,990 per person, excluding taxes, port and other government and related fees.