They're calling it "the most significant brand expansion in the history of luxury travel and hospitality" and it's not hard to see why.
For 25 years Crystal Cruises has been a luxury cruise liner par excellence, but that evidently wasn't good enough for them. The company has now announced major plans to become the first brand to offer luxe expeditions, ocean and river cruises, yacht itineraries and air travel. Crystal's top brass announced all-new ships to effectively establish three brand new classes of cruising – as well as its own Boeing 787 Dreamliner aircraft. All the new developments will the rolled out over a three-year timeline, starting from the end of 2015.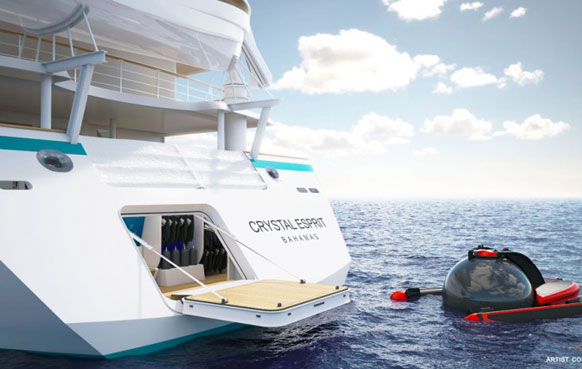 Crystal Yacht Cruises will debut this December when Crystal Esprit embarks on its maiden voyage. The extravagantly appointed yacht will take 62 guests on "intimate, exclusive, and immersive" experiences with a boutique ambiance. The all-suite yacht will be kitted out some exciting features, like a two-passenger submarine, four 10-passenger zodiacs for special excursions and a 12-passenger Wider 32-foot super yacht tender for special boating adventures. That's not to mention the water skis, wake boards, kayaks, jet skis and the fishing, scuba, and snorkelling equipment.
The first voyage sails December 23, exploring the Seychelles, followed by a post-cruise New Year's Eve celebration at the Taj Dubai Hotel. Effective immediately for Crystal Society members (the line's repeat guest loyalty program), 2015 – through early 2018 Crystal Yacht Cruises itineraries are exclusively available for booking through August 31, 2015.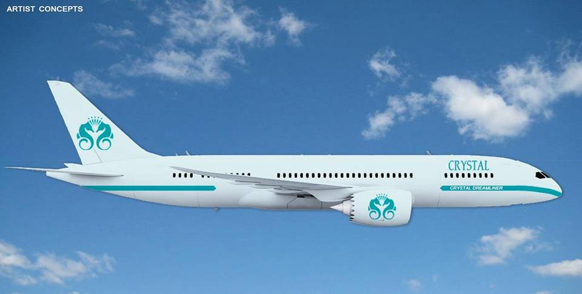 You'll have to wait until 2017 to set sail with Crystal River Cruises, which promises six-star service and shore-side adventures en route. Then late in the year, Crystal Luxury Air provide the first opportunity to take a lavish round-the-world trip in a twin-aisle Boeing 787 Dreamliner. The 300-seater passenger jet has been converted to fly just 60 guests in fully reclining Business Class seats on a host of 28-day itineraries in various remote locales.
Then last but not least, Crystal is due to roll out three new Crystal Exclusive Class, cruise ships from late 2018. The new vessels will be the first to ever deliver expedition-capable itineraries with all the signature features and amenities of a luxury ship or private yacht. The first all-suite, all-balcony ship will accommodate up to 1,000 guests, similar to the capacity on Crystal Symphony (922) and Crystal Serenity (1,070), and weigh more than 100,000 gross tons.