Small ship cruise line Seabourn is shouting about the names of its two new ships ahead of their respective maiden voyages in 2016 and 2018.
Promising high-end experiences on the high seas, the luxe liner is heralding the arrival of Seabourn Encore and Seabourn Ovation, due to be christened late next year and in spring 2018.
Renderings and updates about Seabourn Encore have been unveiled via a dedicated microsite, packed with images and info on the ship's progress. The site also gives a look inside the ship and will be updated as more info becomes available.
The new vessels expand the liner's Odyssey fleet, composed of Odyssey, Sojourn and Quest. After welcoming the two new ships, Seabourn boasts it will have the youngest and most modern luxury fleet.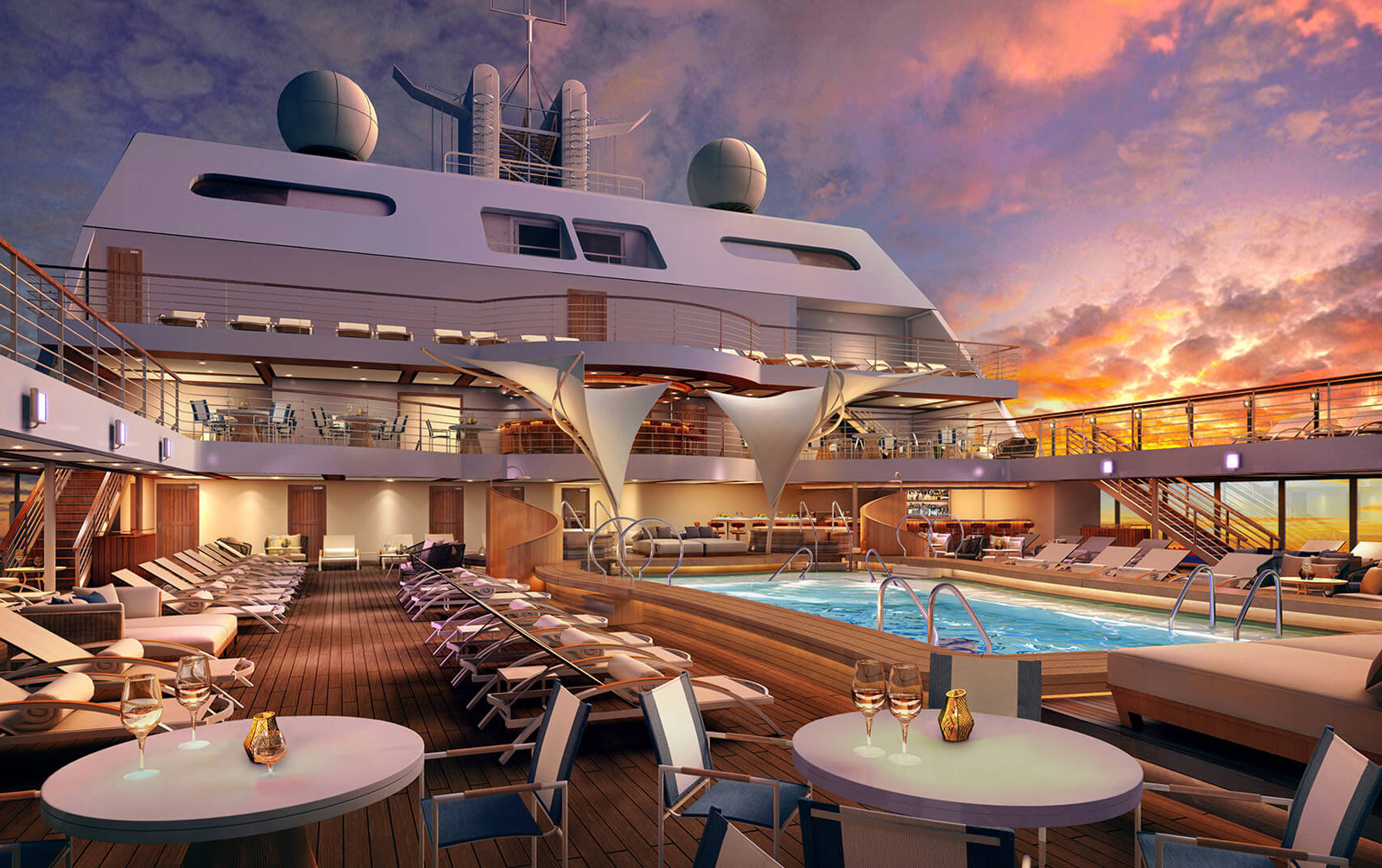 "Seabourn Encore and Seabourn Ovation will applaud the current fleet in both vessel design and guest experience," said Seabourn president Richard Meadows. "Both words, Encore and Ovation, pay tribute to the tremendous success and outstanding accomplishments our current ships have achieved."
Both ships will feature one additional deck, newly expanded public areas and contemporary designs with space for 604 guests based on double occupancy across all the villas, each with their own private veranda.
Design legend Adam D Tihany is on board to design both the Seabourn Encore and Seabourn Ovation in their entirety, curating the aesthetics for all indoor and outdoor guest areas. In addition, he will deck out the multiple dining venues, The Spa at Seabourn, showrooms, lounges, outdoor deck areas, as well as the popular social hub, Seabourn Square.
Specific itineraries are yet to be announced but the ships will travel across the globe, calling at classic luxury destinations, as well as UNESCO World Heritage Sites and lesser-known hideaways.