Luxury cruise liner Silversea is calling out to adventurous travellers with a new collection of specialist itineraries: Silversea Expeditions.
The themed excursions will focus on a range of activities, including birding, photography, scuba diving, wellness, and gastronomy. With the inclusion of the expedition ships, Silver Explorer, Silver Galapagos and Silver Discoverer Silversea Cruises' itineraries already cover more than 800 destinations around the world.
As part of the announcement, the Monaco-based firm has also published six mini brochures, available in print and as digital flipbooks of up to eight pages – each giving an overview the cruise programmes, along with a calendar of sailing dates.
"These speciality expeditions enable travellers to leverage their personal passions and interests to experience a more tailored journey of discovery," said Steve Odell, Silversea's president of EMEA and Asia Pacific.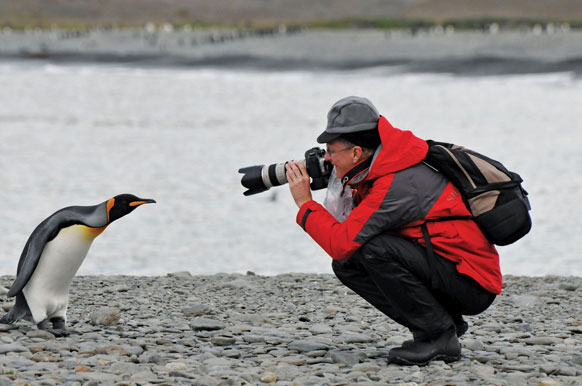 The Silversea Expeditions:
Birding & Ornithology Expedition Voyages
"From spotting bald eagles in Alaska to witnessing the blue-footed boobies of Galápagos, these fascinating speciality journeys available on Silver Explorer, Silver Galapagos, and Silver Discoverer offer exceptional birding opportunities that can be enjoyed by casual bird enthusiasts, serious birdwatchers with a "life list" of bird sightings, and just about anyone who loves interacting with nature."
Wellness Expedition Voyages
"Guests can improve their well-being while journeying aboard Silver Discoverer to destinations that are well off the beaten path in Southeast Asia and the South Pacific. A team of wellness specialists host a program of fitness training, including stretching, yoga, and Pilates. Other highlights include daily lectures and cooking demonstrations focused on balanced nutrition, plus guests can enjoy a complimentary spa massage treatment."
Photography Expedition Voyages
"Inspiring photo walks, on-board lectures, and workshops with a professional photographer enable the guests of Silver Explorer and Silver Discoverer to get the best out of their photography equipment and capture some of nature's unexpected moments in some of the world's most exotic destinations."
Diving Expedition Voyages
"The natural treasures of remote atolls and the mesmerising underwater worlds of Indonesia, Micronesia, Melanesia, and Polynesia are revealed on a scuba diving program presented by Silver Discoverer's on-board divemasters and expedition team."
Culinary Expedition Voyages
"Designed for the adventurous traveller who is a gourmet at heart, these theme-focused expedition cruises aboard Silver Explorer offer an array of culinary events on board and ashore -- in addition to enriching explorations of the natural, cultural, and historic landmarks visited along the way. There are two culinary expedition voyage collections, one exploring the most authentic cuisine Europe has to offer, sailing from Portugal along the coast of France and a second that discovers culinary delicacies from the Atlantic Islands and the West African coast."