In the heart of a city which demands only the most luxurious of hotels, soaring high in the thriving Downtown Dubai, visitors and residents to the city have been preparing for the launch of the new Renaissance Downtown Hotel, Dubai which offer 298 guestrooms, including 65 sprawling suites the hotel looks to really burst onto the scene offering stylish accommodation in a fantastic location. As part of the Marriott International portfolio you are guaranteed luxury from every aspect of the hotel from its rooms, to B&F outlets and its beautiful Six Senses Spa.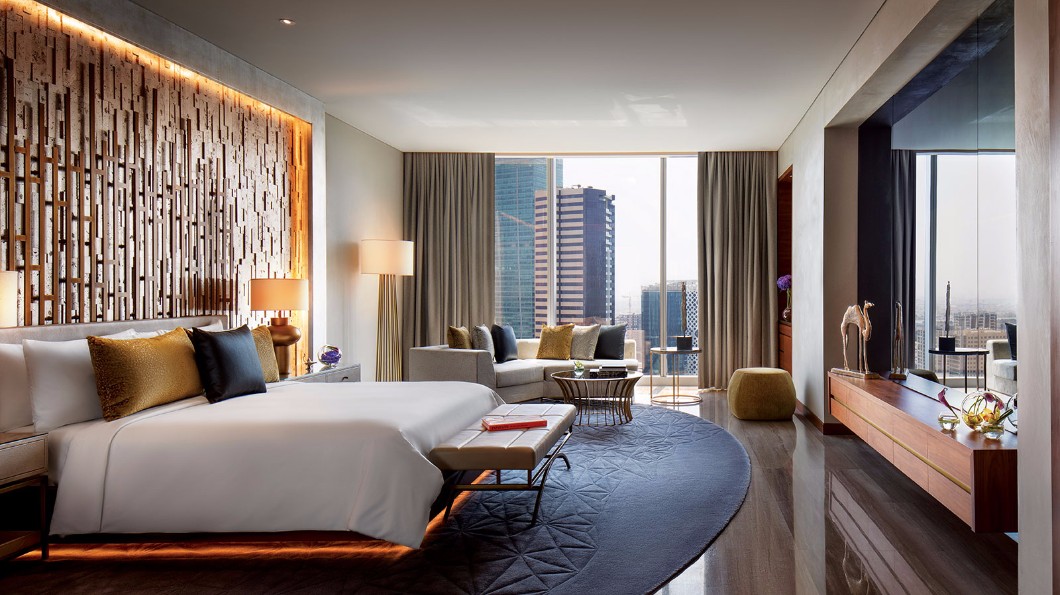 With exceptionally spacious rooms this hotel truly oozes luxury in every way possible, with trendy décor, unrivaled views of both the Burj Khalifa and the recently opened Dubai Water Canal. It is not hard to imagine spending an evening in the property lapping up all of the beautiful views and whilst relaxing in your room or enjoying one of the many restaurants you have to choose from.
Each of the guestrooms and suites boast floor to ceiling windows, allowing natural light and creating playful shadows against hues of deep blue and pale greys. The sumptuous fabrics, sandy color leather accents and natural wood finishes complement the matte gold and metal hardware that theatrically changes throughout the day with the movement of natural light.
Guests are greeted on arrival by a close-up black and white photograph of a camel smirking; and above the bed, Pablo Picasso's famed camel sketch is reimagined into a cheeky, 3D iron rod sculpture – both playful jests to reframe your stay.
Renaissance Downtown Hotel, Dubai have continued the exceptional luxury they are offering into their B&F outlets with World-Acclaimed Chefs setting the stage for Culinary Excellence. With a varied selection of venues including BHAR, Grounded, BASTA!, Bleu Blanc and Morimoto Dubai, all are set to become highlights of the cities prominent and bustling food scene.
BASTA! and Bleu Blanc are two new contemporary concepts by David Myers. Bleu Blanc is a Southern French farmhouse-inspired restaurant where a large, wood-fired grill area takes centre stage, offering guests the chance of an up-close and personal chef's table experience. BASTA! transports diners to an urban interpretation of a Roman trattoria, Florentine steakhouse and Neapolitan pizzeria, reflecting David's personal travel memories from these regions. Both venues will showcase beverage programs designed by world-renowned mixologist Sam Ross.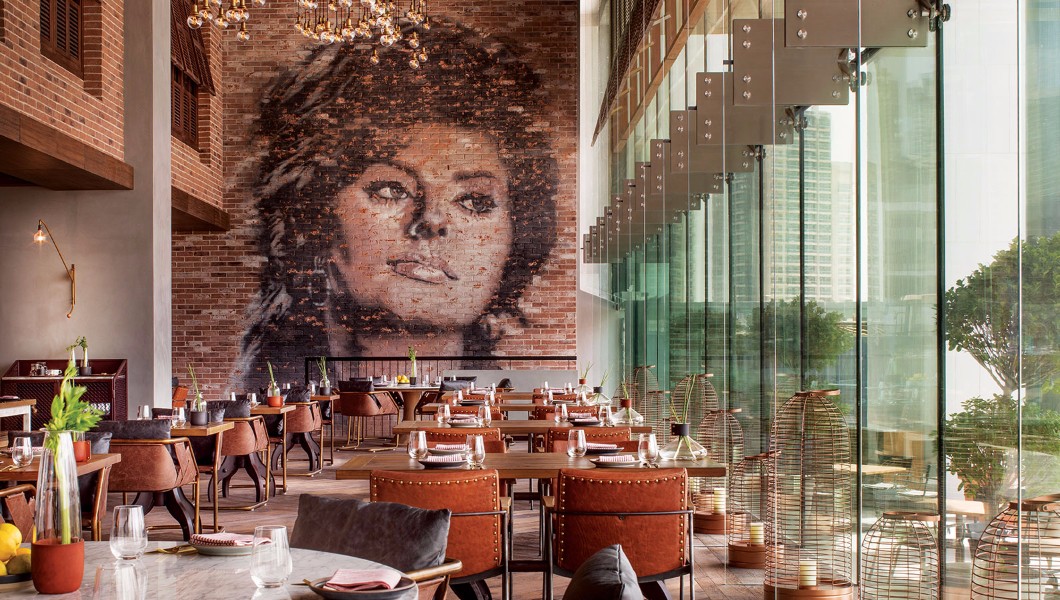 A contemporary dining experience offering indigenous Middle Eastern cuisine and shared dining atmosphere, BHAR, the Arabic word for spice, is designed to awaken the senses.
Morimoto Dubai will display internationally acclaimed celebrity chef Masaharu Morimoto's contemporary Japanese cuisine, infusing traditional dishes with Western ingredients and preparation methods. The restaurant's expansive space will include three private dining rooms and terraces with undisturbed views of the Burj Khalifa.
The Renaissance Downtown Hotel, Dubai will also open the first of its kind, all-suite spa concept from renowned Six Senses. With a design rooted heritage of balancing all of the senses, Six Senses Spa will feature six treatment suites that are each dedicated to a different sense – sight, sound, touch, taste, smell and intuition – to offer the perfect balance of calm and sensory experiences in the bustling downtown area.