Nestled in a glade of pine trees overlooking the magnificent Phobjikha Valley, Six Senses Gangtey is the fourth of five lodges that will comprise Six Senses Bhutan – a multi-destination resort spread across the dramatic landscape of this Himalayan kingdom.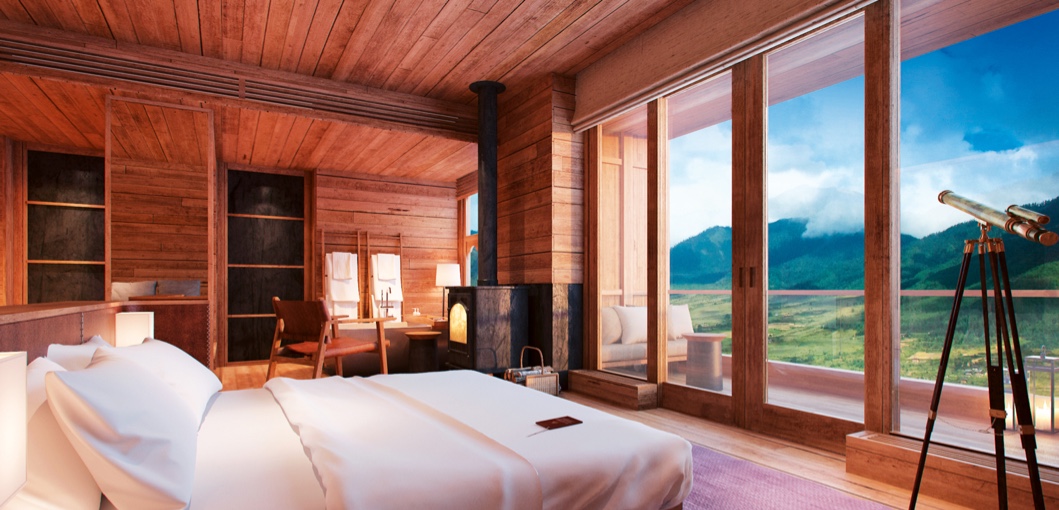 Eight suites and a two-bedroom villa clad top-to-toe in weathered timber look out across the valley on the western slopes of the Black Mountains, with spacious outdoor terraces and in-suite telescopes primed for soaking in the views. Inside, wood-burning stoves add a homely feel to these very contemporary spaces, providing extra warmth when the mountain air grows chill. In autumn, guests can look out for black-necked cranes arriving in the valley from Tibet from the comfort of a dedicated bird-watching lodge, whose dry-stone walls and rustic architectural style help it blend into the landscape.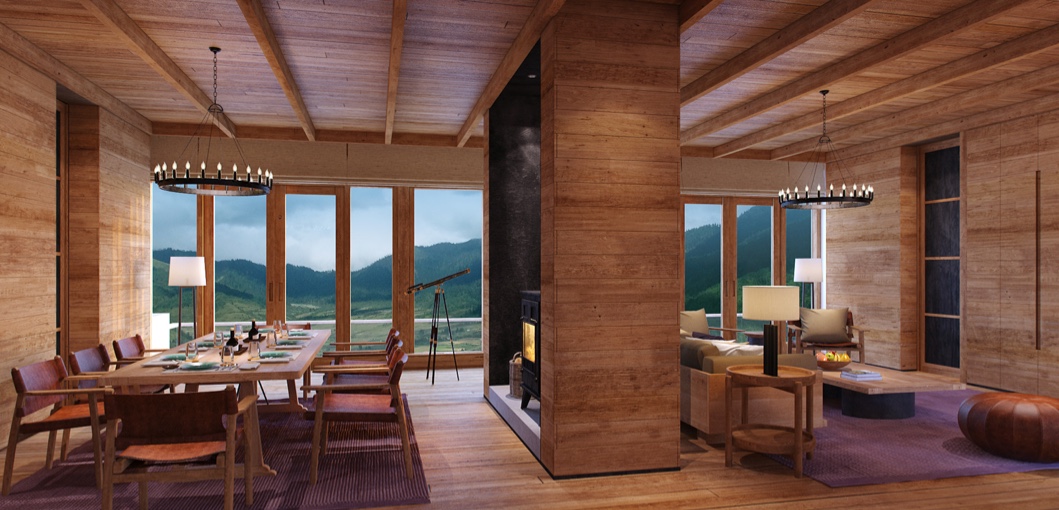 Gangtey joins Six Senses' collection of Bhutanese lodges, each of which is situated in a spectacular location designed to put visitors in the heart of the Bhutanese landscape. The first three lodges opened earlier this year: one in a pine forest on a hillside overlooking the capital Thimphu; one amid the rice paddies of Punakha, close to the mighty Punakha Dzong fortress; and the third high above the Paro Valley, a few hours' hike from the iconic Tiger's Nest Monastery. The fifth and final lodge will open in the forested landscape of Bumthang early next year, completing the Six Senses collection in the Land of the Thunder Dragon.