The sleepy island of Grenada is one of the most laid-back in the Caribbean; a lush, palm-covered expanse of undulating hills, fringed with a ring of powdery white beaches, where the sound of reggae and the aroma of nutmeg drifts across the air. The tiny island is a fitting location for the first Six Senses resort in the Caribbean, which will open on the southern side of the island in 2022.
Spread out over 15 hectares, Six Senses La Sagesse will take the form of a Caribbean village, nestled in the vegetation, where every building, none higher than a palm tree, is thoughtfully positioned in harmony with the natural undulations of the land to ensure each enjoys space, privacy and dreamy views.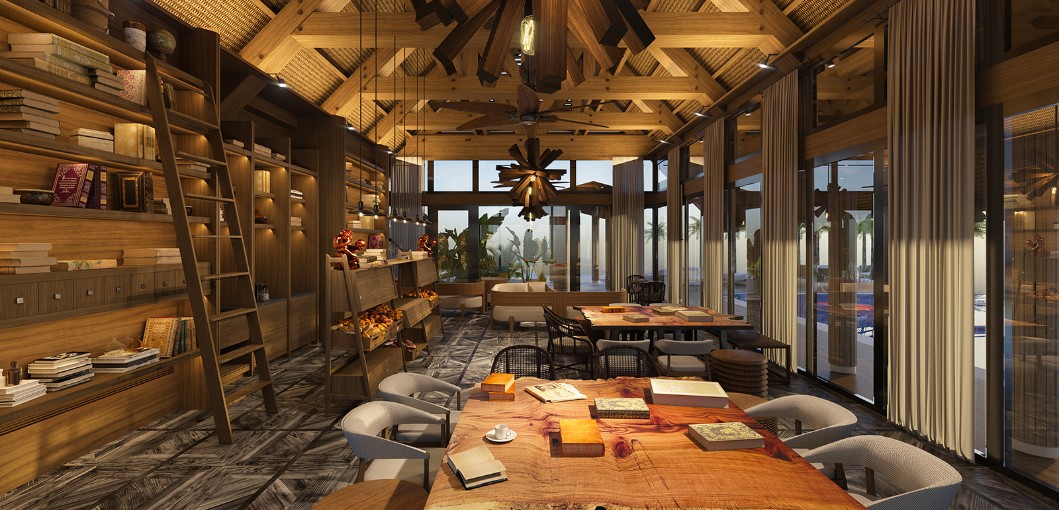 Driven by the brand's commitment to sustainability, the resort will feature a Six Senses Earth Lab, where workshops will teach guests about natural world and the ongoing work to enhance and restore local mangroves, while younger visitors are invited to join nature-focused activities as part of the Grow With Six Senses programme.
Active visitors will be able to explore the rainforests of Grand Etang National Park in the island's hilly interior, delve into the marvels of artist Jason deCaires Taylor's Molinere Underwater Sculptural Park, or spend their days diving shipwrecks off the coast, visiting chocolate factories or swimming in waterfalls.
Closer to home, the resort will have its own outdoor fitness trails and jungle gym, as well as outdoor areas for mindful pursuits such as forest bathing, fire rituals and candlelight yoga. Six Senses Spa will be a central part of the visitor experience, laid out around a natural lagoon in the style of a traditional fishing village. As well as personalised programmes geared around weight loss, detox or stress relief, the spa will tap into the healing properties of indigenous plants and local healing traditions to provide speciality treatments and a holistic anti-ageing centre.
In addition to the 56 guestrooms and 12 one- and two-bedroom villas, 
the resort will be home to a collection of exclusive three- and four-bedroom Six Senses Residences, with 17-metre swimming pools, wrap-around terraces and 2,000 square metres of landscaped gardens. Situated on an elevated peninsula that juts out into the ocean, owners and investors will enjoy spellbinding Caribbean views and the perks of Grenada's 'Citizenship for Investment' programme.