Not only is Donald J. Trump guaranteed to occupy some Washington, DC real estate this year, he's inviting you to come and stay with him. Depending on your political stance, you might be relieved or dismayed to realise we're not talking about the White House. The US$200-million Trump International Hotel, Washington DC is due to open by late summer, a full two months ahead of the US elections, offering 263 richly furnished guestrooms and suites.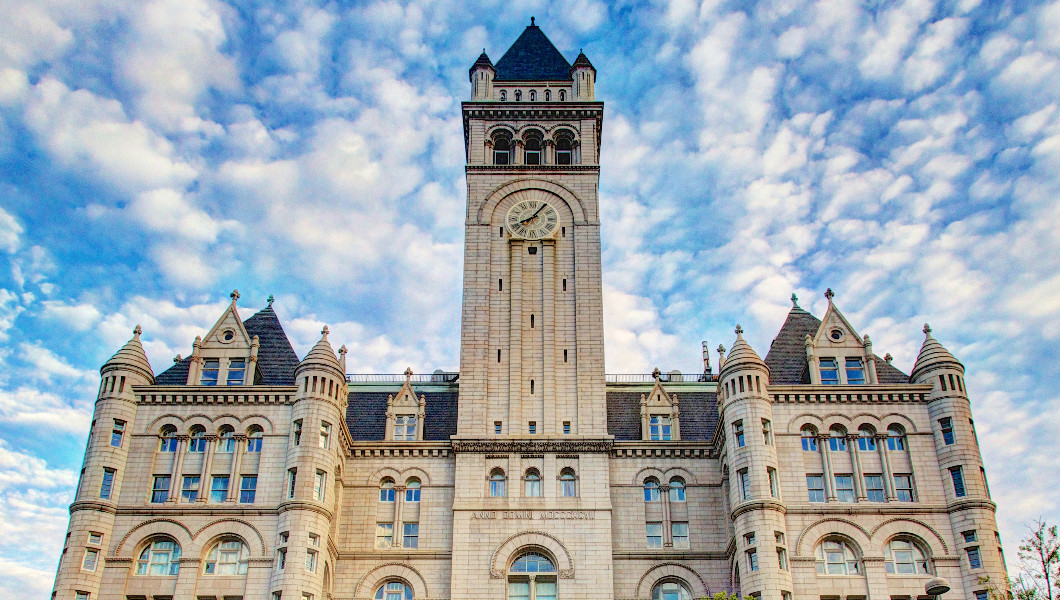 The 35 luxurious suites include three extremely large (and coincidentally named) Presidential Suites (pictured above), each with its own unique aesthetic and amenities. One of which is a large 372-sqm presidential suite facing Pennsylvania Avenue, located in the historic former offices of the Postmaster General, which is three times the size of the White House's Oval Office. At that time in history, the position of Postmaster General was so prestigious that the person was a cabinet member by default. The former offices are currently being restored to become a two-bedroom suite, including original fireplaces, solid wood doors and mouldings, offering a separate dining room with pantry and service entry, double walk-in closets, two-person shower, and secure private elevator access.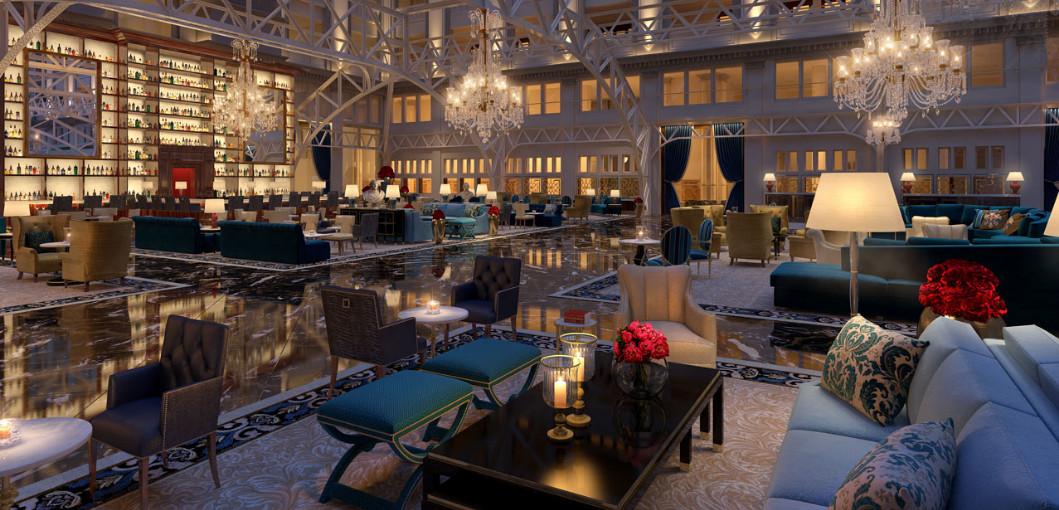 Another of the suites has its own Pennsylvania Avenue entrance and, at 585 square metres, is the largest in Washington, D.C. and among the largest in the US. It will feature a twenty seat Formal Dining Room, a 56 square-metre lounge and a private exercise room. The six-fixture master bathroom includes an large steam shower and large free-standing tub. According to the official statement from Trump Hotels, the two-bedroom suite is unmatched in the city in size, style and amenities, and is expected to be in high demand.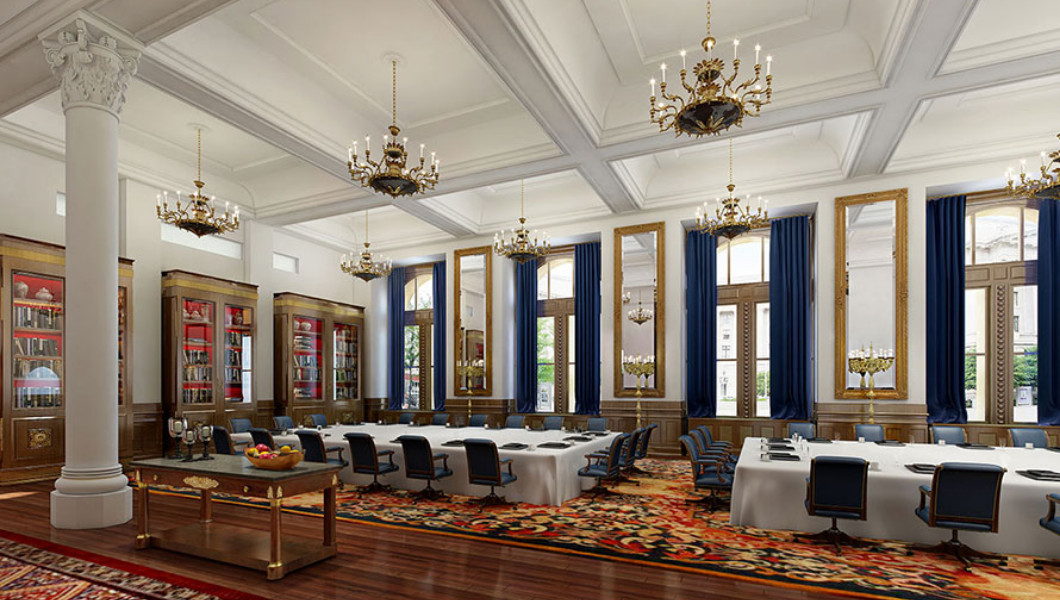 The Old Post Office building will also feature a 930-sqm spa and a fitness facility backed by Ivanka Trump, available for in-house hotel guests, with Spa by Ivanka giving guests first priority for appointments. Treatments and spa experiences will be tailored by the personal Spa Attachés and fitness trainers, with signature treatments and full lifestyle workout programs also available. Washington DC is famous for its early morning culture – especially when it comes to pre-work fitness – so the hotel fitness centre is expected to be abuzz before dawn each day.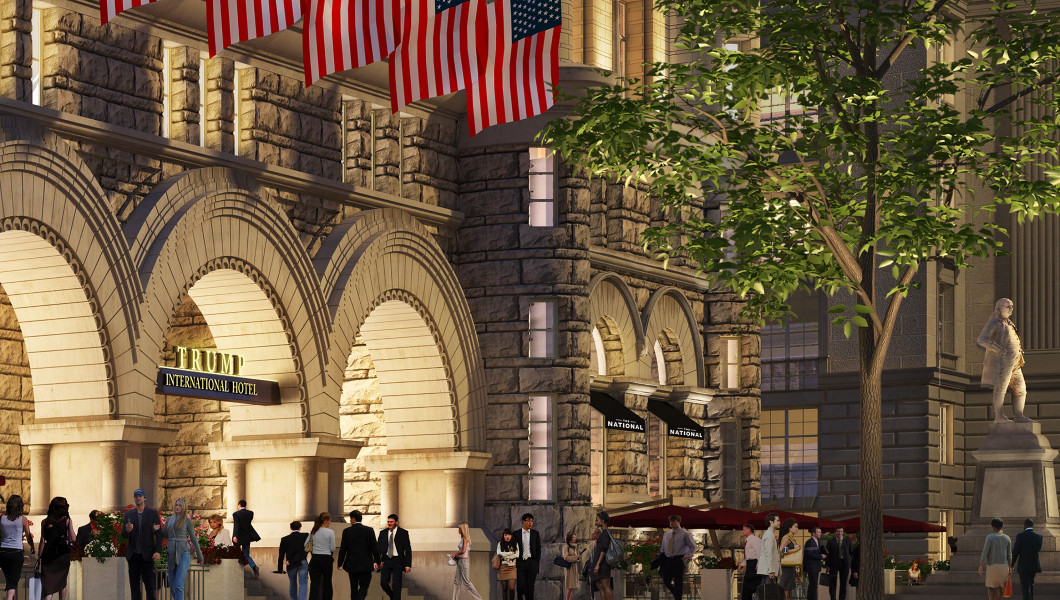 Four-legged friends will be extra welcome, given the hotel's heritage. Ben Franklin, the first Postmaster of the United States, and his son William had a Newfoundland that travelled the country with them, perhaps leading to the curious relationship between postmen and dogs, and Franklin's famous quote; "let sleeping dogs lie." At the new Trump hotel, furry jet-setters are will feel welcome with gourmet treats and plush sleeping accommodations, as well as dog-walking and pet-sitting services available through Trump Attaché.