Al Habtoor City, a new neighbourhood best known for its trio of new hotels; The St. Regis Dubai, W Dubai and the Westin Dubai; as well as an upcoming set of residential skyscrapers, has truly changed the map – the garden of the St. Regis alone is an epic expanse of prime real estate, complete with a helipad, walkways and plenty of foliage.

OPEN NOW – The St. Regis Dubai

The first of the trio to open is inspired by New York's golden era, with 234 rooms, including an incredible Royal Suite, complete with a private pool. The six-storey hotel has eight distinctive culinary, lounge and bar venues, a signature spa, two swimming pool, a first-class fitness centre and an elegant ballroom and if you really want to arrive in style – there's also a private helipad. Check out our write-up of their incredible Sir Winston Churchill Suite.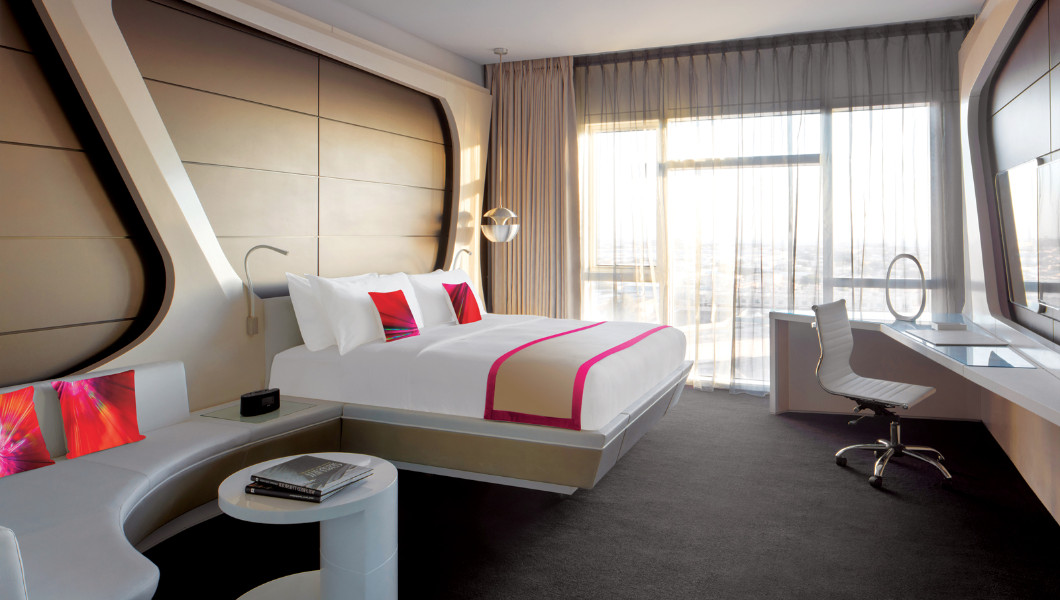 OPEN NOW – W Dubai – Al Habtoor City

Phase two of Al Habtoor City has arrived in Dubai in the form of the first W-branded hotel in the emirate. The 32-floor hotel peers over the Sheikh Zayed Road superhighway, which is best viewed at night from the 30th-floor lobby – where, if you know anything about W Hotels, the party typically starts and finishes. With 365 guest rooms and suites, you could spend a year enjoying each accommodation, relaxing and reviving amid modern décor, cutting-edge technology and minibars stocked with W's signature (and often cheeky) indulgences. Socialites should also know that the dome-shaped Great Room is tipped to be Dubai's latest and greatest venue for an unforgettable event. Pictured above: the hotel's main lobby and one of its "Marvelous" rooms.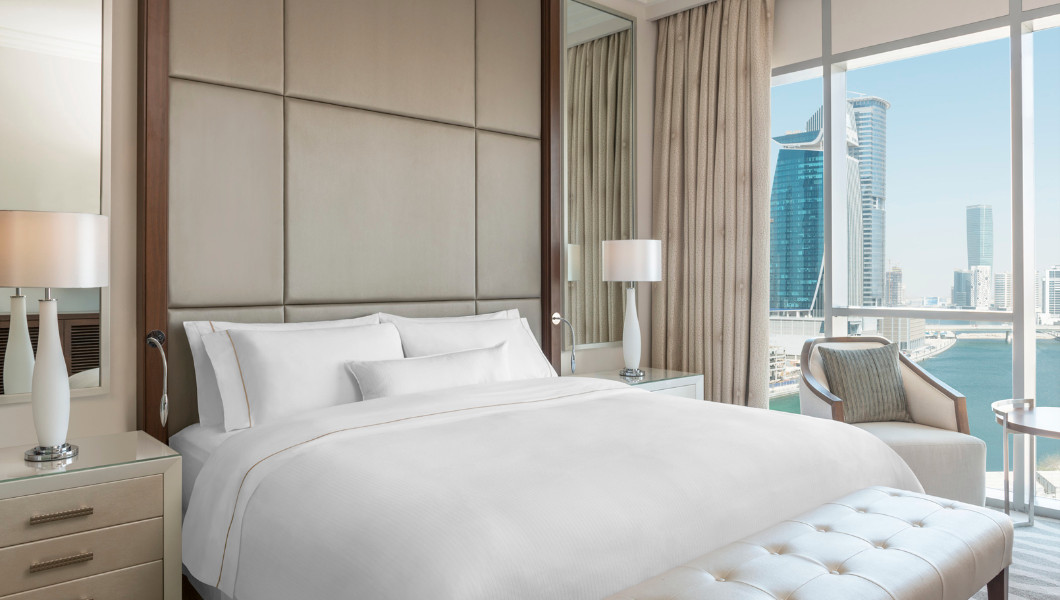 OPENING JULY 1 – The Westin Dubai, Al Habtoor City

Westin hotels style themselves as having a "modern design, instinctive service and a rejuvenating atmosphere" and The Westin Dubai, Al Habtoor City looks to fulfill that claim. The interiors feature stylized motifs inspired by Art Décor with 1,004 guest rooms, 142 of which are luxury suites. The foremost offerings include the opulent Presidential Suite and Heavenly Suites and other highlights of the 41-storey hotel include the Heavenly Spa by Westin™, consisting of 20 treatment rooms and a premier WORKOUT® fitness facility.
According to the GM

According to the general manager of the vast new complex, Ignace Bauwens, it's a "new-world address". Speaking to Destinations of the World News recently, Bauwens said it was high time to call the neighbourhood what it truly is: "a destination". "We really need to get people to understand there are more USPs than just a large hotel complex," he says.

"It's a destination within the bigger destination of Dubai. You have different touch points; the elegant St. Regis Dubai; the new luxury that is W; and then you have The Westin, where everything is focused around being and working well. Then there's the residential element, the theatre and a total of 25 F&B outlets that range from a French brasserie to a New York steakhouse to a Korean-Japanese restaurant to an all-day dining venue in The Westin.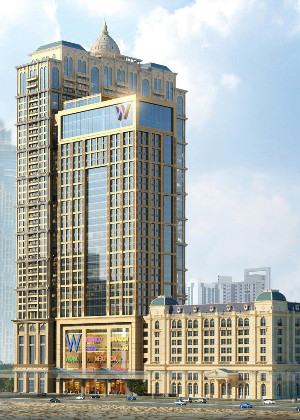 "The important thing to remember is that you can combine these experiences," he added. "You can come for brunch at The St. Regis but by 4pm you're done. So take a small walk, take a massage at The Westin and then it's time for dinner somewhere else or you can go straight to a club, bar or show. That's so unique and there's great connectivity – it's the next trump card for Dubai to play, different from a Macau or a Las Vegas."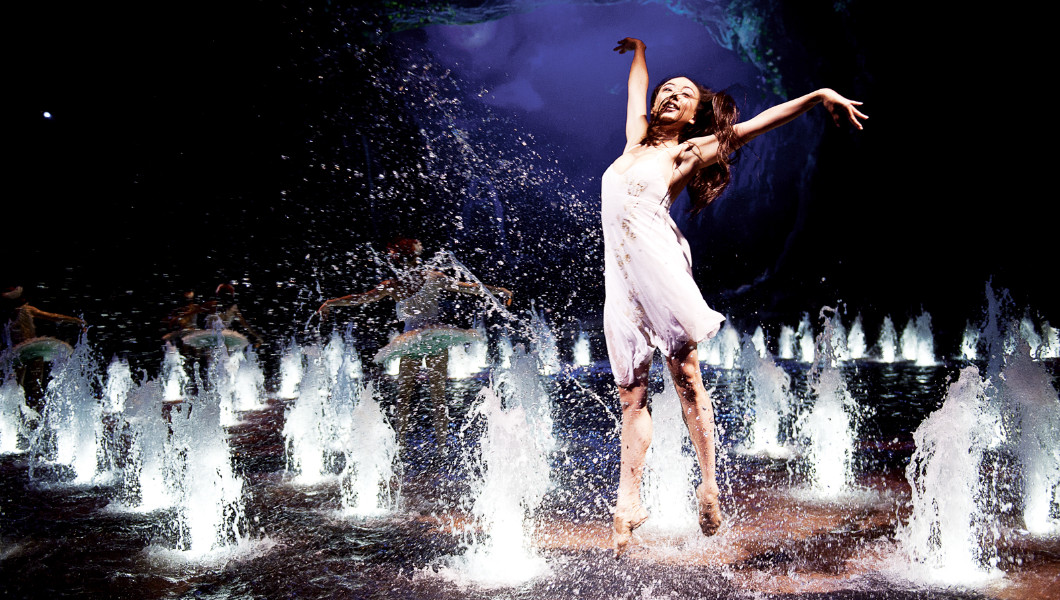 Get ready for La Perle

The phrase "to catch a show" will soon take on a different connotation in Dubai with an exciting new – and permanent – aquatic event coming to town to rival the best of London's West End and the Las Vegas Strip. Arriving late 2016, La Perle will be the first production held in the yet-unnamed theatre in the heart of Dubai's upcoming Al Habtoor City complex. Director Franco Dragone is one of the most sought-after artistic directors in the world, renowned for reinventing the genre of theatre and changing the face of live entertainment in Las Vegas.

La Perle will feature a cast of 65 world-class artists performing gasp-inducing aqua and aerial feats with the assistance of 70 specialised technicians in the tailor-made, state-of-the-art, intimate 1,300-seat theatre – featuring an "aqua-stage" filled with 2.5 million litres of water, powered by hydraulic lifts and fountains that enables the stage to change from a dry platform to aquatic stage and vice versa.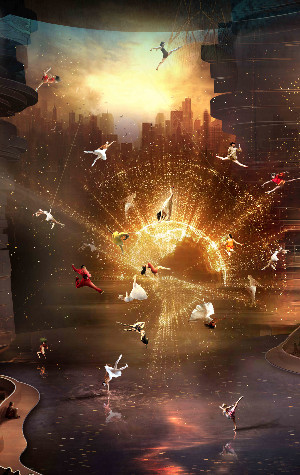 The Residence Collection

The Al Habtoor Group also recently launched its Residence Collection, Al Habtoor City – a combination of three towers; Noura and Amna, both 74 floors with unobstructed 360-degree views of Dubai; and Meera, a 52-floor luxury tower. The trio boasts more than 1,000 units between them, sharing amenities, including the UAE's largest pool deck spanning 3,250 square metres, a state of the art fitness centre and clubhouse complete with personal trainers and yoga studio, and a tennis academy with an indoor air-conditioned court.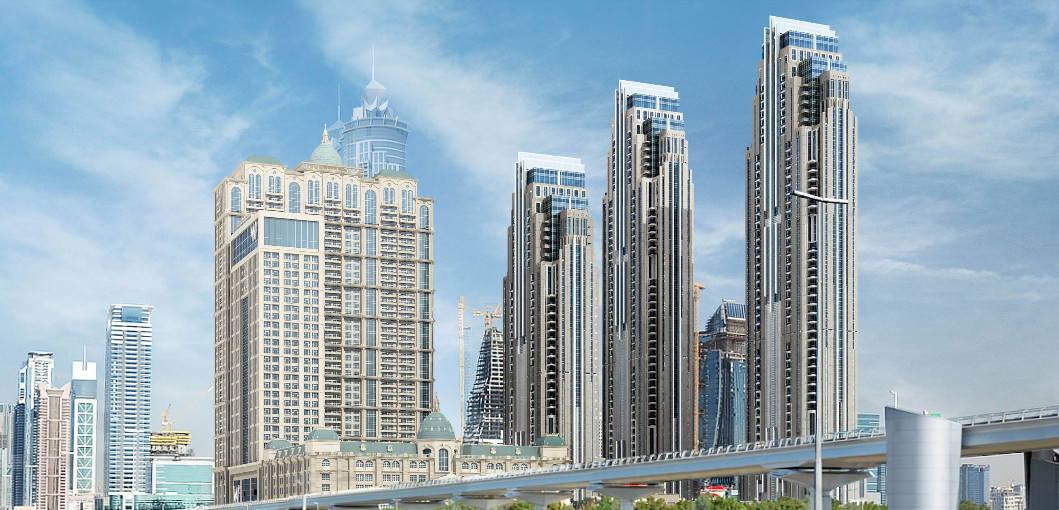 There's also a clinic, a crèche and supermarket and a host of other conveniences right on the doorstep and "The Ultimate Collection" includes 12 penthouses, three of which are VIP penthouses spread over four floors of ultimate living, and complete with two top floors of private entertainment space.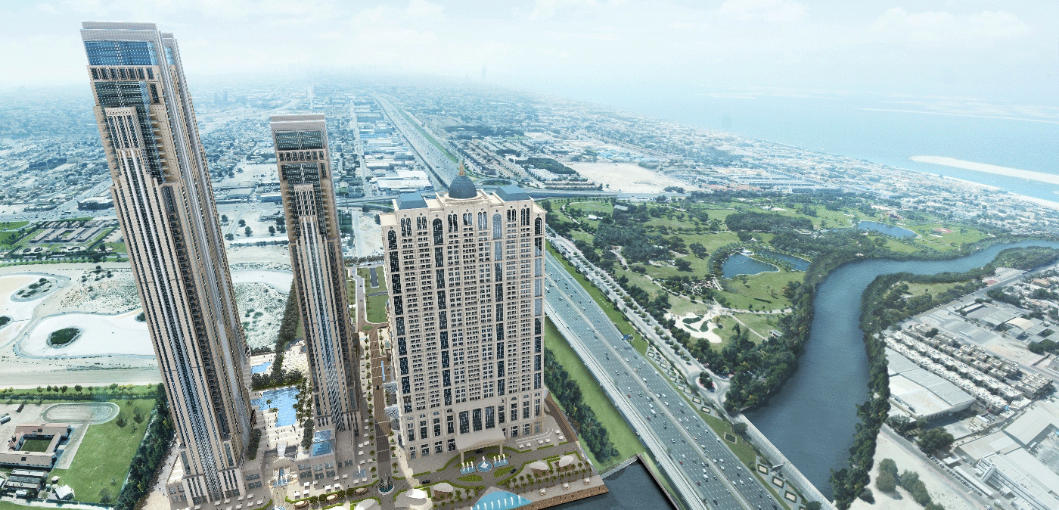 "The Residence Collection at Al Habtoor City has added value from the Hotel Collection and Leisure Collection all within the confines of the development," said Mohammed Al Habtoor, Vice-Chairman & CEO, Al Habtoor Group. "Everything residents need is on their doorstep from restaurants to gourmet cafés and stylish boutiques and the regions first-ever permanent water themed production by Dragone, which is exclusively choreographed for the City."