After a spectacular event at The Peninsula Hong Kong to commemorate its 150th anniversary, the real stars of the show were the seven giant helium balloons anchored to the hotel's façade. Created in Arizona, USA, by Ken Moody of Big Ideas Parade Giants Studio, the balloons took 30-days to be designed, sewn, assembled, and hand-finished, before being shipped to Hong Kong – chosen to represent some of the company's most iconic assets, now worth HK$45.3 billion (US$5.83 billion) after a century and a half of business.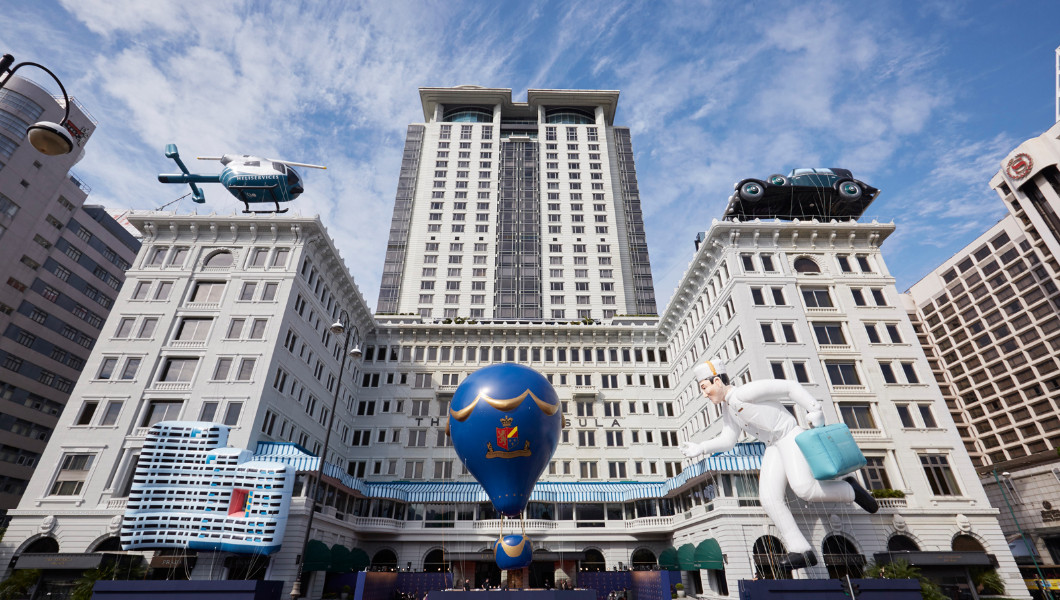 The balloons include inflated renditions of The Peak Tram; The Peak Tower; The Repulse Bay Complex; The Peninsula's Phantom II vintage Rolls-Royce; The Peninsula's MD902 Helicopter; the HSH-themed Montgolfière-style balloon (named after the inventors of the world's first passenger-carrying hot air balloon) and even a giant Peninsula Pageboy – all of which will now travel to each of the brand's 10 hotels around the world as a travelling exhibition, joined by an eighth balloon that depicts the Hong Kong hotel itself. The Peninsula Boutique also invited the people of Hong Kong to "Be an Instant Winner" with a total of 15,000 prizes on offer, ranging from selected hampers to chocolates and delicious homemade pastries all available at the click of a button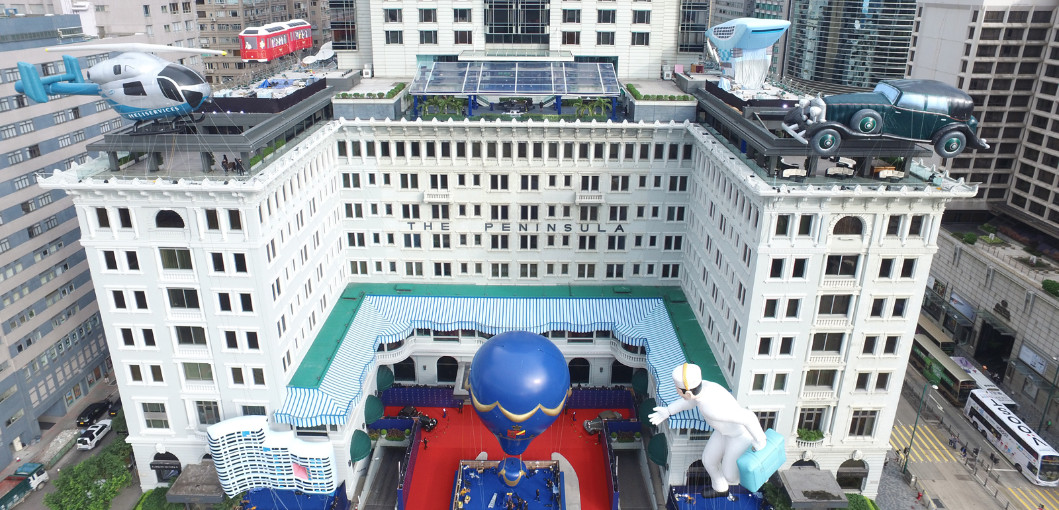 "We are 150 years old, but we are a company that is still at a youthful stage in our development and growth strategy," said Clement Kwok, CEO of The Hongkong and Shanghai Hotels, Limited (HSH). "We are building for the future and to celebrate our anniversary, we would like to say thank you to the people of Hong Kong." The balloons range from 18 to 20 metres in height and required 150 gallons of proprietary paint to achieve the depth of colour and unique patina– enough paint to fill three-and-a-half bathtubs. In total, they took over 10,000 man-hours to build.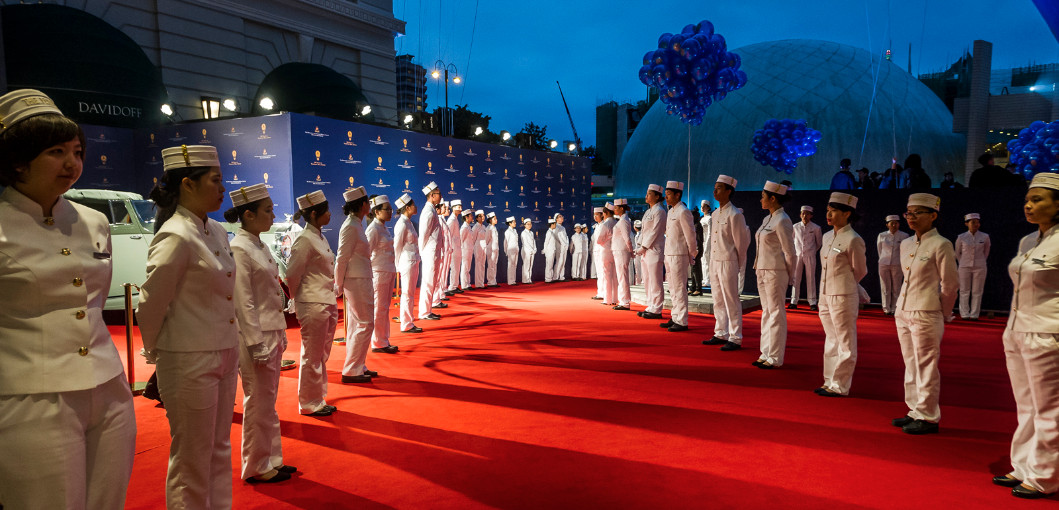 Incorporated on March 2, 1866 as The Hongkong Hotel Company, Limited, the company merged with the Shanghai Hotel Company in 1923 to create The Hongkong and Shanghai Hotels, Limited, which today is the world's oldest small hotel group in continuous operation. For a century and a half, the compelling story of HSH has been closely tied to its city of origin, Hong Kong, and our heritage also reflects the story of the stunning developments in global travel and adventure.