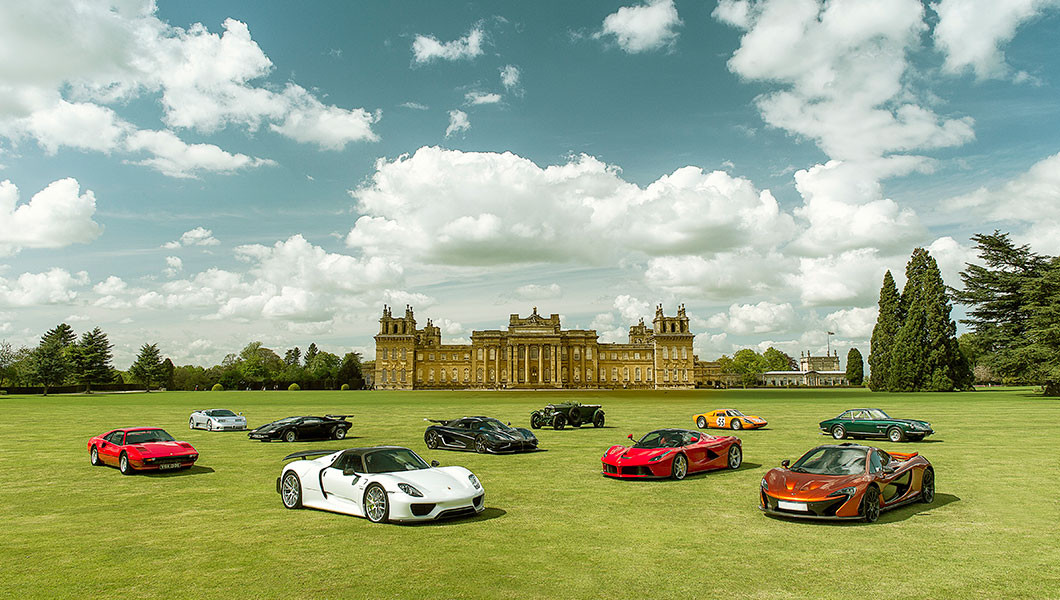 THE EVENT
Salon Privé is really like no other event in the world in the way that it harnesses the passion of the world's top automotive collectors, blended with a quintessentially English garden-party atmosphere. Surround this with the world's greatest OEM supercar and hypercar manufacturers, luxury boutique displays and sprinkle in lobster and champagne, all presented within the stunning baroque architecture of Blenheim Palace, and you really do have one of the most special automotive events in the world today. Memorable moments must date back to the inaugural year in 2006 when my brother David and I first opened our doors at the Hurlingham Club in south-west London. They say no pain-no gain in the world of events, and no truer words can be said, but it's incredibly satisfying to see Salon Privé, now 12 years on and welcoming guests from around the world. The most memorable guest moment has to be the presentation of the Best of Show Trophy at the Chubb Insurance Concours d'Elégance Awards Dinner in 2016, when the most coveted prize was awarded to Bruce Lavachek, an American collector, with his Ferrari 500TR. Bruce and his wife had travelled from California specifically to see the car after its three-year long restoration and he literally had the whole Salon Privé team close to tears upon realising his award.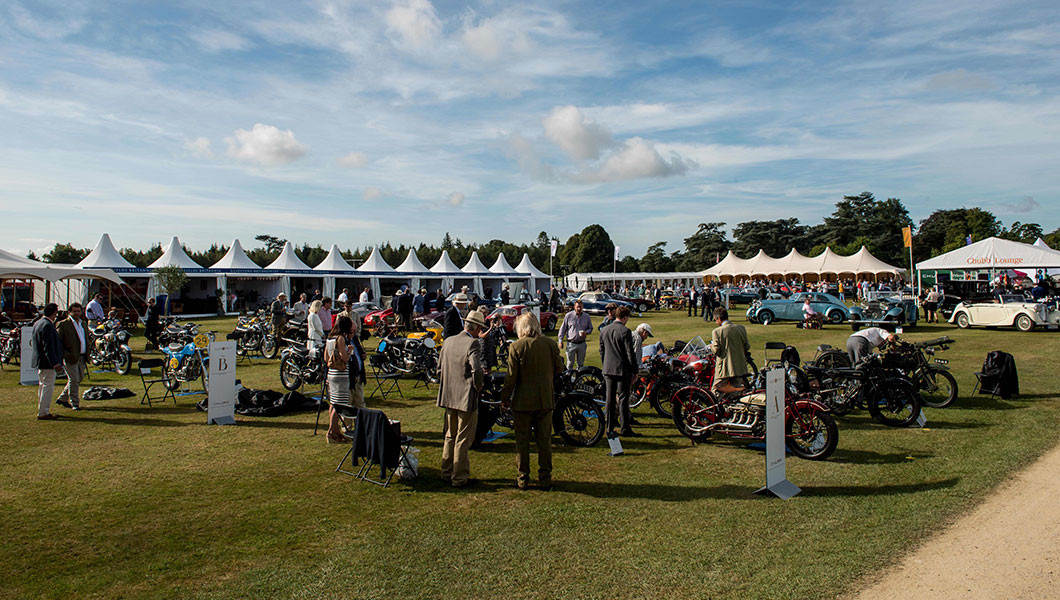 AMBIANCE
With a background of soft jazz, flowing champagne and warm sunshine, the ambiance is a wonderful balance of relaxed and sociable with fascinating, informative conversation with the most knowledgeable experts in the automotive and luxury industries.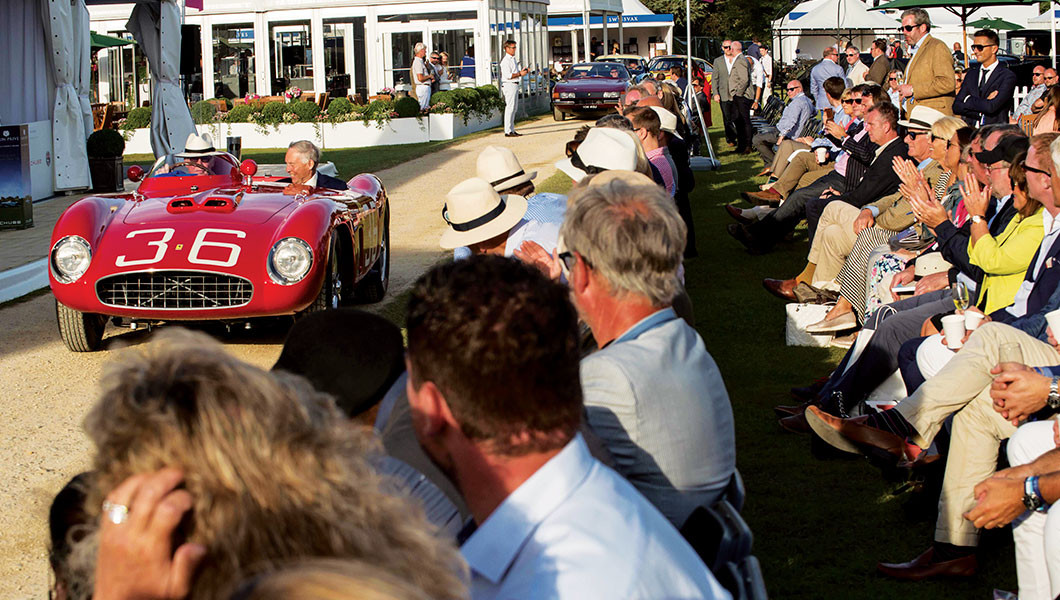 RUB SHOULDERS WITH
Stunning cars and luxury lifestyle go hand in hand, so our automotive garden party attracts not only owners, buyers and collectors, but also glamorous and discerning guests who enjoy all things luxury and automotive.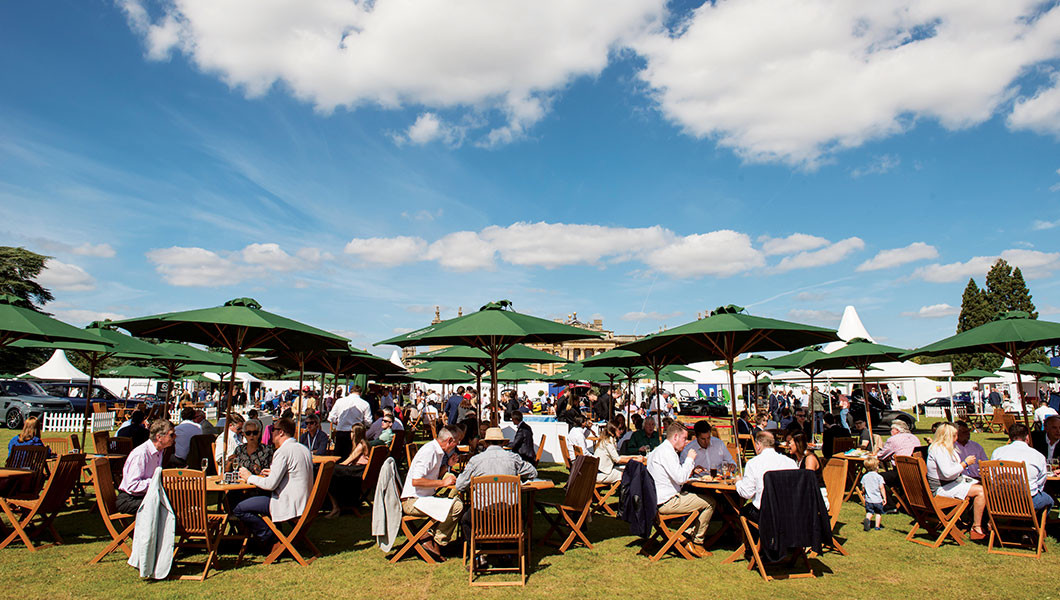 AFTER DARK
We host three gala dinners across our three-day event, all held in the magnificent Great Hall of Blenheim Palace. These dinners are dedicated to our sponsors, who invite their top clients and illustrious guests. The Chubb Insurance Concours d'Elégance Gala dinner takes place on Thursday evening, the Ferrari 70th Anniversary Tribute Gala Dinner on Friday evening, and the Pirelli Prestige & Performance Competition Gala Dinner on Saturday evening.
FIVE STARS
The best luxury hotels we recommend are The Bear Hotel, The Feathers and The Woodstock Arms, as they each have a rich history and heritage, falling perfectly in line with the quintessentially English experience of Salon Privé.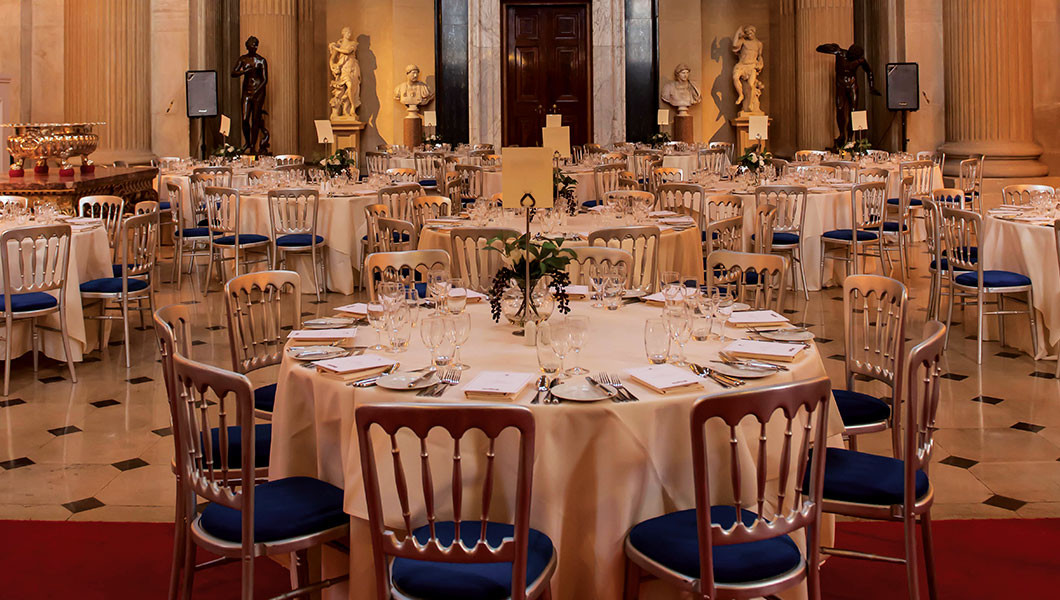 DINE ON
We provide an exquisite fine-dining experience hosted by our award-winning caterers, Absolute Taste and their team of professionals, dedicated to providing beautiful food for our guests. Evening gala dinners are hosted by our caterers, Searcy's, who provide a stunning three-course dinner; their attention to detail guarantees the after-dark dining experience in The Great Hall to be memorable one.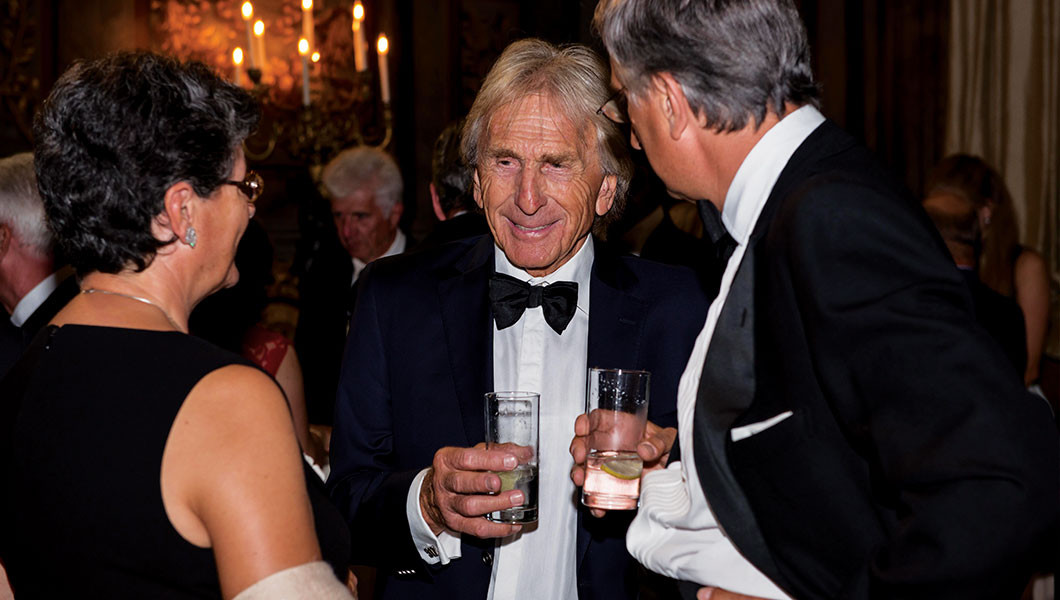 WEAR
Salon Privé is renowned for its fashion and style; whichever day you choose to attend, attire should be smart and elegant, but comfortable. For the men, ties are preferred and we suggest a comfortable linen suit or blazer. For the ladies, we recommend smart summer dresses, and welcome beautiful hats, headpieces and fascinators, particularly on Boodles Ladies' Day. Shorts and t-shirts are not permitted.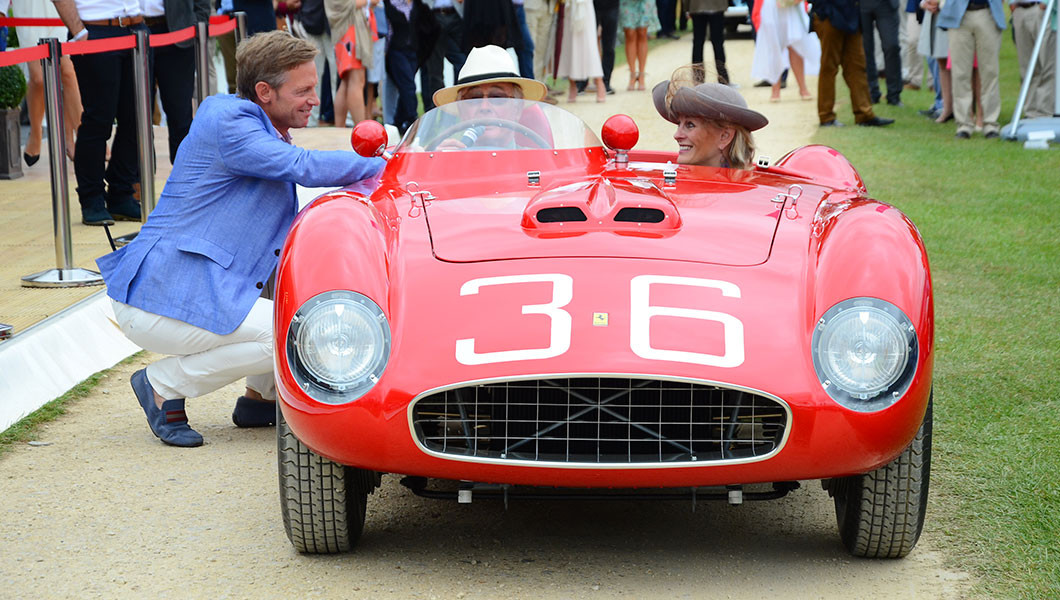 DON'T MISS
Thursday's highlights are undoubtedly the Concours d'Elégance judging and car parades; you simply can't explain the ambiance, appreciating the classics in all their beauty among friends and like-minded enthusiasts. The announcement of the coveted Best of Show award is always a precious moment. Friday's highlight, among the hats and stunning summer dresses, is the Boodles competition where guests are given the opportunity to win a very special piece of jewellery. And this year on Saturday, in a world first, we are introducing a second Concours with an annually changing theme in celebration of a particular marque, coachbuilder, or a focus on countries of automotive excellence. For 2017 we pay homage to Ferrari with a "Tribute to 70 Years of Ferrari".