There are plenty of reasons to visit The Dubai Mall, but during Ramadan, the shopping haven is also offering guests the chance to embark on a journey of enlightenment. 9HIJRI is a cultural exhibition running through the Holy Month that showcases Islam's contributions to the region's civilisation through tributes to scholars and veterans.

Playing out through nine dedicated zones, each of which highlights a different aspect, visitors will get a glimpse into the contributions of Islamic scholars and master-craftsmen. Creative guests will have plenty to pore over in the Design, Art, Fashion, Film and Calligraphy zones, which delve into a wealth of eye-catching topics such as the region's ubiquitous geometric patterns, and even gets hands on with calligraphy, painting and ceramics workshops learn more about Islamic artistic traditions.
Thanks to a rich history of Muslim and Arab writing, the Literature Zone brims with captivating experiences with children's e-books and poetry-reading sessions from modern writers. The Science Zone offers an exploration through entertaining and educational activities relating to physics and chemistry, while Dubai Astronomy members will showcase videos and offer the opportunity for visitors to take off with stargazing apps on Google Cardboard or the Oculus.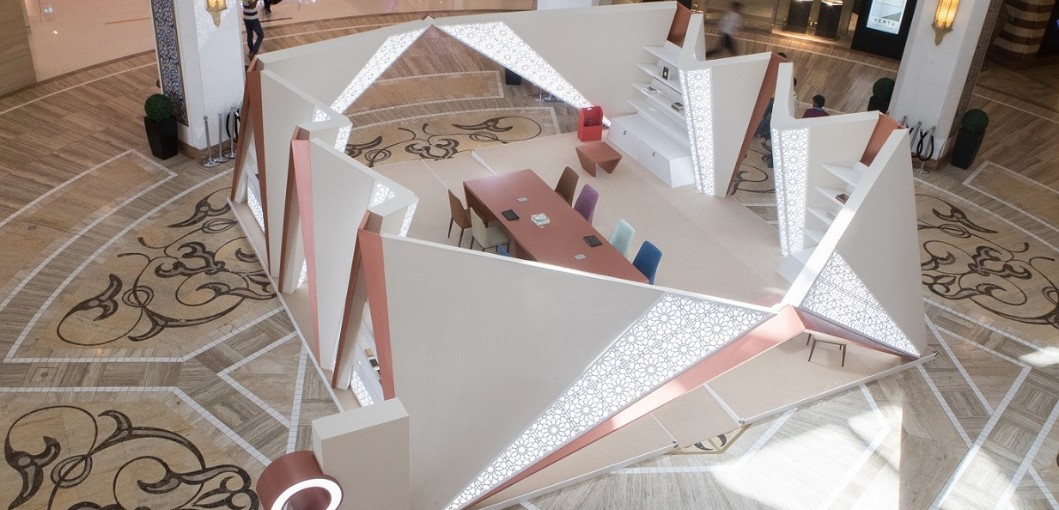 Wrapping up the exhibition highlights, the Knowledge Zone focuses on the inspired views of Arab scholars, while the Numeric Zone underlines the essential role that Al Khwarizmi, Al Kindi and Al Misri played in mathematics and algebra.
9HIJRI runs through Ramadan at The Dubai Mall, and will be open to guests from 10am to 3am every day.