Iconic landmarks and attractions around the world have been illuminated as a tribute to the 129 innocent people who lost their lives in the recent Paris attacks. While the lights of the Eiffel Tower remain switched off, for now, these well-known buildings have been decked in France's colours. From London to Sydney and Washington DC to Berlin, the blue, white and red hues are shining bright as a sign of support to Paris, demonstrating the prevailing sentiment of global unity.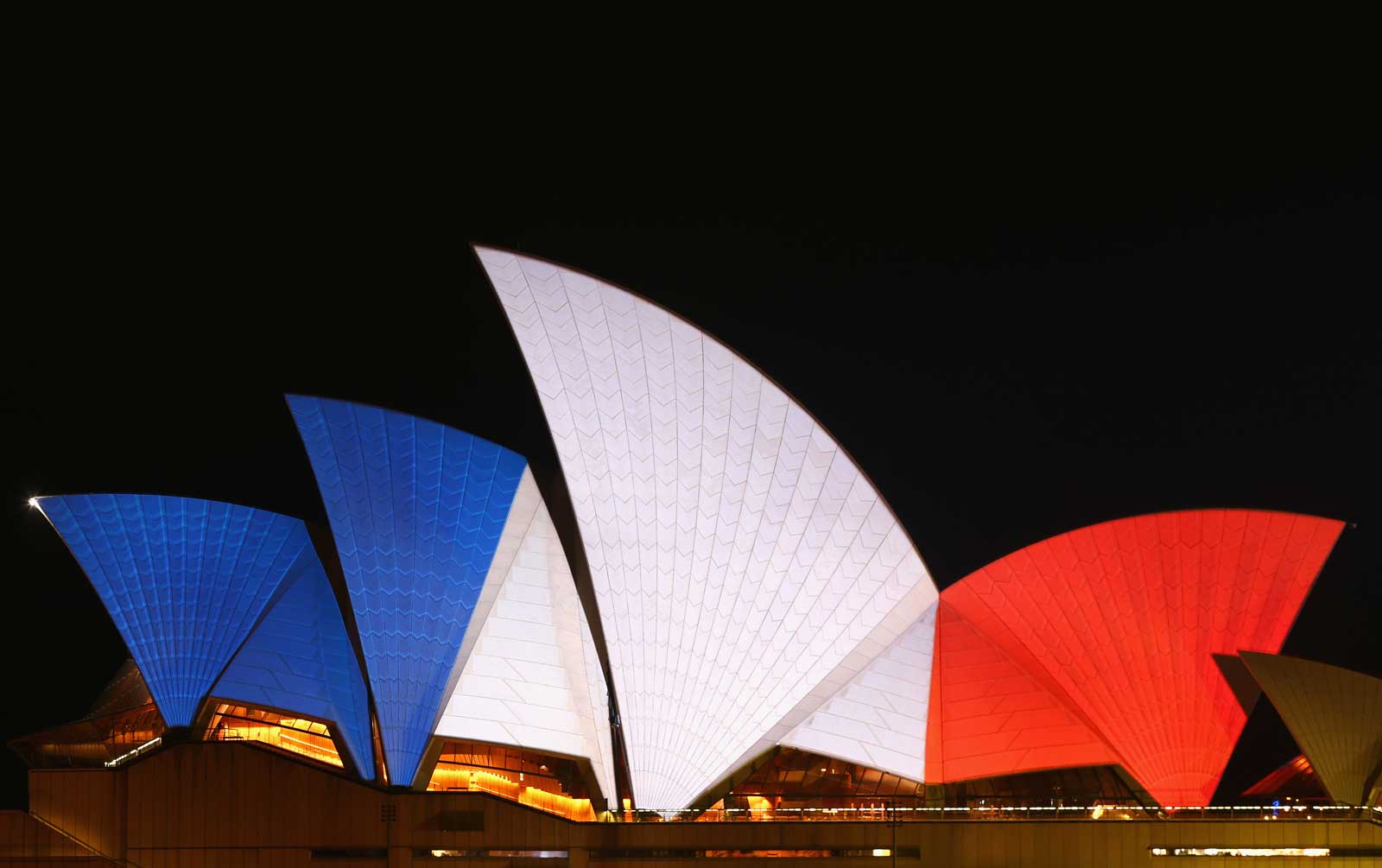 Hope Down Under: The Sydney Opera House is vividly lit with the French flag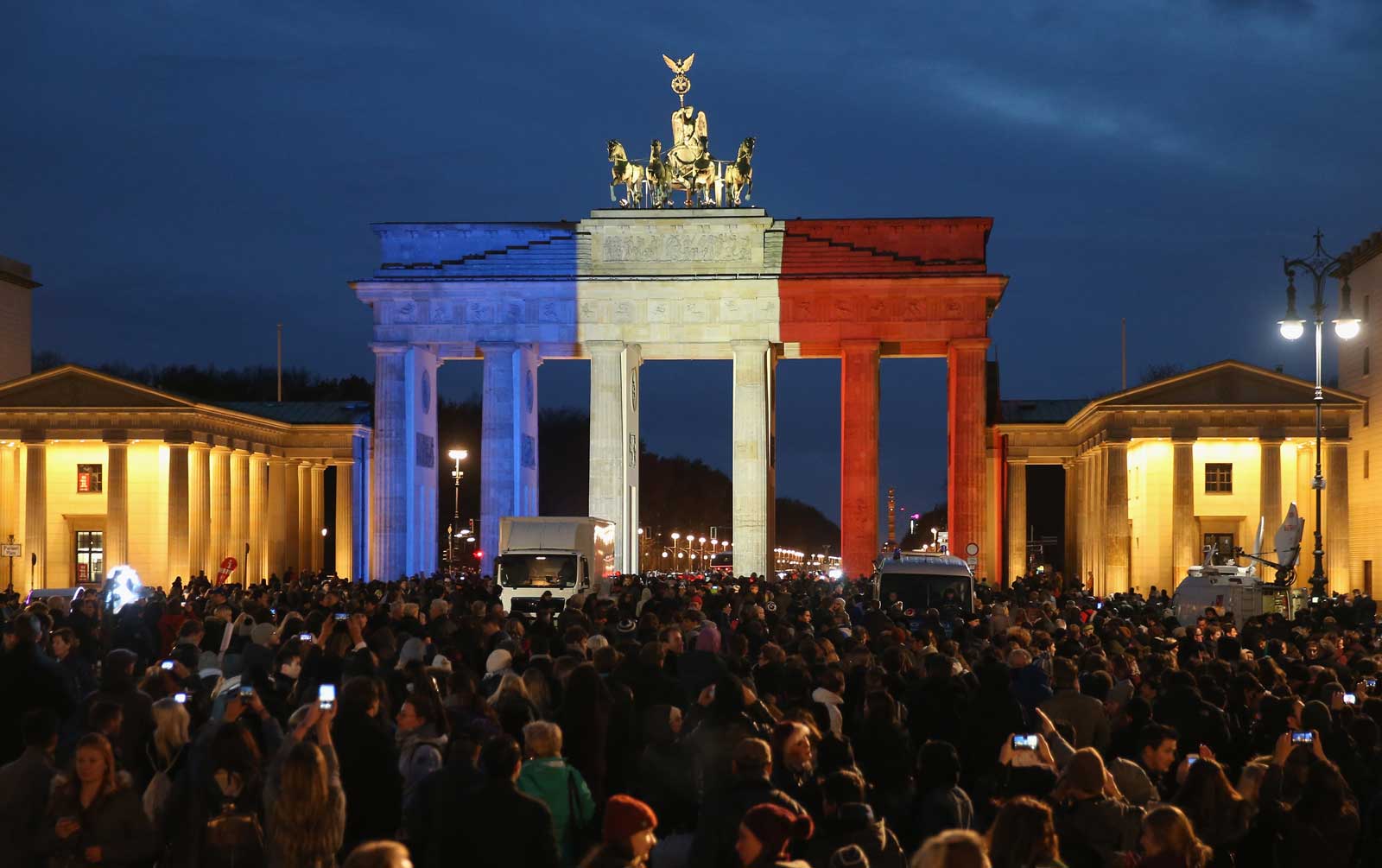 German support: Crowds gather at Brandenburg Gate, Berlin's neoclassical triumphant arch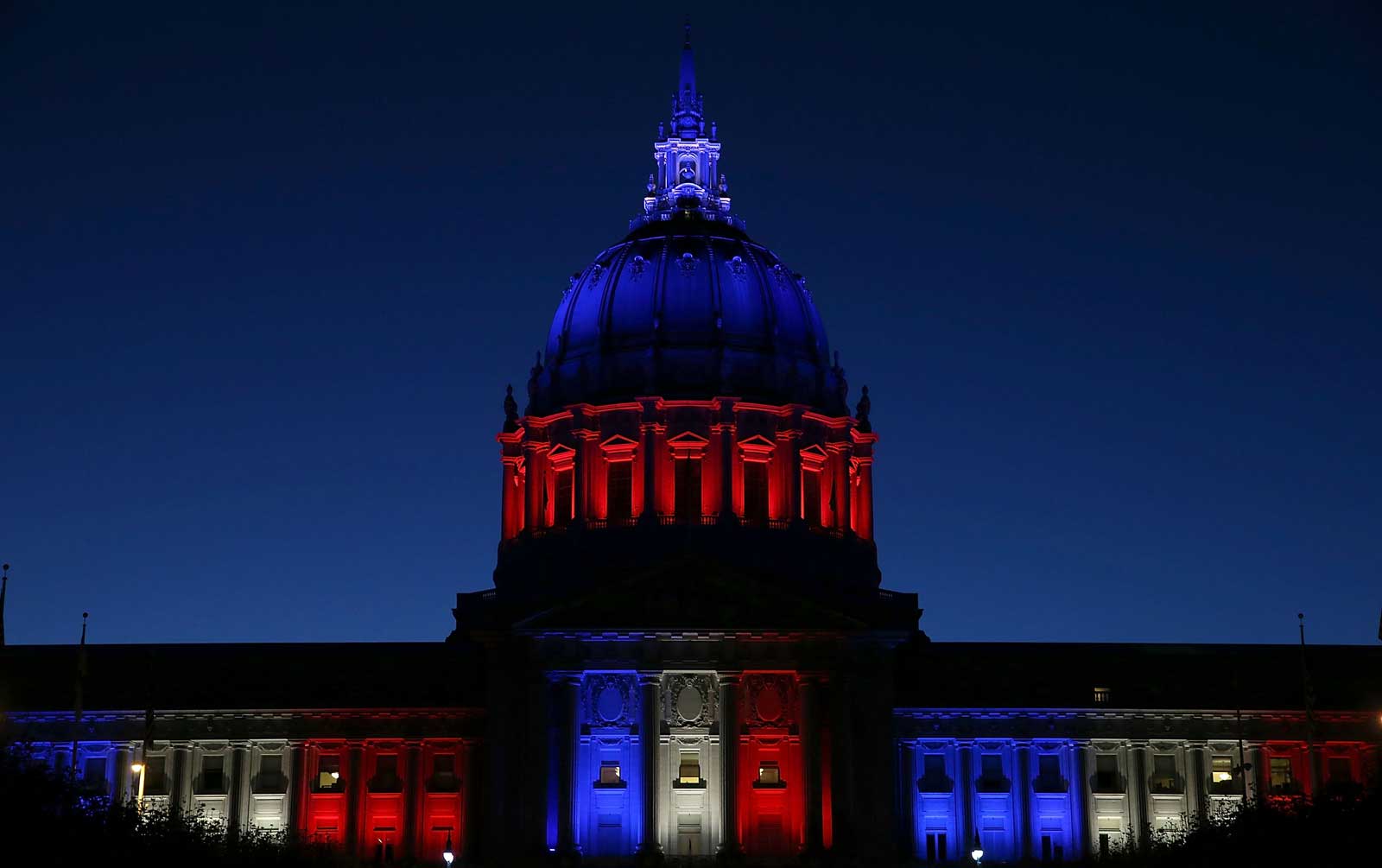 Obama's digs: 1600 Pennsylvania Avenue NW (better known as the White House) shines bright
London lights: Tower Bridge shines in the shared colours of the Union Flag and the Tricolore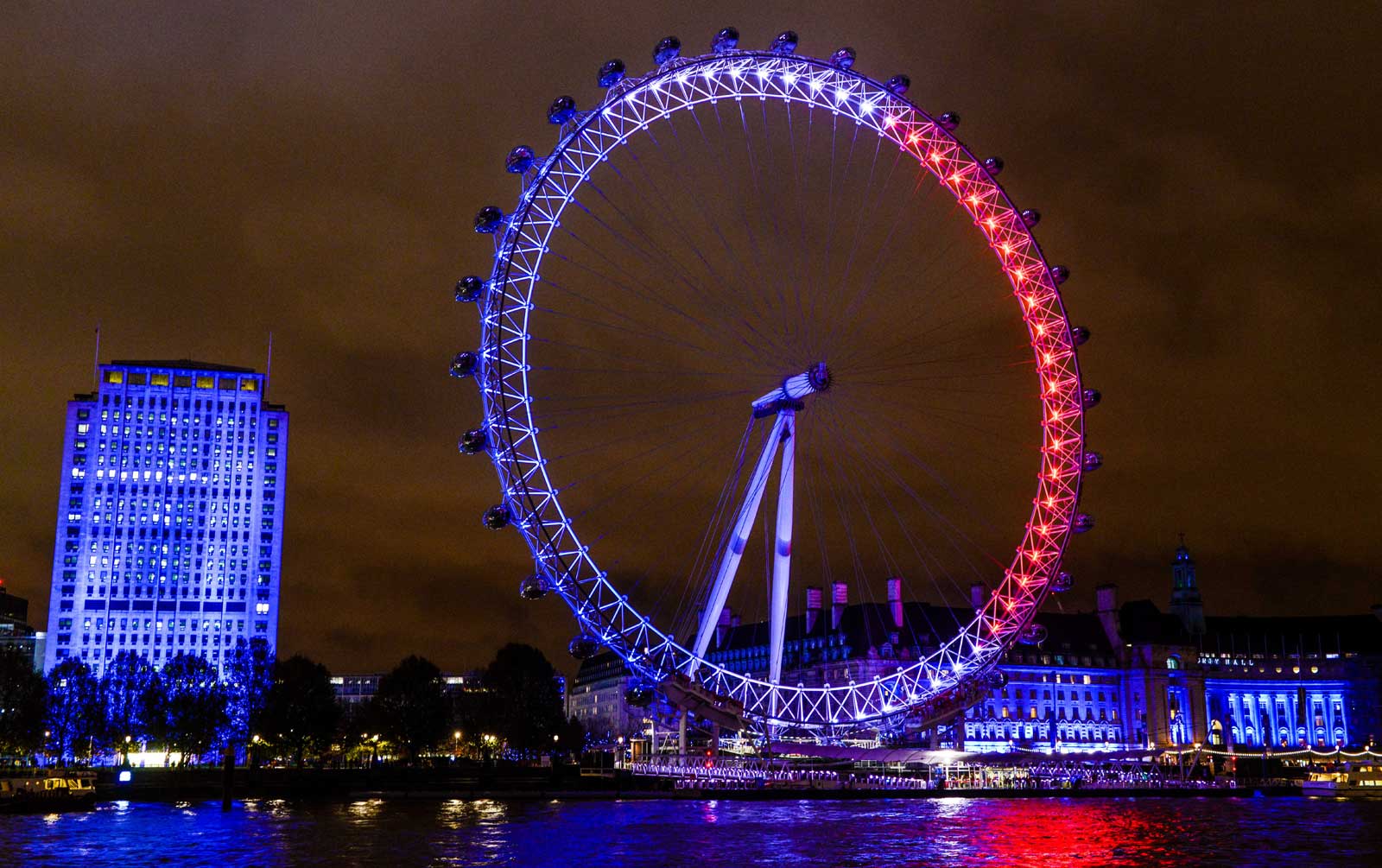 Circle of peace: The London Eye, one of the UK capital's foremost attractions, is turned into a beacon of unity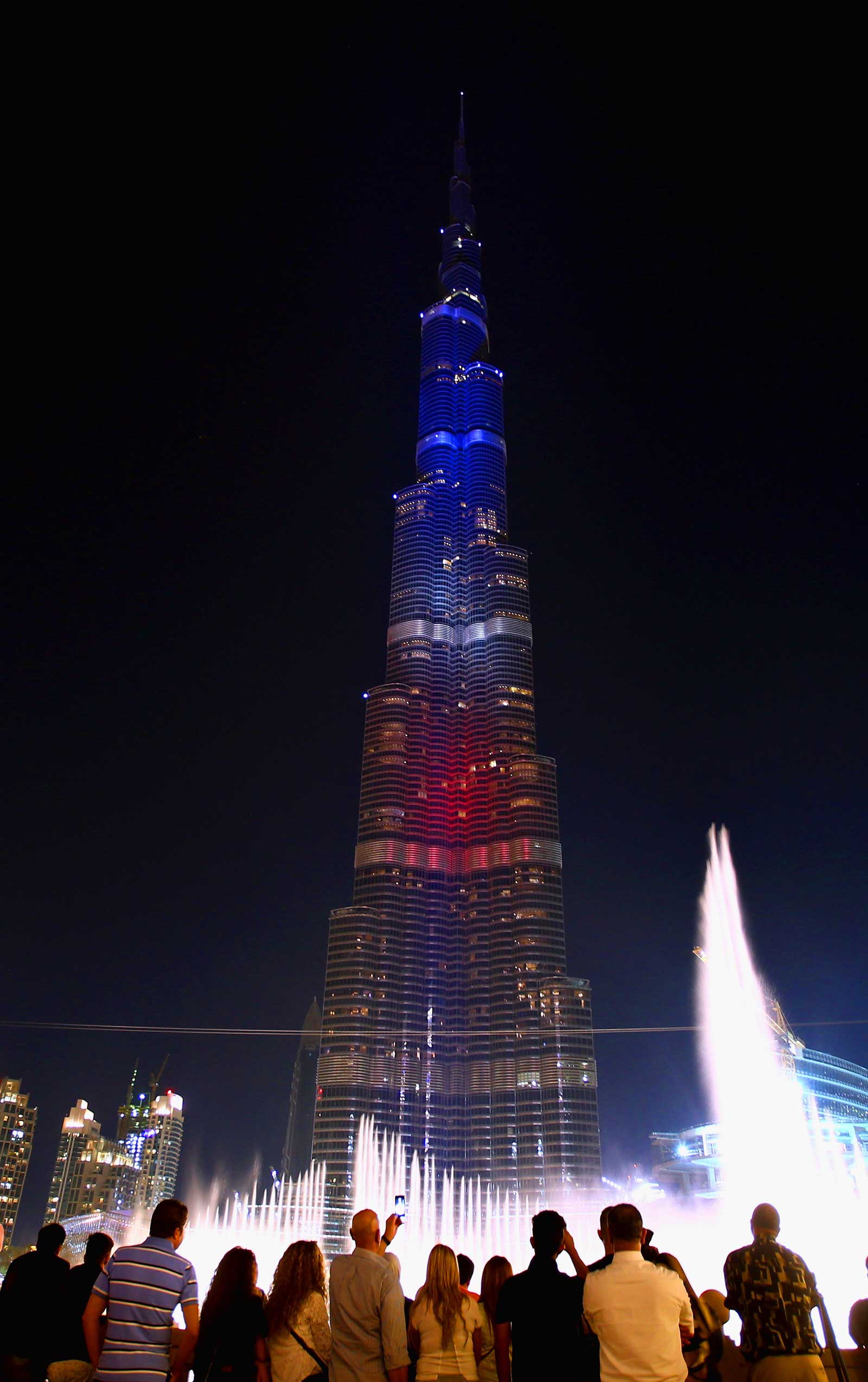 Dubai's Burj Khalifa, currenlty the world's tallest building, reflects France's bold tones as tourists look on
---
Various other landmarks – including the Pyramids of Giza, Jerusalem's Western Wall and Rio's Christ the Redeemer – have also joined the ranks, supporting the victims, families affected, and the resident's of Paris left shaken by recent events.