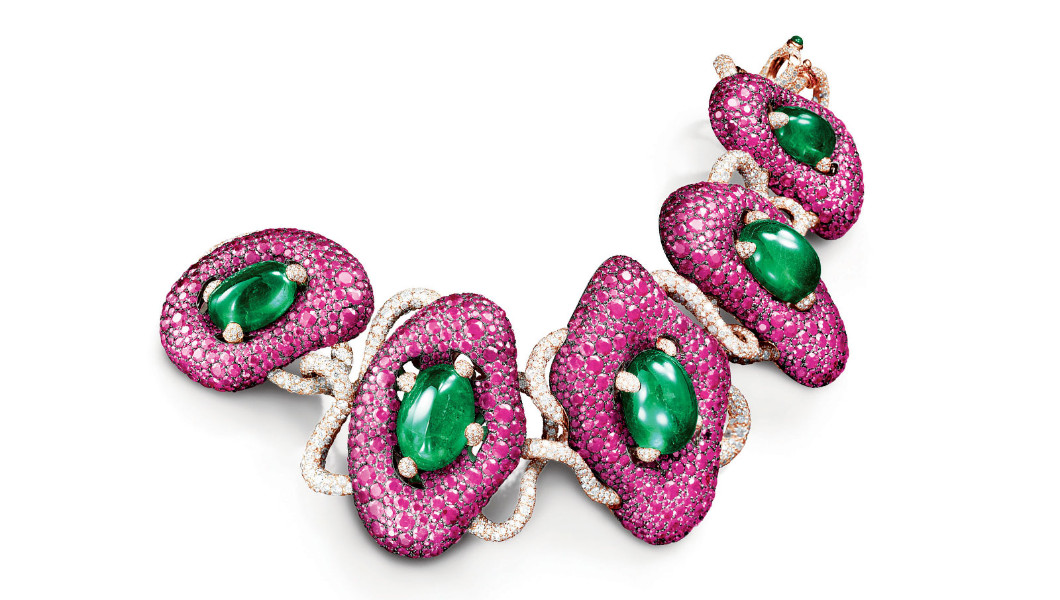 SUMMER SPECTACULAR
Flaunting an incredible ruby setting with five intense green cabochon-cut emeralds totalling 77 carats, de GRISOGONO has created another epic wrist statement with this bracelet, which evokes the jagged rocks seen around the Mediterranean coast. Entirely unique, and entirely desirable.

POA: www.degrisogono.com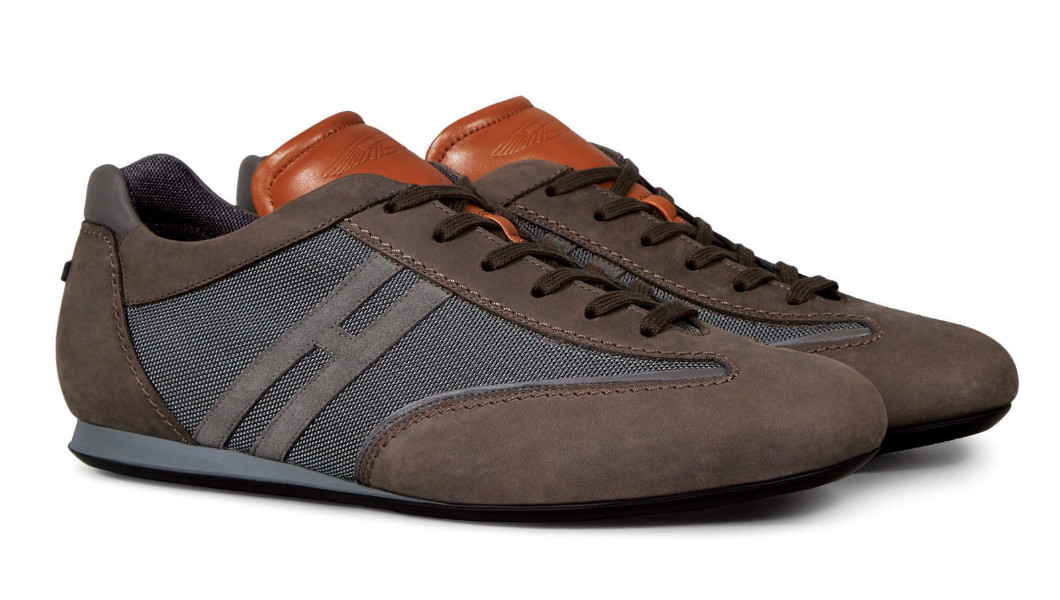 SNEAKER SOPHISTICATE
It's time to ditch those worn-in sneakers and trade up, gentlemen, for Aston Martin and Hogan are pairing up to launch an exclusive "Aston Martin x Hogan" limited-edition luxury sneaker for Autumn/Winter 2017/18. The leather and nylon mesh shoes in four striking colour combinations not only reflect the elegance of the silhouette of an Aston Martin sports car, they even include detailing from the marque's artisan leather craft. Casual-luxe nailed.

POA; www.astonmartin.com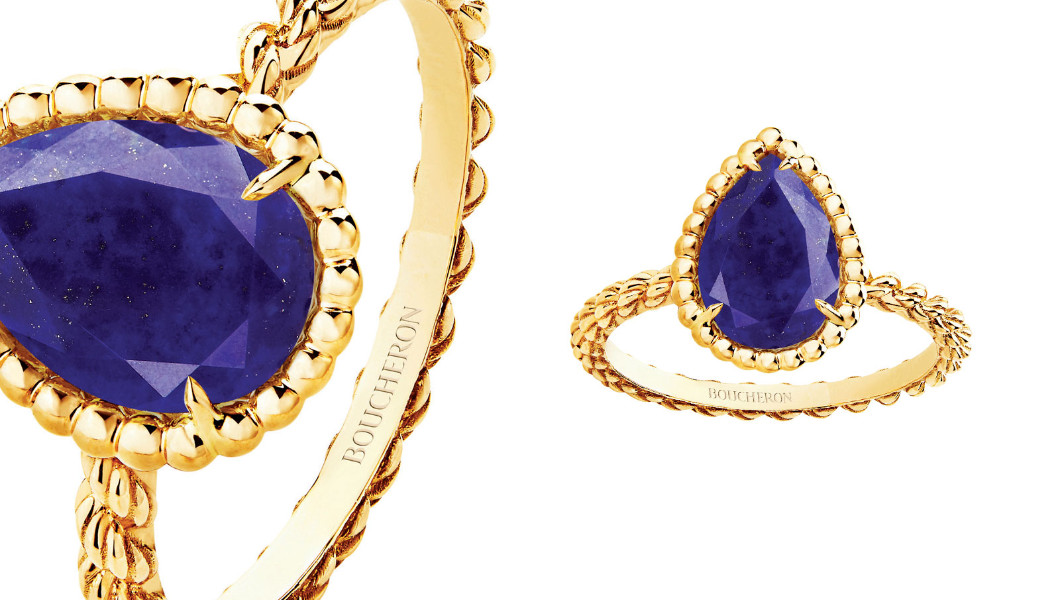 A SERPENTINE STATEMENT

With a strong feminine aesthetic, the Serpent Bohème collection has an air of mystery that has captivated jewellery lovers since its inception in 1968. Sensual and free-spirited, this yellow-gold ring with lapis lazuli stone is crowned with gold beads and pairs perfectly with the dainty yellow-gold chain bracelet, adorned with a teardrop-shaped lapis lazuli, symbolising the head of the serpent.

POA; www.boucheron.com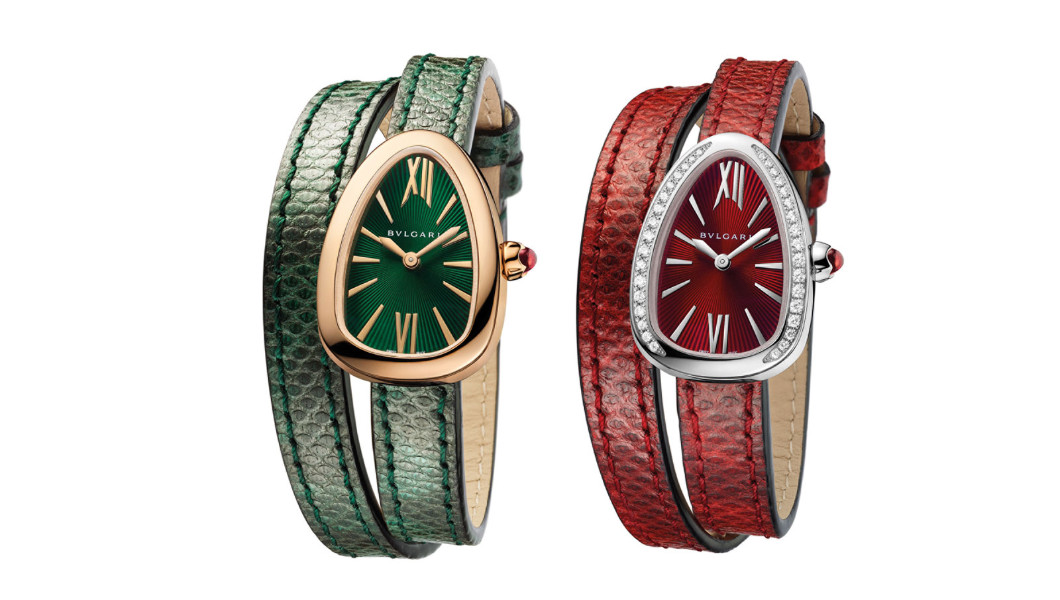 SNAKE CHARMER
You have to hand it to Bulgari, which has shown a modern approach to its Serpenti collection, and will soon be available to customise online. A web tool will allow customers to choose between steel or rose gold, with or without a diamond-set bezel, and six dial options, including lacquer, enamel, sunburst, and mother-of-pearl, and finish their watch with either calf or Karung snakeskin straps.

From US$3,850; www.bulgari.com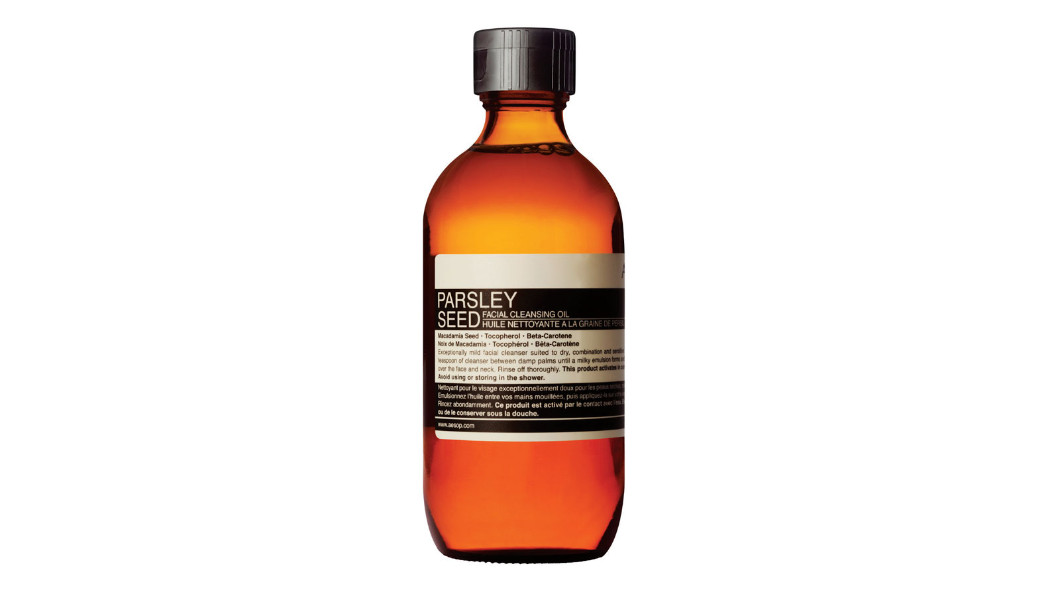 THE GOOD OIL
Frequent travellers or those suffering from excessively air-conditioned skin will adore this Parsley Seed Facial Cleansing Oil by Aesop, the cult Melbourne-based brand gracing chic five-star hotel bathrooms. Rich with macadamia seed oil and vitamin E and vitamin A, the oil transforms into a milky emulsion with water to remove grime and makeup without stripping the skin. An all-around saviour for a complexion exposed to the elements and urban pollution.
200mL for AED200 (US$55); www.aesop.com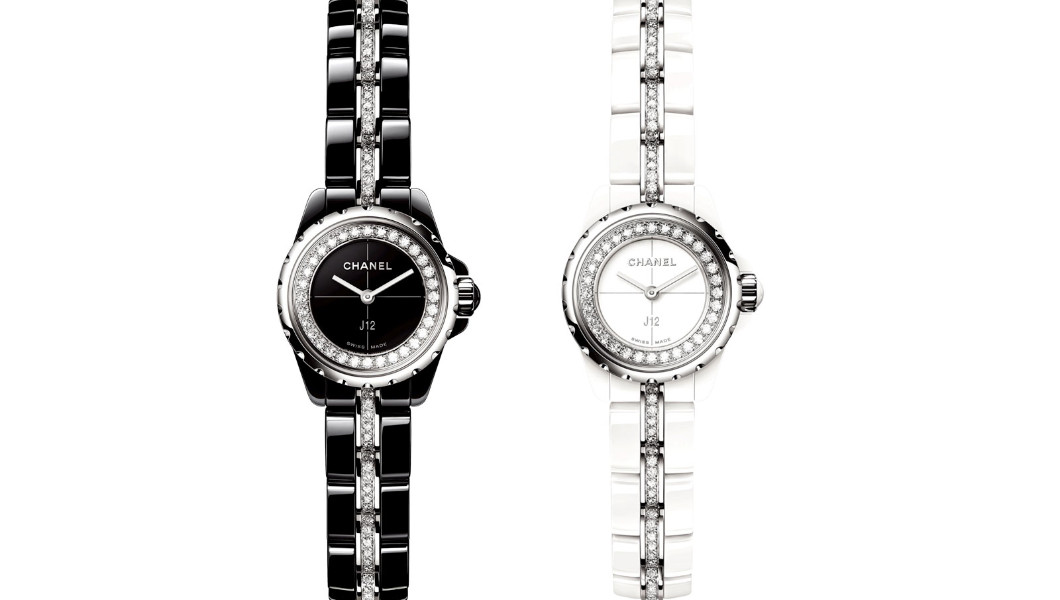 BLACK AND WHITE HOT
If monochrome is your weakness, you may struggle to choose between these beauties from Chanel's J12·XS collection. Sleek, functional and undeniably sexy, with a flange studded with 32 brilliant-cut diamonds, and either a black or white high-tech ceramic and steel bracelet set with 116 brilliant-cut diamonds.

POA; www.chanel.com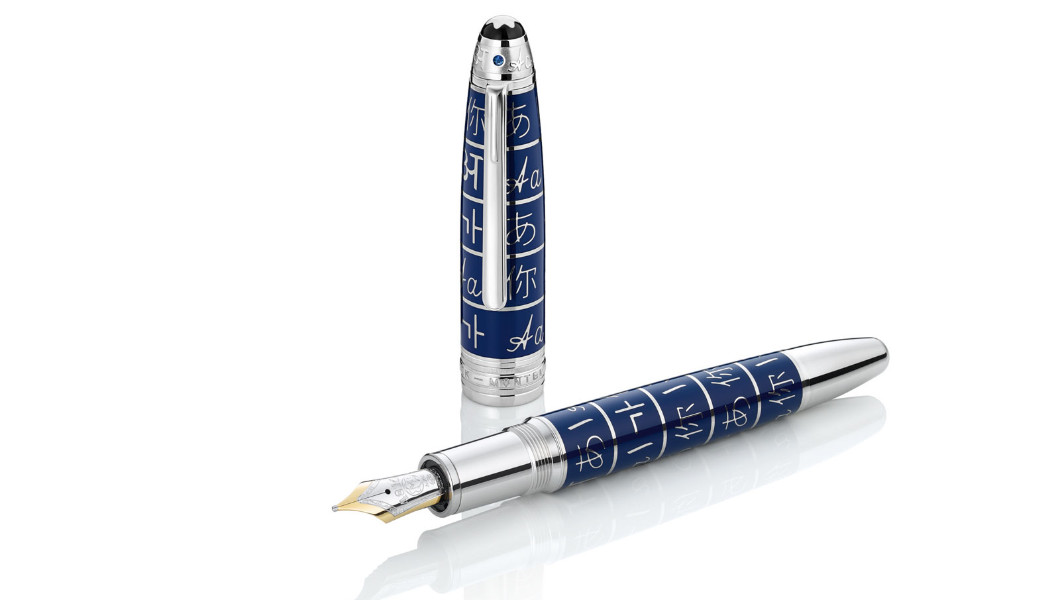 BENEVOLENT IN BLUE
It's easy to be altruistic with Montblanc creating such exquisite pieces. Inspired by the Rosetta stone, the handwritten characters on this Solitaire Blue Lacquer writing instrument are the first letters children learn to write at school in Latin, Arabic, Chinese, Japanese, Korean and Hindi scripts. Adorned with a priceless sapphire, three per cent of all proceeds from the Montblanc for UNICEF Collection will support UNICEF and its literacy projects.

POA; www.montblanc.com