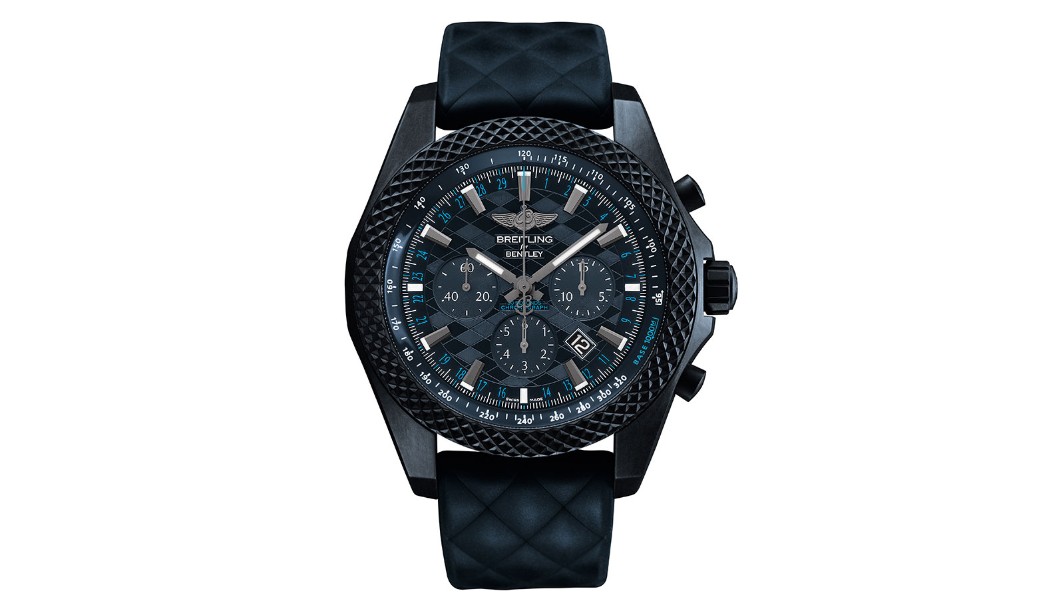 TIME TRAVELLERS
So you've placed an order for the stunning new Bentley Continental GT; what more could you need in this world? How about one of these: a limited edition Bentley GT "Dark Sapphire" Edition from Breitling for Bentley. Made of uber-strong Breitlight material, this iconic timepiece is finished in a shimmering Dark Sapphire hue, and a diamond dial echoes the diamond-stitched leather interiors of the Bentley Continental GT. Only 500 pieces will be made, making this watch as rare and coveted as its namesake car.
US$9,965; www.breitlingforbentley.com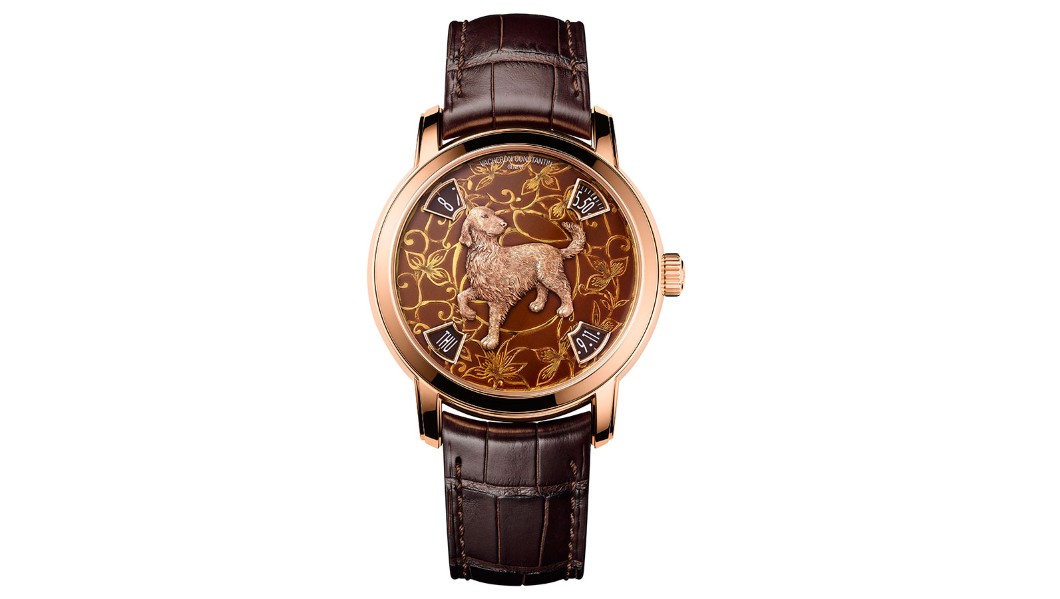 MAN'S BEST FRIEND
The masters of haute horlogerie at Vacheron Constantin have embraced the ancient Chinese paper-cutting art of jianzhi and the Swiss tradition of 'scherenschnitt' for the latest instalment in its 'Metiers d'Art: The legend of the Chinese zodiac' collection. Celebrating the 'Year of the Dog', which begins on February 16th, this limited edition version of its Caliber 2460 G4 is emblazoned with an intricate portrait of man's best friend. Symbolising loyalty, devotion and reliability, the year of the dog represents everything you want from a timepiece.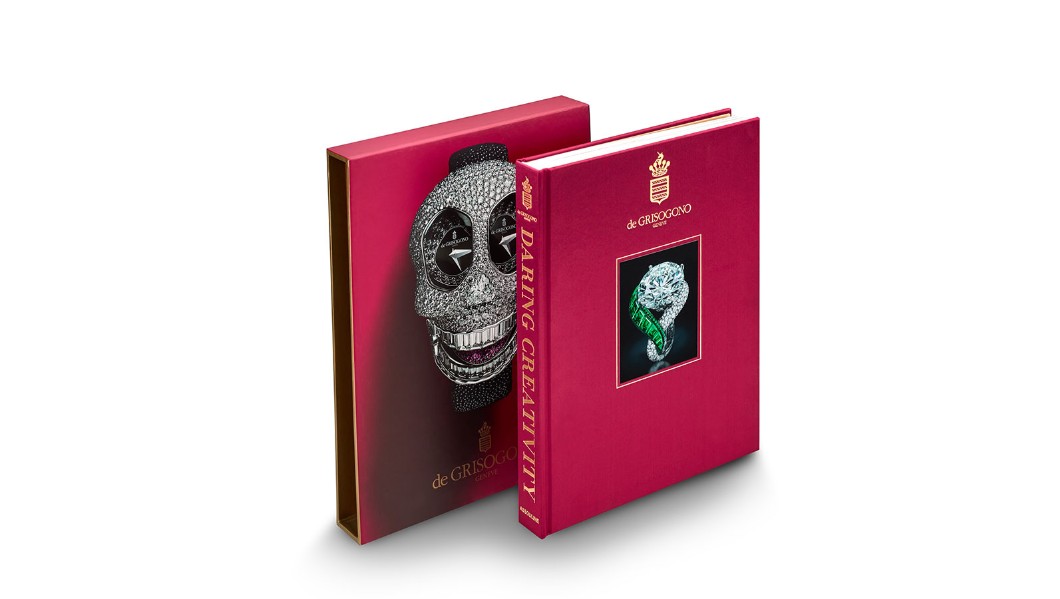 DARING CREATIVITY
Purveyors of the most beautiful books in the world, Assouline has teamed up with Swiss jeweller de Grisogono to create 'De Grisogono: Daring Creativity', commemorating the 25-year history of the brand. The 256-page tome pays homage to the life and philosophy of de Grisogono's founder and creative director, Fawaz Gruosi, whose elaborate and daringly original designs helped establish the company at a time when other jewellers were taking a more conservative approach to design. Written by jewellery historian Vivienne Becker, the book celebrates some of de Grisogono's most acclaimed pieces, as well as its most prestigious customers.
From US$195; www.assouline.com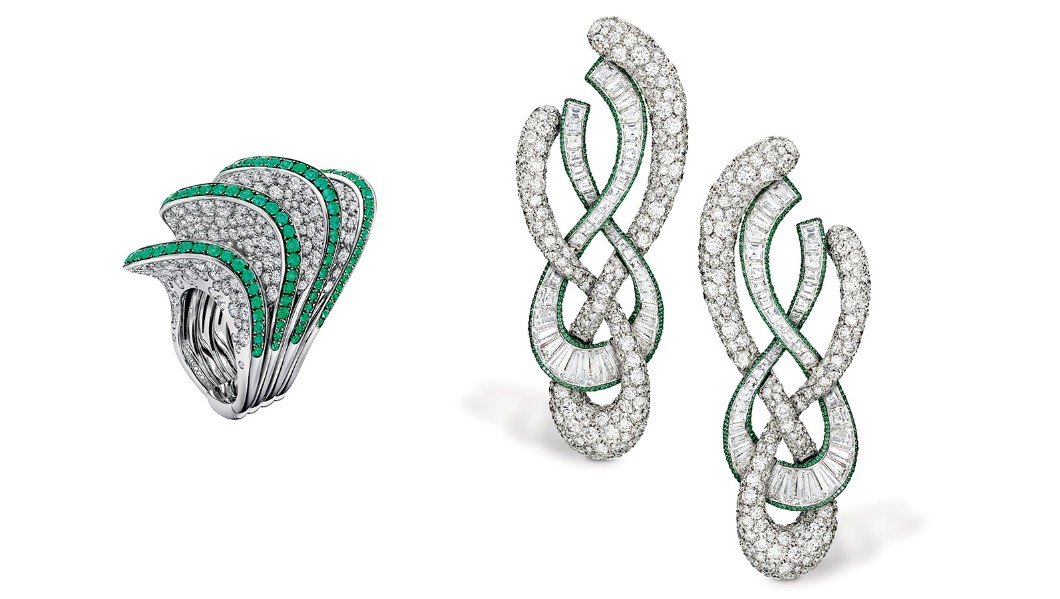 MAKE IT A DIAMOND CELEBRATION
Give your jewellery box a special treat this Christmas season with this dazzling set of earrings and Onde ring from Italian master jewellery de Grisogono. The luxurious Onde ring sparkles in white gold embellished with ice diamonds and deep green emeralds – yet another distinctive statement piece by the kings of diamonds, Fawaz Gruosi. The matching set of high jewellery earrings are crafted from white gold and titanium, with a glorious sprinkling of diamonds framed by rows of delicate emerald fringe.
Onde ring US$71,500. Earrings; POA. www.degrisogono.com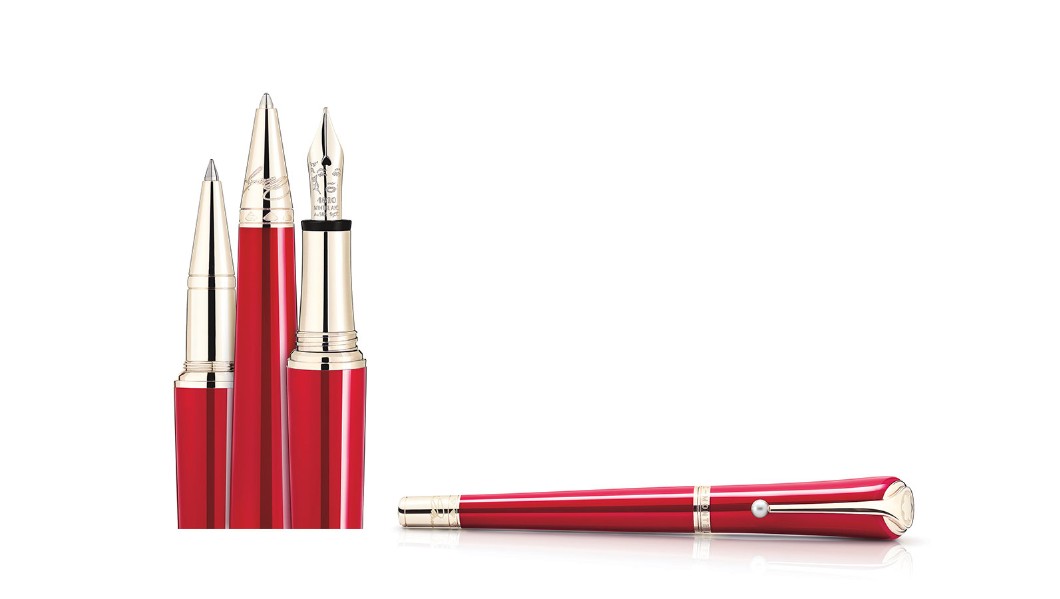 GENTLEMEN PREFER PENS
The pen is used so rarely these days that when it does appear, usually with a flourish from a top pocket or purse, it makes quite an impact; much like the inspiration behind this gorgeous new writing implement from Montblanc. Part of the Montblanc Muses Edition collection, this Marilyn Monroe-inspired set features a fountain pen, ballpoint and rollerball, all finished in striking red worthy of a movie premier carpet or a pair of pouting lips. Reflecting the screen icon's timeless beauty, the pens are also stylishly simplistic, with smooth flowing lines and minimum embellishments – just the way the Gentlemen Prefer Blondes star would have wanted it.
From US$738; www.montblanc.com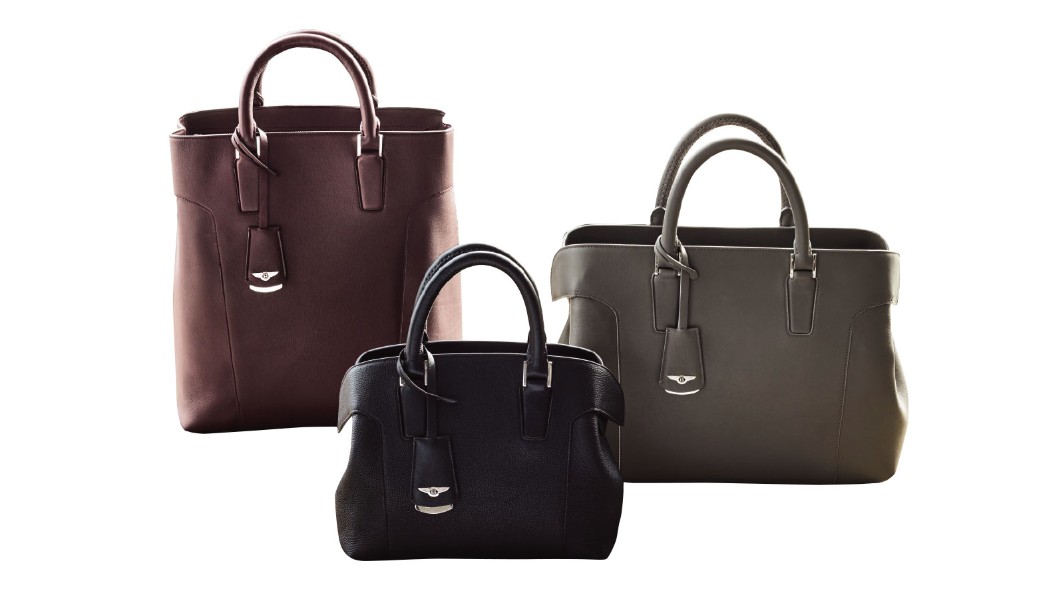 BENTLEY IN A BAG
Anyne who has had the pleasure of driving in a Bentley Continental GT will be familiar with the gentle caress of its soft Italian leather seats and their iconic diamond-shaped cross stitching. Now you can extend your relationship with Bentley leather beyond the confines of your car, with these new handbags; part of Bentley's Iconic Classics collection. Handcrafted by Tuscan craftsmen, each bag uses up to two metres of Italian leather and takes 15 to 20 hours to make. The range includes standard and mini handbags, as well as clutches and totes.
From$2,165 (excluding taxes); www.shop.bentleymotors.com