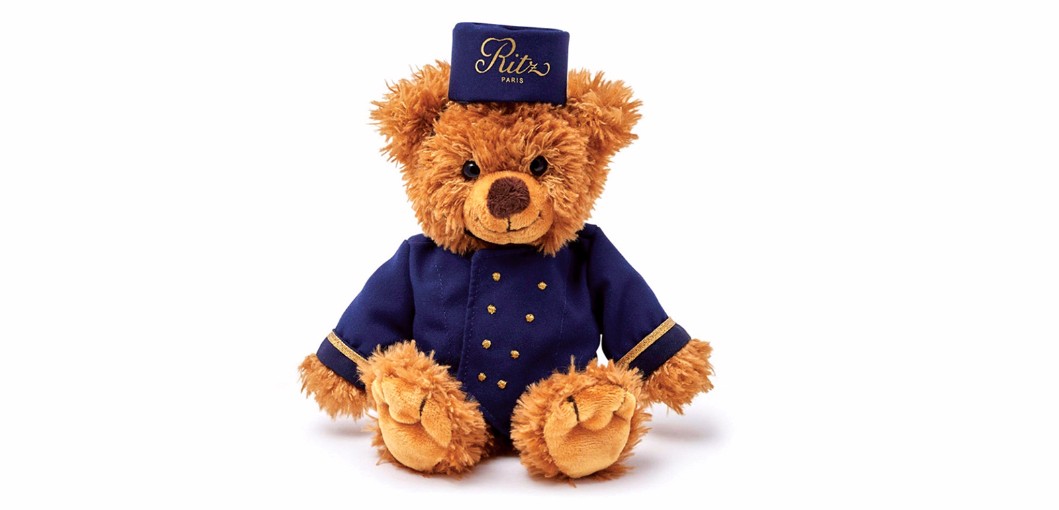 Is there anything cuter than this Bellboy teddy bear? This furry memento of your Paris trip looks as affable as the famously friendly staff at The Ritz Paris, and will be a much-loved cuddly travel companion for your little ones.
€42.00 (US$44) www.ritzparisboutique.com
---
WHAT GOES AROUND COMES AROUND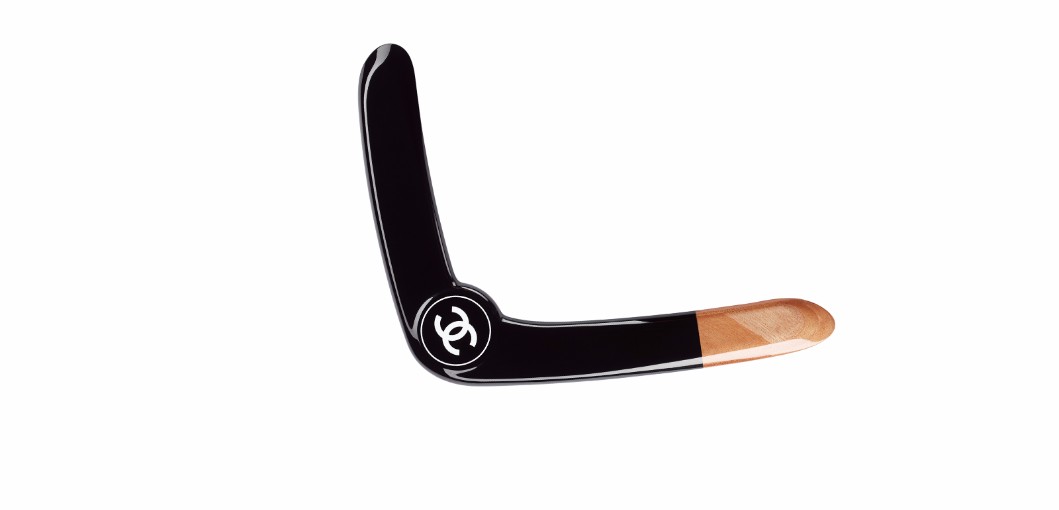 It's probably best to to study some boomerang-throwing tips before hurling this on the beach in Barbados, but we have a feeling this will be the most popular Chanel purchase you ever make (according to the kids, at least).
POA; www.chanel.com
---
MAKE A SPLASH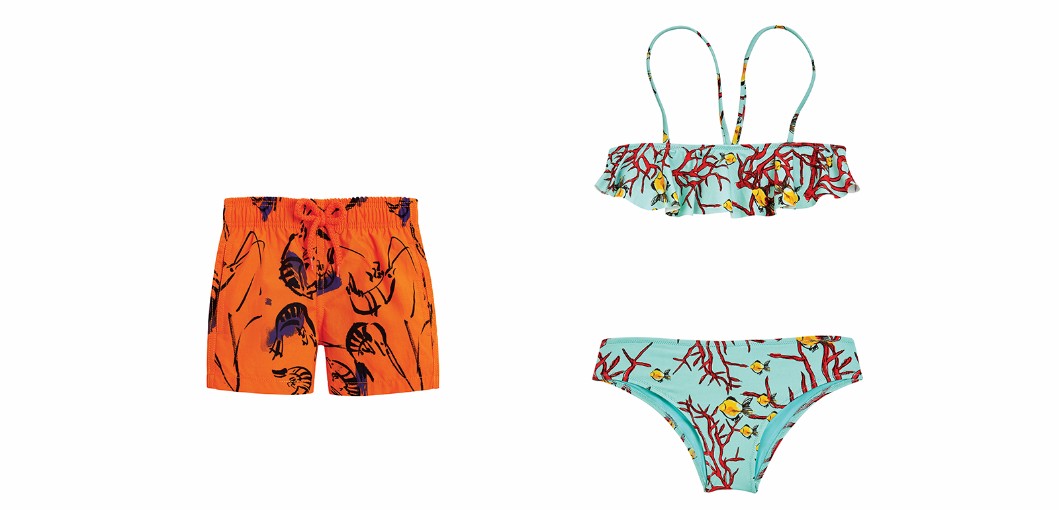 If you're already in love with Vilebrequin's matching daddy-and-me swim trunks, prepare to covet the entire Zen collection, with vivid colours and balanced silhouettes – not to mention seriously cute motifs. These darling Japanese shrimp-printed trunks or the fish and coral bikini are among the most adorable pieces from the Spring/Summer collection.
From US$95; www.vilebrequin.com
---
LIVE LOUD WITH FENDI
Jet-setting juniors can stuff all their in-flight essentials into this fun and practical nylon backpack by Fendi, emblazoned with a colourful speech bubble print. With zip compartments and adjustable straps to suit little shoulders, Fendi has lavished the same print on girls' dresses and boys' matching trousers and shirts – should you want to make the kids unmissable at the airport.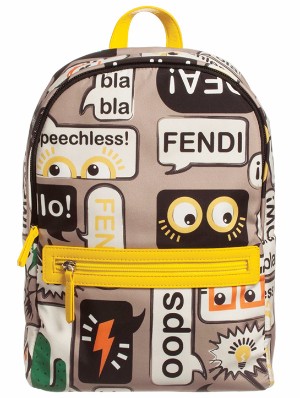 ---
HATS OFF TO GUCCI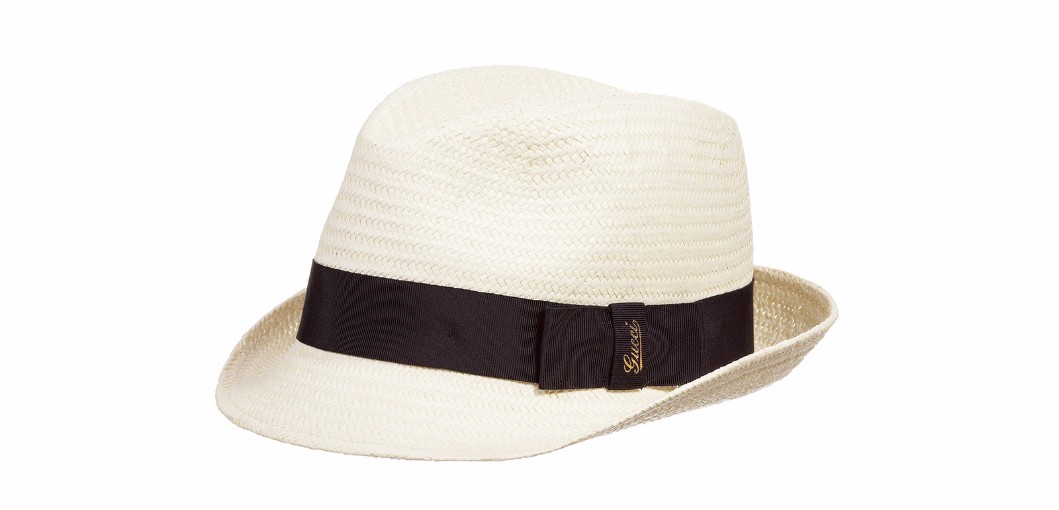 Keep your kids chic in the sun with Gucci's ivory trilby hat. Woven in soft straw-effect paper yarn, trimmed in grosgrain ribbon around the brim in navy blue, and with a gold logo at the side, it comes in three sizes suitable for kids aged four to 12.
$175; www.gucci.com
---
SHADY LITTLE LADY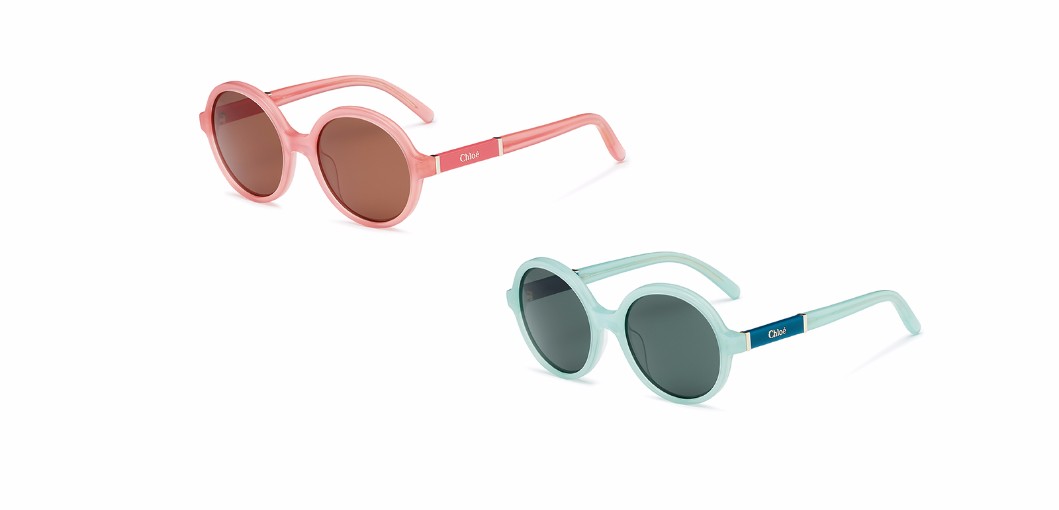 In pastel hues that look good enough to eat, Daisy is the newest addition to the exclusive Chloé Children collection. With subtle metal accents, the retro-inspired round sunglasses are a miniature version of one of the most iconic Chloé models – ideal for mum-and-daughter twinning. Available exclusively at Grand Optics in the UAE.
AED 600 (US$163); www.grandoptics.com
---
I'M BOARD
Flying to the US sans iPad doesn't always spell disaster – not when you've packed this stylish backgammon set. Handcrafted from couture leather with leather inlay and nickel chrome locks by Parisian based Hector Saxe (which specialises in games made from leather, hides, precious wood and Alcantara), consider it a worthy investment.
€1,920 (US$2,052)
www.hectorsaxeparis.co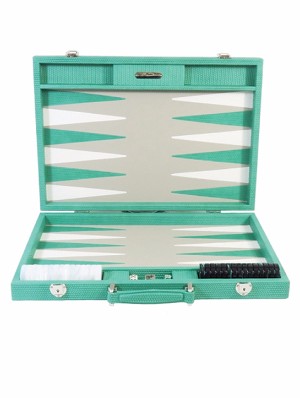 ---
D&G MINI ME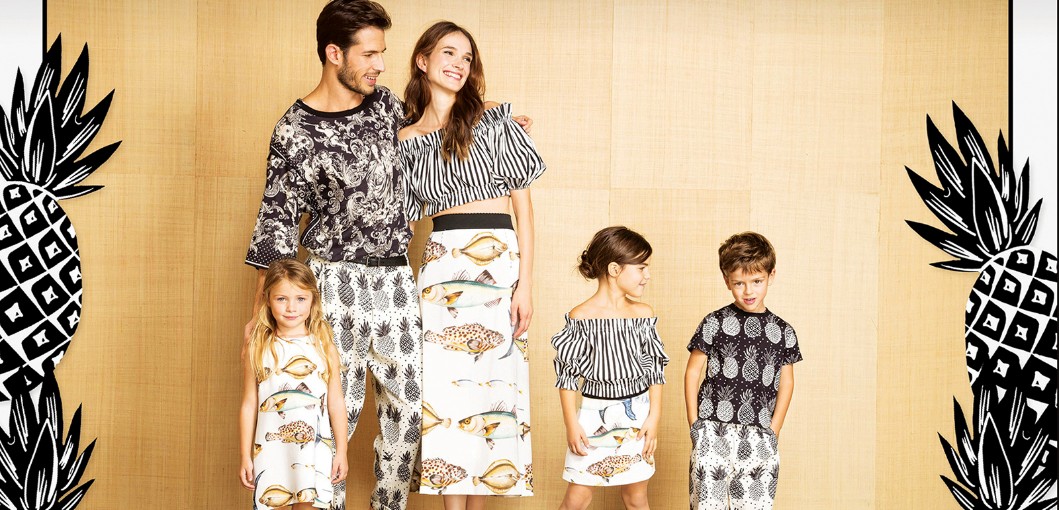 Twinning is one thing, but Italian fashion house Dolce & Gabbana has created a series of wildly desirable looks for the whole family. The seriously sweet Spring and Summer 2017 Mini Me collection, photographed by Federico Leone, may just be the cutest campaign we've ever laid eyes on.