Australia's national airline Qantas is offering some cosy new sleeping attire for customers travelling in International First. The pyjamas and slippers have been designed by Martin Grant, who was also the talent behind the updated crew uniform that was unveiled in 2013 (see video below), with the pilots' new threads due to roll out this month. This is the first time in Grant's 25-year career he has lent his fashion flair to sleepwear and the new Qantas First pyjamas will provide Australia's national carrier with a continuation of Martin Grant's "elegantly edgy" fashion influence and introduce a new luxury element in to the First Cabin.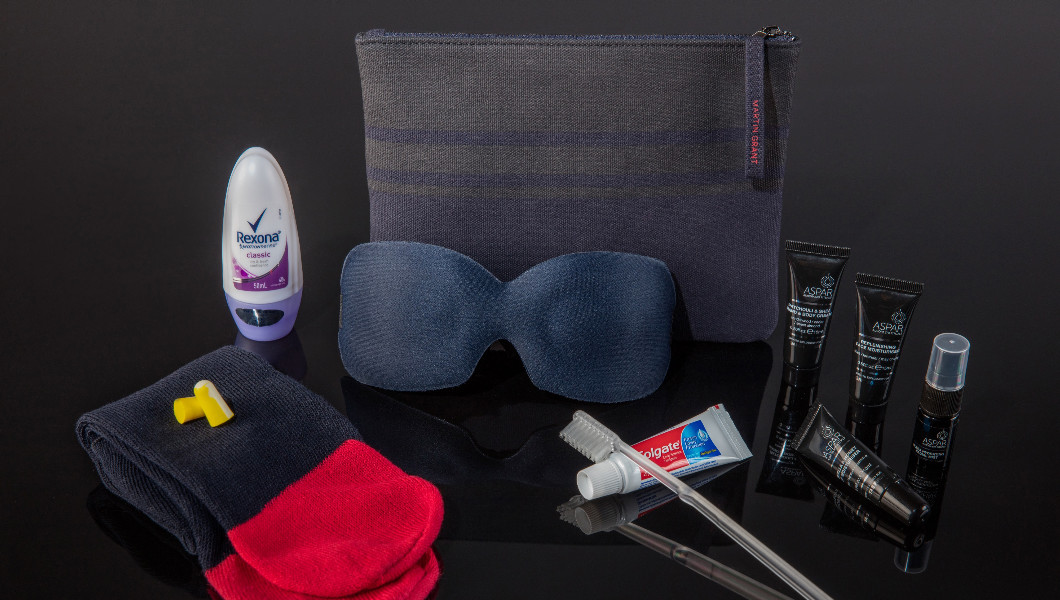 The Australian born, Paris-based designer dreamt up the unisex navy and black trim Qantas First pyjamas, which are 100 per cent cotton and feature a tailored neckline and tapered silhouette, ensuring they elegantly match the navy and black slippers. Grant also designed new male and female amenity kits in the same hues, featuring a range of bespoke hydrating ASPAR by Aurora Spa products, travel socks, a dental kit, ear plugs and deodorant. It also features a special eye mask designed by Martin that cups the eyes for comfort and a more comprehensive light block out.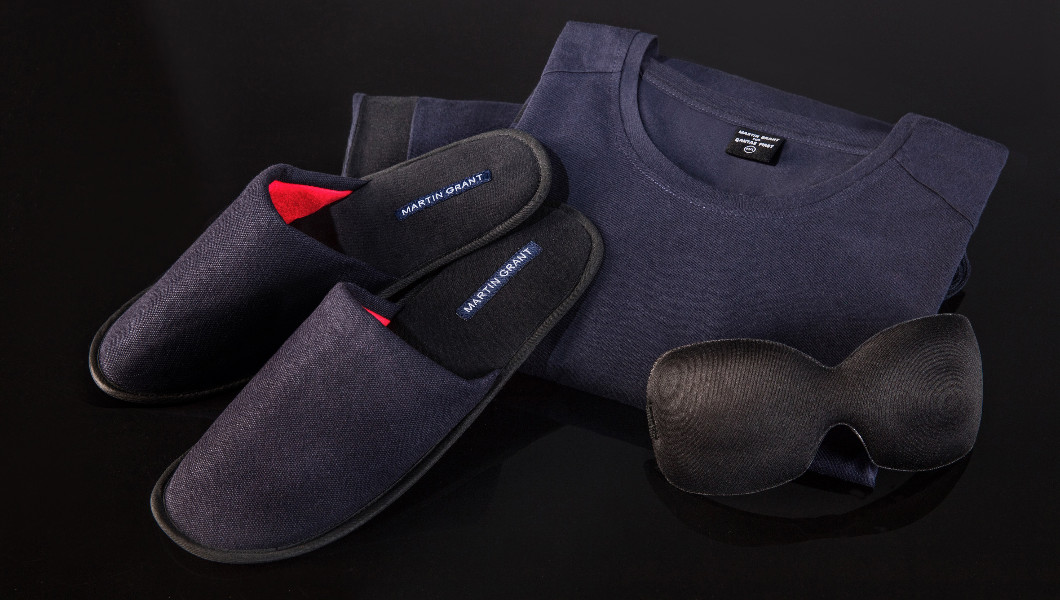 "Designing the new Qantas First pyjamas was a terrific challenge. The style considerations, material and design elements were completely different to my usual collections and I focused on combining style and sophistication with comfort and practicality," said Grant. "Material breathability, flattering colours and tapered lines were top of mind when coming up with the design, as well as ensuring the pyjama bottoms don't crawl up the leg and a non-restrictive neckline just as important.