Snow sports are not an uncommon sight in Kazakhstan, a nation that endures winter temperatures down to -15 degrees C. One ex-Soviet resort in particular gained some attention when Prince Harry decided to spend his winter vacation there two years ago.
Skiing on a rooftop, however, is an altogether different sight. Plans for the upcoming Slalom House residential developed in Astana reveal a 326-metre artificial slope the winds around the building from top to bottom.
Plans for a new development, Slalom House, highlight an architectural first, certainly for Kazakhstan – the 21-storey residential development in the capital of Astana, could come complete with a 326-metre (1,000- foot) artificial slope descending from its roof.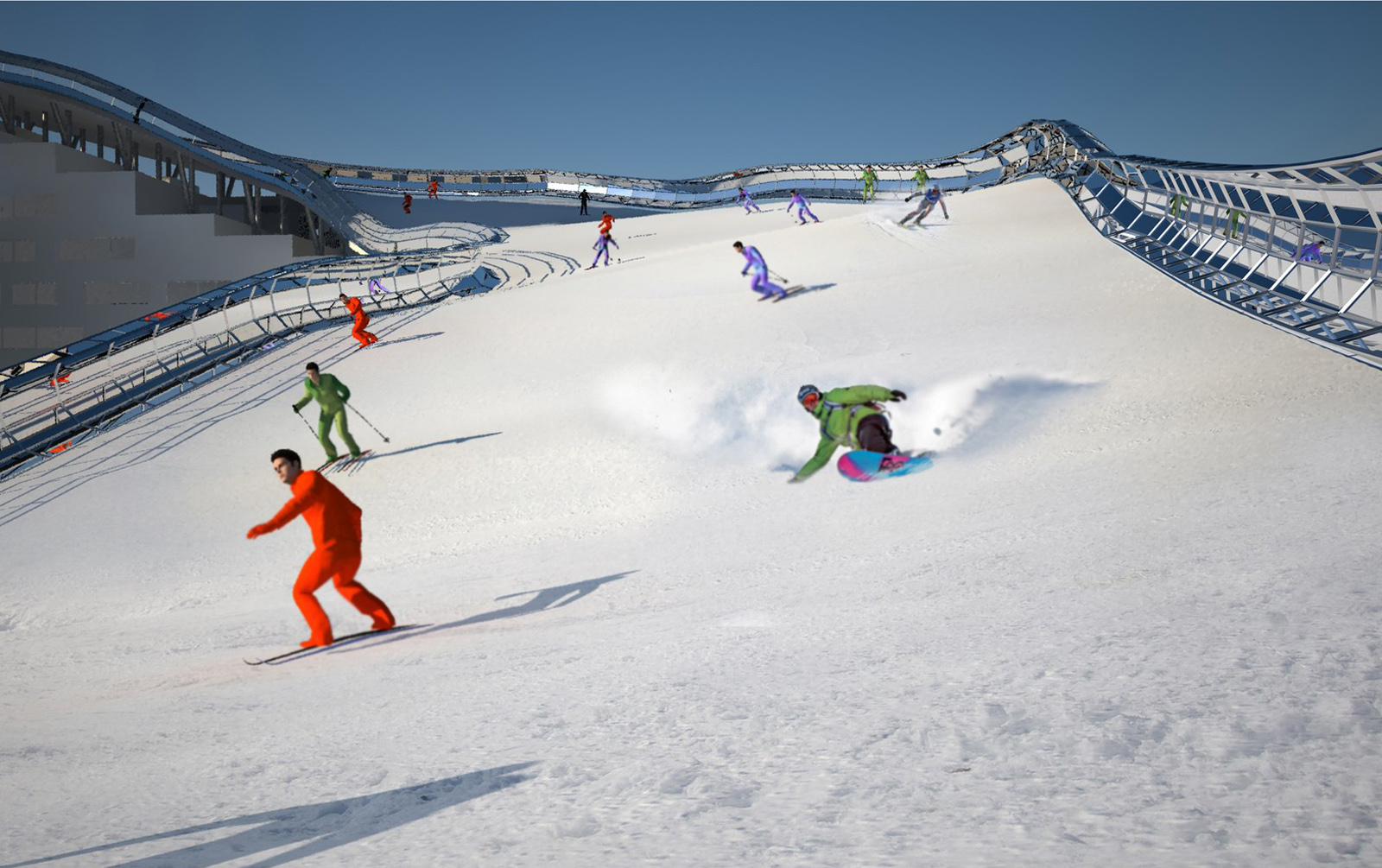 The design comes courtesy of architect and avid skier Shokhan Mataibekov, part of the Union of Architects of Kazakhstan, who has said he arrived at the idea due to a lack of winter sports venues in and around the capital city.
The building design was revealed late last year at the World Architecture Festival in Singapore, where it was detailed the building would have retail space and food outlets, as well as 421 two-bedroom residential apartments. Mataibekov told CNN the project will cost roughly $70 million and that there are already parties interested in taking the design proposals further.
Astana residents currently have to travel around four hours to reach a quality ski slope, unlike the country's former capital, Almaty, which fell short of a bid to host the 2022 Winter Olympics and has a host of nearby winter sport facilities.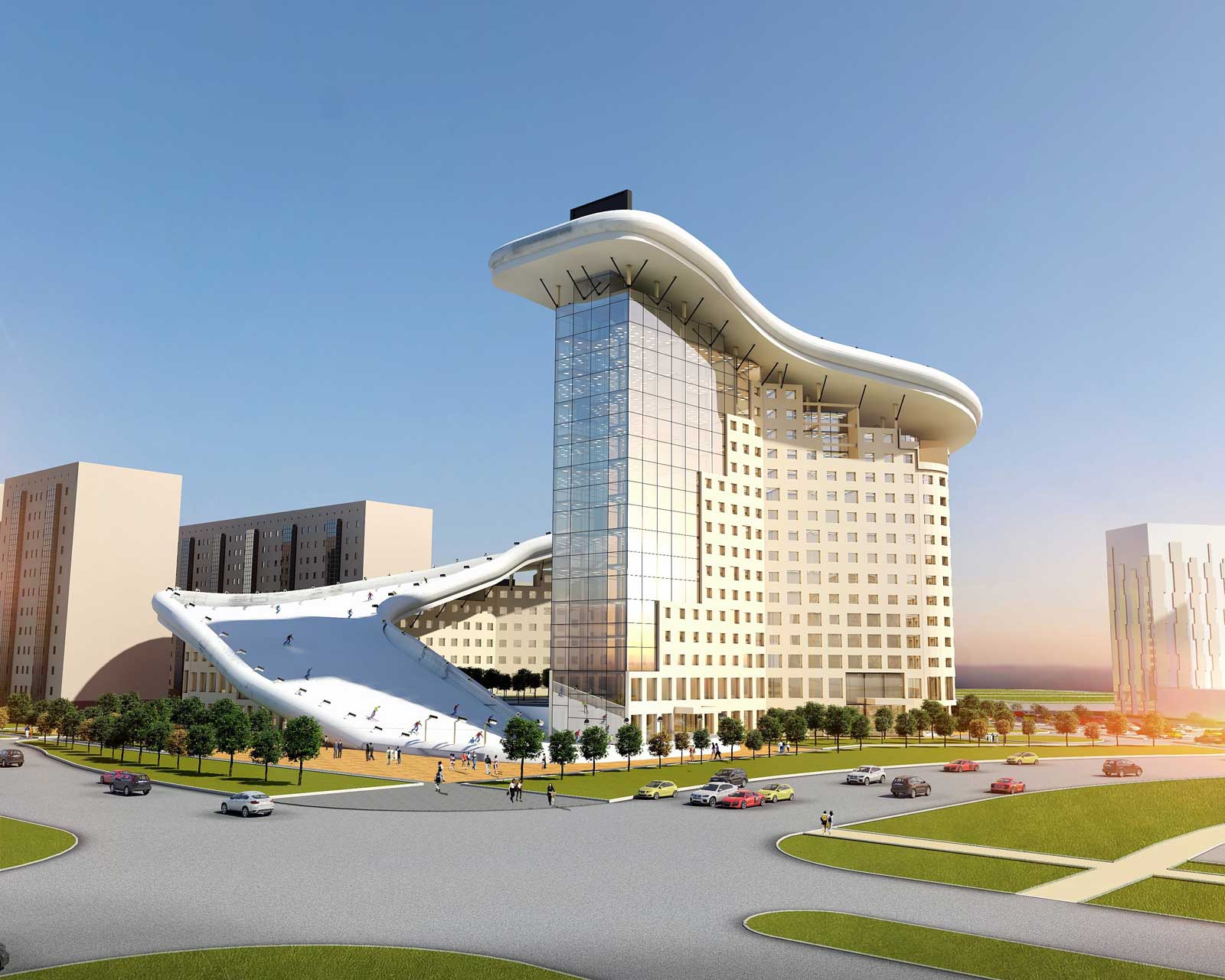 The "Slalom-House" concept by Shokhan Mataibekov:
­– Uniqueness – an artificially created ski slope in a city located in a steppe would be the first of its kind and can, therefore, become one of the capital's attractions
­– Additional entertainment and leisure for people and easy accessibility in the city centre
– Economy – the only costs to be covered are the slope's pavement, services and utility equipping and elevators. Also, the building would profit from lower costs of the lifting equipment's construction
– Sustainability – the use of a residential complex's roof as a renewable land resource is a relevant approach to the international "green" program
– Year-round skiing and snowboarding thanks to the artificial "Snowflex" pavement