A traveller attempted to smuggle a Breguet Tourbillon watch worth CAD $136,961 (US $125,000) through Vancouver International Airport, en route home from China.
It is unclear whether the smuggler had avoided declaring the pricey timepiece, or was oblivious to the law – but ignorance is clearly no defence. The man was slapped with a US $13,000 fine and was told by authorities he should hand over $100,000 to see the watch returned.
According to a local news report, Zuo Qing Huang pled guilty on Tuesday to "possession of goods unlawfully imported contrary to the Customs Act". He was returning from Hong Kong when a Canada Border Service Agency questioned the origin of the watch.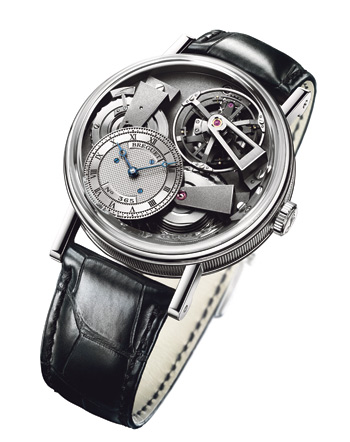 "Huang originally claimed it was given to him by a friend in China as payment for an outstanding gambling debt, but then switched his story, saying his friend sold it to a pawn shop and Huang had bought it back for 7000 Hong Kong dollars ($900 US)," stated the news report.
Huang eventually confessed that watch had been used to pay off a $26,000 gambling debt owed to him. He is now required to pay 25 to 80 percent of the watch's value in order for it to be returned - which could be up to $100,000.