It's difficult enough balancing in some of today's vertiginous, high fashion heels but this matters not to Paris-based design house Yves Saint Laurent, which has released some freakishly stylish – yet bafflingly bizarre – stiletto roller skates.
Part of the new Autumn/Winter collection dreamed up by new creative director Anthony Vaccarello, Yves Saint Laurent's Anya 100 Patch Pump Rollers are stilettos mounted on wheels, which come fitted with kick-stop brakes, harking back to the heyday of classic roller skates.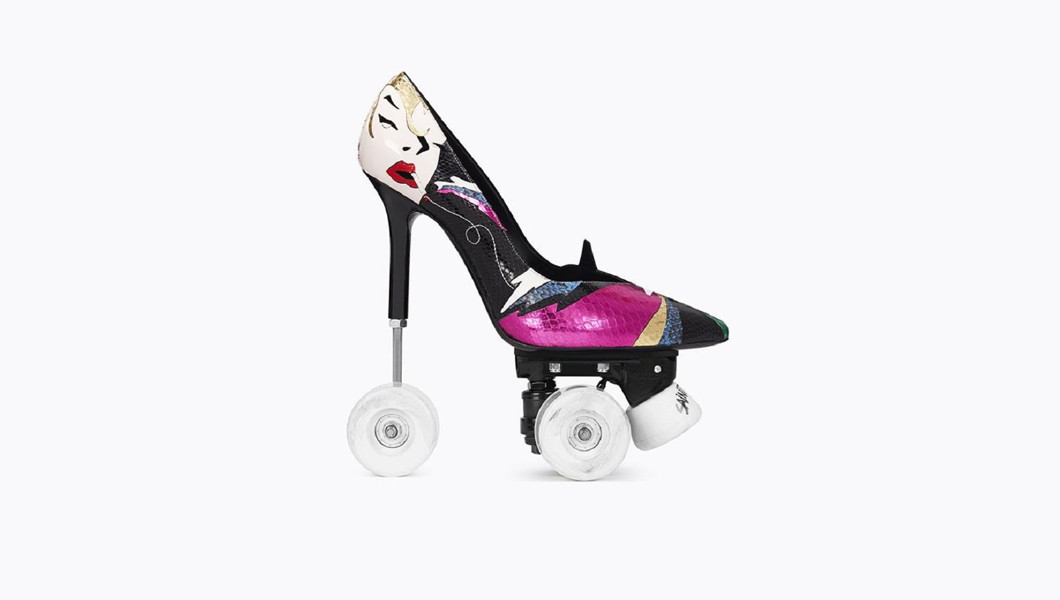 Available in four different versions and emblazoned with multi-coloured snakeskin, pearls and pop art, these fashionable scoot boots are not for wallflowers, though exactly whom they are designed for is also a little unclear, given the lack of roller-skating waitresses and drive-in cinemas these days.
However dangerous, however impractical, however many ankles break in the pursuit of fashion, these babies have broken the internet – and yes, we would like a pair.