At first glance, it's a tough sell. Flying with Gulf Air to London means an indirect flight, stopping over at the Manama hub. Ordinarily this wouldn't appeal to a business traveller, unless of course, there was a significant saving (which there usually is). But with talk of competing airlines (here's looking at you, British Airways) considering charging passengers for in-flight meals, the glow around the Kingdom's carrier has suddenly become rosier. Another tick for Gulf Air is its commitment to spending top dollar on passenger comfort. Only days ago, the carrier inked a US$37.3 million deal with Recaro to bolster its economy seat offering, only a few years after revamping both economy and Falcon Gold Class seats on its A330 steel, which flies twice daily to London.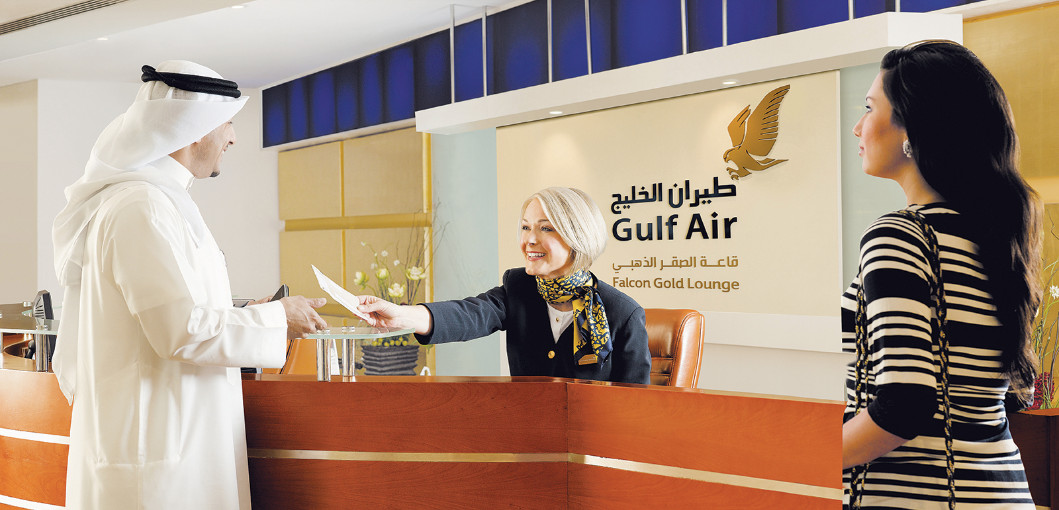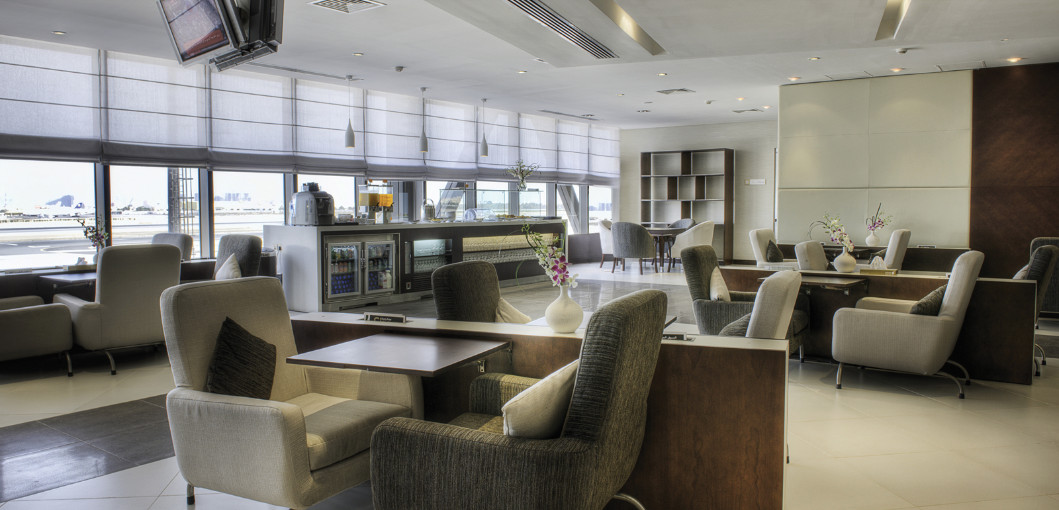 My flight from Dubai departed from Terminal 1, and once I had cleared immigration and caught the airport train to Concourse D, I had some time to check out the Gulf Air Falcon Gold Lounge. The lounge is simply furnished and on the petite side, with vintage photos of the airline's heyday on the walls, though what stood out was the service. The second I walked through the doors, the friendly male Bahraini Gulf Air attendant at the desk delivered a warm, sunny smile, enquired how my day had been and instead of signalling the direction of the lounge with a dismissive hand gesture – which is so frequently the case – jumped up from his chair and personally showed me around. Perhaps it was a quiet time, but this level of hospitality became a signature throughout my Gulf Air experience. Once on board the flight between Dubai and Bahrain, the in-flight service began with dates and traditional Arabic coffee. With just one hour and 15 minutes to Manama, I sampled a few television episodes on the in-flight entertainment system, which featured six HBO shows, among them Sopranos, along with Sony and BBC entertainment series: think Sherlock, NCIS, and Last Man on Earth.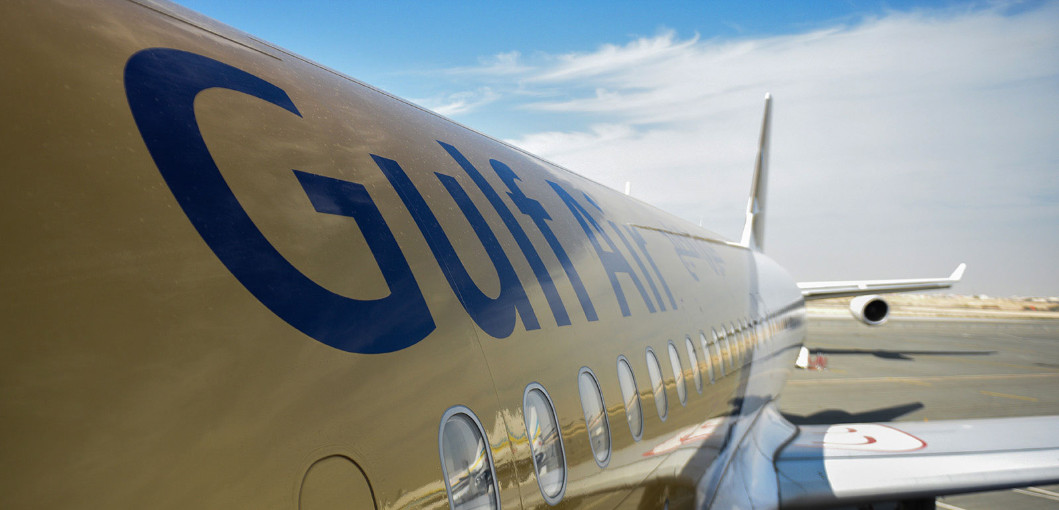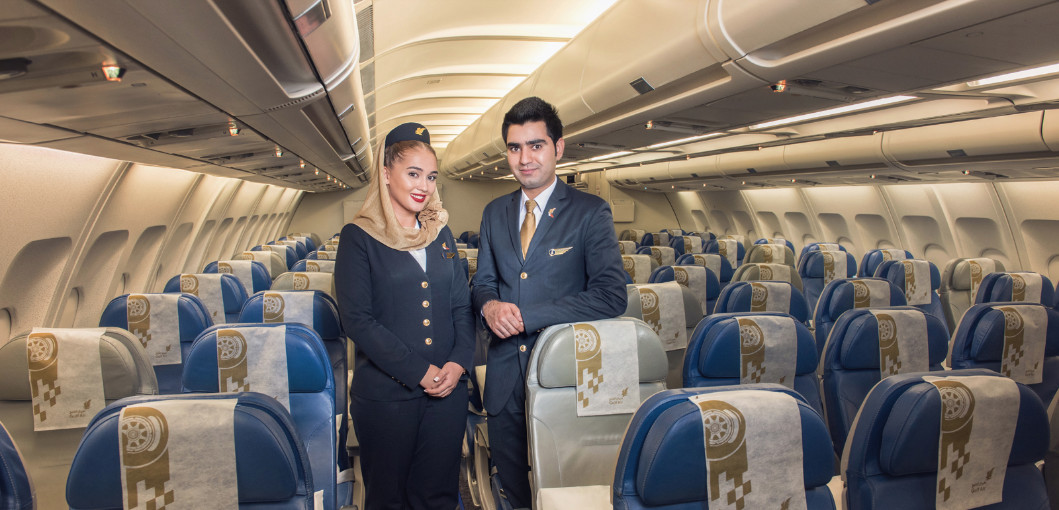 It was past midnight by the time I arrived to Bahrain airport and with several hours until the flight to London, I headed for Gulf Air's flagship Falcon Gold Lounge. Spanning across various areas, the lounge has ample dining and relaxing areas, along with an Italian coffee corner with armchairs, bar stools and LavAzza coffee varieties, set just alongside a smoking lounge. There's WiFi throughout, a business centre catering to executive travellers, while families have a Sky Nanny-staffed room with children's toys and an X-Box zone for the kids. The lounge's bathrooms featured shower rooms with ample amenities, though I was more interested in catching some Zs rather than freshening up, and had booked myself one of the "Quiet Lounge" rooms. More cubicles than rooms, with unconnected walls and ceilings, these private spaces are fitted with comfortable divan-style beds – complete with sheets and a duvet – with dimmed lighting and LED televisions with wireless headphones. After a quick bite to eat from a plentiful buffet, I shut myself in my cubicle, set my alarm and dozed off easily, though the proximity to the smoking lounge meant I detected a slight hint of cigarette smoke.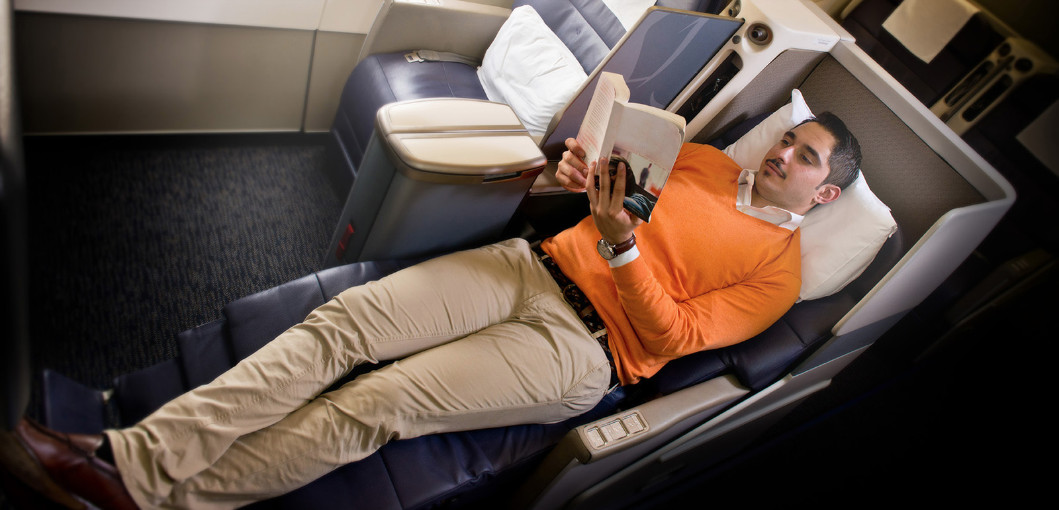 A decent hour's sleep between a connecting flight can make all the difference between feeling human and less so, and I boarded Gulf Air's recently retrofitted A330 aircraft refreshed, despite the time of day. Flying twice daily between London Heathrow T4 and Bahrain, the 30 Falcon Gold Class seats were redesigned by Recaro to integrate features based on passenger feedback, and it's all very roomy, with an obscene amount of space at my feet, along with a storage cubby and and shoe compartments. Overall, the sense of privacy is excellent, with a screen that slides across between passengers and a high cubby above the head. The 22-inch wide armchair has fully adjustable armrests, and (wait for it), an in-seat massage facility, which I managed somehow to activate unintentionally. I'm also handed an amenities kit with Chopard branded moisturiser, facial spray and lip balm.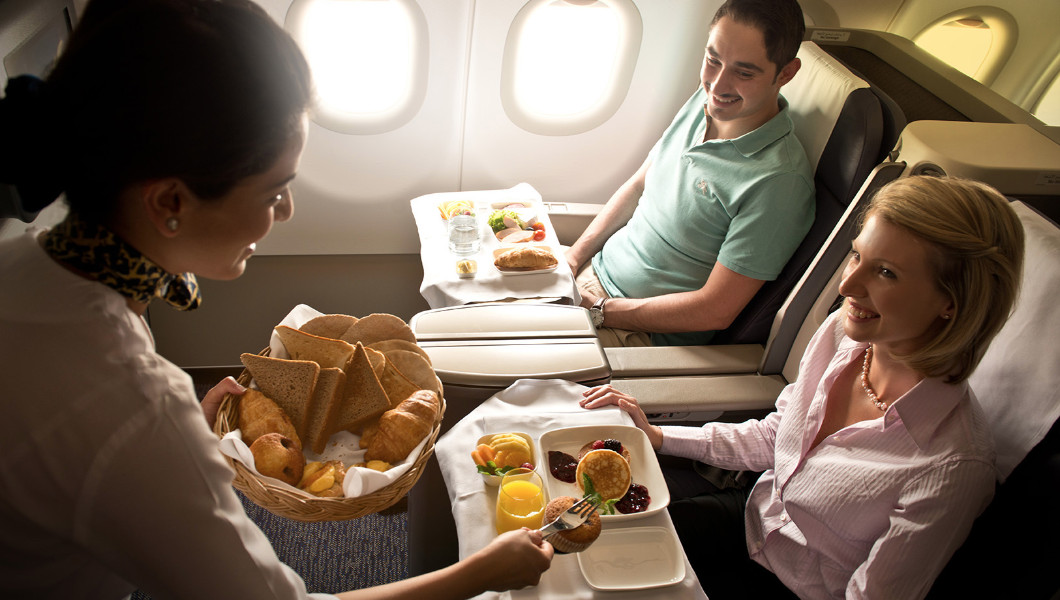 In-flight service begins with a choice of water or lemon and mint juice. I'm already pleased with my interactions with the friendly cabin crew, many of whom are Bahraini, but the ante is upped when chef David appears in his chef whites, flashing his pearly whites, to run through the light meal options and the following morning's breakfast menu. For a light meal, there's quite a lot of choice, from Arabic mezze, garden salad or smoked salmon quiche to vegetable puff pastry or tomato basil soup. My snooze in the Quiet Lounge means I'm awake enough to graze and enjoy some in-flight entertainment on the 15-inch touch screens (which are very responsive). There are noise-cancelling headphones tucked into a cubby next to my head along with a USB port and reading light, which are already plugged in to a somewhat loose socket connection, but it works well enough.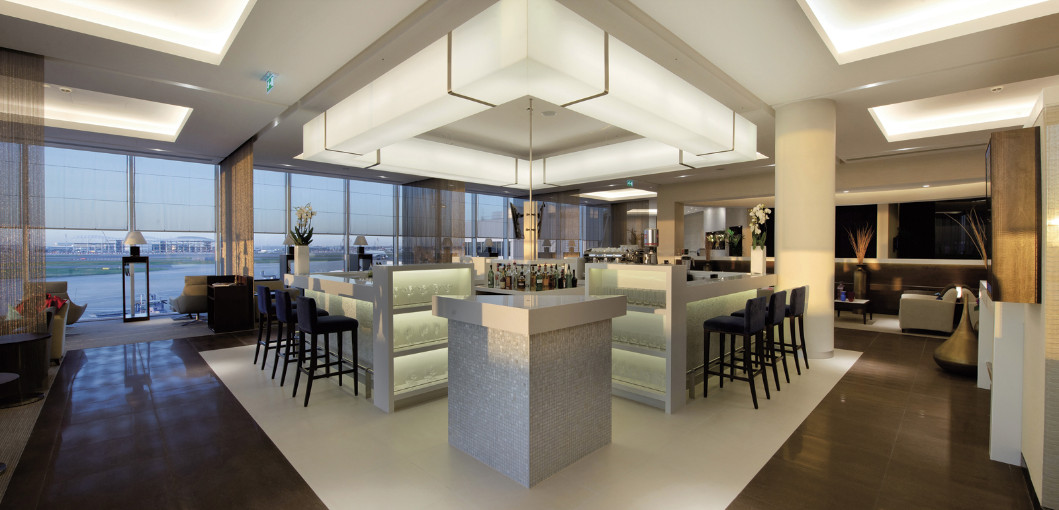 When it's time for some shut-eye, my seat converted into a fully flat bed measuring 1.90 metres in length, meaning tall folk and even arm-over-the-head sleepers have space to stretch out. I found the flatbed excellent, and was able to sleep even my stomach for several blissful hours, until I was stirred by the smell of freshly brewed coffee and breakfast. A full breakfast was served 90 minutes before landing, with fresh juice, choice of cereals, pastries and yoghurt followed by a main – a choice between a continental breakfast; waffles served with poached red-fruit purée and peach compote; or scrambled eggs with rosti potatoes, mushrooms and oven-roasted tomato. There was also an option of a light breakfast served an hour before landing, of cold fruits, pastries and toast.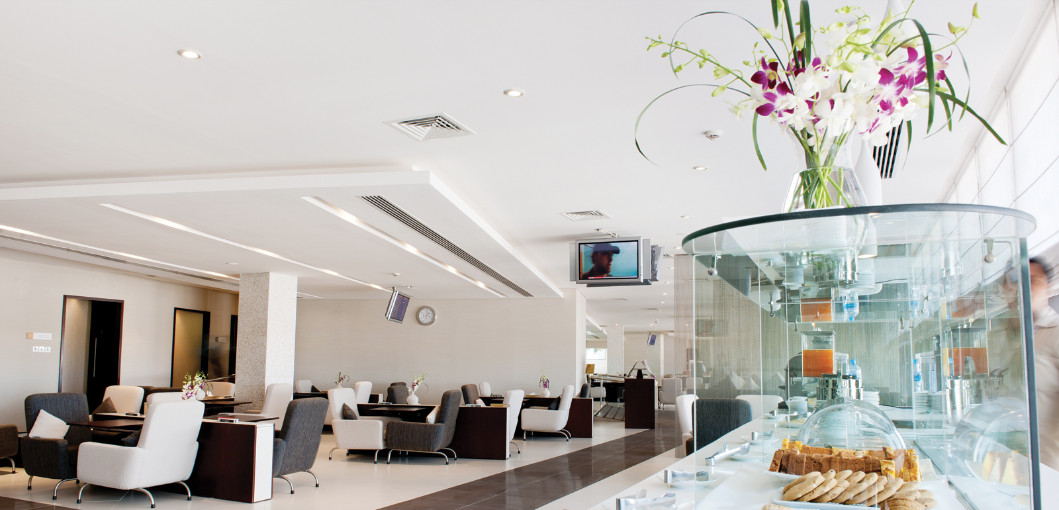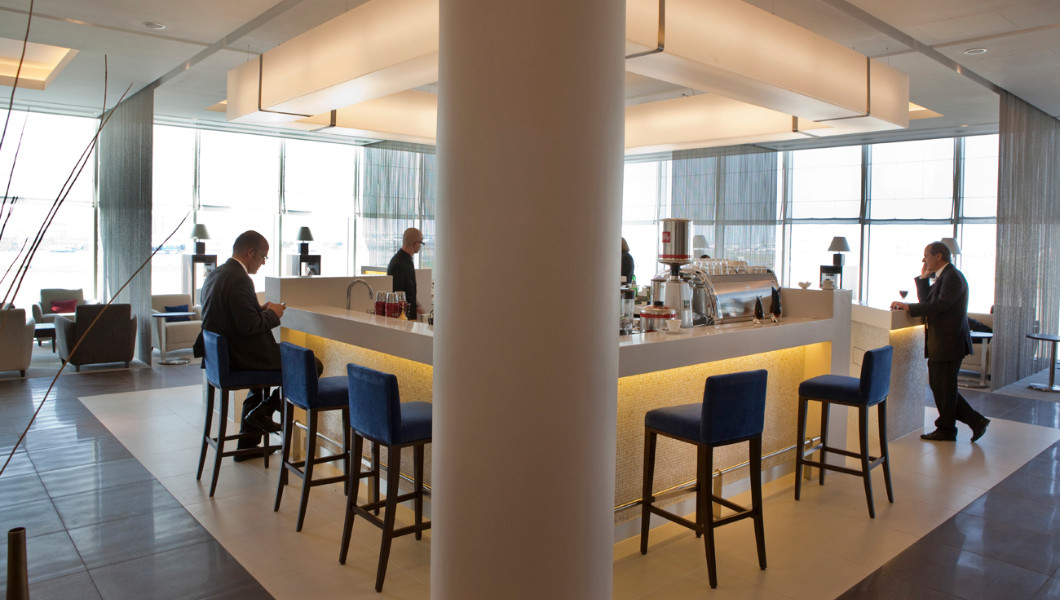 The return leg to Dubai was a morning departure, the early arrival to Heathrow made painless by the swift ground experience at and the airline's outstanding Falcon Gold Lounge. At 6500 sq.ft, there's plentiful seating, with semi-sheer curtains and personal cupboards to hang coats at each seating area, and views out over the planes. The ambiance is pleasantly calm and the food offerings are impressive, with a counter-style bar for cocktails or coffee, and a buffet. There is also business centre with Mac computers, and shower facilities. The cabin crew were equally friendly on the flight back to Dubai – one even remembered me – and with another chef appearance, a delicious lunch and the appearance of a heavily laden cheese and dessert trolley, the flight was faultless. In fact, the one quibble wasn't anything to do with Gulf Air, rather it was the gate at Bahrain International Airport, which offered no fast-track boarding for business passengers. All in all, stopover aside, the offering of Bahrain's national carrier rates highly.
FLY:
GULF AIR
Falcon Gold Class
+973 2 651 6888