A 25-acre gated compound in Beverly Hills has set a new record, becoming the most expensive home in the United States of America.
Palazzo di Amore has been listed for US $195 million. The Los Angeles estate has been described as having a Mediterranean aesthetic and comes complete with its own vineyard, with views of the metropolis' valleys and cityscape.
The home's main residence is over 35,000 square feet, including a finished wine cellar. The entire estate offers more than 53,000 square feet of liveable areas, with the opportunity to host events for over 1,000 guests.
Coldwell Banker Previews International put Palazzo di Amore on the market, which is currently owned by self-made real estate entrepreneur Jeff Greene. The magnate owns 30 properties in Florida, 3,500 apartments in LA and three buildings in Manhattan.
In addition, Greene owns estates in the Hamptons, Malibu and Palm Beach, and also invested "tens of millions" in the completion and expansion of Palazzo di Amore.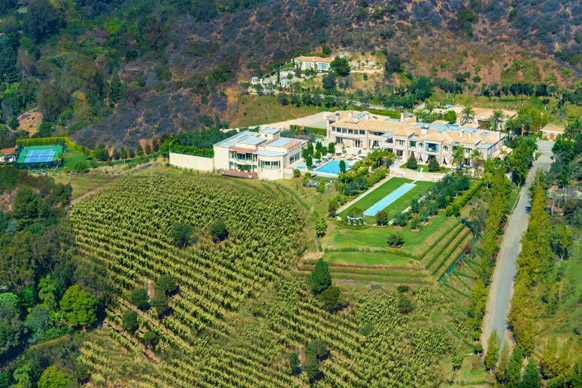 Palazzo di Amore