Business etiquette is essential in maintaining and nurturing a good business reputation. A new leader or emerging leader in an organisation needs to teach the importance of business etiquette to its staff. It's easy for some people to forget, even among those on the job, but more so in informal settings like business retreats or social gatherings. As COVID-19 continues to instigate fear and anxiety in everyone, basic etiquette rules are modified to promote safety.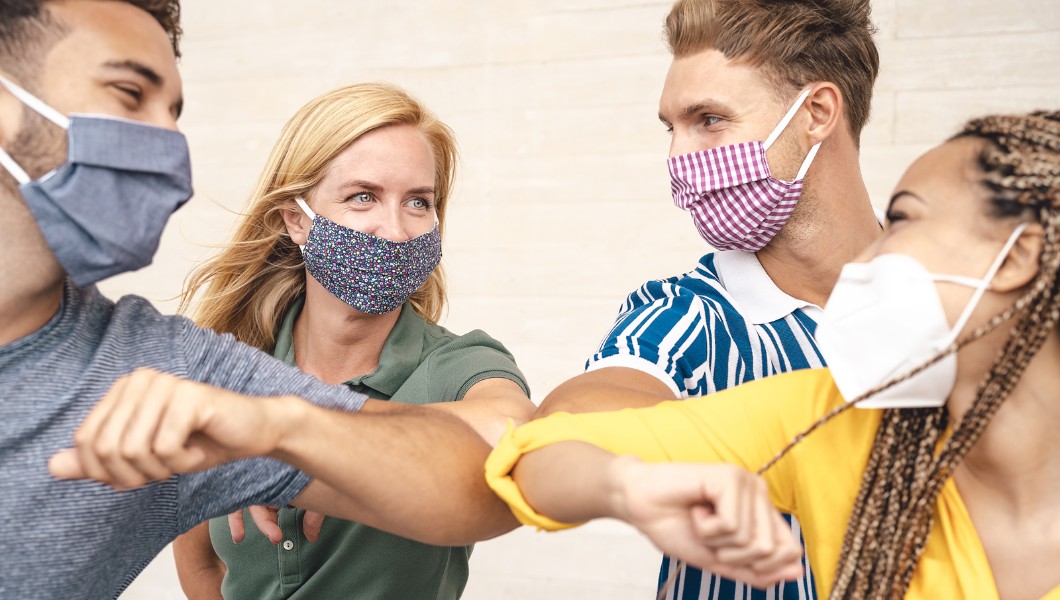 One of the more common business etiquette standards that should be observed is the expected level of personal courtesy among business people. Individuals who break business etiquette are viewed as offensive to the other members of the establishment. The punishment for unsavoury behavior often lies mainly in the ire of other business members. No one likes a rude colleague, and business etiquette makes sure that everyone gets along amicably in the workplace. However, it's easy to let your guard down when on a company holiday trip. It's crucial not to do this when attending a business retreat with other team members. Read on to know the essential etiquette tips that will guide you as the new normal and new year rolls in.
A business retreat is an excellent opportunity to meet with your staff and executives to boost camaraderie and improve your overall business performance. Also referred to as a team-building activity, it's a time to get to know your colleagues outside the professional environment. Attending business retreats in 2021, however, will be so much different than in previous years. Here is the basic etiquette to remember when attending a corporate retreat this year:
1. Be Punctual

Punctuality is always well-regarded in the workplace, whether in the new normal or not. When participants are late, the itinerary may have to be modified to accommodate latecomers. Arriving on time shows respect for your companions and the event organisers. If your company is taking a private cruise, being late means you may miss the entire trip too. If the event organiser requests for an RSVP, make sure to let the organisers know whether you can or can't attend the business retreat.
2. Keep Safety In Mind

If there's one thing many people learned in 2020, it's that the COVID-19 virus doesn't discriminate. The novel coronavirus can infect anybody, regardless of age, gender, or race. That said, event organizers must ensure that participants are aware of and follow the health protocols to prevent the spread of infection. As a participant of a business retreat, it's your responsibility to keep yourself and others safe at all times. Remember the following tips:
• Wear a mask: Do so to protect yourself and others. Some people don't show signs of infection, so it's best to stay protected at all times. Decline the invitation if you're exhibiting flu-like symptoms.

• Keep your distance: One way to prevent the virus from spreading is to stay at least 8 to 10 feet from other people. While this may not sound fun, remember that contracting the virus is not a fun way to end the business retreat either.

• Avoid personal contact: While shaking hands and giving a pat on the back were regarded as standard business etiquette in the past, these times make the said activities a no-no. Business etiquette in 2021 indicates that personal contact should be avoided, such as shaking hands, greeting with a kiss, sharing of food, and clinking glasses for a toast.
3. Dress Appropriately

Remember to dress modestly as you'll be attending an event with business colleagues. To dress appropriately for a business retreat, you should find out the destination and itinerary in advance. Follow the dress code, as stated by the event organiser. It's best to pack a business suit along with your casual or holiday clothes to be safe.
4. Be An Active Participant

Just because there's a virus doesn't mean you shouldn't participate in the activities prepared for your corporate retreat. Here are some tips to ensure you'll participate actively:
• Follow the agenda: Business retreats usually follow a schedule or itinerary; don't be the organiser's headache.

• Avoid using your phone: Turn off or keep your phone on silent mode to avoid disrupting the activities.

• Wait for your turn: Whether it's asking a question or falling in line at the dining table, be respectful, and avoid hijacking another participant's time or slot in the queue.
Takeaway

One of the most critical benefits in having a business retreat is that it allows your employees to get away from the rigours of the daily grind and come together in one place to have fun and bond with others. Your business retreat can be a safe and enjoyable trip by following these practical business etiquette tips.