Seven cars, seven jets and seven fancy watches. This is not a Vin Diesel movie. This is in fact a very special partnership between Breitling and Bentley who have paired up to reveal the Bentley Continental GT Speed Breitling Jet Team Series – each shipped with a corresponding Chronomat 44 Breitling Jet Team Limited Edition timepiece.
So not only can the car's new owners boast an ultra-limited edition vehicle, but can flaunt ownership their motor wherever they go, thanks to the equally sleek (and rare) watch. As for the jets, Mulliner, Bentley's bespoke division, designed the seven vehicles to echo the Breitling Jet Team aircraft, using a special livery and interior materials.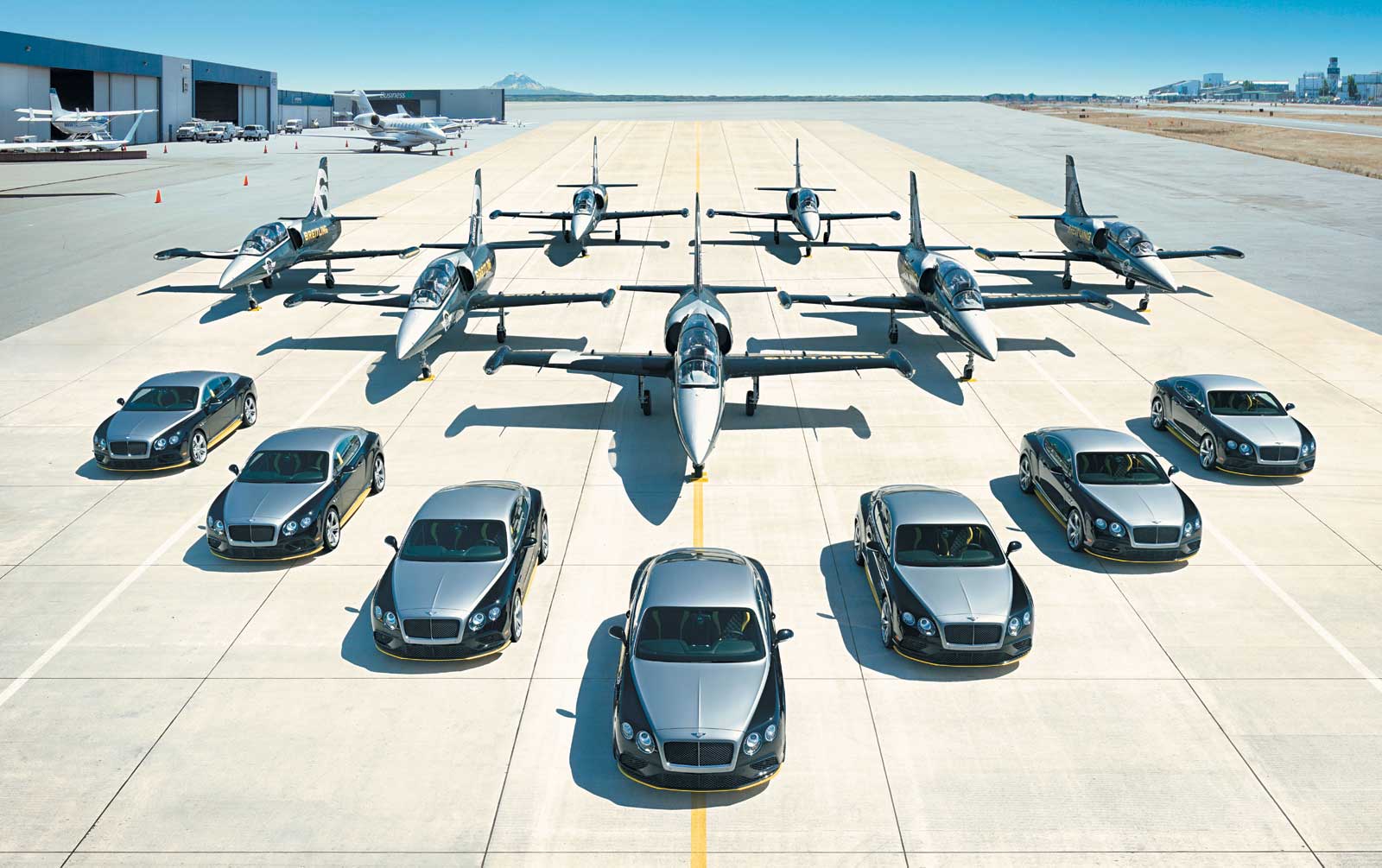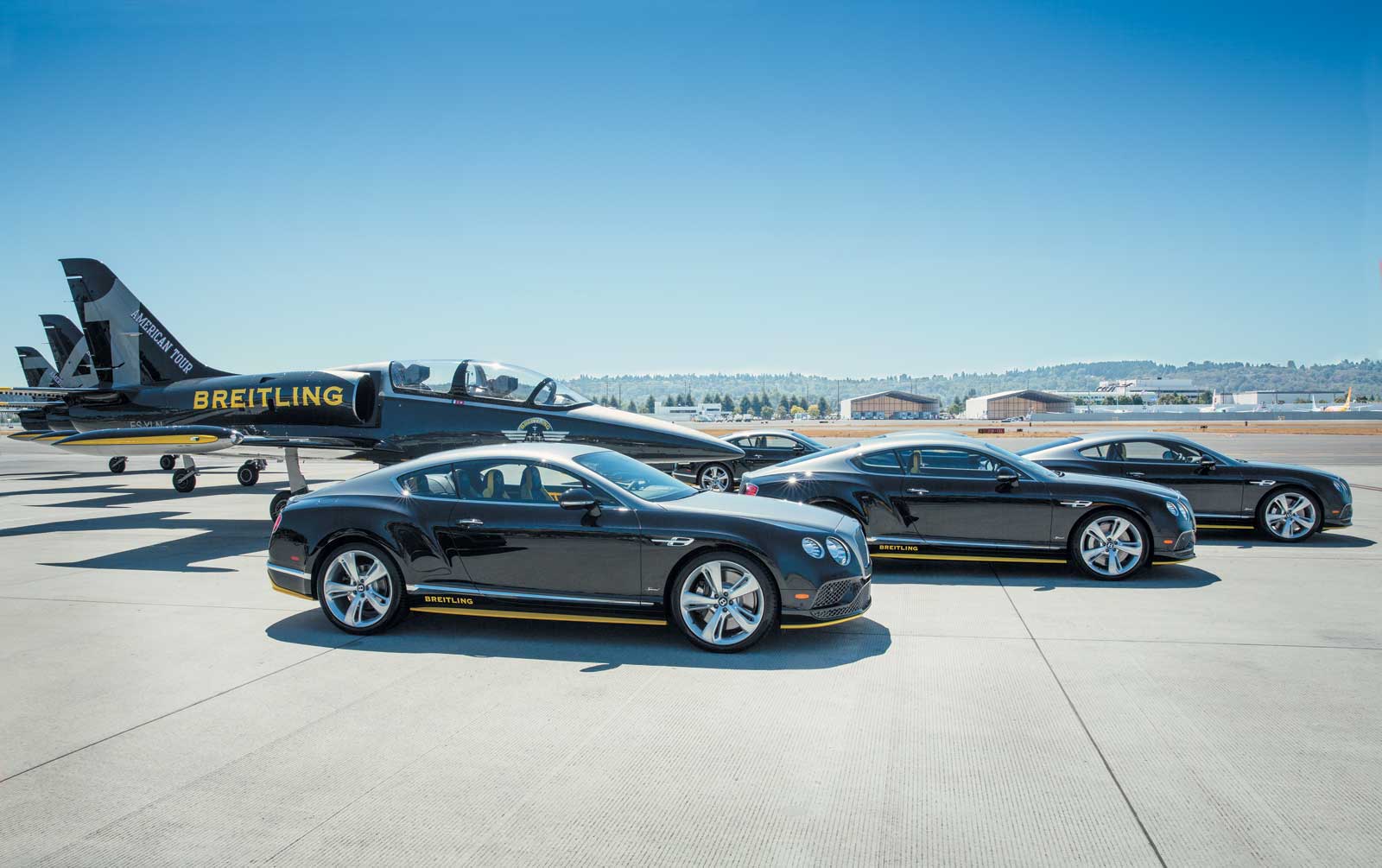 The exterior of each car has a duo-tone split of Hallmark and Onyx with highlights of Breitling Yellow to match the jets. The theme continues inside, with unique sculpted seats featuring accents in Breitling Yellow. Each car is also individually numbered and corresponds to one of the seven Breitling Jets.
The dashboard's carbon fibre fascia panel displays an image of the seven planes in their signature Avenger flight formation, with the corresponding jet highlighted in Breitling Yellow, and the exclusive timepiece features the Breitling Jet Team logo on the dial with a black steel case and an onyx black dial.
In case you didn't know, the Breitling Jet Team is the world's largest professional civilian flight team performing in jets, comprised of seven L-39 C Albatros Jets that can reach speeds of up to 565 mph and fly within just a few feet of each other. So, fittingly, Breitling is one of a small handful of watchmakers that produce its own mechanical chronograph movements to ensure the utmost precision.