An Italian villa once owned by the Bulgari family has been sold for EUR 6 million (US $7.52 million) after being abandoned for seven years in Castiglioncello, Italy. Renovation work is due to commence shortly to convert the property into a luxury hotel.
'Villa Godilonda' was sold to a businessman from Eastern Europe, according to real estate firm Lionard Luxury Real Estate.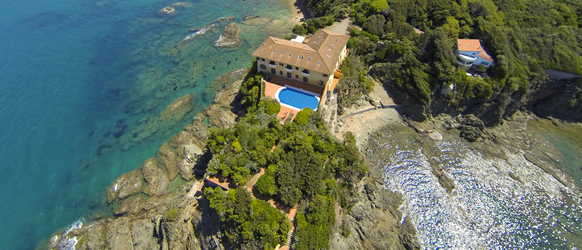 The villa was built in 1924 on land owned by Baron Patrone, who also owned nearby Castle Pasquini, and was acquired by the jewellery-making dynasty as a summer residence following World War Two.
The large property has a main 1,700-square-metre villa boasting 28 bedrooms, as well as a winter garden and spa for saunas, massages and Turkish baths. In addition, the 11,000 square metres of park and scrub adjoins a private beach and a potential helipad site.
The building was converted into a hotel in the '80s, drawing Italian actors en route to Castiglioncello, and was closed indefinitely in 2007.
It was Italian writer and poet Gabriele D'Annunzio who named the villa, based on the phrase "godi l'onda", which means "enjoy the waves" - and guests will be able to enjoy the coastal views once again once the property reopens.