Weary of exploring Europe's well-trodden city lanes and bucolic village resorts? It's time to look to the continent's waterways, which are currently boasting a bevy of announcements from the local cruise lines. So if you've ever toyed with the idea of a European cruise, now would be the time to begin turning those thoughts into a reality. The first of the new experiences comes from boutique line Windstar Cruises, which is adding 20 new itineraries, setting sail from April 2018. Spread across the brand's three lavish all-suite power yachts, eight of the new itineraries are set in northern Europe and 12 in the Mediterranean. The small size of the ships gives them the unique ability to dock and reach places larger cruise ships are unable to, which means passengers are treated to more exclusive experiences, such as cruising the impossibly narrow Trollfjord, sailing under Tower Bridge in London, and cosying up to Italy's San Remo. Among the exceptional new routes is a journey showcasing Scandinavia's waterfalls and mountains in "Norway's Famous Fjords", and another revealing authentic ports off the beaten path in "Hidden Harbors of the Côte d'Azur".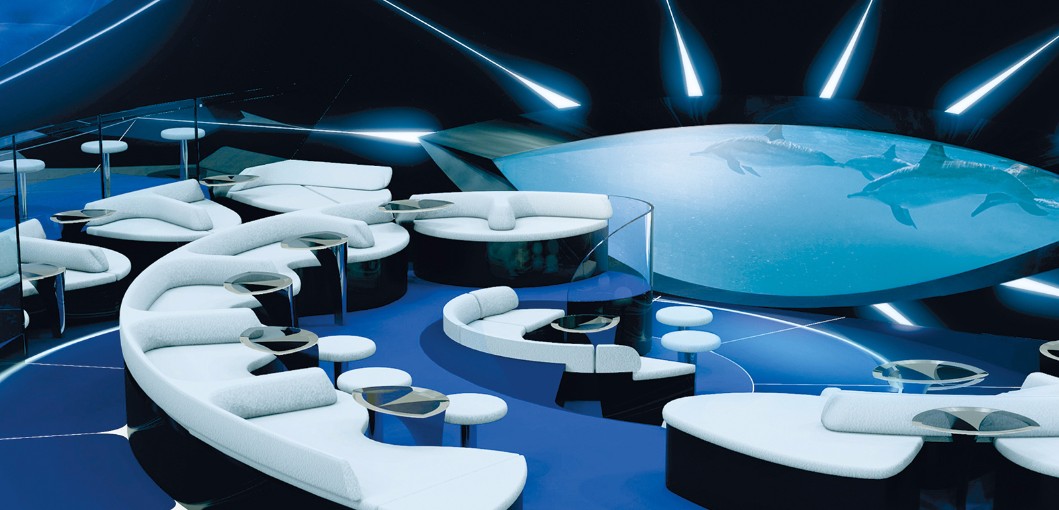 But what about the undersea sights? French-brand Ponant is taking care of that with a new lounge concept called Blue Eye. A leader in luxury-expedition cruises, it will first outfit Le Lapérouse in 2018, followed by explorer yachts Le Champlain, Le Bougainville and Le Dumont-d'Urville with the "multi-sensory underwater space" which will be located in the hull just beneath the water line. With a design inspired by cetaceans and jellyfish and two portholes shaped like the eyes of an aquatic mammal, digital screens project scenes from three live underwater cameras to catch such elusive sights as dolphins playing in the bow waves. Sound and touch is another part of the multi-sensory experience, offering acoustic immersion to the underwater world that showcases a five-kilometre radius of sounds – all from within Body Listening sofas that discreetly vibrate in unison with the ocean's cycles.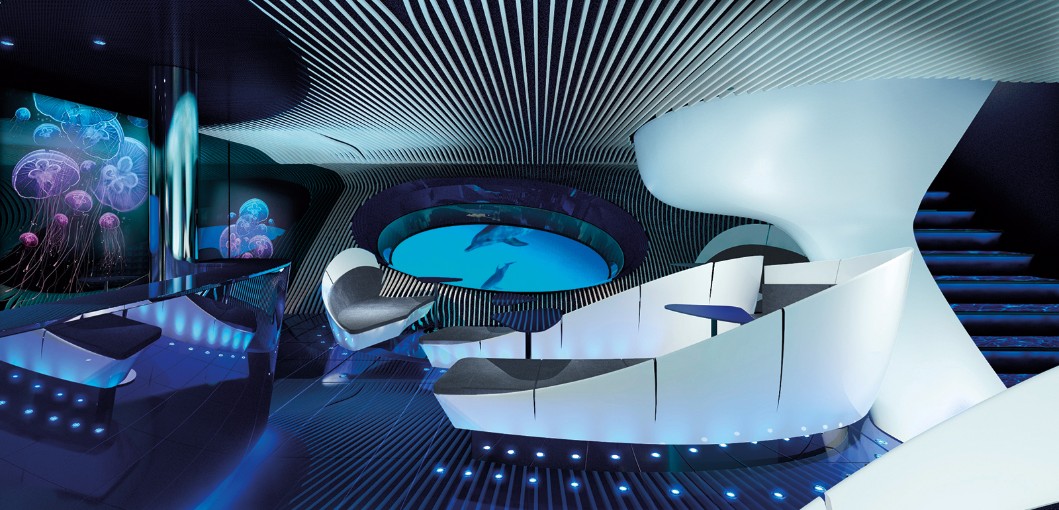 Moving inland, AmaWaterways is the go-to for a lavish river cruise, offering placid explorations from the Danube, Main and Rhine to some of the most historic and charming sights around. Travellers are catching onto the allure of these holidays and AmaWaterways is expanding to accommodate with its newest ship, AmaMagna. Slated to launch in 2019, this will be the river cruise line's largest ship, and will be twice the length of traditional European river ships, accommodating 194 guests amid opulent surroundings that include an al fresco glass-enclosed restaurant, plenty of on-board activities, an open-water sports platform with zodiacs and recreational equipment, and will debut with a quieter and more fuel-efficient engine. The majority of the 97 staterooms will be over 300 square feet – some of the largest to be found in river cruising – and passengers will also be privy to such cosseting amenities as a large heated sundeck swimming pool, sky bar and spa area with brand-new treatments.