Apple caused somewhat of a furore (as it is wont to do) with the announcement of its new and innovative timepiece, the Apple Watch. Seemingly every global media outlet scrambled to uncover the specs, pricing and availability of the device, while some major hotel groups have looked to capitalise on its functionality.
Open doors with Starwood
Starwood's app was heralded on-stage at the announcement, with news that Apple Watch users will be able to use their timepiece as a room key at over 150 W Hotels, Aloft, and Element properties around the world.
The Starwood Preferred Guest iPhone app already allows guests to use their iPhone as a room key at selected properties, but Starwood held back a broader roll-out for SPG Keyless to time with the release of this new release. The group is planning to add lock functionality to 30,000 rooms by the end of April, which will be openable via the Apple Watch app (pictured below).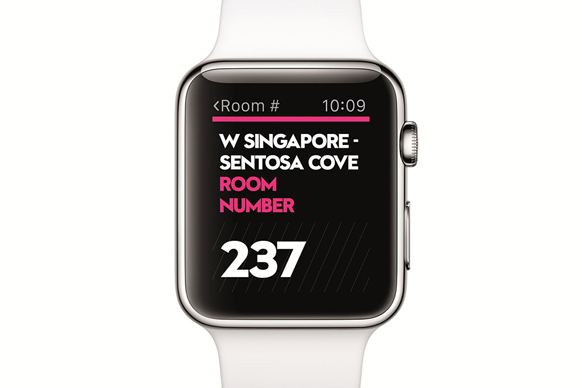 Speak easy: use your Apple Watch for translation
InterContinental Hotels Group (IHG) has already announced that its popular IHG Translator App will be made available for Apple Watch, allowing travellers to communicate freely almost everywhere in the world, as long as there's connectivity.
The app is, of course, very similar to its smartphone counterpart, allowing users to engage with the local populace. Speaking directly into the device, or selecting a range of pre-loaded phrases, travellers can now translate English into 13 common tongues, all in real-time via the 'smart' watch.
The app will cater for travellers in all nine of the launch countries for Apple Watch, with translations appearing immediately on the screen alongside helpful phonetic spellings – there's even informal and slang settings available.
"At IHG we know that for today's consumer, technology is fundamental to driving superior experiences across the entire Guest Journey," said Michael Menis, SVP for digital and voice Channels at IHG, commented.
"We are committed to helping travellers make the most of their experience, wherever they are in the world, be it through a personal computer, mobile device or wearable technology. We're excited to have a version of our IHG Translator App ready for Apple Watch."
Accor's 'audacious' app
The app is currently available for free and precedes the upcoming effort from Accor. The Accorhotels app will land in the App Store by the end of April, serving as an "audacious digital hospitality player" that provides guests with a value-added service before, during and after their stay.
The app is available in 10 languages, linking with the user's smartphone to promote hotels, destinations and also enabling guests to manage current bookings. Uses for Accorhotels app include receiving alerts that check-in is open, information about hotel services, interactive maps, itineraries, local weather forecasting and access to Le Club Accorhotels loyalty card details.
While Marriott is yet to announce details of its Apple Watch facilities, the hotel giant will become the first global hospitality company to offer Apple Pay – allowing payments via iPhone 6 and Apple Watch.
The phased introduction will begin this summer in the US, including hotels in popular locations, such as The Ritz-Carlton, EDITION, Renaissance Hotels, and Marriott Hotels, with no need for a credit card on check-in.
Guests using Apple Pay at check-in can simply wave their iPhone 6, iPhone 6 Plus or (soon), their Apple Watch, next to the contactless reader at the front desk. The device will respond with a vibration and audio notification to indicate the payment is being processed. When their device responds with a subtle vibration and beep, the payment information has been securely captured.
Pay with a tap at Marriott
Members of Marriott Rewards carrying a co-branded credit card can also load it into Apple Pay and designate it as their primary card, earning Marriott Rewards points every time they use Apple Pay at thousands of retailers.
Marriott has said it will launch an app for the Apple Watch "upon availability" and, with the Apple Watch app, Marriott Rewards members will be able to check-in in advance, receive prior notification when their room is ready, and check-out at nearly 4,000 hotels globally.
Marriott expects to start rolling out Apple Pay this summer beginning at these eleven hotels, including EDITION Miami, JW Marriott Chicago, New York Marriott Downtown and The Ritz-Carlton New York, Central Park.
"Approximately 75 percent of our guests travel with one or more mobile devices, and it is even higher among 25-35 year olds – a group that will make up a much larger proportion of our guests over the next three years," said George Corbin, SVP of Marriott Digital. "Millions of customers already use Marriott Mobile to quickly book a hotel, check-in, or check out. Now, Apple Pay can make it virtually effortless," he added.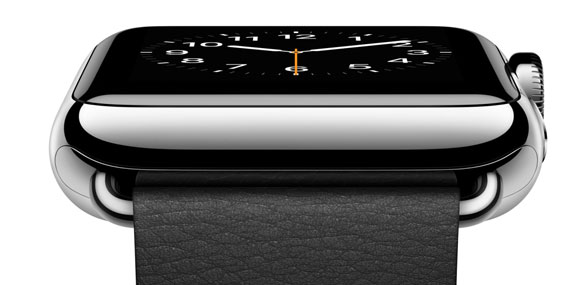 Specs:
- Battery life: 18 hours "normal use" / three days in power saving mode
- Water resistant up to one metre for 30 minutes
- 2GB memory for music and 75 MB for photos
- iPhone connectivity via Bluetooth
Availability:
- On sale April 24, 2015
- Priced from US $349 to $17,000 (three editions, bracelet choice, casing & screen size)
- Launching in Australia, Canada, China, France, Germany, Hong Kong, Japan, UK & USA