As a spike in family travel is set to continue with a projected increase of 25 per cent by 2022 (according to analytic experts GlobalData), hotels and resorts are wisening up to the demand for family-friendly offerings, with child-specific deliverables a key focus for determining destination for both parent and child. With kids clubs also having something of a renaissance, innovative concepts are brought to the fore, from adventure-fuelled and imagination-lead play to edu-tainment and eco-centric activities that put little people front and centre. Long gone are the simplicities of water sports or hobby crafts, kids clubs now delve so much deeper to take care of, entertain and educate their tiny travellers. Here, we round up a few of our new favourites, from the Maldives to Ibiza and the UAE, to allow you to make conscious decisions when deciding where to head on your next adventure en masse.
BEST FOR: INQUISITIVE MINDS
Es Saadi Marrakech, Morocco
Tiny travellers are the focus at Es Saadi Marrakech Resort's newly-renovated Kids Club, where activities immerse them in the culture of Morocco, with Arabic writing, henna art and traditional cookery classes, both stimulating senses and fuelling cultural curiosity.
---
BEST FOR: THEATRICAL PURSUITS
Rixos The Palm Dubai Hotel & Suites, Dubai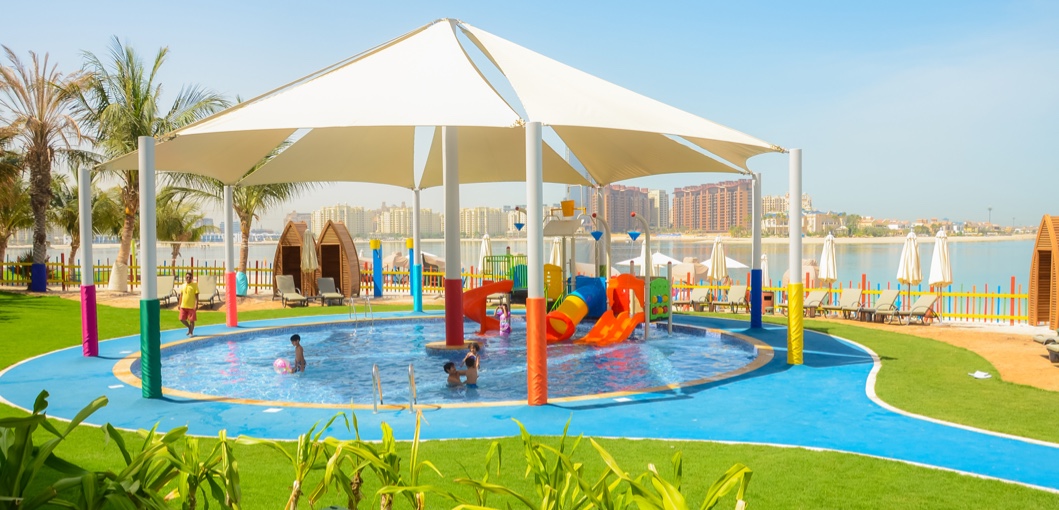 The all-new colourful Rixy Kids Club at Rixos The Palm Dubai has also just launched the UAE's first-ever amphitheatre for kids with musical and theatrical persuasions. Time to make some noise.
---
BEST FOR: ECO-EDUTAINMENT
Nobu Hotel, Ibiza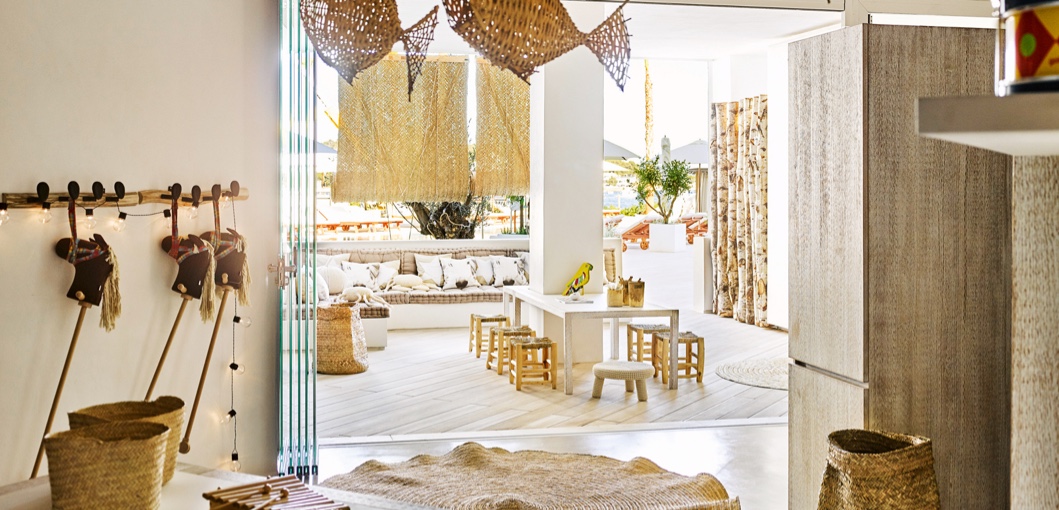 The best eco-educational kids club comes courtesy of Nobu Hotel Ibiza Bay with its focus on sustainability, eco-centric adventures and environmentally-driven activities – perfect for little eco-warriors.
---
BEST FOR: MAKING FRIENDS
One&Only Reethi Rah, Maldives
One&Only Reethi Rah Maldives' new 'Kids Buddy' programme at its KidsOnly club gives children (from 6 months to 12 years) one-on-one supervision, allowing for truly tailor-made itineraries, from beach scavenger hunts to mini golf to arts and crafts.