Slowly emerging from the sands of the eastern coast of Mexico's Baja California peninsula, Costa Palmas looks set to become the most exclusive resort experience in Los Cabos, if not all of Latin America, when the final touches are put in place in 2020. Home to the first Aman resort in Mexico (above), a Four Seasons resort and residences, a 250-berth marina, Robert Trent Jones II-designed 18-hole golf course and 18-acres of organic farms, this is luxury living at its finest.
Occupying the site of an old hacienda, Amanvari, meaning peace and water in Sanskrit, will consist of 20 futuristic two-tier villa pavilions designed by London-based architectural firm Heah & Co., all with indoor/outdoor living spaces, private pools, elevated views of the Sea of Cortes and the pared-back Aman aesthetic that make it one of the most coveted hotel brands in the world.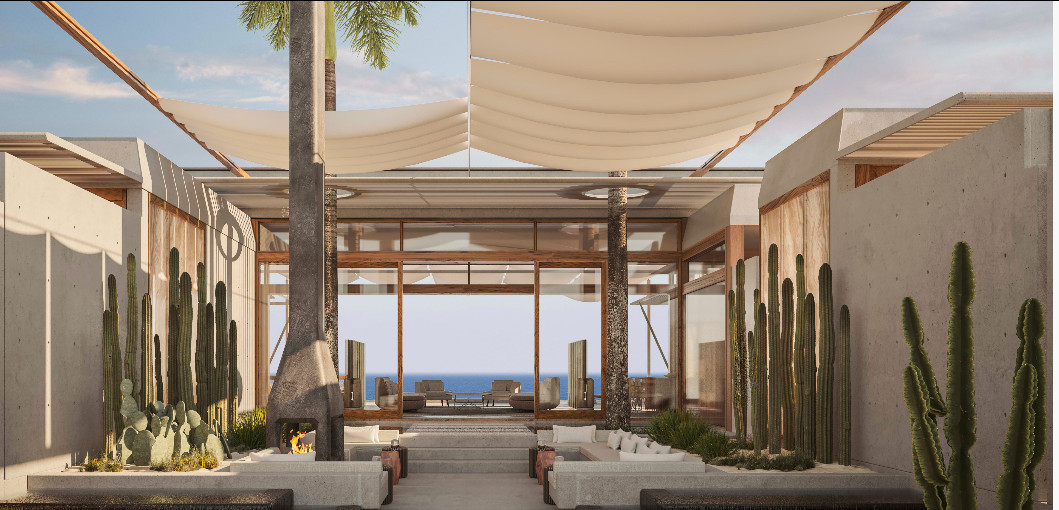 Owners of the 24 Aman Residences will get to custom-design their own four- to seven-bedroom abode, presenting a rare opportunity to put a personal stamp on Aman's signature style. A central open-sided pavilion will house three restaurants and a library lounge in addition to a 30-metre infinity pool looking out over the ocean, and an Aman Spa promises oceanfront serenity, a la Aman.
Further south along Costa Palmas' three-kilometre beach is the Four Seasons Resort Los Cabos, a marvel of minimal style open plan living, with 145 guestrooms and a spectacular collection of Four Seasons Residences with marina and beach views.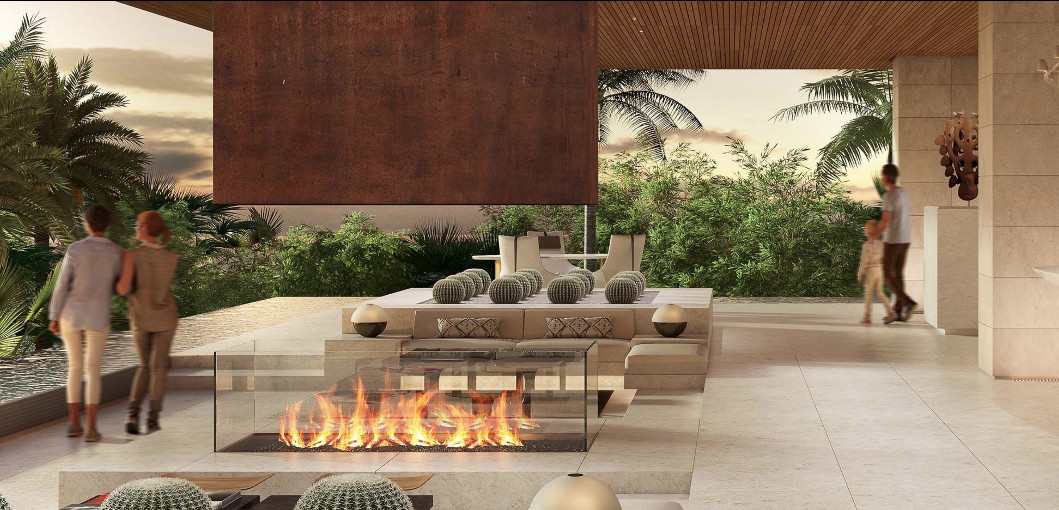 Situated on a thousand acre stretch of land sandwiched between the Sea of Cortes and the Sierra de la Laguna mountain range on Baja's East Cape, Costa Palmas is worlds apart from the built up coast and bustling scene of Los Cabos proper; a 45-minute drive from Los Cabos International Airport, or a leisurely sail away from anywhere in the world.