Fresh from a makeover fit for an A-lister, the hotel's 195 guestrooms radiate refined luxury in three unique colour palettes, with muted natural tones brightened up with floral curtains and splashes of vibrant colour via bright sofa cushions and floral displays.
Beverly Hills-based interior design firm Forchielli Glynn is behind the redesign, which blends five-star luxury with a distinctly residential feel, particularly in the 38 suites and 17 private villas, which feature generously proportioned living areas decorated with floral prints and stylish furniture; some with outdoor patios overlooking the hotel's lush gardens.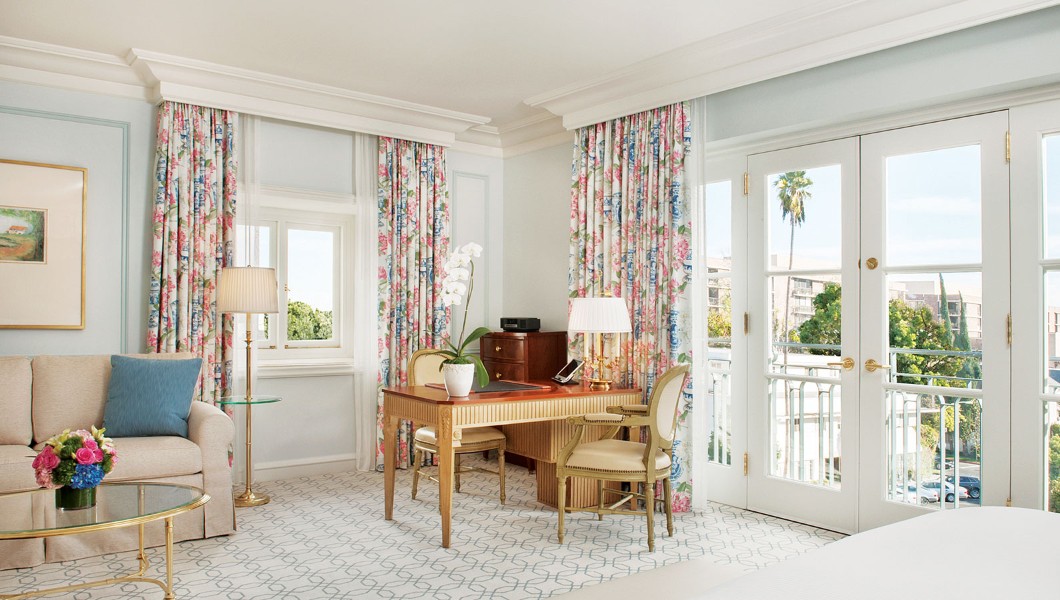 Peninsula guests have a variety of vehicles at their disposal for getting around Beverly Hills like a star, from a chauffeur-driven Rolls-Royce to a nippy Mini Cooper S Clubman. For a glimpse into a day in the life of a Hollywood A-lister, the hotel can arrange a red carpet style photoshoot in the suite, including a professional stylist, rented tux (for the gents) or ballgown (for the ladies) and a shoot with photographer to the stars, Ryan Forbes.
The luxury perks aren't limited to human guests; pampered pooches are provided with comfy beds, personalised towels and a dedicated menu with treats such as 'Brutus' filet mignon' available, and for the ultimate treat, how about a 45-minute in-room doggy massage?