1. Villa Leopolda, Cote D'Azure, France
Value: $464m
This French fancy made headlines in 2008 when it was sold to an unnamed Russian oligarch for $750 million. Alleged buyer Mikhail Prokhorov appeared in court soon after over a EUR 370 ($464 million) payment to Brazilian philantrhopist Lily Safra - but that still makes it the most expensive home in the world. The 50-acre plot was once owned by King Leopold II of Belgium and served as a military hospital during WWI. The home was also used by Alfred Hitchcock in 1955 as a set for his much celebrated To Catch a Thief.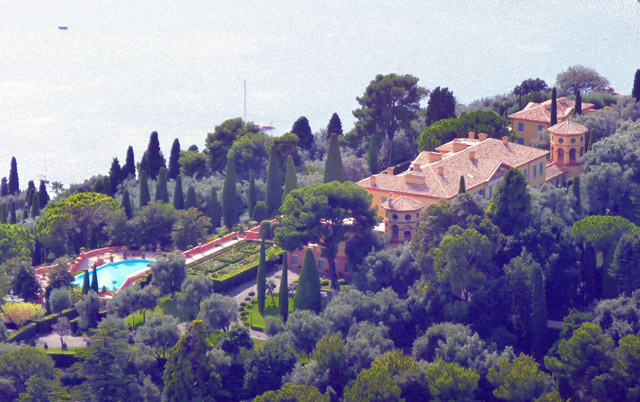 ---
2. Four Fairfield Pond, Sagaponack, New York
Value: $248.5 million
Four Fairfield Pond is the home of Ira Rennert, owner of Renco Group. The metal and mining magnate has command of this 29-bedroom home, which boasts its own power plant, according to Time. The main property boasts 39 bathrooms, squash and tennis courts, a basketball court and a 91-foot dining room.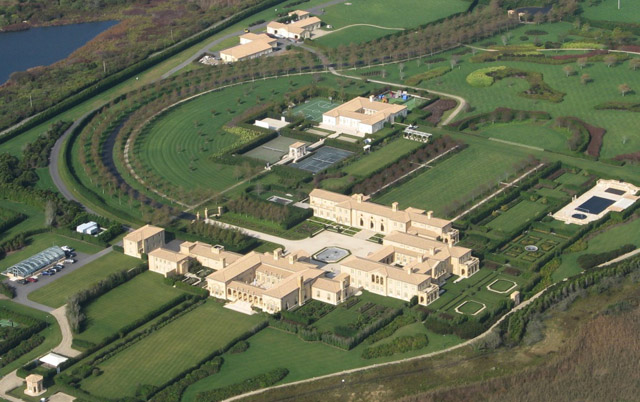 ---
3. 18-19 Kensington Palace Gardens
Value: $222 million
Lakshmi Mittal is not only the head of Arcelor Mittal, the world's largest steel manufacturer, he's also next-door neighbour to British royals William and Kate. His 12-bedroom residence has its own Turkish bath, indoor pool and parking for 20 vehicles. It's also not the only property on London's "Billionaire's Row" – take a look at who's at number 6.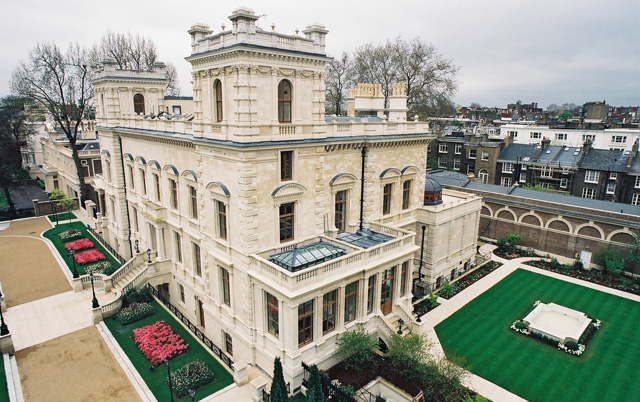 ---
4. Palazzo di Amore, Beverly Hills, USA
Value: $195 million
This 25-acre gated compound in Beverly Hills is the world's most expensive home that's currently available to purchase. Palazzo di Amore has been listed for US $195 million. The Los Angeles estate has been described as having a Mediterranean aesthetic and comes complete with its own vineyard, with views of the metropolis' valleys and cityscape. The home's main residence is over 35,000 square feet, including a finished wine cellar. The entire estate offers more than 53,000 square feet of liveable areas, with the opportunity to host events for over 1,000 guests.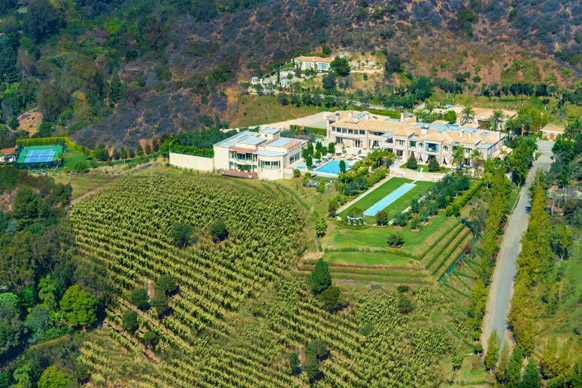 ---
5. The Manor, Los Angeles, USA
Value: $ 150 million
Built in 1988 by entertainment tycoon Aaron Spelling and his wife Candy, "The Manor" was bought three years ago by Petra Stunt (Ecclestone). Since then, she has spent US$ 20 million on refurbishments and now has 123 rooms, including a gym, bowling alley and screening room. The Manor sits within 4.7 acres of LA's most exclusive land and will be one of the most expensive homes ever sold in the US - should it meet the asking price.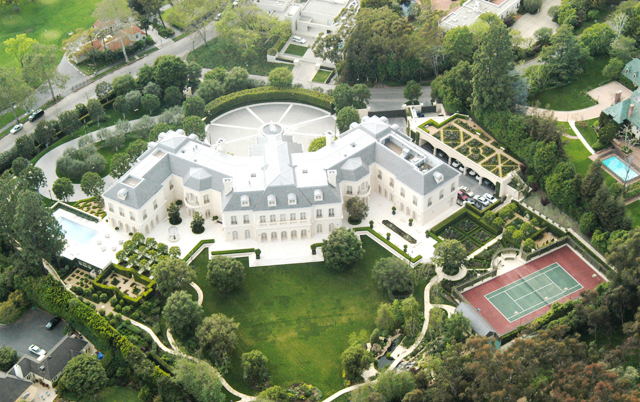 ---
6. 17 Kensington Palace Gardens, London

Value: $140 million
Russian tycoon Roman Abramovich shelled out serious money to live on London's "Billionaire's Row". The Chelsea owner has several estates in the UK capital but Kensington Palace Gardens has reportedly been treated to an underground extension that includes a tennis court, health centre and his very own auto museum.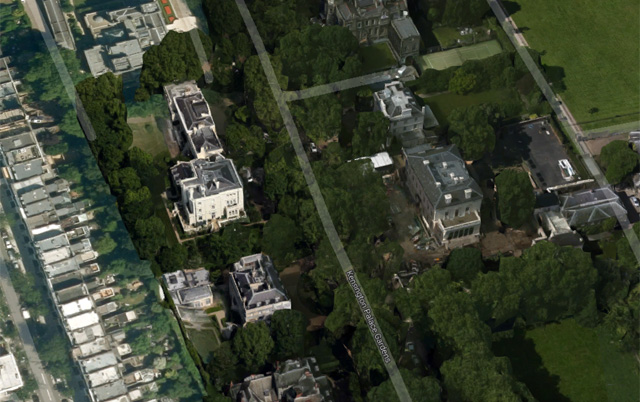 ---
7. Beverly House, Los Angeles, USA
Value: US$ 135 million
This home was one of the stars of The Godfather and also served as a honeymoon spot for John F Kennedy and wife Jackie. Beverly House includes an outdoor tennis court, swimming pool and waterfalls within the grounds, according to Billionare.com. The huge terrace seats 400, which seems like an ideal place to host a party – and so is the nightclub within the house.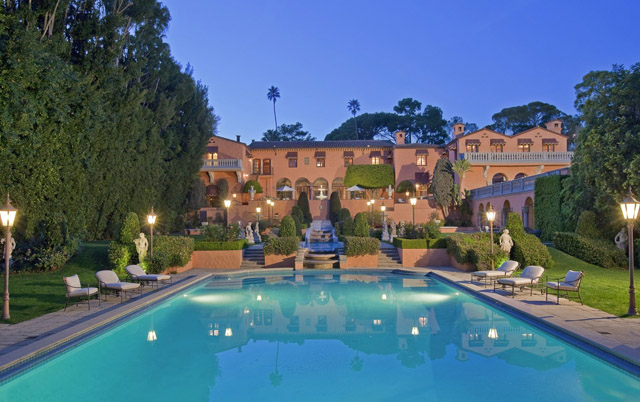 ---
8. 7 Upper Phillimore Gardens, London

Value: $128 million
Owned by Olena Pinchuk, daughter of Ukraine's second president, this property was once a prep school. Now a 10-bedroom mansion, 7 Upper Phillimore Gardens is swimming in marble, gold and priceless artworks, according to Time.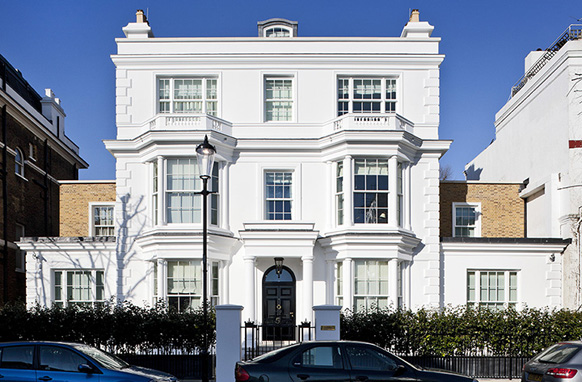 ---
9. Rancho San Carlos, Montecito, Santa Barbara, USA
Value: US$ 125 million
A 30-room colonial mansion that dates back to 1929, Rancho San Carlos is surrounded by 237 acres of land, according to Billionaire.com. The coveted Montecito address has 10 residential cottages, horse paddocks and arenas, with 100 acres of orchards. The oak-panelled main property has many English imports, including an entire whisky pub, complete with secret door.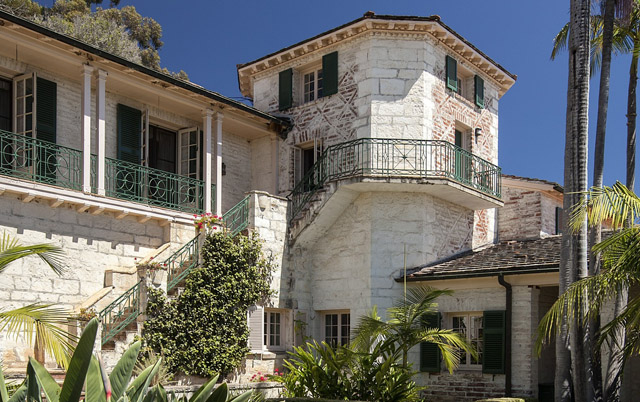 ---
10. Mountain Home Road, Woodside, California, USA
Value: $117.5 million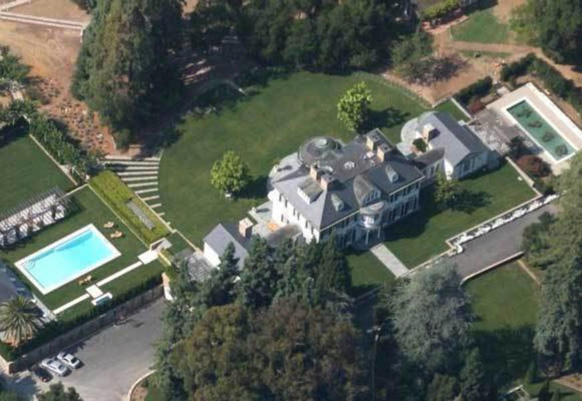 The 9,000-square foot neoclassical house is adjoined by a 1,117-square foot colonnaded pool house, a detached library, a retreat building, a swimming pool, a tennis court and formal gardens and is reportedly owned by Korean-Japanese businessman and SoftBank CEO, Masayoshi Son.
---
Honorable mentions:
---
Buckingham Palace, London - $1.5 billion
Well, it's certainly a home, but it's not likely to be on the market anytime soon. Buckingham Palace, the home of Queen Elizabeth II, was valued at roughly $1.5 billion by the Nationwide Building Society just a few years ago. The 775-room building has 52 bedrooms and 78 bathrooms.
Penthouse at the Tour Odeon Monaco - $388 million
Scheduled for completion in early 2015, the Tour Odeon Monaco will be the second-largest building on the Mediterranean coastline and home to the world's most expensive apartment - a five-floor penthouse worth $388 million.
One Hyde Park, London, UK - $103 million
Just missing the top 10, the penthouse of this Knightsbridge tower is currently the world's most expensive apartment. The Mandarin Oriental provides prospective owners with a 24-hour hotel concierge, spa and recreation facilities, parking and valet, use of a private wine cellar and room service. The penthouse apartment is also divided into two wings, known as "The City" and "The Park", connected by a 65-metre hallway. Rinat Akhmetov, worth $15.4 billion, purchased the penthouse in 2011.
No. 1, 12 Mount Kellett Road, Hong Kong - $106 million
This penthouse in Hong Kong's Twelve Peaks development was listed at $105.8 million back in August, making its the world's most expensive home per square foot, according to the South China Morning Post. The 4,600 square foot home is situated at the apex of Hong Kong's exclusive Victoria Peak, the house is selling for an incredible HK $175,000 (US $22,576) per square foot.