Brazil will not clean up the sewage-infested Guanabara Bay in time for the 2016 Olympic Games, environment officials have admitted.
The Associated Press received a letter acknowledging that pollution in Rio de Janeiro's picturesque bay would not be cleaned within the next decade, even though the summer games' sailing events will take place in that area.
The letter was a request for funding from environment secretary, Carlos Francisco Portinho, sent to Sports Minister Aldo Rebelo, which read in part:
"Even if the necessary resources to implement sanitation systems in the waterways mentioned were released. It would not be possible to plan and implement all the projects within a timeframe that would make a significant difference in the water quality in Guanabara Bay by the 2016 Olympics."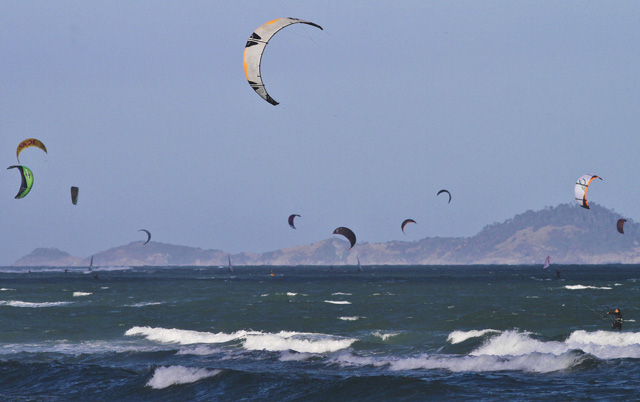 As part of its successful 2009 Olympic bid, Brazil had promised the city's waters would be clean, but analysis by AP shows pollution currently far exceeds Brazil's accepted limits.
It is believed that the polluted water is a risk to athletes involved with sailing events, since exposure to faecal matter can lead to Hepatitis A, cholera and other ailments.
According to the government's own State Institute of the Environment (INEA), 34 percent of sewage from the city's 12 million inhabitants flows untreated into local rivers and nearby popular beaches. This includes Copacabana, where 400,000 will arrive for next month's FIFA World Cup.
It has been widely reported that the stench of raw sewage greets new arrivals at Rio de Janeiro/Galeão International Airport, which is also raising alarm bells for visitors.
INEA advises that 12 beach spots in Zona Sul are unsafe due to polluted water. The area contains Rio's most affluent and tourist-friendly neighborhoods.