Despite being one of the most iconic and obsessed about destinations in the world, the summit of Mount Everest has only ever welcomed a handful of 'guests'. It's estimated around 4,000 people have ever summited Sagarmāthā (the mountain's Nepalese name) but far fewer have floated above it.
One-of-a-kind experience curator If Only is claiming its balloon expedition is truly unprecedented, but can be experienced for $2,607,500 per person, meaning a minimum spend of $5,215,000. The trip is helmed by veteran pilot Chris Dewhirst who, along with a small team of adventurers, will take you well beyond the mountain's 8,848 m (29,029 ft) height for a day trip over Everest and the Himalayas.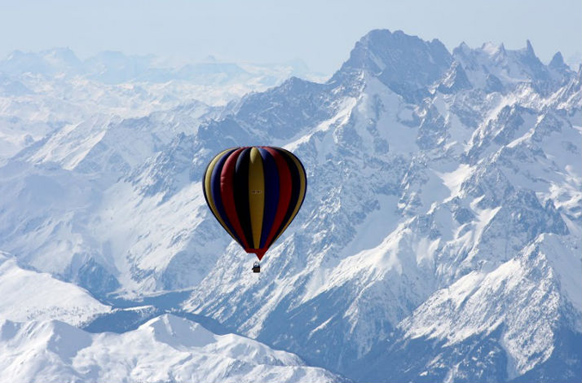 "This is not only a remarkable endeavour, it is also an invitation to join one of the most elite fraternities on Earth," reads the invitation from If Only. "Chris and his team were the first and only people to accomplish this feat - you could be the next. This is your opportunity write your own chapter in the annals of daring human feats and exploration," it continues.
Not even the likes of Shackleton, Livingstone, and Hillary had the opportunity to take in the most incredible 360-degree vantage point on the planet, and the opportunity is open to anyone with a decent level of physical and mental fitness. The trip requires enthusiasm, determination, and preparation, according to Dewhirst – along with several million dollars.
At least you're in safe hands. In November 1991, Dewhirst piloted the first hot air balloon over Mount Everest, which was detailed in National Geographic's "Ballooning Over Everest" documentary.