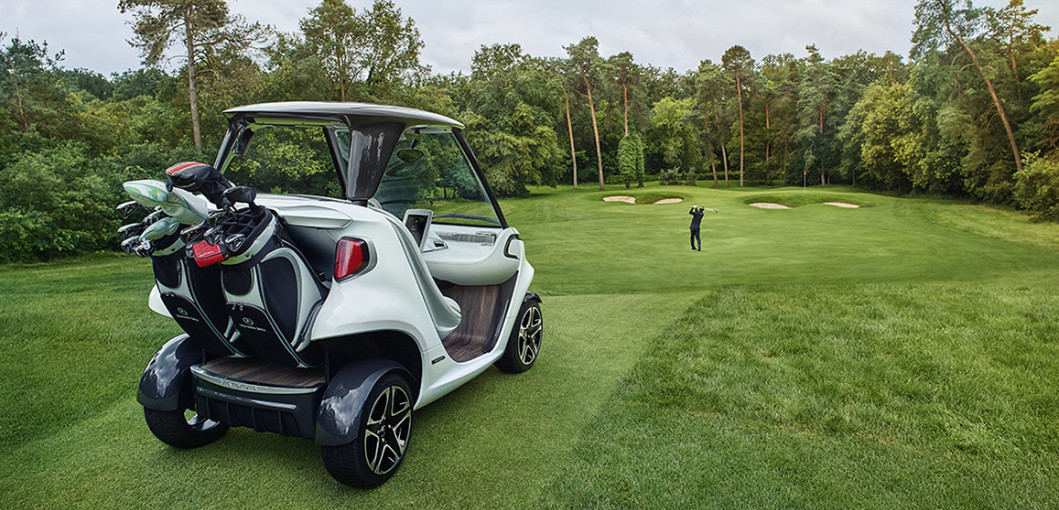 The Mercedes-Benz Style Edition Garia Golf Car
Mercedes-Benz has already swung toward land and sky with various luxe collaborations, but the German brand can now be found on the golf course. The Mercedes-Benz Style Edition Garia Golf Car could be the world's most premium golfing accessory and neatly transitions the automaker's cutting edge design to suit a round of 18. "We have reinvented the world of the golf cart with our Mercedes-Benz Golf Car," claimed Gorden Wagener, Head of Design at Daimler AG. "Mercedes-Benz stands for modern luxury, and golf is an authentic part of that theme. Transferring our automotive design idiom to the Golf Car is therefore something quite natural, and in doing so we have created a product that is both sensual and pure."
The Laird Hamilton Golf Board
Golf was never the chicest of pastimes, unless you were particularly into Argyll vests and flat caps. But the sport has enjoyed something of a renaissance in the past decade with younger, trendier pro players and participants. It seems there's no let up on style with the introduction of a new golf cart, of sorts. The GolfBoard is a US $6,500 battery-powered four-wheeled device that can cruise at speeds of up to 19kph. The board is the brainchild of legendary big wave surfer, Laird Hamilton and 81-year-old businessman Don Widman who claim that now "getting from one shot to the next is just as fun as hitting a great drive or approach shot".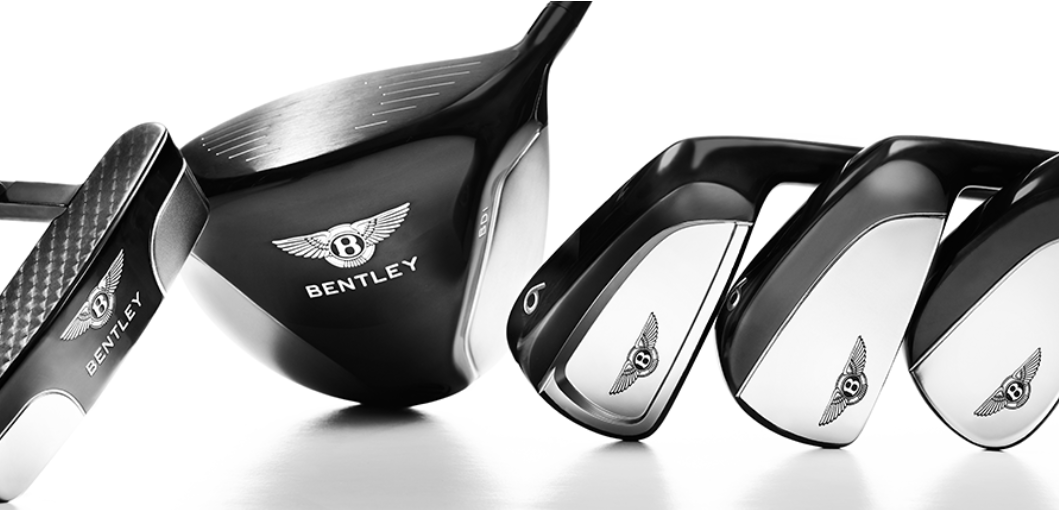 The Bentley Club Collection
Bentley is finally flaunting its engineering prowess on the golf course with a comprehensive range of golf clubs and accessories. The 96-year-old carmaker is flogging the Japanese-made clubs for a pretty penny, with a fully tricked out set reportedly selling for almost US$100,000. A base figure for a set of eight irons, however, is priced around $3,500. Expensive, but research shows that 80% of Bentley owners play the game – so why not have the clubs to match the car?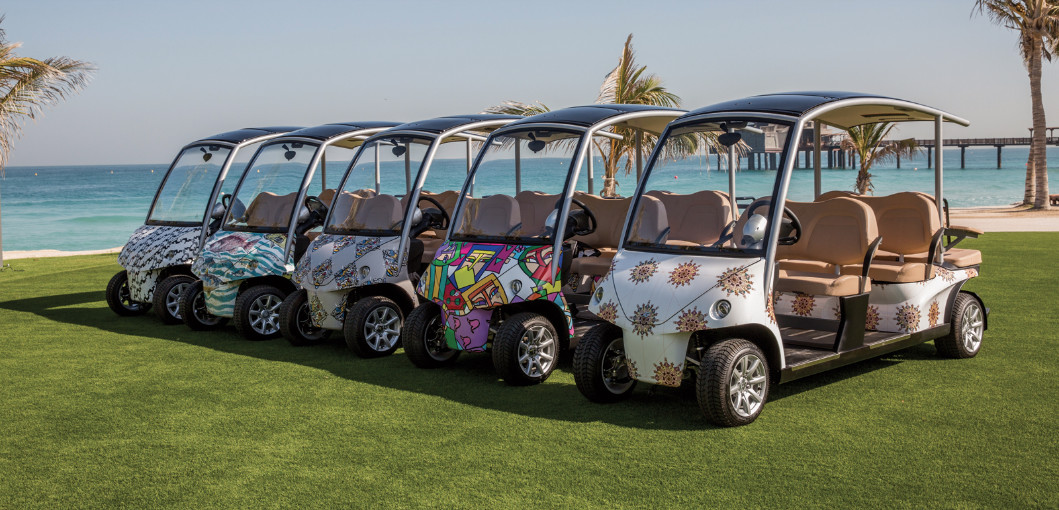 The Jumeirah Golf Buggies
This one involves a trip to Dubai, but since the UAE is burgeoning as a top golfing destination, that may not be a terrible idea. Hospitality group Jumeirah has partnered with Dubai Culture unveil 101 luxury golf buggies featuring "inspirational" Arabic artwork, courtesy of four female Emirati artists and one UAE-based artist. The golf buggies have been designed exclusively for Jumeirah by Danish manufacturer Garia and are 100% electric - utilising wind turbines to generate 39% of the power required for the vehicles' construction. Each buggy is comprised of more than 1,700 pieces, but if you don't read Arabic then you may need some help with the translation of some of the motifs.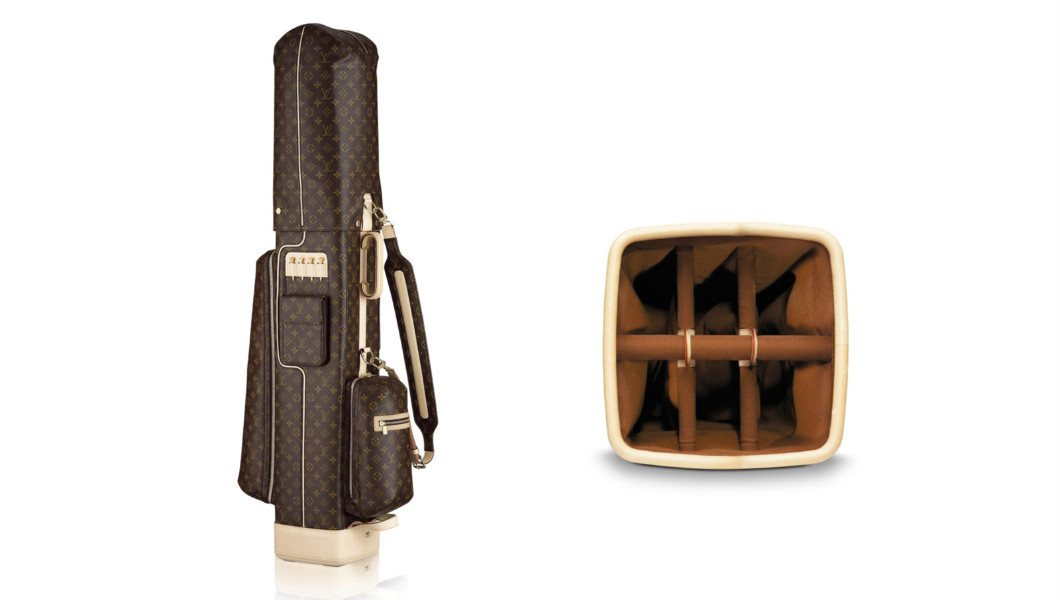 The Louis Vuitton Golf Bag
We should probably make this clear. Owning a Louis Vuitton golf bag will not improve your game – not a single jot. But if you can spare US$13,800, then you may as well look dapper out on the course. "This elegant and particularly sturdy golf bag can hold a full set of clubs," boasts the fashion label's website. Well, that's handy. Aside from the clubs, each bag has space for a change of clothing, umbrella, and balls.