In fair Verona we lay our scene: at three-and-a-half years old Matteo Manassero began swinging clubs at his local driving range. Then it was just a few short years before his tutelage began under Franco Maestroni, at the nearby Gardagolf Country Club in Brescia.
Fast-forward a decade and a half, and the 21-year-old became the youngest winner of the British Amateur Championship after cleaning up at the Castellò Masters with a four-shot clear victory - at just 17. He was also the first teen to win thrice on the European Tour.
Since then he has been placed among the world's top 50 best golfers, and with quite a fan base, considering his social media following. Now, Manassero prepares to dominate the fairways during the 10th Abu Dhabi HSBC Golf Championship (January 15-18) at Abu Dhabi Golf Club. Before he returns to the Emirates, we asked him for his top golf destinations around the world.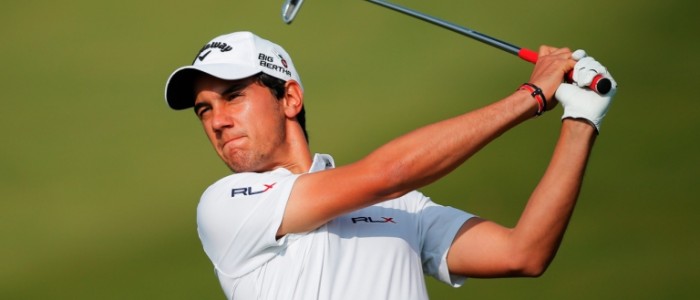 Matteo's top courses:
1. Augusta National Golf Club, Georgia, USA
2. The Old Course at St. Andrews, Scotland
3. The National Course at Abu Dhabi Golf Club, UAE
4. GardaGolf Country Club, Royal Park, Italy
5. Olgiata Golf Club, Rome, Lake Garda, Italy
6. San Domenico Golf, Puglia, Italy
In his own words:
"Augusta (pictured below) is such a unique course, the Masters is the only Major with a permanent home and that is just one of the many things that makes it so special – it is a bit like Wimbledon. Playing there as a 16-year-old was so amazing and I will have those memories forever.
I love playing links golf, so pretty much all the Open venues for their challenges and seaside locations. The Old Course at St. Andrews is obviously very special in terms of its history and atmosphere.
The National at Abu Dhabi Golf Club – I love playing there and the 2015 Championship will be my sixth time playing there so even at my age I feel like we have long history together! The course suits my game and Abu Dhabi feels like my second home these days.
In Italy it is hard to pick only one or two so definitely my home course GardaGolf Country Club, Royal Park where they played the Italian Open, Olgiata Golf Club in Rome and San Domenico down south."