Golf just got greener at Sofitel Dubai The Palm Resort & Spa, where standard golf balls have been replaced by 100 percent biodegradable 'Ecobio' golf balls.
The new balls have been certified as safe to all plant and marine life, which is just as well since the hotel has launched a new golf experience where the ocean becomes the driving range, complete with markers to track disance.
No matter how many balls are pinged from the Blue Flag beach into the Gulf, the projectiles will begin dissolving as soon as they are submerged into the water, with the internal core being released as fish food.
"The ocean is the perfect expanse in which to drive golf balls, and supports our living values of environmental sustainability through Ecobio balls," explained recreation manager, Eugene Swart.
"So while you're enjoying a challenging game of golf, you are also providing food for our local marine life. Even if you're not a golfer or the next US Masters champion, you can still enjoy a fun game of golf by the beach," he added.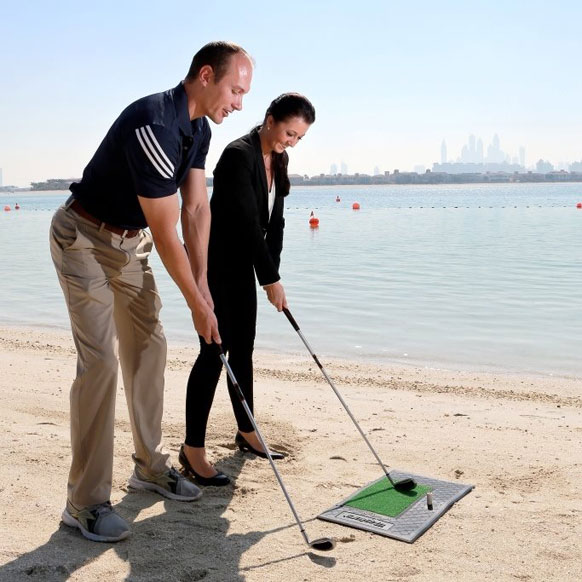 Prices range from AED 30 for three balls to AED 650 for every 100 balls, with teens receiving a 20 percent discount.