The affluent and well-travelled jet setter has the option of a number of agencies and operators that offer totally bespoke, over-the-top and unexpected travel experiences with personal, 24-hour one-on-one service. What sets Escapes apart?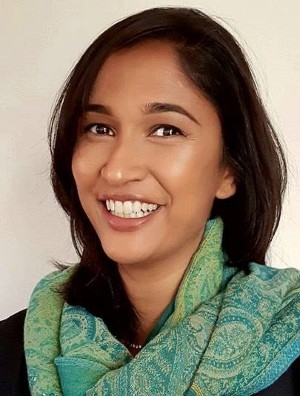 Our team is comprised of people who are travellers themselves and include members who share the same travel style and privileges as our target audience. There are many experiences that are marketed as unique, but are actually relatively common within the world of high-budget travel. We want to be on the leading end of offering truly new experiences as well as using our relationship with clients to ensure that they are both one of a kind and tailored to them. We understand our clients and know that it's not simply about extravagance; discretion and exclusivity are keys to our company culture. We look to offer a personal experience from start to finish, getting to know a client and what they want from their vacation whether it be having dinner in the home of a local to a special curated birthday trip that gives them access to famous landmarks.
What goes on behind the scenes at Escapes?
The team is passionate about travel and dedicates a lot of their time to research and finding all the hidden gems. The pride and joy in their work comes across in their discussions with clients and their personal experiences can make the difference between the client choosing a run-of-the-mill package and a vacation where memories will be made. The team has personal in-depth knowledge of over 150 countries across the globe, and we continue to explore new cultures and destinations to inspire our clients.

Many of today's most discerning travellers and high-net-worth individuals have standing relationships with exceptional concierges and personal travel agents who they are comfortable with and know their travel style – are you offering any incentive to make the move to start that relationship afresh with your new agency?
We have been privileged to have grown through word of mouth, and our clients have been pleased to recommend us to their family and close friends. Once our clients have experienced our services they remain loyal to us, and they appreciate the attention to detail and level of communication that we offer. Our clients are used to the highest standards and they prize the creativity and the level of research and planning that goes into a trip to allow them access to different ways to explore a destination.
Can you share a couple specific, outlandish money-can't-buy experiences that went well beyond what is within reach to most travellers? For example, luxury travel service Knightsbridge Circle arranged for the Pope to perform a vow renewal for one of their clients; Quintessentially was able to close the Sydney Harbour Bridge so a client could propose on it.
One of our core principles is that we value the privacy of our clients so we do not wish to reveal the details of particular trips. Suffice to say that our itineraries have included things such as chartering a 19th-century boat for the experience of sailing into Sydney Harbour in the same way as the first British settlers, followed by a day on Shark Island with indigenous Australians. We also like to gift mementoes particular to a trip, whether it is a unique piece of regional art, or flowers collected from each day of the journey and pressed into a collage.

Being based out of the GCC region, are you looking to attract primarily clients from the region, or are you positioning Escapes to become the go-to for HNW individuals around the world?
We're open to clients from across the globe. Initially we focused on the GCC market as the demand for luxury travel is growing here and also there is an appetite for exploring. The GCC is also an ideal gateway that provides easy access to places in Asia and Europe as well as all flights that depart to other destinations across the world.
Are you offering any sort of fixed-rate or membership concierge services beyond the à la carte bespoke travel coordination?
Currently our concierge services are available to those who book their travel services through us.