1. THE INDIAN OCEAN IDYLL: CONSTANCE HALAVELI MALDIVES
Floating in the North Ari atoll and shaped like the curved Maldivian boat Dhoni, Constance Halaveli Maldives is as close as it gets to paradise, especially if you stay in one of the resort's gorgeous over water villas. Suspended on stilts, with a sun terrace and private plunge pool, these elegantly styled villas offer the utmost privacy and seclusion to while away the time at your leisure and pleasure – perhaps venturing out to sample a regenerative massage or facial at U Spa by Constance, where signature therapies are accompanied by a range of treatments and products from the celebrated Valmont brand, or heading out to explore the sublime diving spots in the North Ari Atoll, spotting manta rays, whale sharks or dolphins. However you choose to spend your time in the Maldives, as a member of the Leading Hotels of the World, you can be assured first class service at Constance, in truly spectacular surrounds. The island resort's refined all-inclusive package, curating all the premium services of the hotel, only makes the experience all the more relaxed.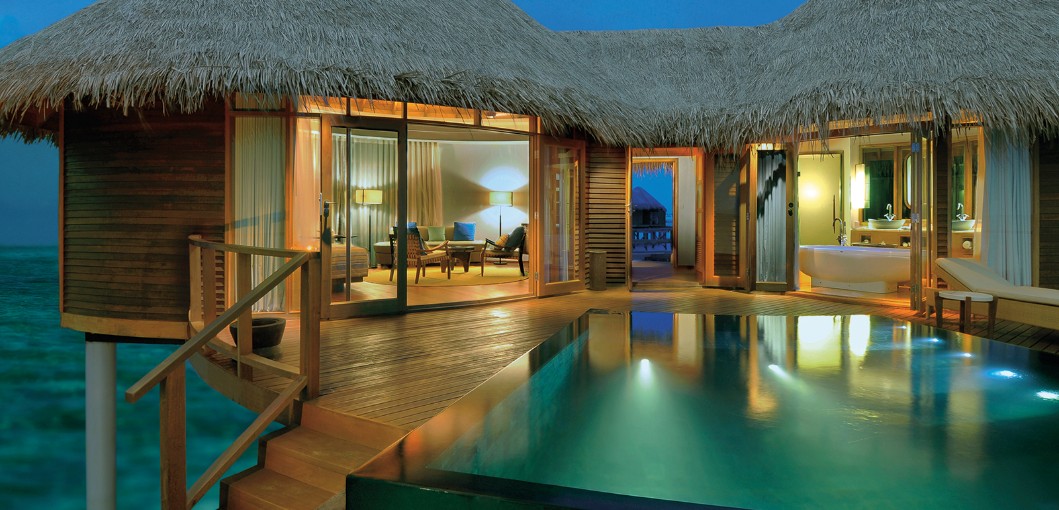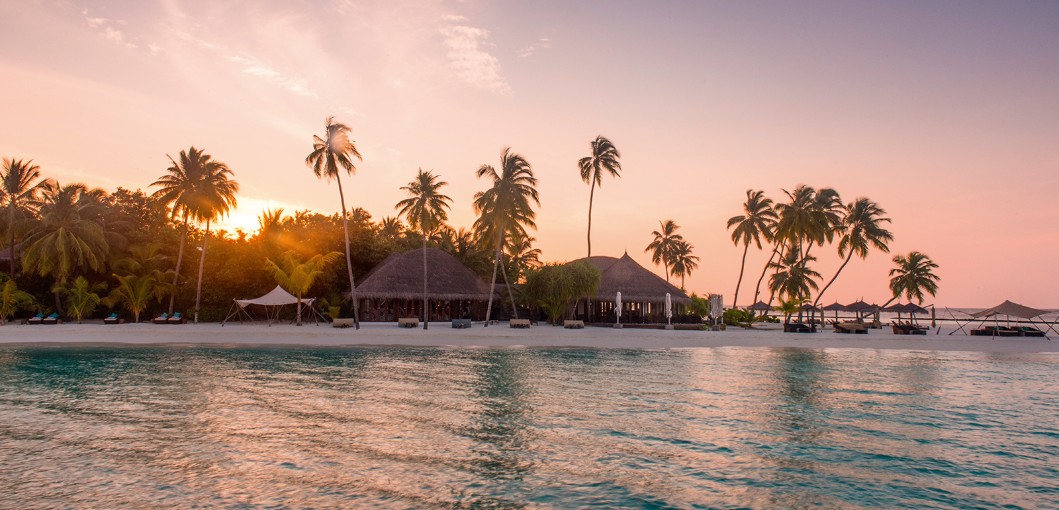 PRICE: Double Water villa from US$825 per night/ Double Beach villa from $870 per night on a bed and breakfast basis for a five-night stay
AVAILABLE: Depending on the season. Stays must be booked at least 60 days in advance
www.constancehotels.com
---
2. PARADISE FOUND: PARADISE BEACH NEVIS
In the tropical island realm, paradise is a term as liberally applied as sunscreen, though Paradise Beach Nevis, a luxurious and secluded collection of seven private villas on the Caribbean island of Nevis, is as close as it gets. With three- and four-bedroom private thatched villas complete with butler, concierge, Hermès amenities and private chefs, these beautiful Small Luxury Hotel of the World abodes are ideal for a luxe-family getaway. Imagine watching the kids frolic in the sand as you soak in your own private pool, the scent of local seafood wafting from the gourmet kitchen? Or spending days exploring the unspoilt natural beauty and wildlife on Nevis, named by early Caribs as "Oualie" or "Land of the Beautiful Waters", horseback riding or even hiking up to Nevis Peak, or simply lazing around the villas, which feature breezy interiors, vaulted ceilings and glass walls that open onto the gorgeous ocean or garden views. And if it's not already enticing enough, Paradise Beach Nevis is offering an additional two nights stay for those booking five nights, allowing you to make a week of it.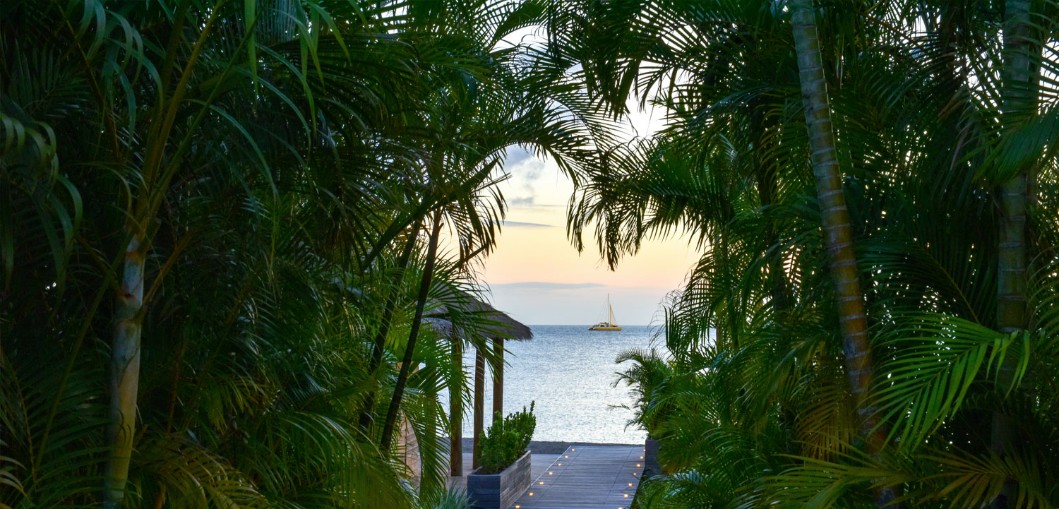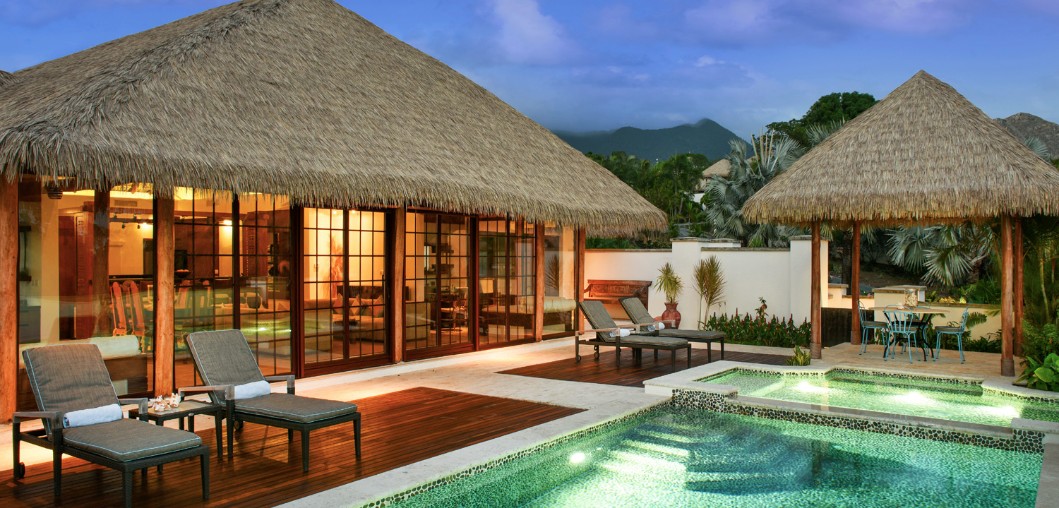 PRICE: Rates start at US$3,390 for a three-bedroom villa per night
AVAILABLE: For stays until April 30th, 2017 (excluding two-bedroom villas)
Quote: WR17
www.paradisebeachnevis.com
---
3. GALAXY GETAWAY: KAMEHA GRAND ZÜRICH, SWITZERLAND
German artist and adventurer Michael Najjar is striving to be the first civilian artist to travel to space, tipped to be one of the pioneer astronauts to do so with Virgin Galactic. If you too, share his passion for intergalactic travel, an overnight stay at the Kameha Grand Zürich could just be the next best thing. Inviting plucky guests to live out Najjar's motto: "Everybody needs space", the "Galaxy Getaway" package includes a night in the hotel's fifth-floor Space Suite, a 115-sqm suite designed by Najjar himself, with outer space furnishings setting the scene, including a floating cosmonaut bed, pictures of galaxies, hovering astronauts and models of rockets. There's even original works by the artist on the walls and a Hubble telescope to gaze the galaxy view on the suite's ceiling. Along with a stay in the incredible Space Suite, guests are also booked into an adrenaline-rushing, one-hour training session in an A320 in-flight simulator, and taken to Berlin for the exclusive opportunity to meet Najjar at his studio. The take homes include a new perspective of humanity's future in space in the form of Michael Najjar's book, personally signed by the author, along with a piece of designer art. The stay also includes a hearty buffet breakfast – space travel works up an appetite apparently.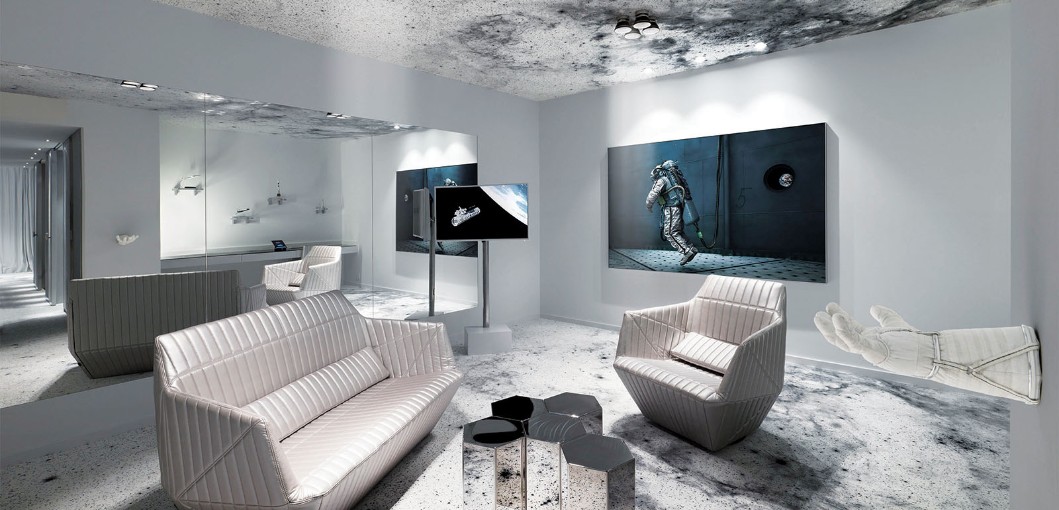 ---
4. ALL ABOARD THE GOURMET TRAIN: PRESIDENTIAL TRAIN, PORTUGAL
Her Majesty the Queen Elizabeth II, Pope Paul VI – these are just some of the famous passengers who have travelled aboard Portugal's dearly loved Presidential Train. Magnificently restored in 2010, the marvellous vintage train now offers one of the most original and atmospheric ways to travel through the countryside – especially during May when Six Senses is offering a series of exclusive gourmet-focused trips. Guests travelling on board the train for the three-day, all-inclusive journeys are set for spoiling of the gourmand kind, with dinner at Pedro Lemos in Porto, the city's hottest new Michelin-starred restaurant, followed by an overnight stay at the InterContinental Palacio das Cardosas hotel in the historic part of town. Day two begins with a three-hour journey departing from the beautiful São Bento Train Station, with a four-course organic, locavore menu served on the way to Quinta do Vesúvio, where guests will taste the region's finest Ports. Later in the afternoon, guests will arrive to the stunning, 19-acre Six Senses Douro Valley, set in a UNESCO World Heritage valley on the River Douro. Sample some vintages from the world's oldest demarcated wine region that evening and the following day over lunch at DOC – Michelin-starred chef Rui Paula's spectacular riverside restaurant. After a leisurely few hours, it's back on board the Presidential Train and to Porto for dinner at O Gaveto, a traditional fish restaurant, with another overnight stay at InterContinental. Along with all the gluttony, there's also some private tours of Serralves Museum, Portugal's first modern art museum, and Casa da Música, Portugal's most celebrated concert hall.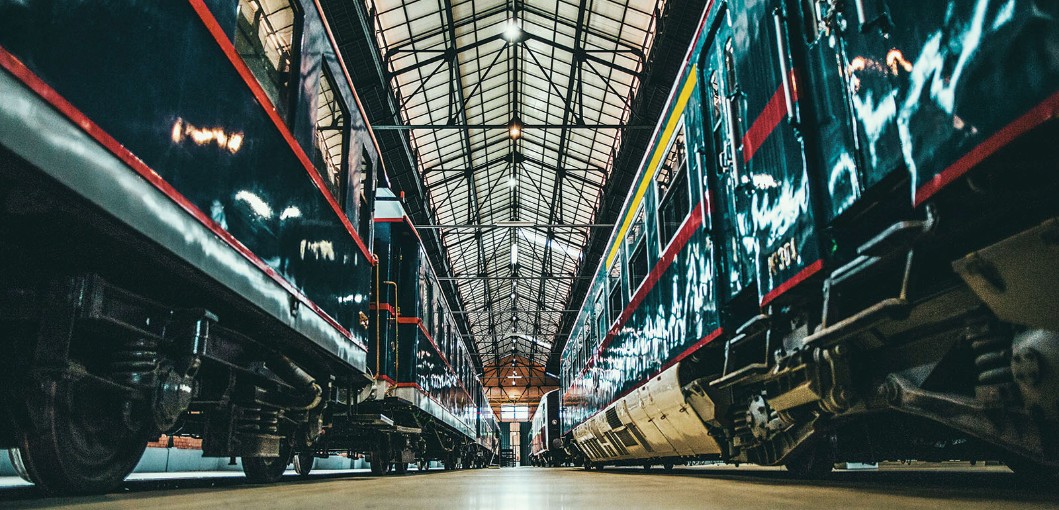 ---
5. THE SPY WHO LOVED THE FRENCH RIVIERA: HÔTEL MÉTROPOLE, MONTE-CARLO
James Bond certainly clocked up his fair share of air miles travelling to exotic locations, but it's fair to say none are as glamorous as Monaco. The second smallest country in the world featured regularly in some of the most iconic classics, from Never Say Never Again and GoldenEye – so where better to live out those dormant James Bond fantasies than in the Principality? With glamour front of mind, the "GoldenEye Experience" at the Hôtel Métropole, Monte-Carlo is your passport to pure, unabashed Bond behaviour, which begins with a private tour of the Casino de Monte-Carlo (Bond's favoured stomping ground) and continues with a helicopter journey and an indulgent lunch at Yoshi, the only Joël Robuchon Japanese restaurant in the world. In the afternoon, there's time to explore the French Riviera in an Aston Martin, and decamp back to the Suite Carré d'Or to relax with a "duo" massage. The 150-sqm suite, with its grand marble and gold bathroom and terrace, is your personal apartment for the evening and for any whims during your stay, there's a butler on hand to take care of every last detail including the special delivery of a complimentary tuxedo and evening gown, ready for the night ahead. Once glamorously attired, the evening begins with Bond-style cocktail – a "Vodka Martini, Shaken, Not Stirred" followed by another exceptional Joël Robuchon meal on the Suite Carré d'Or's iconic terrace, which offers an enchanting view of the Monte-Carlo Casino, its gardens and the Mediterranean Sea. After a heady night spent in Monaco's casinos, the opulent experience rounds out back at the hotel, where you can retreat to Suite Carré d'Or with a bottle of Bollinger and rose petals – a fittingly Bond finale.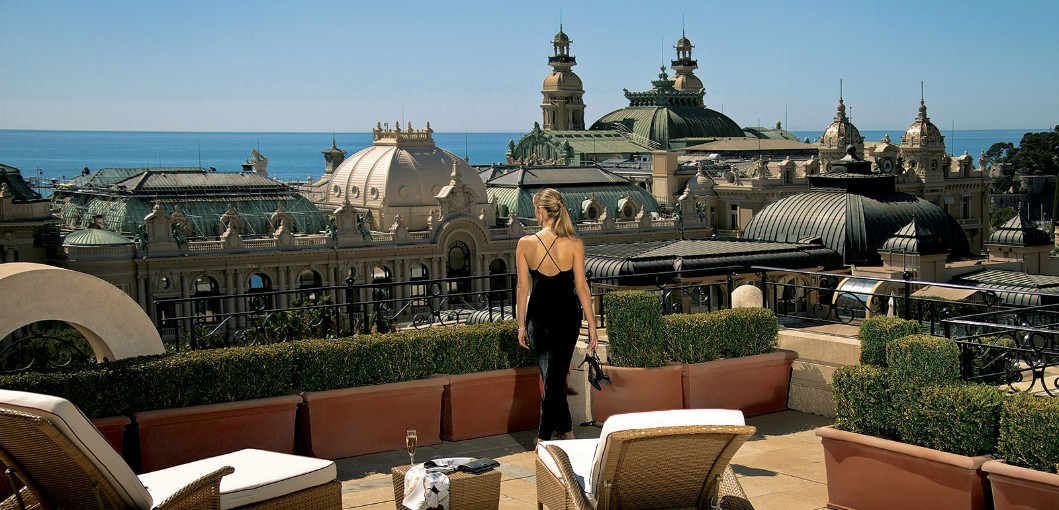 PRICE:
The "GoldenEye Experience" is priced at €11,000 (US$11,873)
AVAILABLE:
from now, excluding F1 Grand Prix dates (May 25th-28th)
www.hotelmetropole.com
---
6. LIFE IS SUITE: HYATT REGENCY LONDON, THE CHURCHILL
Hyatt Regency London - The Churchill has partnered with one of the world's most iconic department stores, Selfridges, to celebrate the launch of its beautifully refurbished suites. The "Life is Suite" package includes a chauffeur-driven transfer from a major London airport to the hotel, accommodation in a newly refurbished Regency Executive Suite, VIP welcome amenities including a bottle of champagne and access to Regency Club. Recharge with a full English breakfast in The Montagu before being whisked away to the renowned Selfridges store for a personal shopping experience and bespoke tour of Selfridges, with your purchases delivered to the hotel and complimentary Fast Track VAT.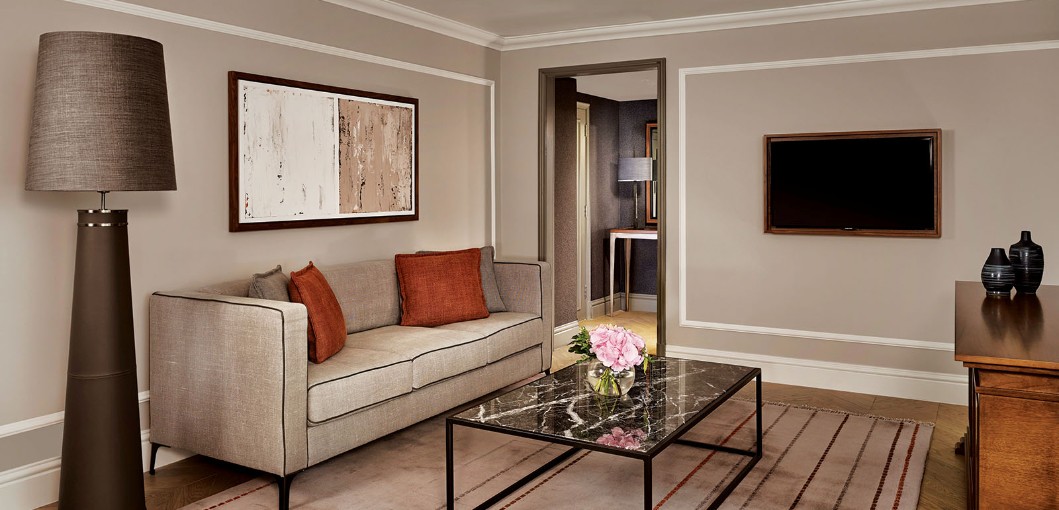 PRICE:
"Life is Suite" starts at £1,050 (US$1,301) per night
AVAILABLE:
Reservations require a minimum two-night stay for a maximum of two adults. Stays are subject to availability and must be made 72 hours in advance.
www.londonchurchill.regency.hyatt.com
---
7. EAST END LUXURY: ANDAZ LONDON LIVERPOOL STREET, UK
Thinking of a jaunt to London? Located in the heart of the city's edgy east end, Andaz London Liverpool Street hotel is the ideal location just a short amble from The Tower of London and St Paul's Cathedral, and bordering creative Shoreditch, lined with boutiques, markets and nightlife hotspots. Staying in a luxe Andaz Suite –stylish abodes with Eames furniture, super plush beds, Yukata bathrobes, slippers and upscale bath amenities from local perfumer T London – the package also includes a full English breakfast buffet in the Grade II listed 1901 restaurant.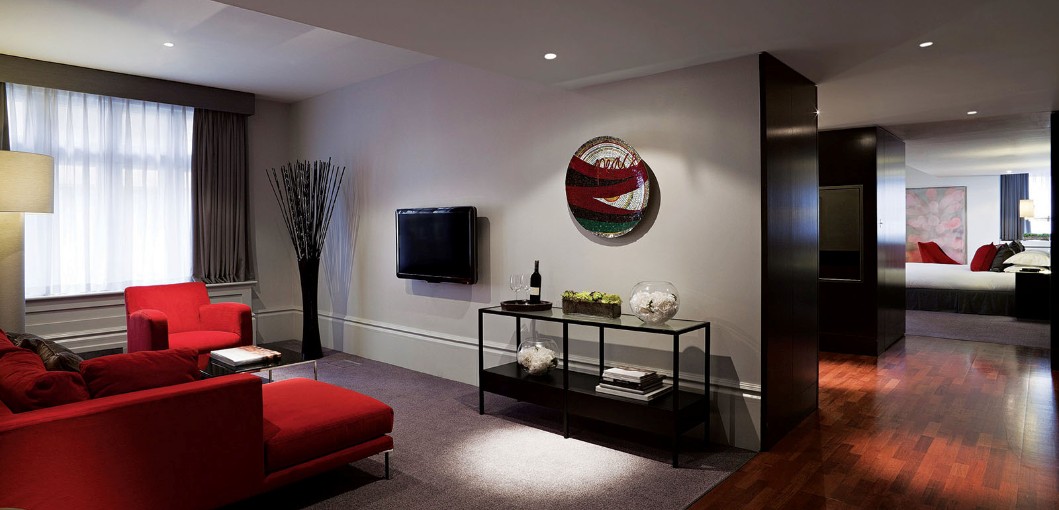 ---
8. DETOX IN SWITZERLAND: KURHAUS CADEMARIO

Overlooking the panorama of the beautiful Lake Lugano and the majestic Malcantone mountains, Kurhaus Cademario has been a haven of wellbeing for more than a century, with a 2,200 square metre DOT.Spa designed to leverage and integrate the five geomantic elements that rule the Earth: water, wood, fire, earth, and metal. Now, guests can embark on a comprehensive "Detox Week" package that encompasses full-board and a seven-night stay along with Basic Cure Detox à la Keller. Treatments include a full body peel for fabulous skin; a draining and purifying body-wrap or mud with plantar reflexology; full body lymph drainage to enhance the effects of the Proshock treatment and to cleanse the body of unwanted elements; colon hydrotherapy; facial cleansing with peeling, detox mask and massage, and a 50-minute tailor made massage. Along with complimentary alcohol-free beverages from the minibar (refilled daily) and take-home Detox tea, it's an experience sure to set you on a wonderful path to wellness.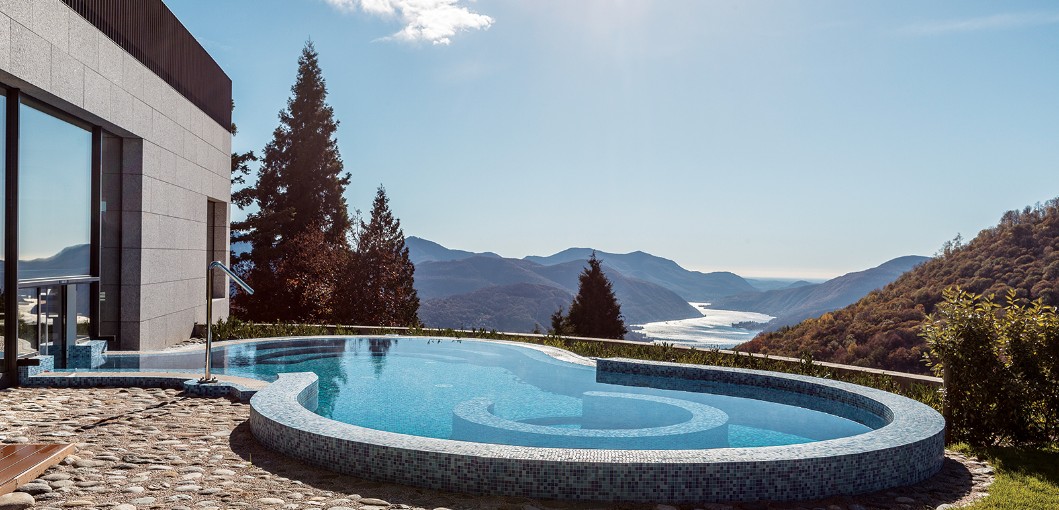 PRICE:
"Detox Week" package from CHF 1,855 (US$ 1,867) per person in double room and CHF 2,100 ($2,114) per person in a single room
AVAILABLE:
Now
www.kurhauscademario.com