By some definitions Las Vegas is already an oasis in the desert – albeit a very loud, neon one. From this April, Nevada's Sin City will be spruced up with some greenery in the form of The Park, which will serve as the pathway to the new T-Mobile Arena.
Located between Monte Carlo Resort and Casino and New York-New York Hotel & Casino, The Park has been designed to provide a respite from the hustle and bustle of The Strip and will double up as a social space, with its own dining destinations.
MGM Resorts partnered with landscape design firm !melk for the project, with the shared goal of creating a space where a desert landscape and modern design work together. Notable features include the large shade structures, theatrical lighting, dynamic water features and meta-quartzite stone sourced from a local quarry.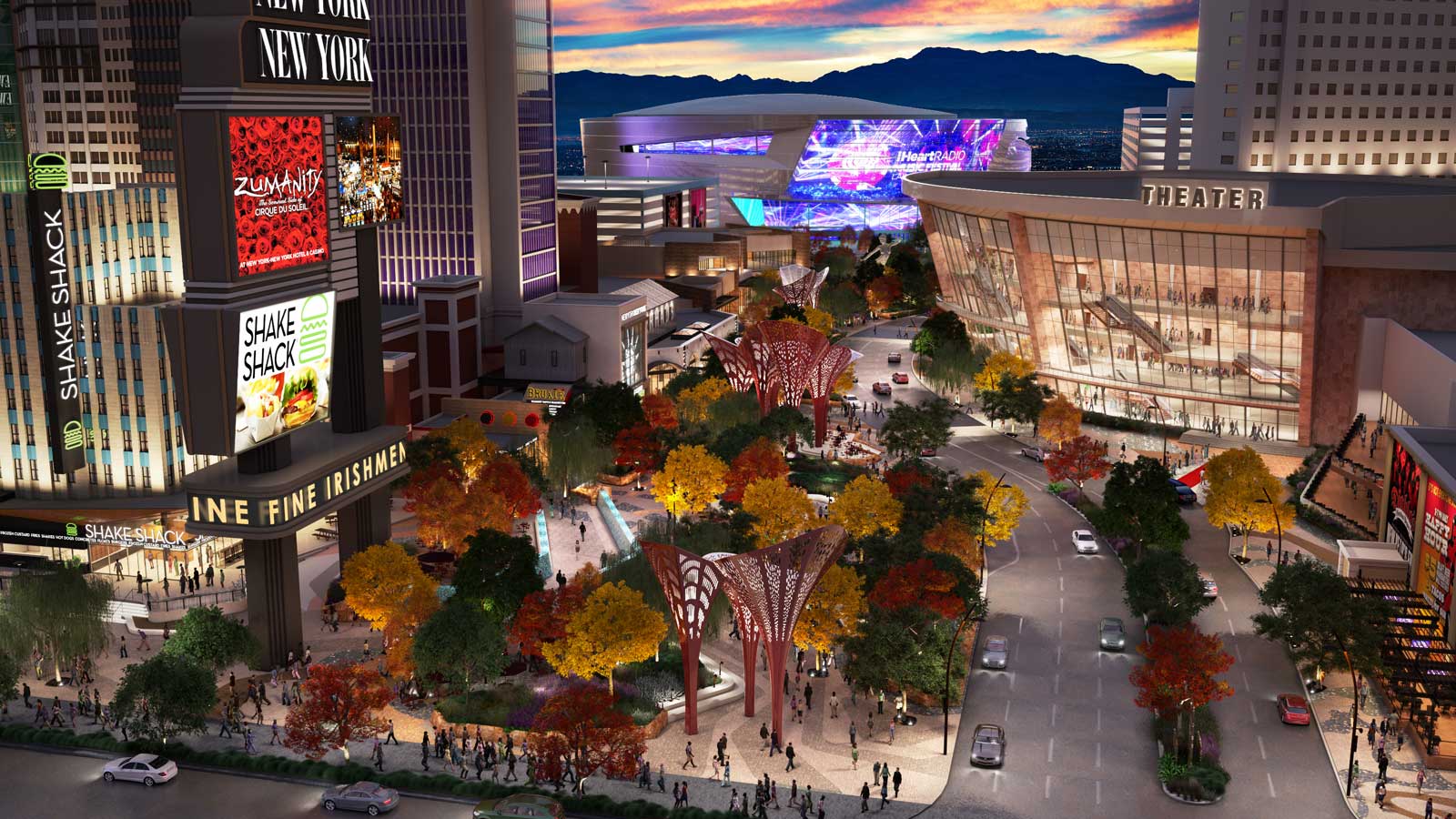 The team from !melk took most of its inspiration from the surrounding Mojave Desert and the geology of the area, contrasting the brash lights of The Strip. The desert trees that have been selected include acacias and honey mesquites, which will provide shade. The trees are already being grown in nurseries throughout the southwest and will be fully mature on arrival.
Water features throughout The Park will include the double water wall, which will stand at 8-feet at its highest point. Guests will be able to stroll through it and enjoy the low water tables, programmed to bubble and splash around the clock.
Quick facts about The Park:
– More than 200 mature trees and 3,000 ground covers will give The Park its look
– Two water walls, inspired by the Nevada desert's natural springs, will serve as a pathway
– New restaurant and bar openings will turn The Park into a new dining destination