FROM TAHITI TO THE WORLD
Surfing waves was part of Polynesian culture centuries before it became a pro sport in the 1970s. British explorers observed the pastime off the shores of Tahiti, French Polynesia, in 1767, just a couple of years before members of James Cook's HMS Endeavour made similar journal entries while exploring the same archipelago. Roughly a century later, Mark Twain recorded a more colourful account of what we must have been a peculiar sight at the time: "In one place we came upon a large company of naked natives, of both sexes and all ages, amusing themselves with the national pastime of surf-bathing."

Modern-day enthusiasts typically wear more clothing, and the rest of the kit has also been innovated over the years. Swap out the improvised Tahitian planks for a 12-foot fibreglass foam board with one or more wooden strips or "stringers", cover it in fiberglass cloth and coat it in a polyester resin and there you have a the standard, modern day board. The principle, however, has not changed: paddle out, catch a wave, pop up on your feet and enjoy the ride. It took a long time for surf culture to take hold on the Californian coast, but the past few decades have seen it spread across the globe, including the Indian Ocean where some spectacular breaks can be found.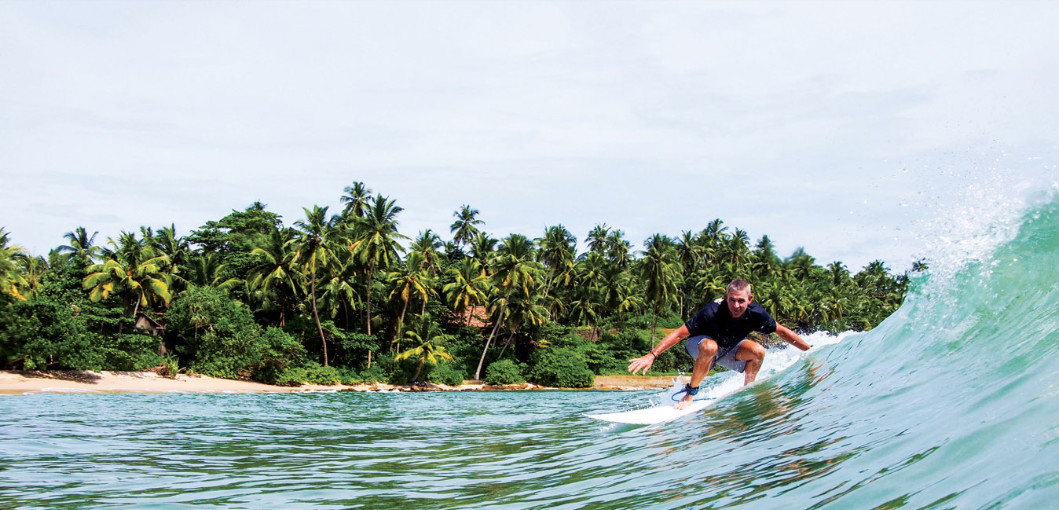 SURFING SRI LANKA
The Indian Ocean accounts for 20% of the earth's surface. The vast, relatively warm, expanse of water is home to a huge number of incredible surf spots, from the subcontinent to Africa's east coast and everything in-between. The open ocean swell travels up from the south thanks to the 'roaring forties', a band of high, consistent westerly winds at the bottom of the ocean. The swell generated by the winds travel thousands of kilometres to create a high quality swell on the shores of Indonesia, the Maldives and, of course, Sri Lanka. The teardrop island's eastern south southern coasts are famed for their swells and Anantara Peace Haven Tangalle Resort offers the chance to revive your senses in luxe surrounds while getting to grips with playful waves, suitable for all levels of surfing. Conveniently, the surf season is year-round, but the biggest swells arrive between April and October – though November to March offers waves that are smaller, with generally calmer conditions.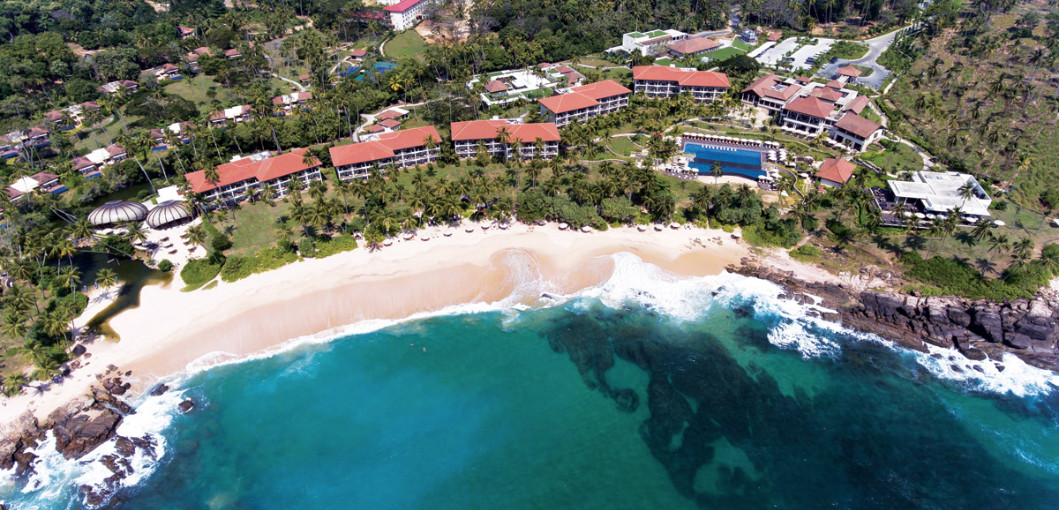 All surfers wishing to surf from the resort can do so under the 'Ticket to Ride' system. Since surfer numbers are limited, guests are encouraged to book their boards in advance through The Anantara Surf Centre by Tropicsurf, the company that manages the surfing program for learners aged six and above, and the ticket entitles you to a daily road transfer to reach the best spots, which could be around a three-hour round trip. It also includes optional coaching from expert surfers, a daily surf report, complimentary surf movie screenings, a board valet services and access to wax, sunscreen, rash guards, towels, drinking water and reef-friendly leashes. Rates vary depending on your level of experience and therefore how much guidance is necessary; beginners would pay US $155 per person for the three-hour 'Dream: Ocean Transition' lesson, which provides an instructor by your side to help you ride your first-ever unbroken 'green' waves. Experienced surfers can opt for the 'Perfect Wave' package, which is essentially a road trip to find the largest, hollowest waves along the coast. The excursion is priced at $95 per person, though board hire is extra.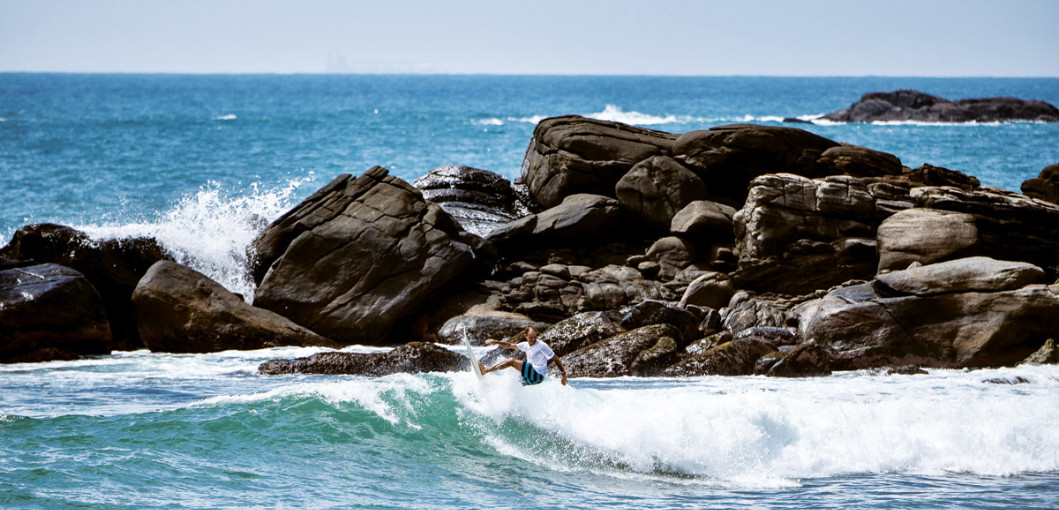 It's the only resort in the area to be nestled on a rocky outcrop along a secluded stretch of Sri Lanka's southernmost coastline, which means its far more secluded that popular surf spots such as Weligama. Set amidst a coconut plantation, edging a golden crescent beach and the stunning Indian Ocean, the resort is something of a secret paradise. Cinnamon Air operates a daily 45-minute air transfer between Colombo and Dickwella, which is just 10 minutes from the resort. Guests can also charter a private Cinnamon Air flight at any time of day. For those who prefer the scenic route on land, our resort is a three and a half hour drive from the capital. But if you've been cooped up in the plane and car, you might want to consider some on-site yoga, or even an ayurvedic retreat to get your joints and muscles and ready before you hit the foam.

NATURE'S PLAYGROUND: NIYAMA PRIVATE ISLAND MALDIVES
Almost a thousand kilometres southwest of Sri Lanka, the dusting of islands we call the Maldives is a veritable playground for well-heeled 'silver surfers' – surf enthusiasts who may have aged a few decades and now have the disposable income to pair their beloved sport with paradisiacal accommodation. One suitable destination is Niyama Private Islands Maldives, a twin set of islands delightfully labelled Play and Chill. Off the beaten track with uncrowded waves and high quality breaks, the resort styles itself as 'Nature's Playground' and the only luxe surf resort in the country that has waves break directly onto the shore. The waves here are abundant but can be challenging at times – suitable for surfers with a reasonable amount of experience, with a few spots ideally suited for beginners, alongside Niyama's expert guides.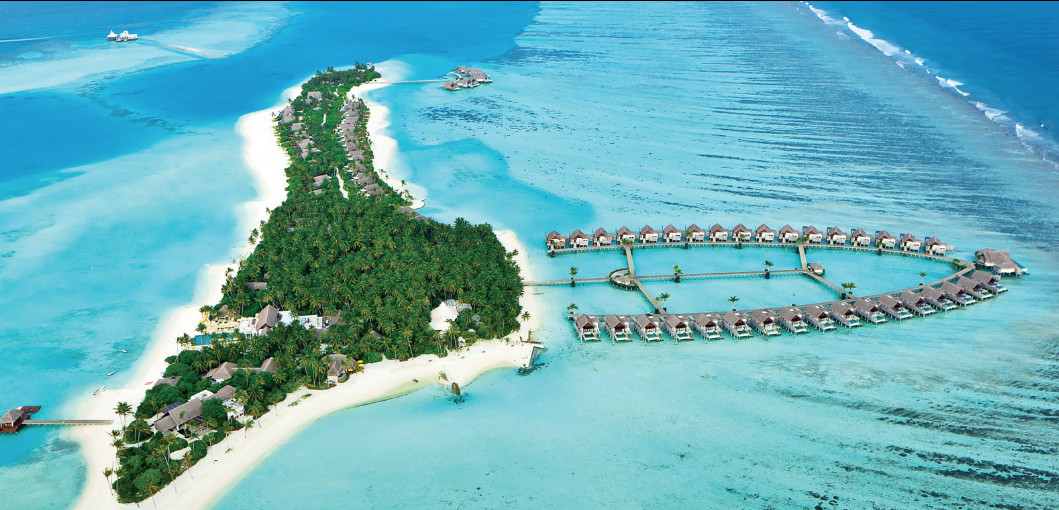 The on-site surf guru reckons that you should expect a good, consistent set of waves and about five surfable waves rolling out every five minutes – but the best part? There are no crowds. Waves of this calibre, from Hawaii to LA, Cape Town and Bondi Beach, draw throngs of surfers, bobbing in the water and often fiercely competing for space to 'catch a break', so to speak. Just off the edge of Niyama's Play Island you'll find a classic, powerful left hand ride. To the west and just five minutes away by speedboat is Kasabu surf point at Kudahuvadhoo Corner – a superb hollow right-hander. Head east for 10 minutes to 'Hocus Pocus' at Maeenboodhoo Corner for another barrelling right-hander, or stay closer to the island at Vodi surf point at Niyama Corner for a good length left-hander. Then, when you've done riding the waves for the day, chill out in your customised Surf Beach Studio or Surf Beach Suite with surfboard rack and other surf amenities and necessities right on the beach at Play Island's Surf Corner.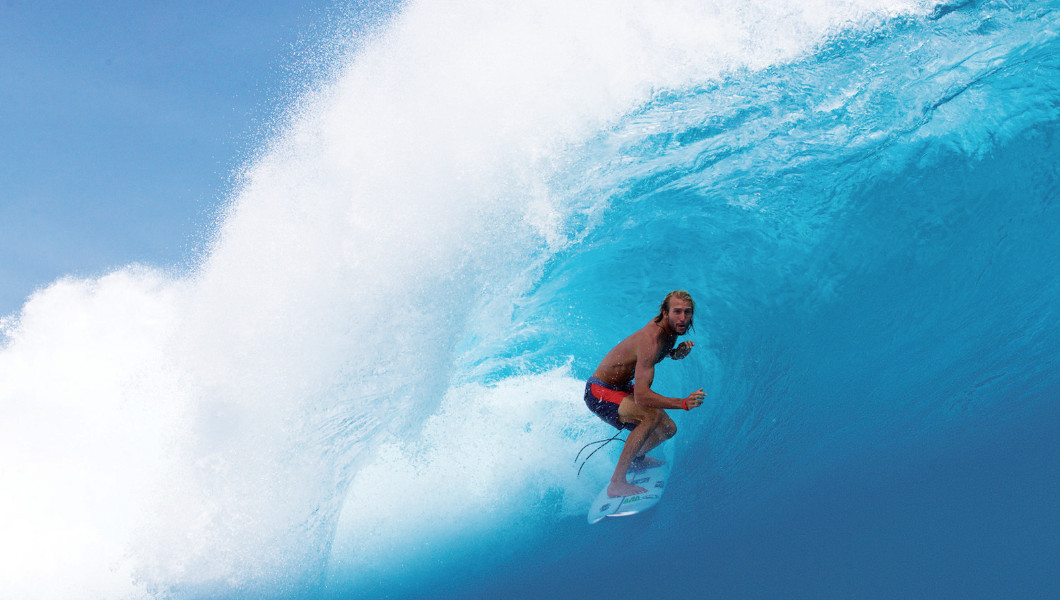 For those with zero surfing experience, Niyama offers the Lagoon Lesson ($90++) where you can learn how to manage the surfboard and approach everything you need to start surfing real waves. If you have some modest experience, book one to three lessons with a professional surf coach at $190 apiece of $150 per class if you book all three in one go. More experienced guests can book surf transfers, with surf guide on hand to give pointers during the session. A single transfer would cost $200 but a package of 10 would work out much cheaper at $1,000. If you're feeling even more adventurous, it's possible to charter a seaplane and go atoll hopping in search of the best breaks and barrels in this corner of the archipelago.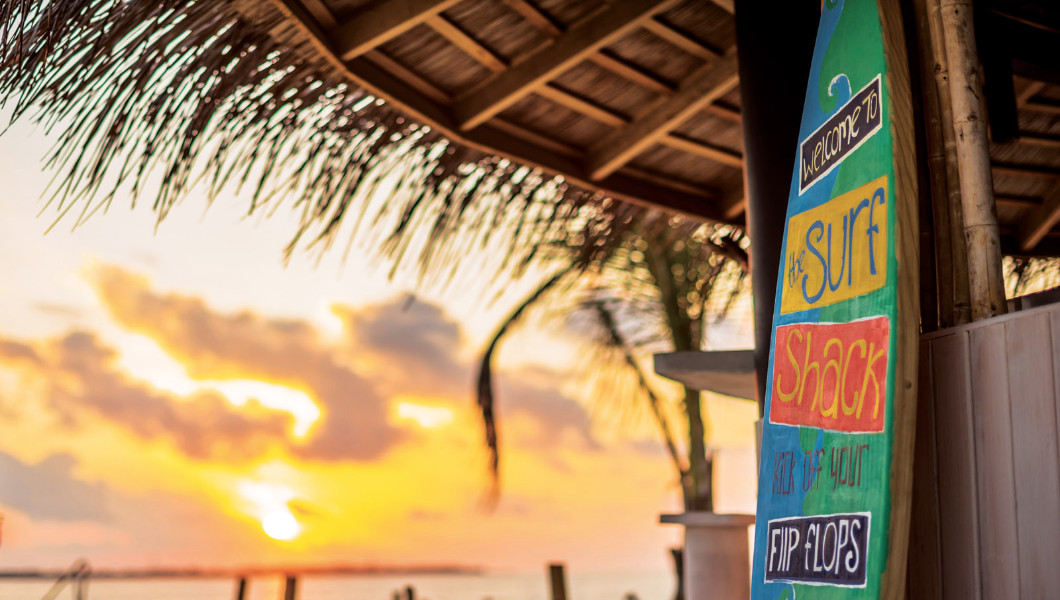 ALTERNATIVE ESCAPADES
"Being positive, confident, appreciate the ocean and be comfortable in the water are the important factors to get in the game," says Ricardo, a resident Surf Guru in the Maldives. "The only thing you need before coming to Surf in Niyama with our team is coming full of confidence and positivity, we will do the rest!" he adds. But it's reasonable to consider that you might be concerned about travelling hundreds of miles and discovering you don't enjoy surfing – or worse still, there are no waves during your stay. That really shouldn't be too much of an issue, since both resorts provide an array of other activities like jet skis, wake boarding, and both wind and kite surfing. That's alongside all the other laid back beach and pool chilling that you really should make time for on an Indian Ocean adventure. And whatever the weather, you can certainly stay active with bike rides, tennis and yoga, which is the ideal exercise for getting supple enough to pop up on those waves.