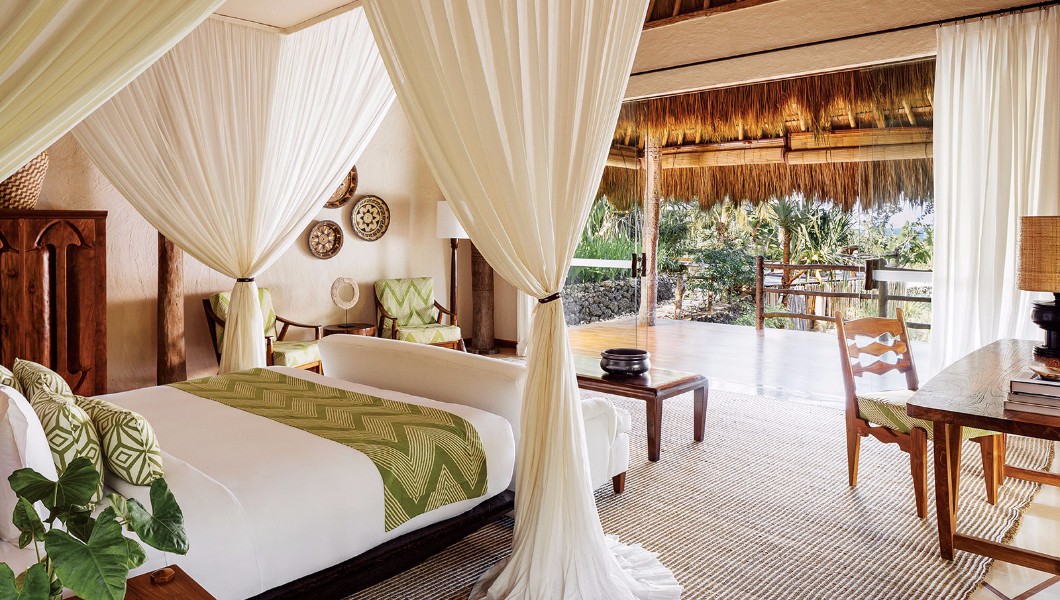 Nihi Sumba Island hasn't earned its moniker "the edge of wilderness" for nothing. Nestled amongst swathes of virgin rainforest with a crescent-shaped beach kissed by aquamarine waves and cradled by green, undulating hills – this luxurious, laid-back resort has brought the little-known island of Sumba to the world's attention.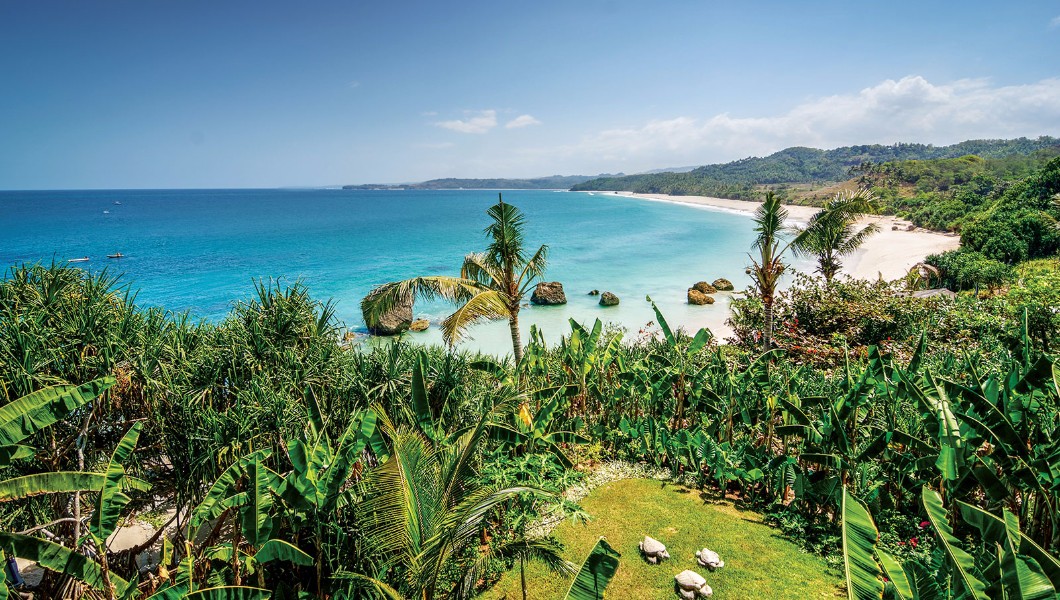 Located in Indonesia's remote East Nusa Tenggara province, the island of just 650,000 people is satisfyingly off the grid. But unlike Bali, which is a third of the size of Sumba, there's a good chance this lost world paradise, reached via an hour-long flight from Denpasar, will remain unsullied by mass tourism. Or at least, this is the joint vision of self-made fashion billionaire Chris Burch and South African-born hotelier James McBride, who took over the resort from American surfer Claude Grave in 2012. If it weren't for Grave's chance discovery of the island's world-class wave, Nihi Sumba Island (or Nihi) wouldn't be here at all.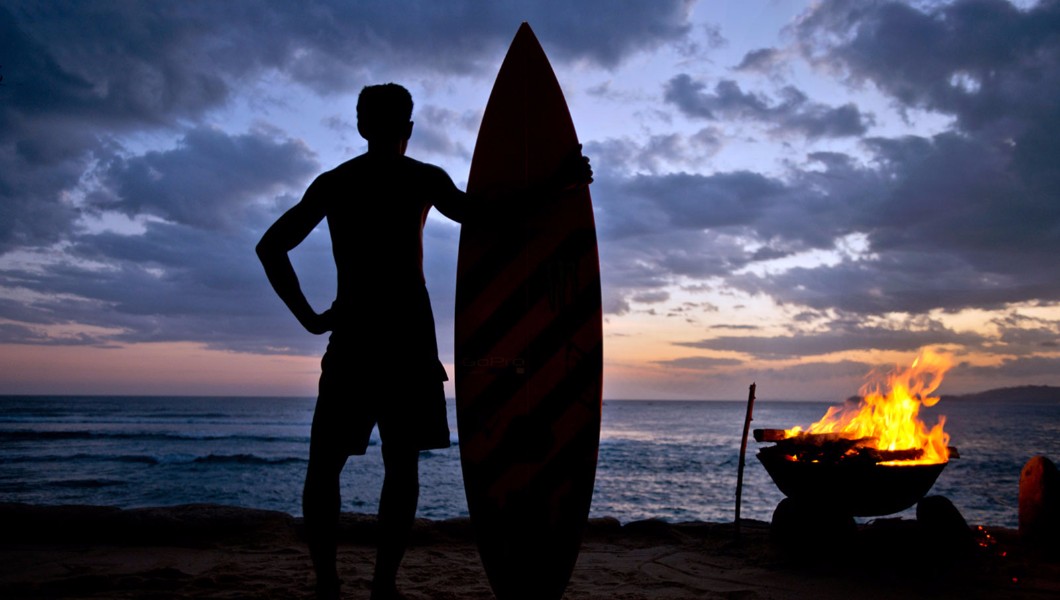 The resort's superior swell has made it a cult surfing destination, and is also a portal into its cultural identity. Nihiwatu beach is said to be one of the landing points of the marapu – ancient gods of an animistic religion embraced by the Sumbanese, whose complex caste and dowry systems still exist on the island. And the isolated rock formations that grace Nihi's 2.5 kilometres of headland-protected beachfront are known as "mortar stone" – which translates as Nihiwatu.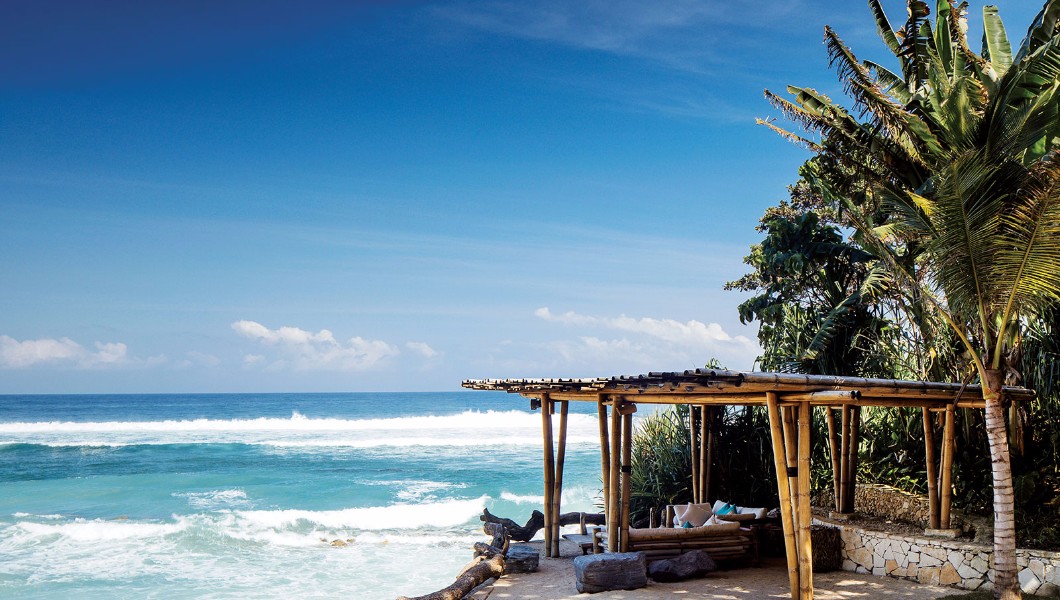 The synergy between this land, its people and the resort is the essence of the Nihi Sumba Island experience. Nihi is Sumba's single largest employer, with 90 per cent of the staff native to the island. The resort's strong engagement with the local community, nurtured through its ongoing philanthropic work with the Sumba Foundation remains its USP, rather than its pillow menu. That said, the resort doesn't shortchange its guests when it comes to luxury. A 20-metre infinity pool with endless views over Indian Ocean, giant outdoor brass bathtubs and the personal butler service makes sure of that. But all this still plays second fiddle to the retreat's rustic wilderness and cultural immersion, which holds the secret to Nihiwatu's intangible magic. May the unblemished white beaches and lush valleys described in 16th-century texts that waxed lyrical about Sumba, still hold true in years to come.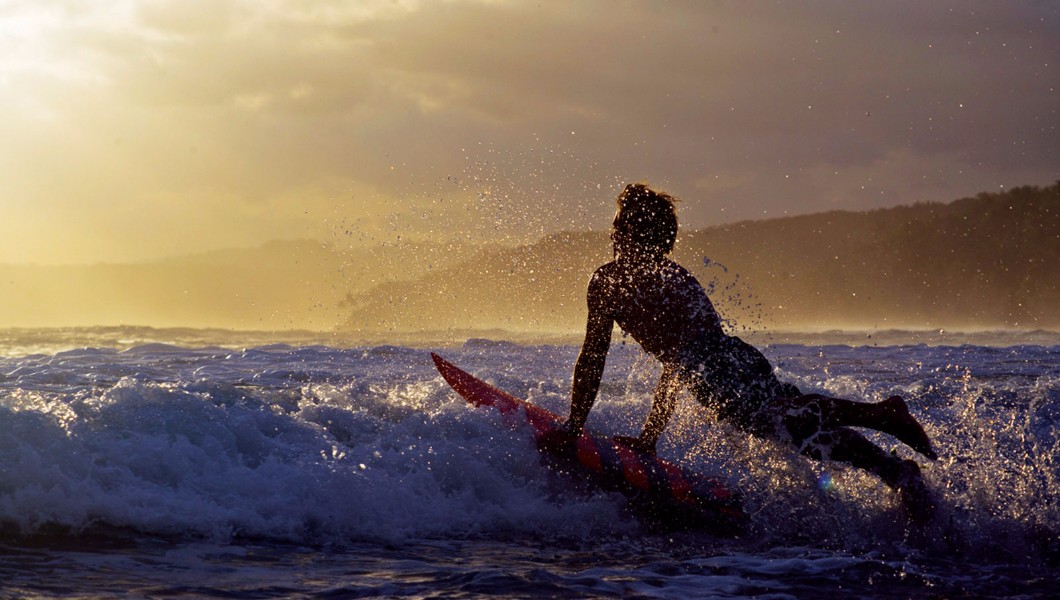 RIDING THE WAVE
It's no accident that one of the world's legendary surf breaks happens to be right in front of Nihi Sumba Island, though it's hard to believe that this now award-winning, luxuriously appointed resort was once a humble surfers' retreat, founded by former co-owner Claude Grave and his wife Petra, who discovered Nihi's signature wave in the mid-80s. Nicknamed "God's Left" or "Occy's Left" after Australian surfer Mark Occhilupo, the perfect barrelling left-hander, which pounds in from Africa and picks up swell from as far away as Antarctica, lures top-class surfers from all corners of the globe. With swells of up to four metres, the exclusive wave is limited to just 10 guests per day, who pay US$100 to $125 for the privilege to ride it. Beginners can seek out calmer waters at nearby Coconut Grove, but even non-surfers can get a taste of the action from the dramatic cliff-top bar, Surf Shack. Watching silhouetted surfers make theatre against a fiery sky – it's a mesmerising sight.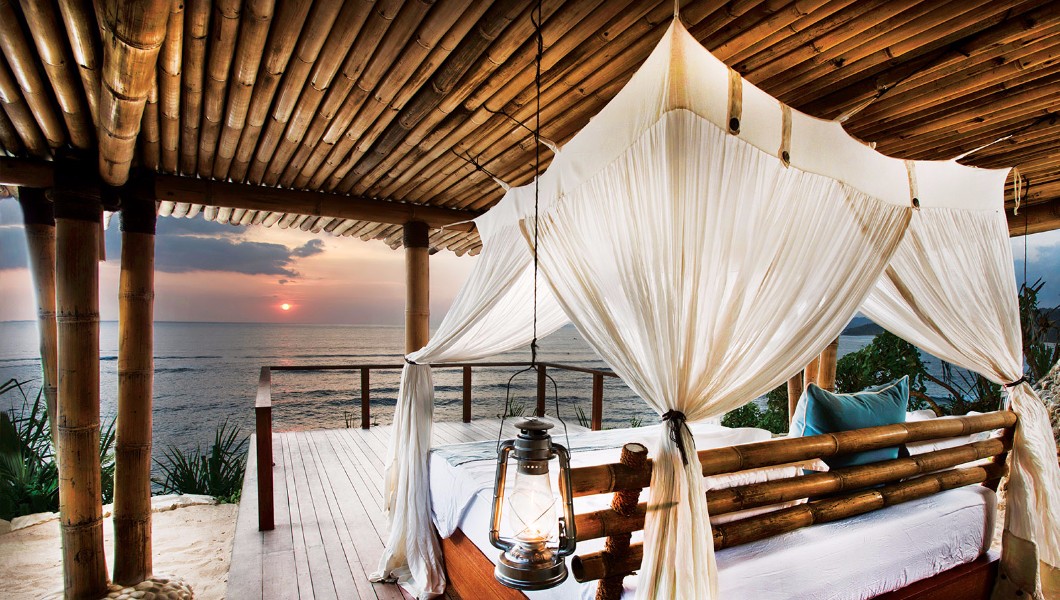 SUMBANESE STYLE
In keeping with the ethos of the resort, Nihi's 32 open-plan villas blend harmoniously with their wild island setting, nestled among banana trees, and connected by meandering paths that will occasionally outsmart you. Cue your always-smiling, ceremonial dagger-wearing butler – the resort's most reliable GPS. Based on traditional Sumbanese houses with tall, high-peaked roofs (said to represent the relationship between humans and Marapu spirits), each villa has been lovingly built by Indonesian craftsmen, using bamboo, rattan, local wood, stone and alang-alang grass.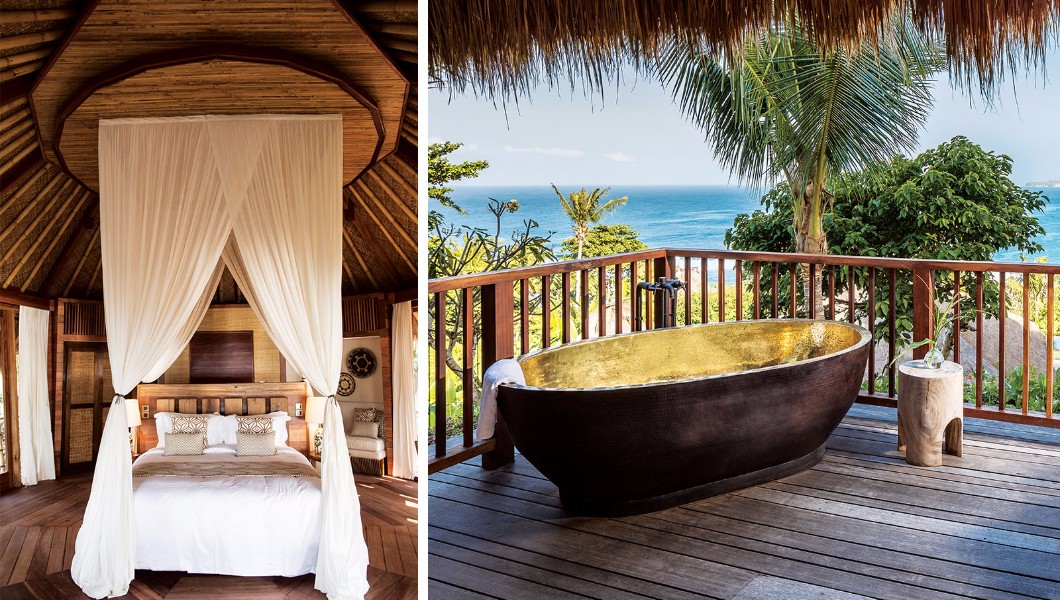 The local, all-natural materials extend to the interiors, which marry flourishes of tribal culture like native stone sculptures, local ikat textiles and traditional Sumbanese antiques, with sleek teak furniture. But the real show stoppers are the indoor-slash-outdoor bathrooms – bigger than most London studio flats, and fitted with outdoor jungle showers and striking brass bathtubs. For more elevated living, you can check into one of two, two-storey tree houses built on stilts overlooking the Indian Ocean, and connected by a bamboo bridge. Or, go all out and splurge $14,000 a night on Burch's very own five-bedroom villa, which is worth it for the 19-metre infinity pool alone.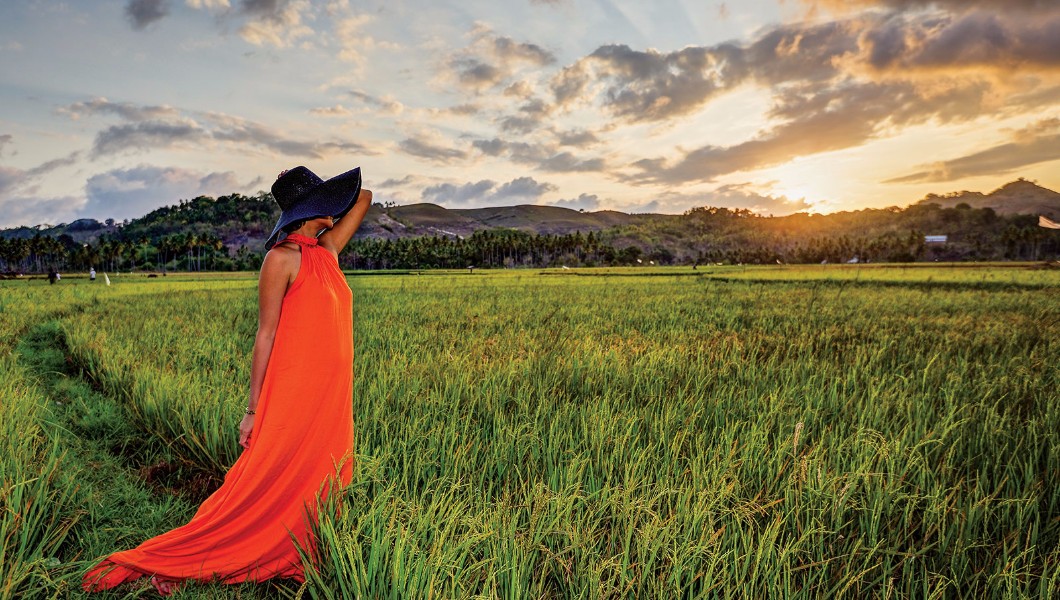 WELLNESS ON THE WILD SIDE
Nihi's spa safari is an exotic expedition of sorts. Starting at the break of dawn, guests embark on an hour-and-a-half trek, weaving through groves of coconut forests, rice-paddy fields and ancestral villages and encountering the occasional big-horned water buffalo and school children en-route. Don't be surprised if your guide scrambles up the nearest tree to procure a couple of fresh green coconuts – this is island hydration in its most authentic form.
The jaw-dropping final destination is NihiOka spa – perched cinematically on a palm-tree studded hillside with rushing springs that overlook two pristine, chalk-white beaches. A breakfast of fire-toasted bread and homemade preserves is served in a bamboo treehouse platform, later transformed into an alfresco spa where guests indulge in an unlimited menu of treatments to the soundtrack of crashing waves beneath.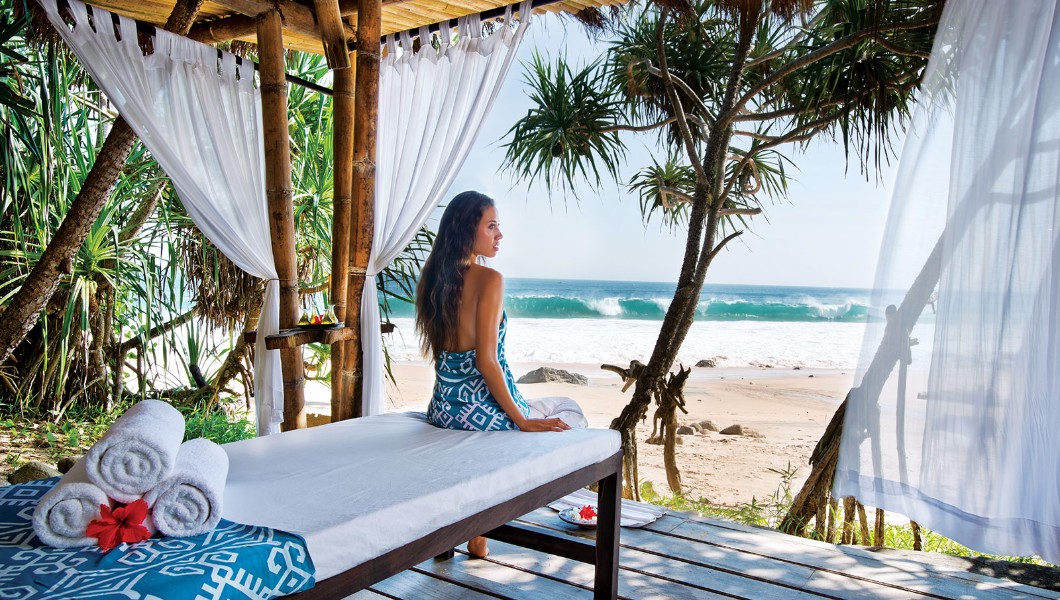 A personal favourite is the "Balinese Lulur" – an ancient rice-farmer remedy, which uses herbs prized for their detoxifying properties. Other indigenous ingredients like sandalwood (used traditionally in Sumbanese ceremonies) are combined with homemade aromatic oils and ingredients almost good enough to eat, such as red rice, rosella tea, cocoa butter and avocado. In-between organic facials, hydrating hair smoothies and reflexology, you can take a dip in the freshwater pool (or crystal-clear ocean if you can muster the energy) and sate hunger with a bush-cooked lunch of banana-leaf wrapped fish.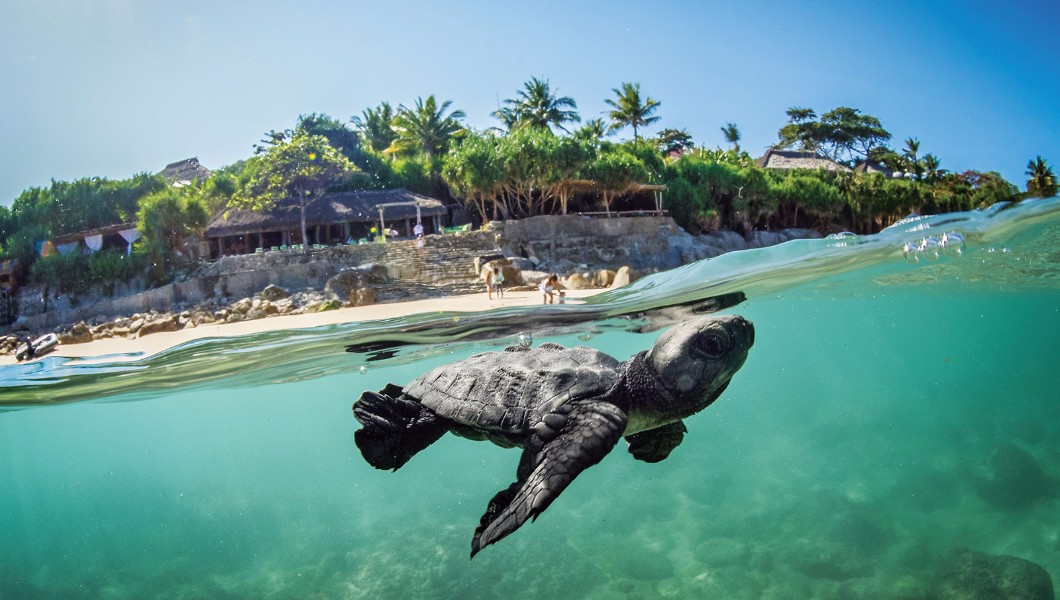 GIVING BACK
A cornerstone of the resort, Nihi's Sumba Foundation was founded in 2001 by Grave and American businessman Sean Downs to support and empower the local communities living within a 200-kilometre radius of the resort. The Sumbanese people are some of the most disadvantaged in Indonesia – afflicted by mosquito-borne diseases like malaria and non-potable water. With the $600,000 a year raised for the foundation, the NGO has managed to supply 172 villages with clean water, support 15 primary schools, build nine libraries and create five staffed medical clinics that care for some 200,000 islanders. Perhaps its biggest achievement to date has been reducing malaria by up to 85 per cent on the island. By using long-term solutions rather than handouts, the foundation is making huge progress in breaking the cycle of poverty on Sumba.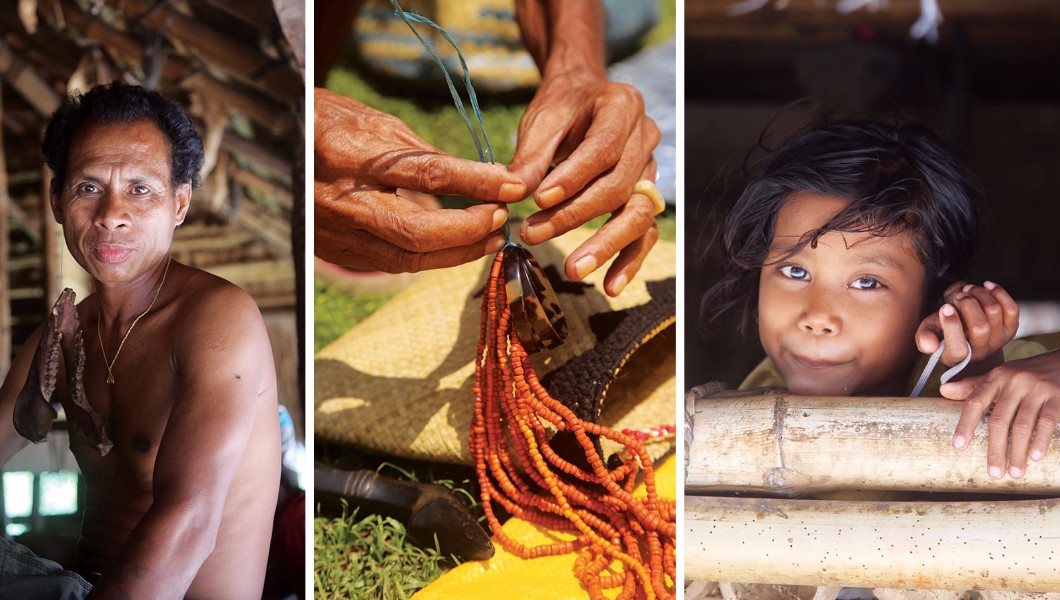 Guests can play an active role in the resort's philanthropic work by volunteering for a morning or afternoon – serving lunch to some 400 kids in a local school, or helping to build one of the 240 water stations that supply villagers with clean water. Simply joining one of the thrice-weekly foundation tours that take you to the village of Weihola, where families share traditional huts with their livestock, can be a humbling and enriching experience.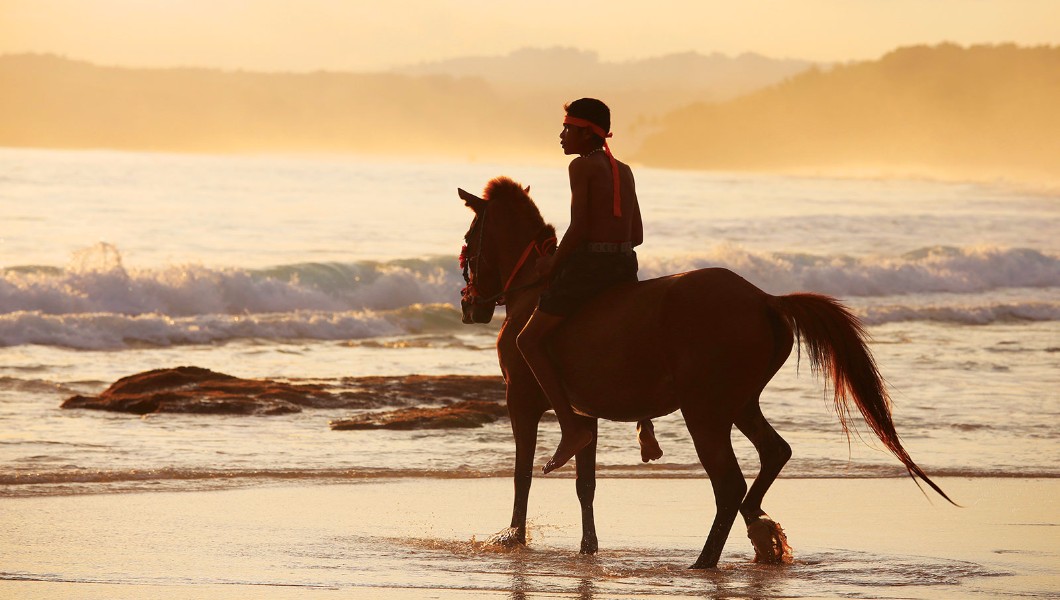 HORSING AROUND
The sight of local children riding bareback and wild horses roaming through plantations of cashew and cinnamon is not an uncommon sight on this mystical island. The horses, introduced to the island by sandalwood traders hundreds of years ago, are not only central to the Sumbanese heritage, but also part and parcel of the Nihi Sumba Island experience. Sumba's infamous Pasola Horseback Festival, in which competing tribes would hurl spears at each other on horseback, is thankfully a ritual of the past. But the horses' cultural significance continues to live on through Nihi's bareback horseracing.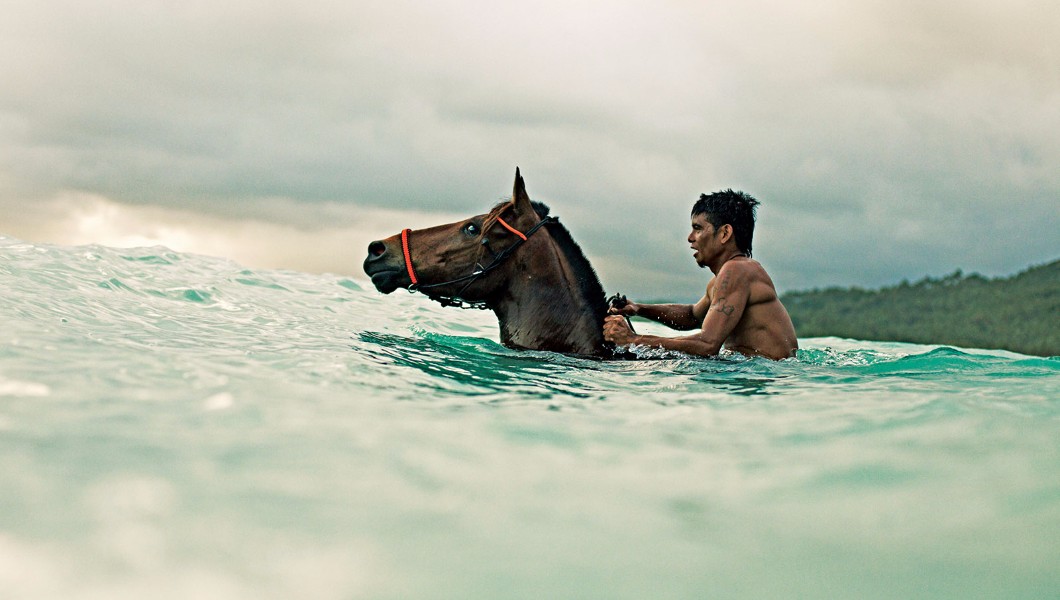 Guests sip on beachside cocktails and place bets on the winning filly – the proceeds of which go directly to the Sumba Foundation. It's worth donning your finest kaftan and sporting your best pedi, as barefoot is de rigueur at any Nihi event. The resort also boasts a professional equestrian centre complete with a beautiful beachside stable and a resident horse whisperer, Caroline, who will whisk you off for an unforgettable sunset session down the length of the beach.
Stay:
Nihi Sumba Island
+62 361 757149