The game of "desert-island discs", where people select the music they would take along with them to a faraway island, is lost on me. While everyone else conjures up a list of all-time favourite bands, my mind heads in the other direction, endlessly considering the details of my dream-island getaway.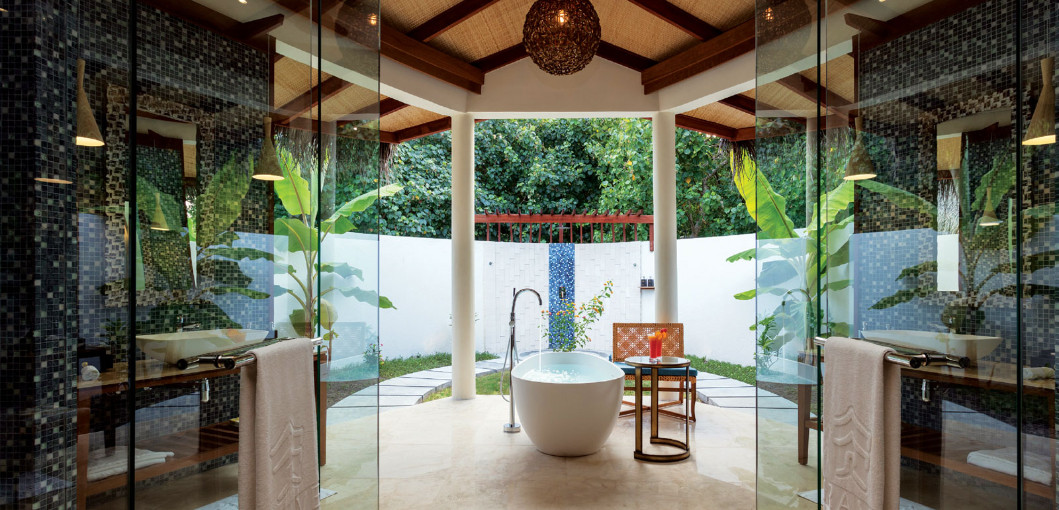 It's from my seaplane seat where I again ponder these particulars. Passing over uninhabited atolls, and coral reefs, I am heading to Furaveri Island Resort & Spa, a new property located in Raa Atoll, one of the least developed and furthest afield regions that make up the Maldives archipelago. Furaveri Island Resort & Spa is an independent property distinctively conceptualised by a local businessman with a long-held desire to offer guests a culturally authentic, luxurious island experience in a setting that remains true to the natural beauty and spirit of the Maldives.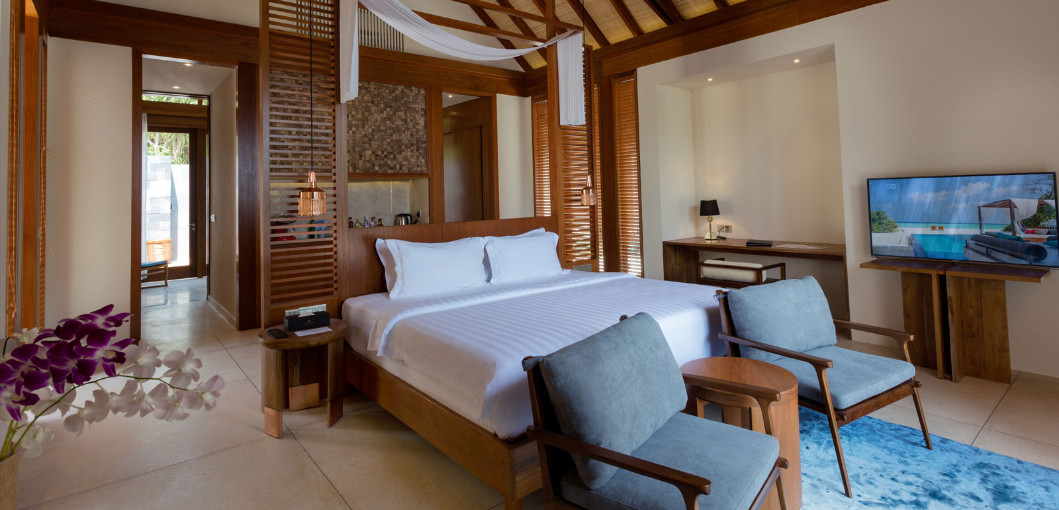 My immersion into all things Maldivian is immediate. Touring the private island via sandy coral pathways, I am struck by my lush surroundings and the inviting, untouched feel of the place. This is the result of a concentrated effort to leave as much of the mature palm and banyan trees, as well as other flora, as undisturbed as possible in the resort's development. This careful choreography, with tropical sea hibiscus, beach gardenia, and lantern trees, has the feel of a nature preserve with the elegant touch of purple- and white-hued orchids in coconut-shell planters attached to the island's palm trees.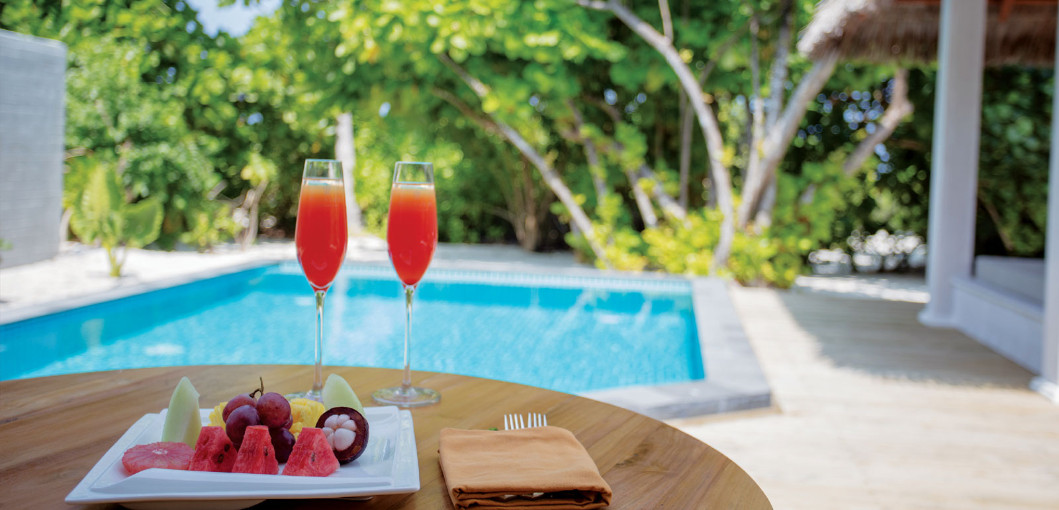 To be Maldivian is to be connected to the water, and upon entering my Beach Pool Villa, I am welcomed by the sound of gentle waves cresting over a coral reef onto the white sands just steps outside my door. To my preference, this villa offers an unobstructed and exceptional view of the Indian Ocean. When I step through the large glass sliding door, I'm spoiled for choice, as my outdoor deck also includes an inviting private plunge pool, canopied and sun-drenched day beds, along with an outdoor dining area and lounge chairs.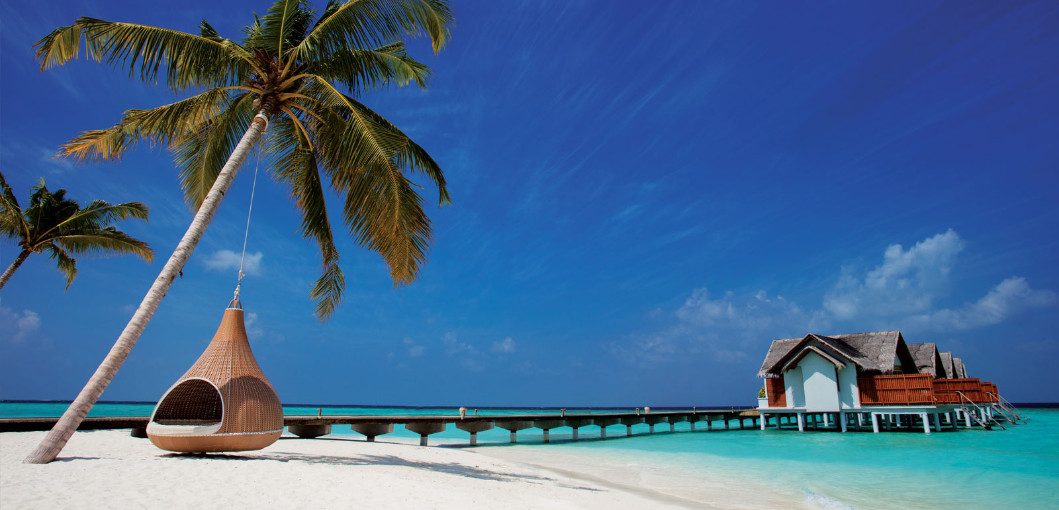 Airy and welcoming, the villa's luxurious modern enhancements to the Maldivian way of life are ever-present. High-pitched ceilings fronted with a clean weave of palm fronds and wooden ceiling fan are reminiscent of traditional architecture. Another welcoming touch is an in-room treat called addu bendi. This sweet concoction is made of grated coconut, toddy syrup, and jasmine water wrapped in banana leaf and considered a delicacy from a neighbouring atoll. I indulge in a taste, and it's easy to understand why at one time this "candy" was used as a sort of currency, collected in the form of a tax among island dwellers in a bygone past.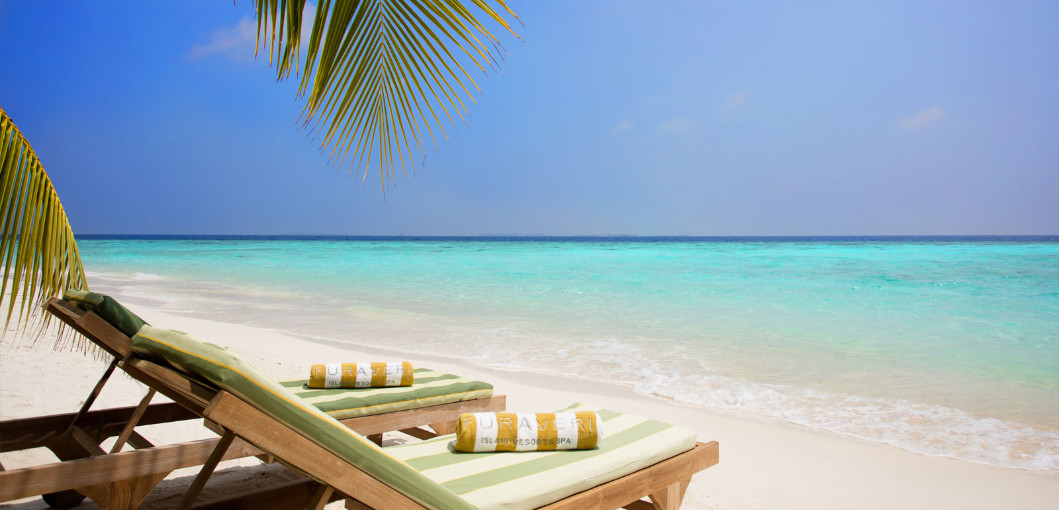 The king-sized room is rounded out with built-in seating, a writing desk, flat-screen satellite television and a marble-topped galley, well-stocked with snacks and libations, including a high-quality coffee and espresso machine. The bathroom features dual vanities on opposite walls, indoor shower, and a two-person free-standing bathtub serving as the room's contemporary centerpiece, which extends to a private outdoor stone garden with dual rainfall showers.
Other villa options at Furaveri include the slightly larger Dhoni Pool Villa, named for the distinctive boat-shaped design of its roof. Beach Villas at the resort provide oceanfront accommodation without the pool, while a Garden Villa offers a generous outdoor deck and the ability to adjoin rooms that prove popular for families travelling with younger children. For those who wish to be as close to the sea as possible, Furaveri has 13 exclusive overwater Water Villas built into a turquoise lagoon that allows seamless movement from the large outdoor veranda and lounge area to one of Furaveri's best spots for swimming and spotting undersea life.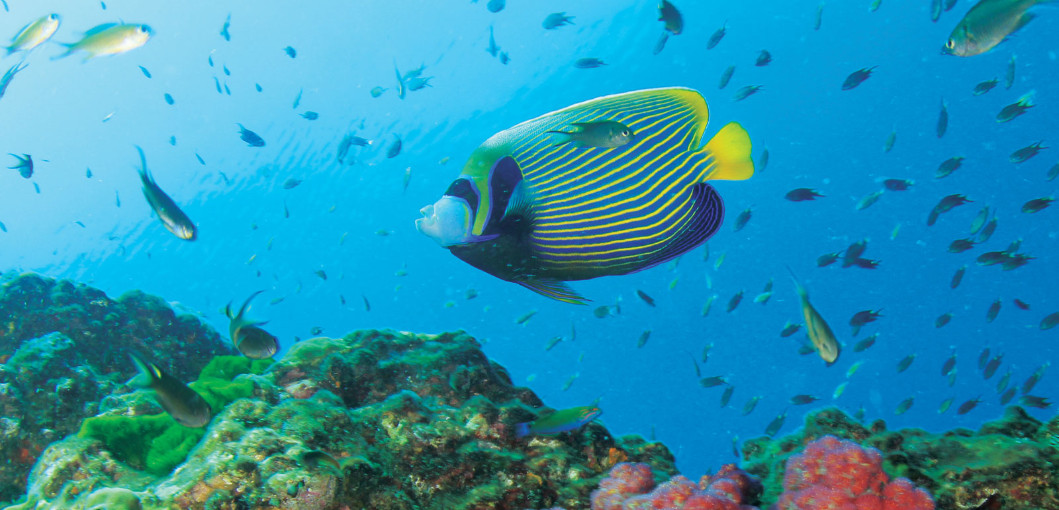 Eager to make the most of my Maldivian experience, I ask a young staffer who grew up on a nearby atoll where I should direct my energies. He points to the beach adjacent to the dining, entertainment and water-sports area, one of two house reefs that surround the island. I grab a set of complimentary snorkel gear and head to the beach. The reef has two channels that make getting in and out to the reef wall that drops some 30 metres easy to access. Drifting is the way to go, and I bob along spotting an underwater world of colourful parrot, angel and surgeon fish. Squirrelfish, wrasse, and butterflyfish also pass by before I return to land through the other channel. I learn that eagle rays and sea turtles also pay regular visits to these shores.
I've caught snorkelling fever and make my way to Dive Club Furaveri, an on-island outfit with PADI 5 Star Resort status, complete with a classroom, retail shop, equipment rentals and a large wet-storage area for the die-hard scuba set. While I can sign up for anything from beginner scuba to advanced dive certification, I opt for an off-shore excursion set to take scuba divers and snorkellers out to some of the best nearby dive locales.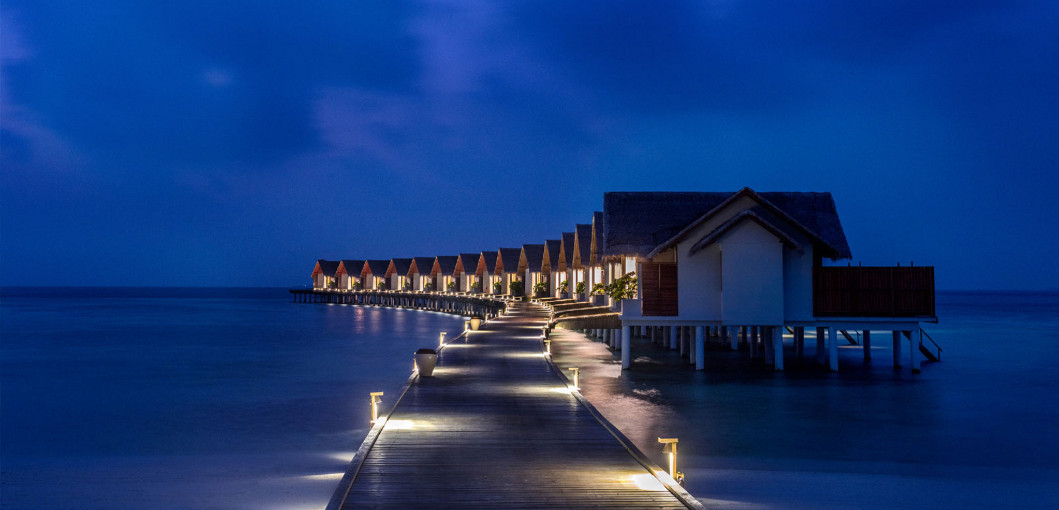 Out on the water, Charlotte Hounsome, a British-born PADI instructor who is passionate about Maldives diving, explains that there are some 30 dive and snorkelling spots within an hour's boat trip from the resort. "Since we are in one of the Maldives' most remote locations, we can offer guests options based specifically on their dive experience in waters and reefs that are virtually untouched," she says. Soon we are exploring Sola Corner, an area known as a popular place to spot large manta rays, and later head to Kukuludhoo, a reef surrounding an uninhabited island that teems with tropical fish, stunning corals and plant life, and my first-ever sighting of a bright and delicate feather starfish.
Back on land, I realise I have caught too much sun and take to the Furaveri Spa. Beyond an unassuming entrance, I find sanctuary in a Thai-style garden surrounded by eight free-standing treatment rooms. Set up for private and couple therapies, I relax with a deep-tissue Balinese massage and the signature Furaveri facial, a high-tech, low-touch treatment, which incorporates the use of honey, cucumber and lime to help slough, moisturise and soften my skin. I drift off into a half-sleep and despite my fears of visiting during the island's wet season, I find that a passing afternoon rain shower feels like a part of my treatment.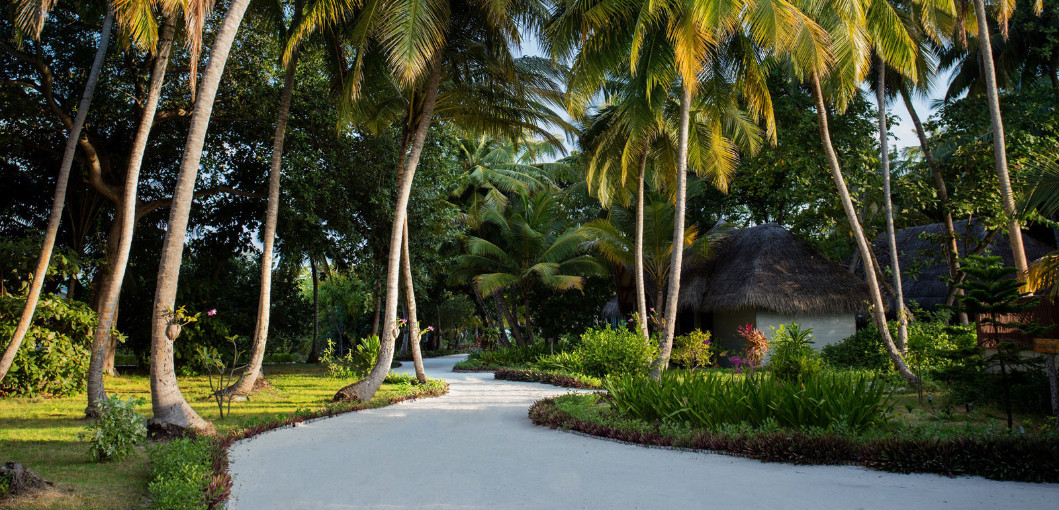 Snorkelling and "spa-ing" can result in a hearty appetite, and meals at Furaveri prominently feature Maldivian flavours. Options include à la carte restaurant dining or a plentiful buffet with a nightly change of themes that includes a Maldivian night. I am easily won over by the local, fresh-caught blue crab, squid and tuna marinated in spices and perfectly grilled. Another Maldivian menu option is kandu kuklhu, a traditional dish of spicy tuna curry with hot peppers and coconut served over rice. After the evening meal, I enjoy a sampling of bodu beru, a Maldivian music and dance form.
Enamoured by the lure of my Maldivian experience so far, I find myself in awe of GM Nicholas Mason's predicament of calling this island not only his workplace, but his home. He admits to me that before coming to the Maldives he was not one for the beach, but Furaveri is different. His emotion is palpable as he explains that it's his "love for the Maldivian people, their culture, and their hospitality – and being able to share that with the guests" that makes the Furaveri Island Resort & Spa stand out. There are also plans for a heritage village on the property for guests to further experience Maldivian culture. Traditional building structures made from rope spun from coconut husks and other natural materials will be home to demonstrations of local crafts, boat building, song, dance and dress.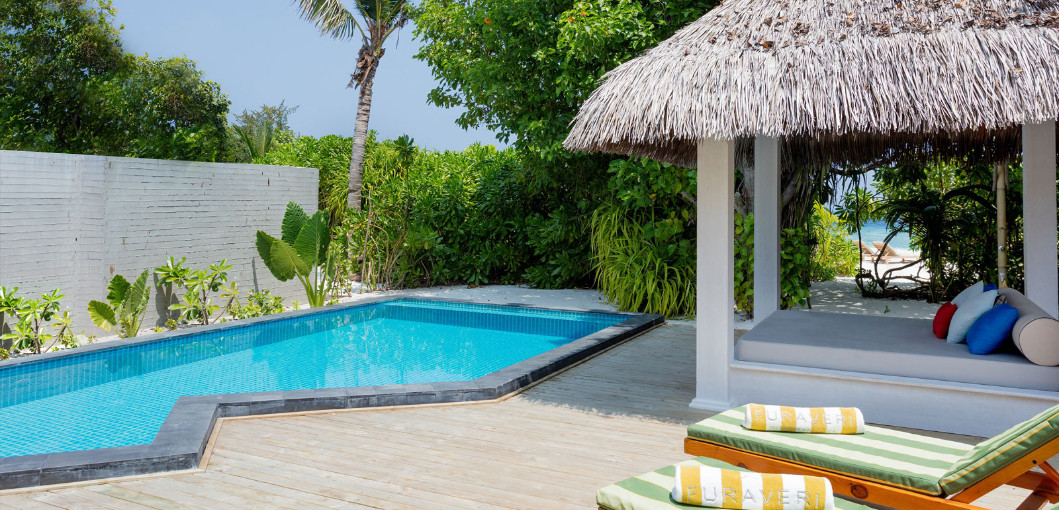 Furaveri is also expanding its food offerings, with a new restaurant set to open this later this year. Called Raiyvilla, the name derives from a local word that means "dusk", but that refers far more romantically to the feeling of the Maldivian light or "closing of the sun" at the end of the day. This new dining outlet, set in a prime location for sunsets, will feature Asian-fusion cuisine and a teppanyaki table.
On my last evening at Furaveri, with the sun low on the horizon, I make my way to the jetty where each evening they feed the local fish. I see baby reef sharks enjoying a meal of tuna, and join in an exchange with guests and staff in this simple ritual of nurturing and nature. It's there that I realise that I might finally be able to put my mind at rest when it comes to the game of favourite songs and getaway islands. Because while I have yet to develop a playlist, I know that the place that is home to Furaveri Island Resort & Spa, in my mind, simply sings.
---
Stay:
Furaveri Island Resort & Spa

+960 658 2718