Set on the idyllic island of Zakynthos, surrounded by the impossibly blue waters of the Ionian Sea, The Peligoni Club offers members all the benefits of an exclusive villa rental, with the added bonus of a lively and laidback beach club.
From its collection of cottages and villas scattered across the olive-covered hillsides of northern Zakynthos, members congregate to feast on delectable dining at the club's two restaurants – Spanish inspired Tasi and laidback The Terraces – or to savour special Guest Chef Series experiences throughout the year. Live music performances and long-table feasts take place daily at The Peligoni Club's annual festival, The House Party, 
and a programme of wellness experiences await for mindful travellers.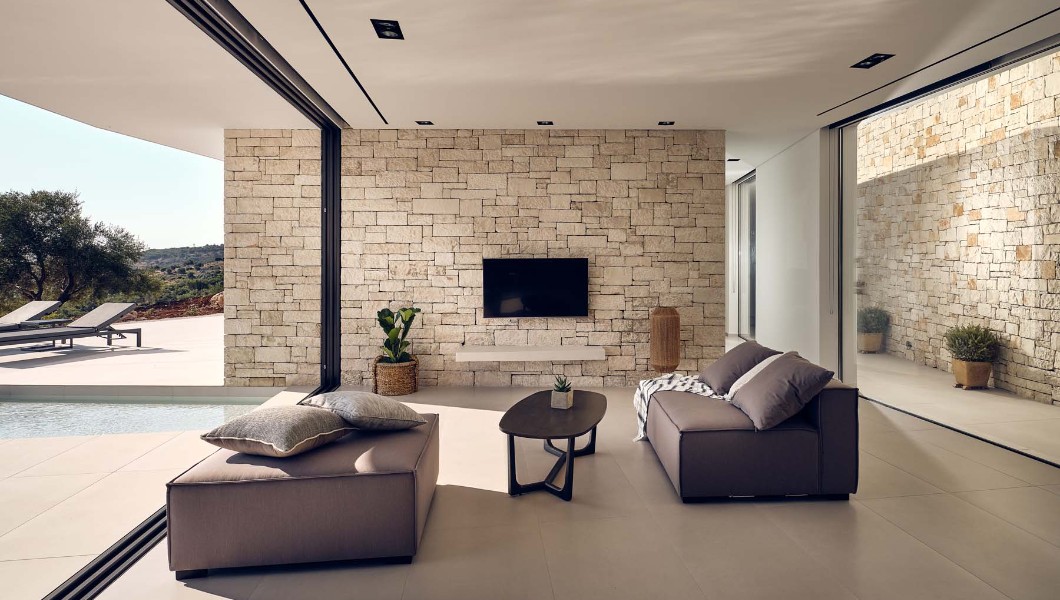 New for the 2021 season, which runs from May to September, a handful of new villas complement the club's collection of stylish retreats, all set within a short drive of the clubhouse. Our pick of the new hideaways is Roc à Mar, a stylish three-bedroom villa built into the hillside like a Bond villain's lair, made from hand-carved local stone and finished in textured wood and concrete to create a pared-back and stylish living space, with an outdoor pool and terrace looking out across the Ionian Sea. Bliss.