FIVE STARS
Sandy Lane is a five-star hotel located on one of the most picturesque beaches in Barbados. The property has respected the natural beauty of the mahogany trees, foliage and surrounding elements. The turquoise sea complements the calming atmosphere, making it a lovely resort for a relaxing holiday in a luxurious setting, both inside and out.
Sandy Lane, St. James: +1 246 444 2000; www.sandylane.com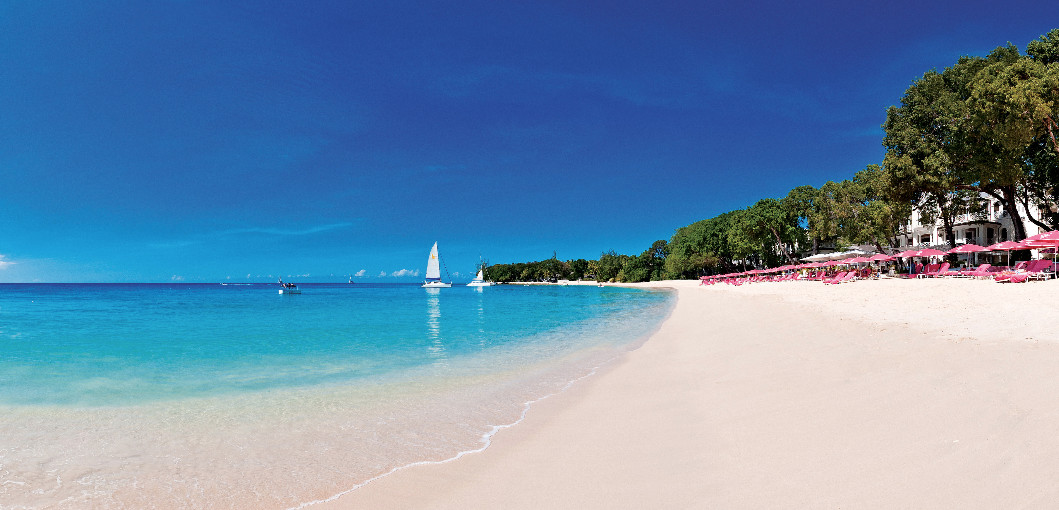 DINE ABOUT TOWN
I am a huge fan of waterfront dining and recommend Cin Cin By The Sea. The menu has a wide selection, from light tapas to a full dinner, in a relaxed setting. A favourite of mine is the pork-bun appetiser and the catch of the day, which is market fresh from the local fish market. In the evening, relax at Fusion Rooftop Restaurant, which was recently redesigned and renovated, and has an amazing ambiance and view over the west coast, but with a feeling of privacy.
Cin Cin By The Sea Prospect, St. James: +1 246 629 4557; www.cincinbythesea.com
Fusion Rooftop Restaurant Limegrove Lifestyle Centre: +1 246 271 1258; www.fusionrooftop.com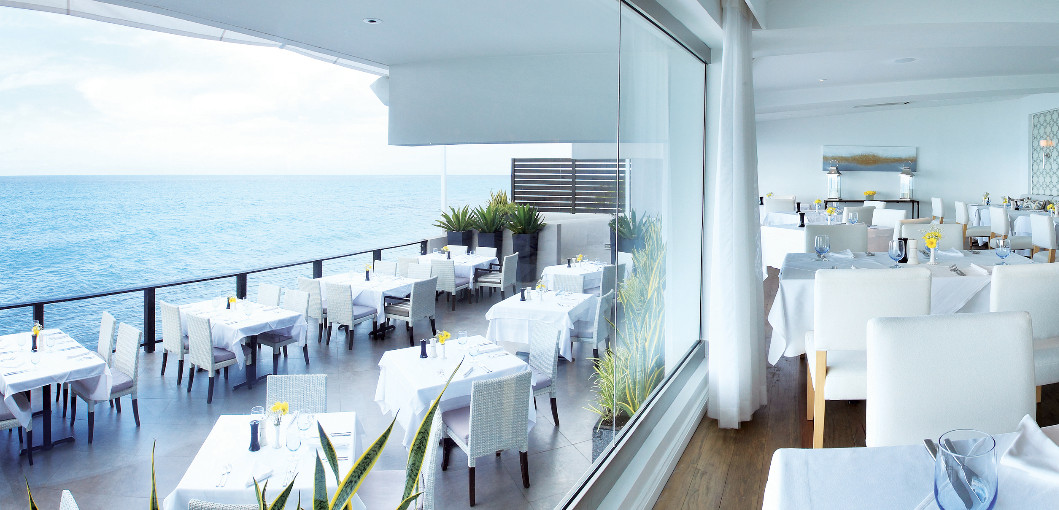 LUXURY SHOPPING
Limegrove Lifestyle Centre features beautiful architecture housing good restaurants, coffee bistros and luxury boutiques. The offerings include duty-free shopping from Diamonds International, Louis Vuitton, Burberry and Ralph Lauren. One of my favourites, Un Dimanche à Paris, is filled with unique and beautiful items every season.
Holetown, St. James: +1 246 620 5463; www.limegrove.com
HAPPY HOUR
Scarlet Bar, located on the west coast, is a restored Bajan (Barbadian) chattel house painted entirely scarlet red, making for a unique atmosphere. Always a fun time, Scarlet's is well known for putting little twists on classic cocktails and adding Caribbean flair to drinks, making it a popular meeting place. The mojitos are excellent and a favourite of my husband's.
Payne's Bay, St. James: +1 246 432 3663; www.scarletbarbados.com
LOCAL CULTURE
There are a range of cultural events throughout the year, from the annual Crop Over festival [July to early August] that celebrates the finishing of the year's sugar-cane crop, to the much-anticipated Barbados Food & Wine and Rum Festival [November], which enjoys top international chefs, wine experts and cocktails. Great food, drinks and much laughter is had by all throughout – an experience not to be missed.
Crop Over: www.barbados.org/cropover
Barbados Food & Wine and Rum Festival: +1 246 629 0670; www.foodwinerum.com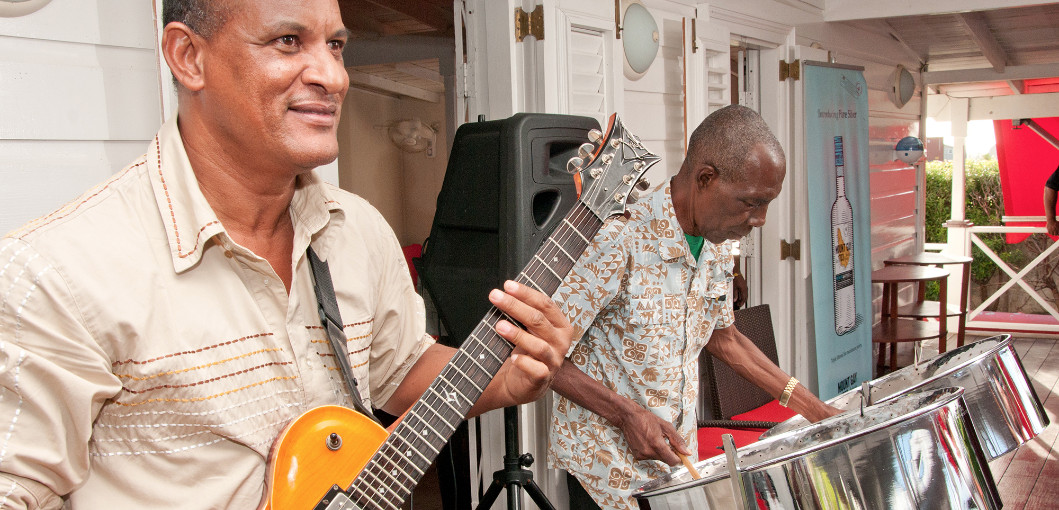 ISLAND HERITAGE
My go-to place for a landmark sight and bit of history is the Barbados Museum & Historical Society. The museum is located in the Garrison Savannah and, established in the 1700s, is a UNESCO World Heritage Site. Located nearby is the historic George Washington House, and adjacent is a small bistro open for lunches serving wonderful food.
Barbados Museum St. Ann's Garrison, St. Michael: +1 246 427 0201; www.barbmuse.org.bb
George Washington House Bush Hill, St. Michael: +1 246 228 5461; www.georgewashingtonbarbados.org
DAY TRIPPING
One of my favourite places to visit, and one I always recommend to visitors, is St. Nicholas Abbey. It's one of the few remaining Jacobean mansions in the western hemisphere and has been restored wonderfully. Take a relaxing walk through the gardens and surrounding areas, where a lush green gully seems to cool one down as you enjoy a light lunch while sipping a traditional rum punch on the gallery. The tranquil spot is full of history so make sure you take a guided tour through the house.
Cherry Tree Hill, St. Peter: +1 246 422 5357; www.stnicholasabbey.com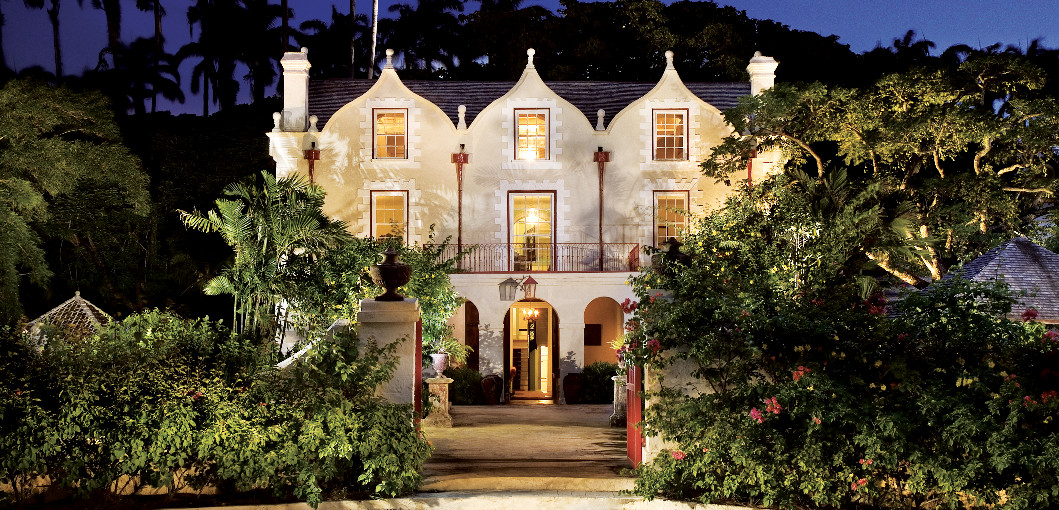 CHAMPAGNE WISHES
The ultimate luxury experience is taking a private sunset cruise with champagne along the west coast – the so-called Platinum Coast – of the island. Flying fish accompany the yacht as you sip your favourite beverage. A number of charters are available and each hotel seems to have their personal favourites.